After discovering Ramen Danbo's delicious vegan ramen (their regular ramen was great too!), I went on a vegan ramen hunt. For those uninterested in vegan reviews, keep reading because we also had a regular meat dish too.
I was really happy to see that Kokoro Tokyo Mazesoba had added some vegan additions to their menu! I knew the fiance would love this sort of noodle, and now there was finally something on the menu that I could eat as well that wouldn't upset my stomach.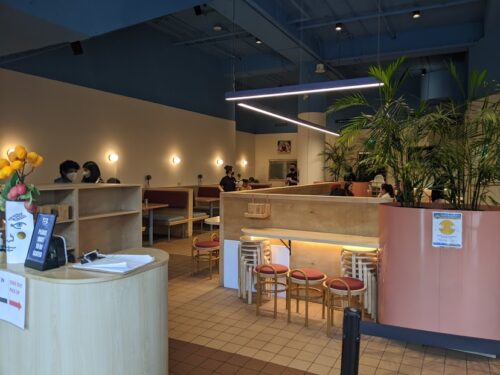 I remember when Kokoro Tokyo Mazesoba first opened in 2018, Vancouver went absolutely nuts for it!
I wanted to try as well but due to the rich and fatty nature of the noodle sauce, I knew my chronic stomach problems wouldn't be able to handle it. Also, no I am not vegan. My stomach can't handle rich, animal fat based ramen broths so I can only have vegan broths which are better for my stomach.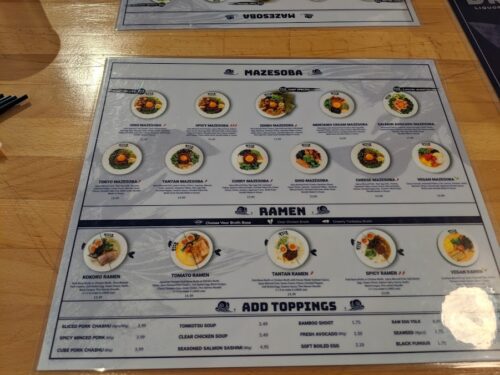 We weren't sure how busy the restaurant would be these days, but we went early around 5pm just incase. Fortunately, it wasn't busy at all and we were seated right away.
Kokoro was one of the few restaurants I've been to that have asked for contact tracing so I was impressed with that.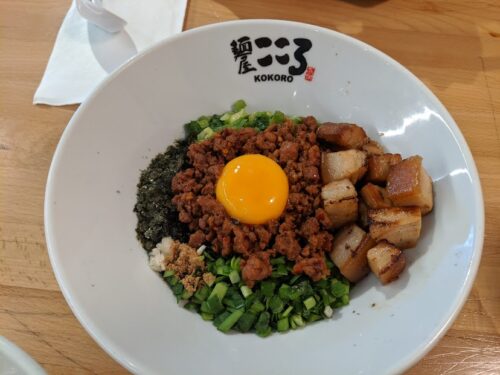 Niku mazesoba: The fiance went with the pork belly mazesoba. He found it delicious – very rich, creamy, and fatty. I had the smallest nibble (quite sad, really) and I found that small bite to be really good.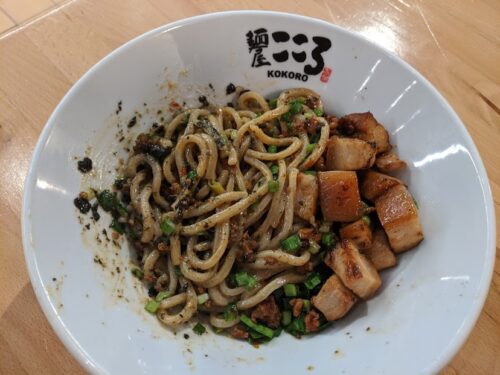 The noodles were wrapped with the seaweed and green onion once mixed, which elevated the rich and fatty flavour of the pork belly even more. The pork belly was also very flavourful and tender. The fiance's only complaint would be that this was pretty salty, which I also did see mentioned on other reviews.
I read other reviews and their menu advertised that you could get some rice after to soak up the sauce, once you're done with the noodles. However, there was no sauce left once the fiance finished his noodles so it made us wonder if they gave us less sauce this time?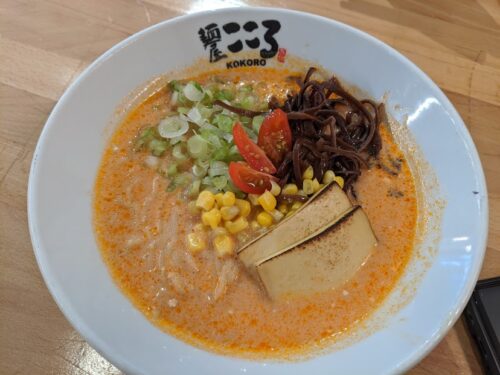 Vegan ramen: The vegan ramen was made with some kind of creamy soybean broth. Overall, I found it alright. There was a nice creaminess to it with a slight richness. It looks like it would be spicy, but it actually wasn't.
The redness came from what I am guessing is tomato, since the broth was pretty tomato-ey.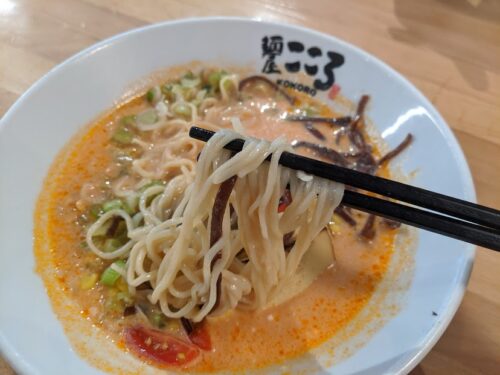 In addition, the vegan ramen came with two pieces of firm, sliced, tofu which was slightly grilled. There was a generous amount of onions, corn, and wood ear mushroom. It was not bad for a vegan dish but I prefer Ramen Danbo's more. However, I wouldn't mind having it again if someone suggested coming here.
Overall, our visit to Kokoro Tokyo Mazesoba was pleasant. The mazesoba was delicious and the vegan option was alright too. We wouldn't mind coming back again for it. They also opened a new location by Lougheed Mall earlier this year.