Last week, I had the opportunity to attend the Spring 2017 ACI Beauty Preview. I always look forward to going to this event and learning about the new launches, and then sharing it here! Since I hate having long & wordy posts and try to avoid it as much as possible, I decided to split this event into two parts.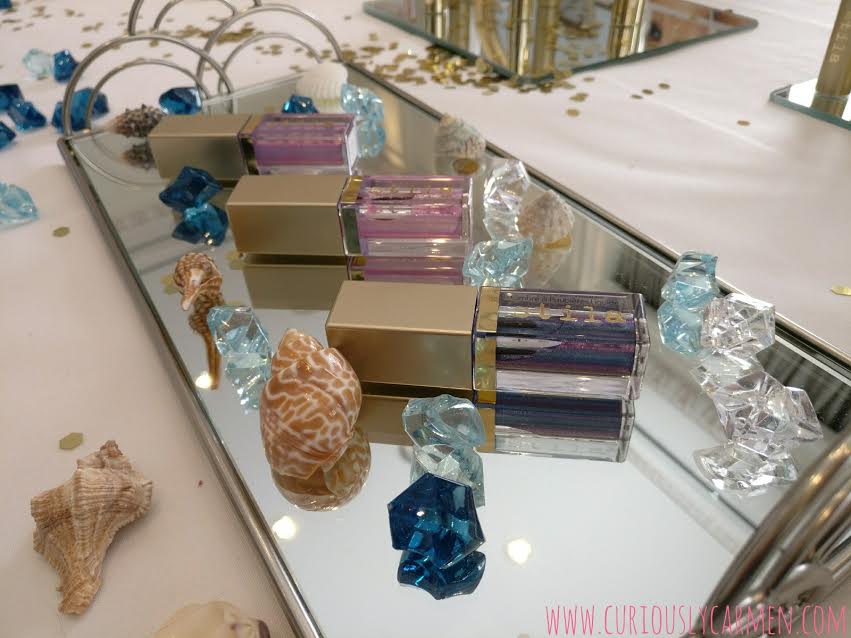 We started off with Stila. Take a guess what the product above is. It looks like lip gloss or some sort of lip product, right? That's what I thought at least. But, it is actually part of their new mermaid inspired line, Magnificent Metals, and they are actually eyeshadows!
I wish I took a picture of the swatch, but sadly I only put it on my Instastory and it's gone by now. =( The shades were AMAZING. It had some intergalactic, out of this world vibes but with a hint of sparkle and girliness. This is definitely something for the bold and brave, as you will definitely be getting some (good) attention when wearing this!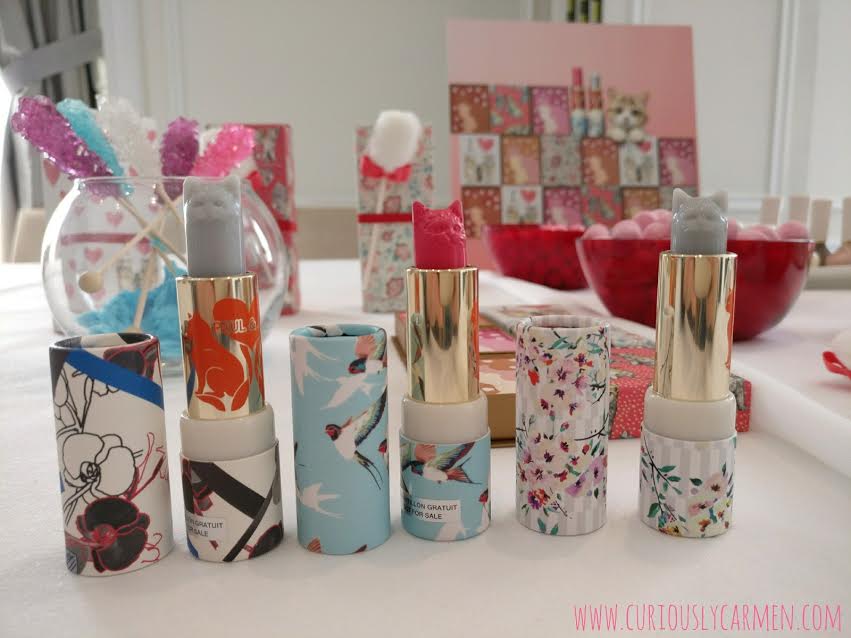 The next brand we were brought to was Paul & Joe. Paul & Joe are always super creative and detailed in their packaging, so I'm always excited to see what they come up with next. Just when I thought their cat lipsticks from previous seasons were cool, they did it again with their cat shaped lipsticks!
The pinkish-red lipstick in the middle goes on pretty sheer, while the grey ones go on to match your lip colour. I find that Japanese products (Paul & Joe is made in Japan), they are all about the sheer and subtle which Paul & Joe does perfectly, with a huge dosage of cute!

Another picture of the cat lipstick because it is just too cute.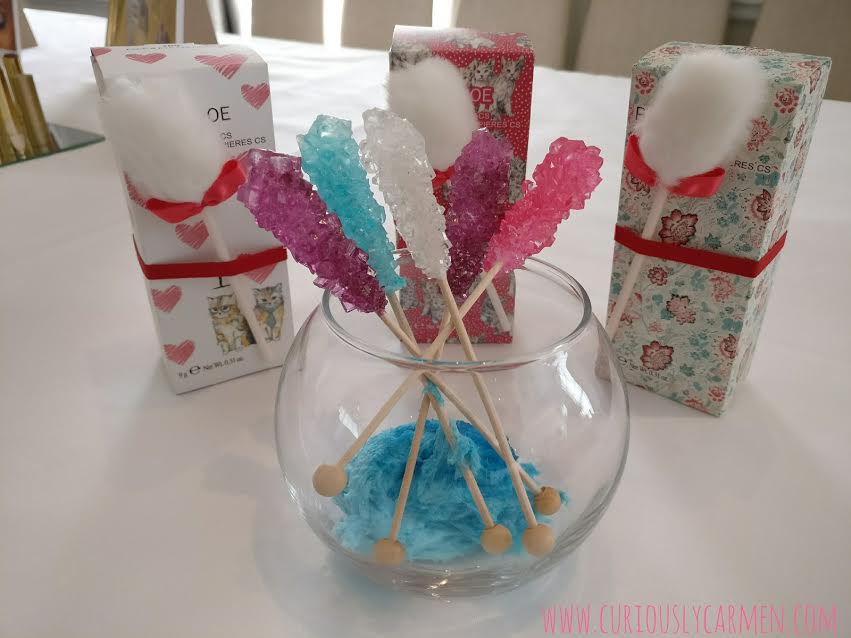 Continuing along the cat trend, the brushes in the back are actually cat paws! How cute! They were so incredible soft as well. I believe the box contains a blush, but I was too distracted by the soft and fluffy cat paw to be 100% sure.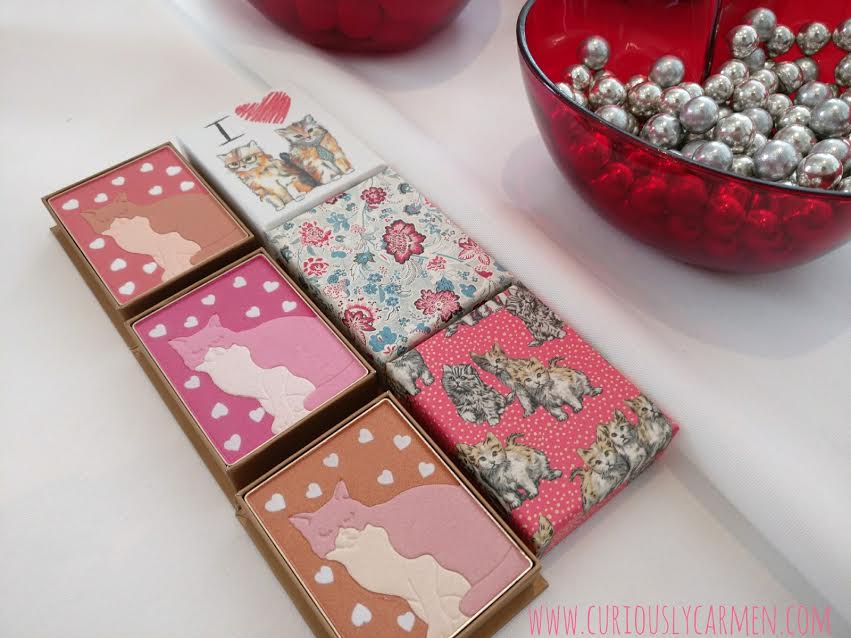 Paul & Joe usually house their products in paper boxes, that have very cute and detailed designs. These are the new blush and bronzer releases.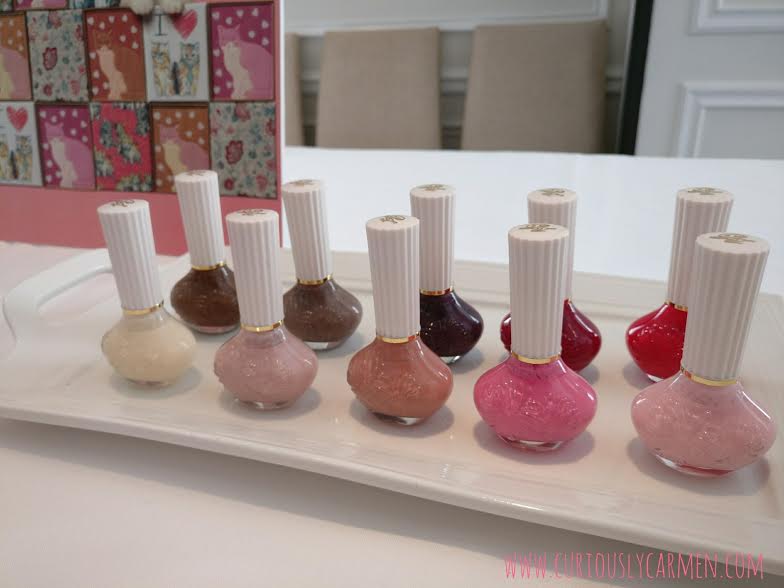 Perhaps one of the only Paul and Joe products that weren't cat themed? I was given a sample of one of their nail polishes here and will be writing a review for that this week as well!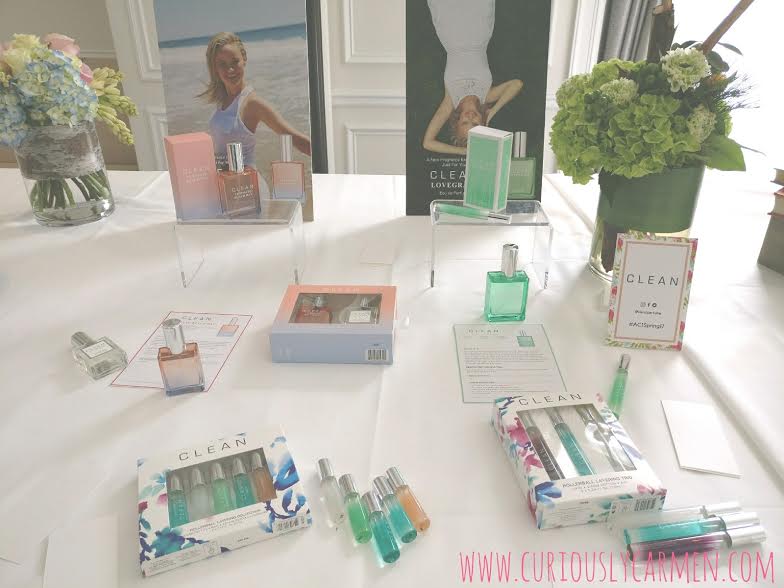 You're probably tired of me gushing over how cute and girly Paul & Joe's products are, so we will move on to CLEAN. CLEAN is a perfume brand that I haven't seen around much apart from in the blogosphere, but they do deserve more attention and love.
As their name suggests, CLEAN products smell very fresh and well, clean. One of my favourites from them is a perfume that smells like fresh laundry.
This season, they focused on two summer fragrances, Ultimate Beach Day and Lovegrass. At first, I was a bit reluctant of how the Ultimate Beach Day could smell like a day on the beach, but damn, it really did smell like a day on the beach. It smelled exactly like summer and sunshine, which I am not sure how they perfected it but they did.
The second one was Lovegrass that I didn't like as much as the Ultimate Beach Day. To me, it had more of a heavier scent and I prefer lighter scents on myself. I think it would be suitable for both females and males.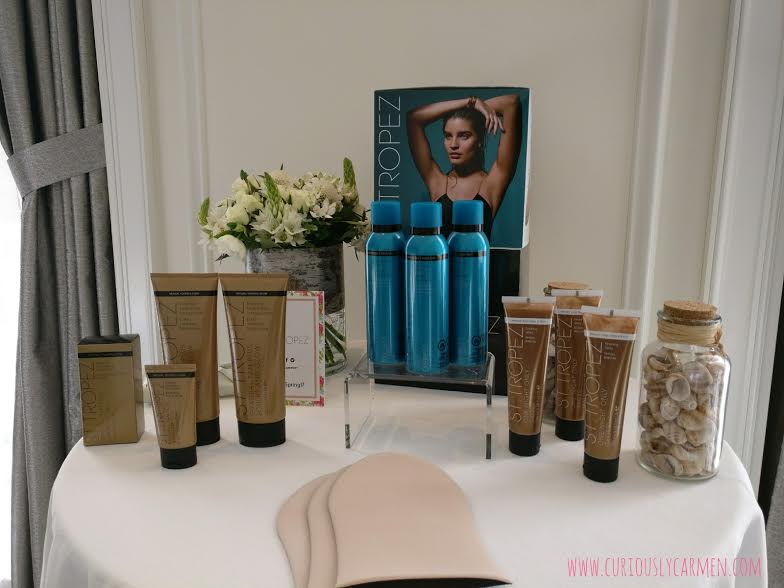 I've never been one to try self tanners or even go to the tanning salon, and have never done both. Does that make me a bad beauty blogger? =P
The main reason why I've never tried self tanners is because they look so intimidating and daunting! I always hear horror stories of people not doing it correctly and ending up looking like an orange or waaayyy too dark.
But, I think I do want to try using a self tanner one of these days. I would probably start with the St. Tropez gradual tan, on the left. That way, I can slowly adjust to it instead of somehow messing it up.
The blue bottle in the middle is the same day tan that you spray all over your body. What's new about it is that it has a 360 degree nozzle so it's easier to reach your back! The squeeze tube beside it is essentially a body highlighter, you rub this over the parts of your body that you want to have a nice tan sparkle.
This post is getting quite long so I think I will end it here! Part two will be shorter and feature Ardell, Korres, and Bliss.