We are approaching the end of June already, yet it feels like November here in Vancouver. I've officially been starting to call this month June-uary, seeing the amount of rainfall and clouds we have been getting! Nonetheless, sunscreen is very important even in cloudy weather.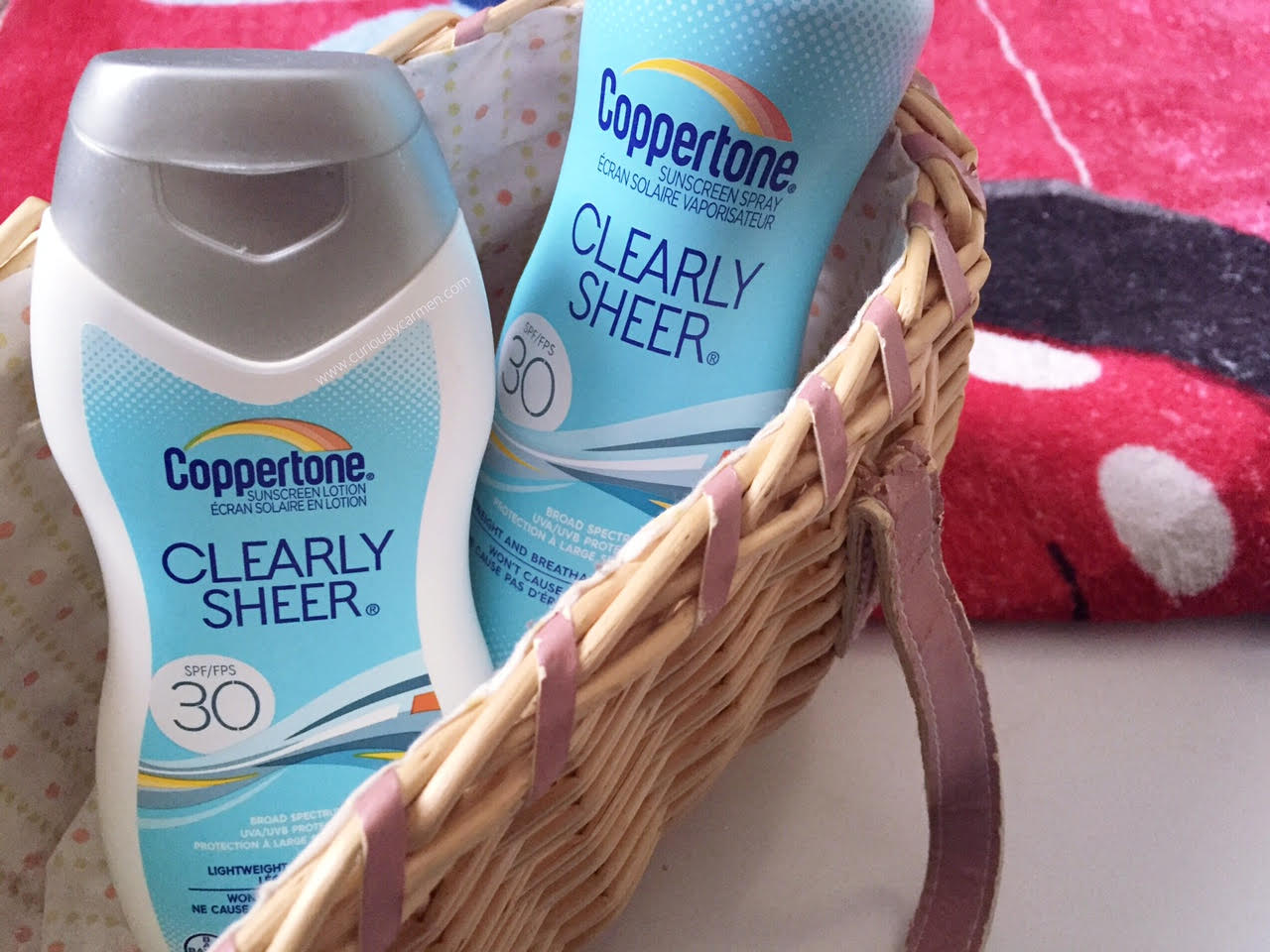 The new Coppertone Clearly Sheer line recently saw a new packaging design. As I'm writing this, I realized the logo with the girl and her dog is not on the packaging anymore!
As a kid, I remember wanting to use Coppertone because of the girl logo, yet my mom always bought other brands so I was disappointed. Looking back, it seems very silly but it shows you that marketing is very important!
The Clearly Sheer line boasts itself on products that feel clean, hydrating and light weight. I've tried sunscreens in the past where they feel so oily and heavy, which is the last thing you want on a hot summer day.
Let's see how these two products worked for me!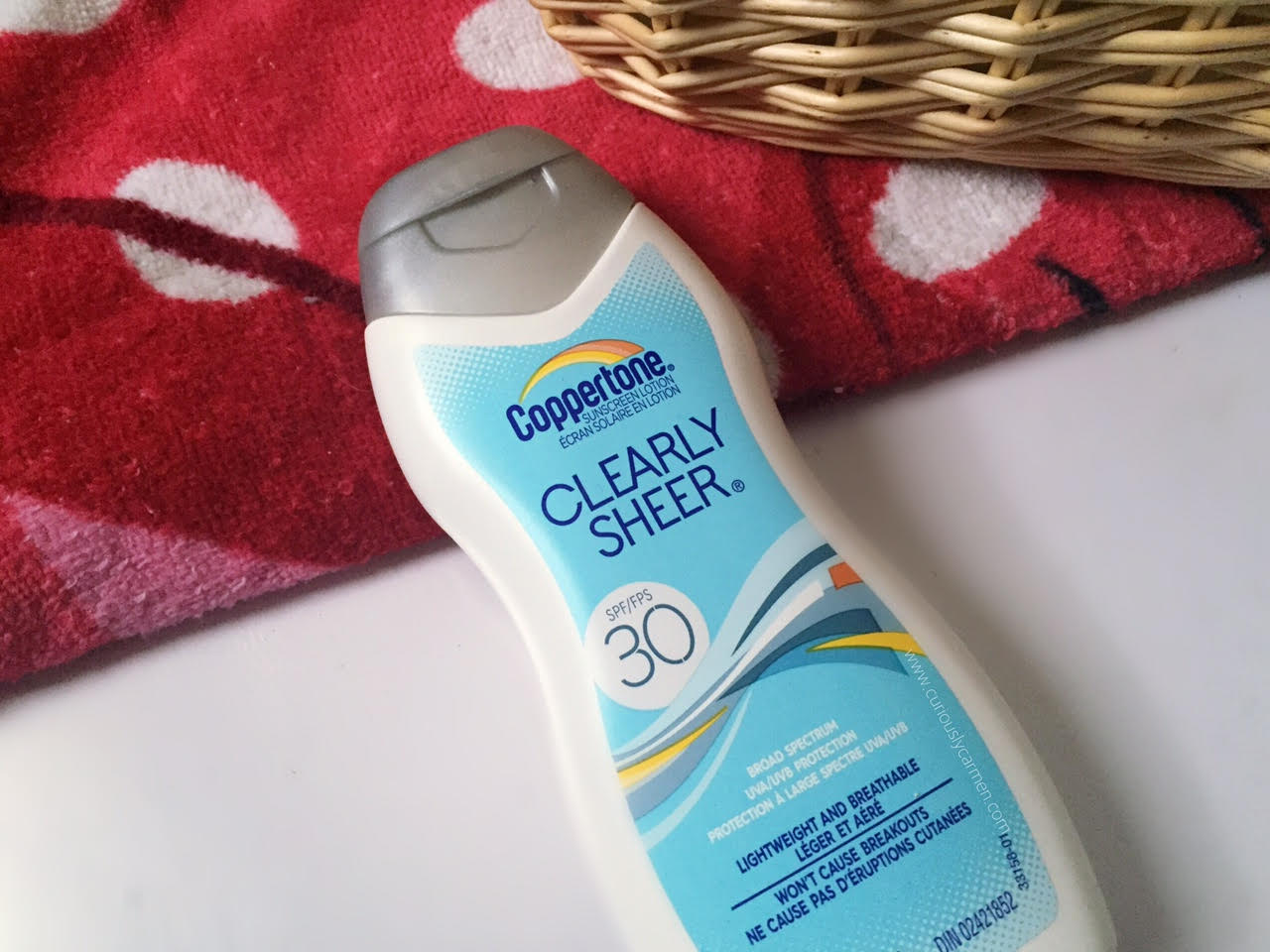 The first product I tried was the lotion. I found it pretty average, nothing spectacular or horrible. It wasn't TOO heavy, but it wasn't exactly lightweight either.
It is described as having a fresh citrus scent with floral notes, but all I detected was the typical SPF scent. I also found it did not absorb quickly.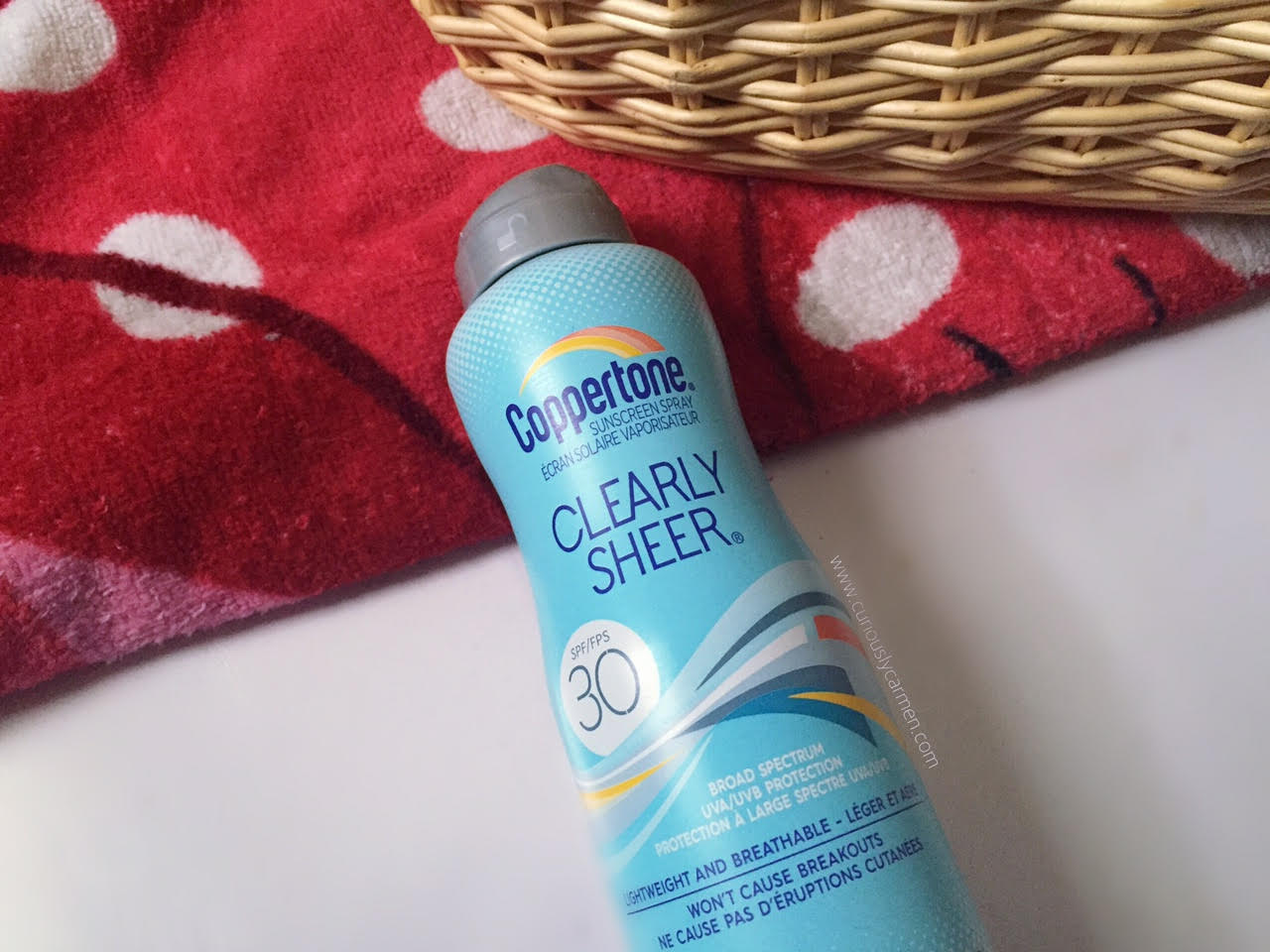 Unlike the lotion, I liked the spray a lot more! The spray absorbed very quickly, with a dry finish and felt lightweight on my skin. As well, it felt very breathable and fresh with a pleasant scent.
Out of the two, the spray is definitely my preferred choice. I liked how light and matte it dried, while the lotion had a thicker and slight residual stickiness to it.
Both are water resistant, but they recommend reapplying after 80 minutes in the water because it washes off after that. They are available in SPF 30 & 80.
You can find these products at any mass drugstores in Canada, I'm sure you have all seen Coppertone in stores before! Prices range from $8-$10 for each bottle.
On that note, let's hope for some sunshine to come back in Vancouver! Here is a photo of one of the only 30 degree weekends we had in the first week of June. Photo taken at Whytecliff Park!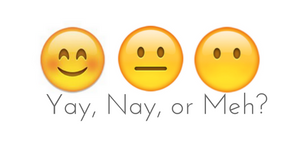 Yay!
Thanks for reading,
Carmen