Last summer, I decided to finally invest in laser hair removal for my legs. Laser hair removal has always been something that has been at the back of my mind, but I never did it… mostly because I never thought of it enough to commit fully, thought it was expensive, and painful.
After completing all 6 sessions of my laser hair removal, it is finally time that I write about my experiences here on the blog!
DISCLAIMER: Before we get started, it is very important to do research for yourself. You came across this post somehow, which is great – you're doing your research! Laser hair removal is not for everyone. Please do extensive research into the facility you choose, after care, etc etc. 
What is laser hair removal?
Laser hair removal is a form of permanent hair reduction on your body. To keep this as concise as possible, the colour black absorbs light easily, hence why when we wear black clothing, we feel warmer. Laser works the same way. The intense laser beam shoots light at the dark hair follicles, which kills them.
Where did I go?
I went to Beauty Light Laser in downtown Vancouver. There was a Groupon so I was able to save lots! I decided to go with a Groupon because I trusted my friend who went here before me, and the reviews online were great. The picture below is the treatment room and laser machine that Natalya uses.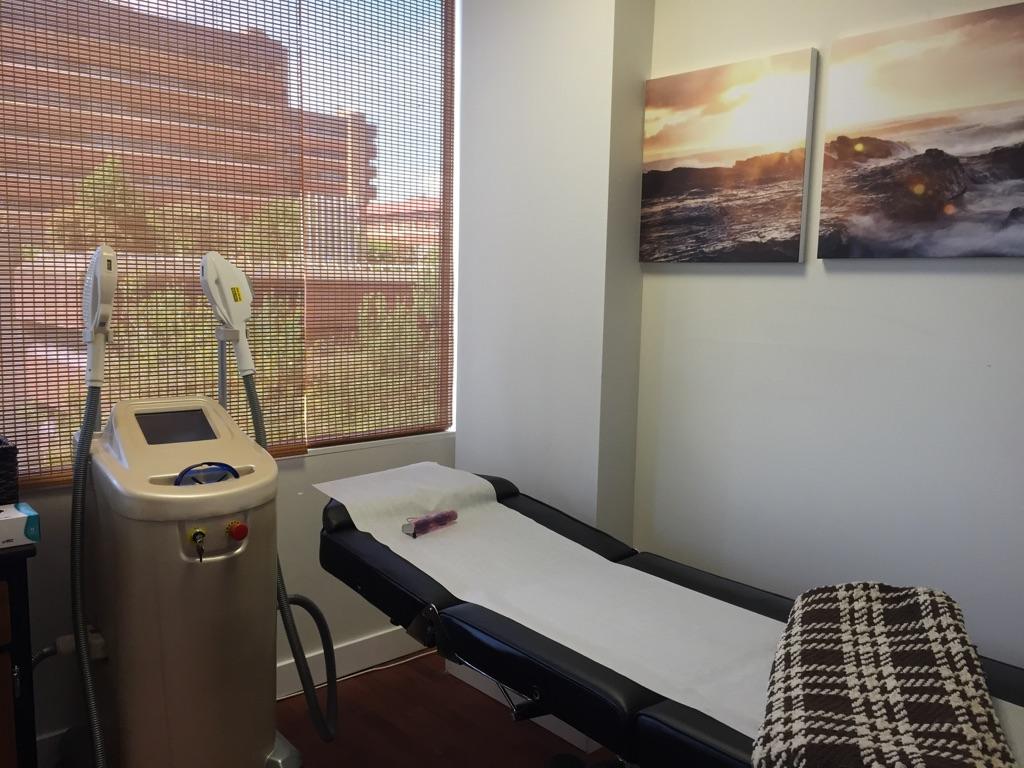 How many sessions did I do?
Usually, packages start at 6 sessions. You can purchase sessions by itself, but to see the full benefits of laser, it is better to purchase the full package. I did 6 sessions over the course of 10 months. Once my sessions ended, Natalya said that I could purchase more individual sessions in the future, if I felt like I needed or wanted to.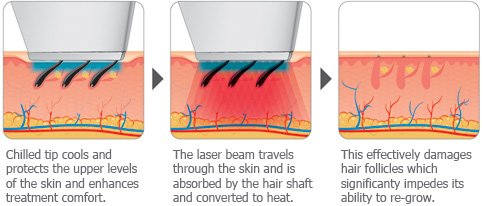 How long does a session take?
For my lower legs, each session was really quick. The zapping session for both lower legs was done in under 5 minutes. It really is just a quick touch up and down your legs! I imagine that other areas such as your underarms, bikini line, face, and arms would take even faster since there's less surface area.
Does it hurt?
Beauty is pain… but it doesn't always have to be! I was a bit nervous about the pain, but I was really glad that it wasn't extremely painful! Like on a scale of 1-10… it was probably a 2 at most for my legs. The front of my legs were probably like a 1, and the back were a 2.
I wouldn't even consider doing my legs painful… it was more of a slightly uncomfortable feeling.
If you've ever done waxing before, laser is wayyy less painful than waxing! Compared to waxing my legs, I rather laser ANY DAY. If you can bear waxing, laser will be a breeze for you. With waxing, the area stings for a couple seconds or more after the wax strip is pulled off, which is the most painful part to me. However with laser, there is no lasting stinging. It is a quick, annoying little prick or rubber band snap.
Some areas are more sensitive than others though… such as the bikini area. That is definitely more painful!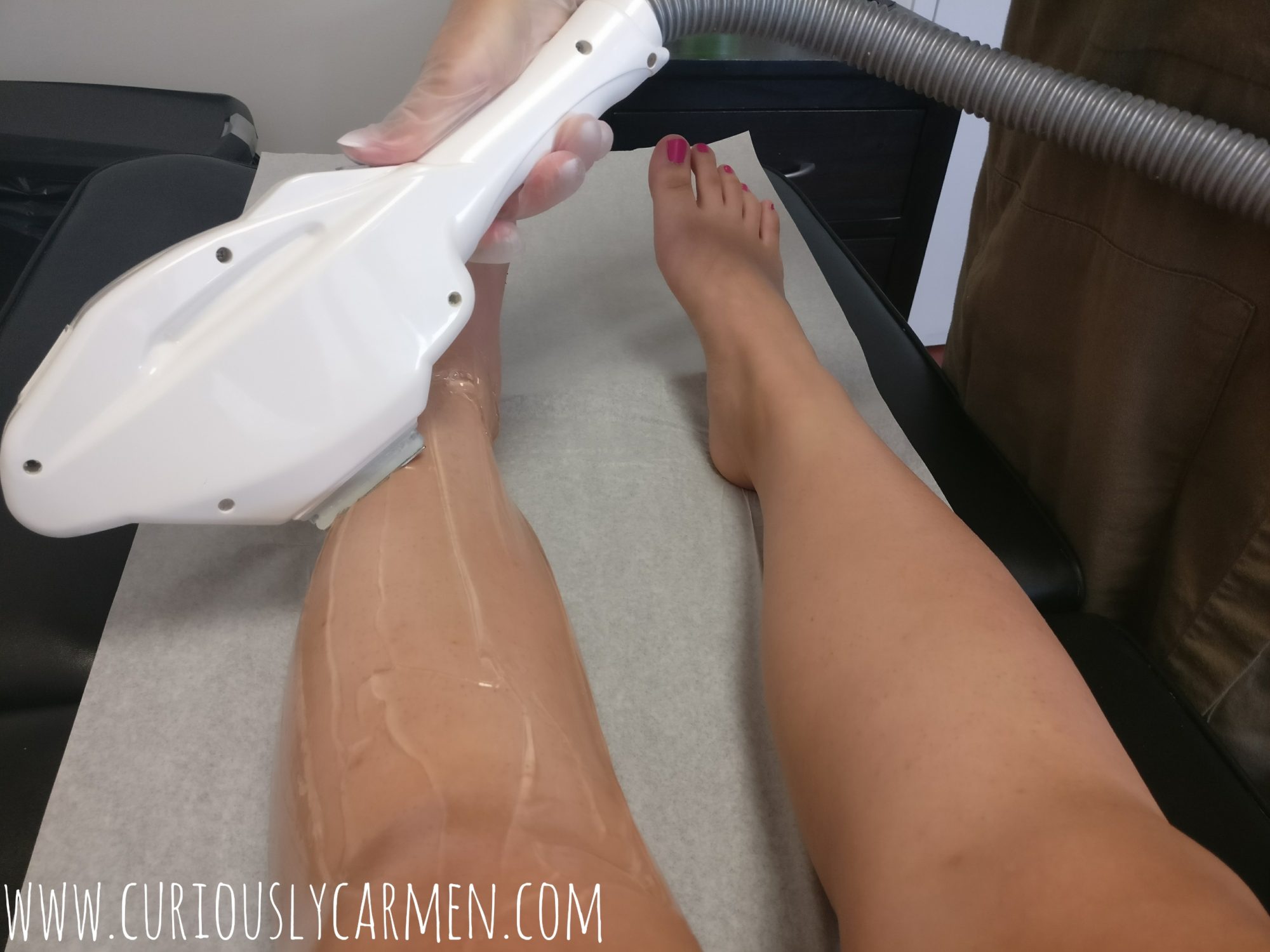 Is it effective?
I was told I wouldn't see results until a 2-3 sessions later, which was correct! I started to REALLY see a difference after 3 sessions. After shaving for years, my leg hairs have become thicker and they also grew faster. But after laser, the hairs that grow now are thin and it grows slower.
I would say that 80% of my leg hair has stopped growing, which is soo much better.
Do I have any regrets?
Definitely not! In the past, one of the things I dreaded most about summer was that I constantly had to shave my legs. This is something some girls are okay with, but to me it was such a drag and so annoying. Then, my legs would become itchy growing back, stubbly, and I would get those annoying bumps and dots despite exfoliating. Idk, my legs just really hated razors and I could never wait long enough to wax.
The only regret I have was not doing it sooner! It has made my routine so much easier and I don't have to be self conscious about my legs with dots anymore.
Important things to note?
-Don't do anything except shave between sessions! This includes waxing, tweezing, depilatory creams, etc!!! Each session targets the hairs at different growth stages in order to kill it. So when you wax/pluck/etc you are interfering with the hair growth cycle.
-Make sure you do a consultation first. If you go to a place where they say consultations aren't necessary, RUN. RUN!!!! And write a bad Yelp review haha. Like I mentioned earlier, laser hair removal is not for everyone. In particular, it is harder to laser light blonde hairs or dark skin tones… so your technician needs to look at your particular hair and see if it works for you. I've seen horror pictures of laser hair removal burns and that just sounds horrible!
-Be patient and not lazy. For LHR to work, you need to be patient with the results because it'll be worth it! For myself, I didn't see results until 3-4 months afterwards. Since appointments are made 1-2 months in advance, make sure you keep it in your calendar. Beauty Light Laser was not a convenient location for me to get to but I liked it there.
-Don't expect your hair to be 100% gone! I still have some leg hair, but the hair grows back slower and thinner.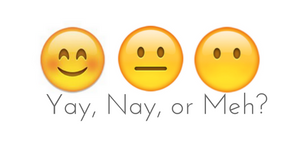 Yay!
Disclaimer: Laser hair removal package bought on Groupon by myself. Opinions are own.