Lately, my social media feeds have been filled with the LUSH Sleepy lotion, which many avid users are claiming that it helps them fall asleep instantly and soundly for the entire night. It even got featured on a few non-beauty media outlets as a cure for insomia! As someone who has struggled with sleeping problems and insomnia for over 6 years, I was really curious but also doubtful.
I decided to try a tub and see if it would be the miracle cream that everyone has claimed it would be. Unfortunately, I was left disappointed with its claims.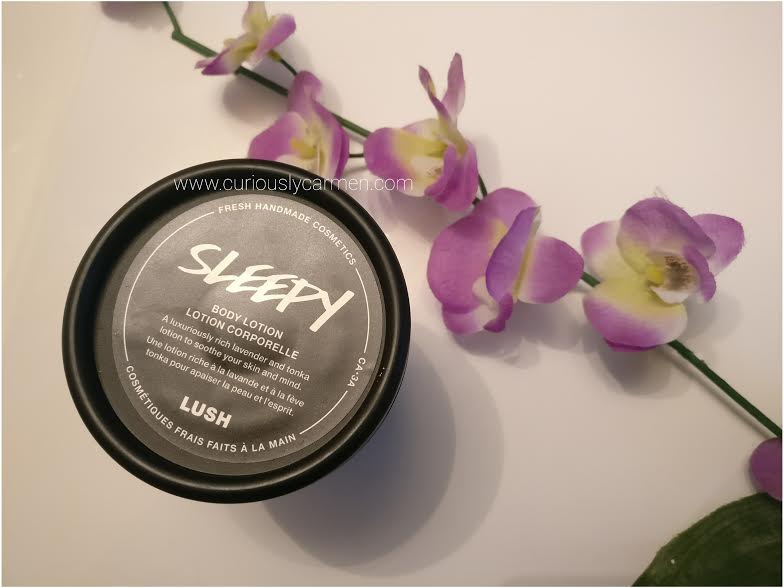 What it says (Taken from Lush website):
Slather on this gorgeous pale purple lotion, breathe in its sweet, comforting lavender and tonka perfume and you'll instantly feel at ease. Glycerin, cocoa butter and almond oil work together to moisturize skin and lock in hydration to keep skin soft, supple and comfortable all day or all night long. Say hello to your new nightly ritual! Zzz…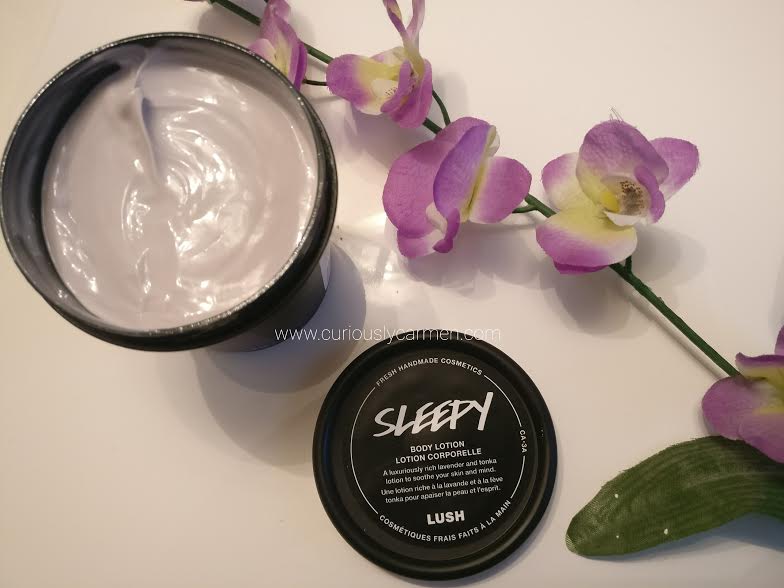 There are two tub sizes, I bought the larger one which was approximately $20. A bit more expensive than the drugstore lotions I use, but hey, if this was to solve my chronic sleeping problems and cure my anxiety, it would be worth it.
Anyways, I agree with everyone that the smell is AMAZING. It smells like lavender with a hint of warm almond and vanilla. Smelling this definitely cheered me up and I found myself applying it apart from bedtime because it smelled that good.
I tried this over a course of a week, and looked forward to applying it because it smelled so good. It didn't help me fall asleep instantly, or fall into a deep sleep. But, because it smelled so good, so I would inhale deeper. And deep breathing = relaxing and calming.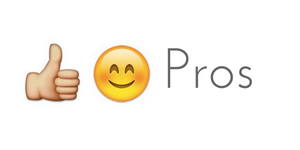 -Smells very amazing and comforting
-Very hydrating
-Relaxing scent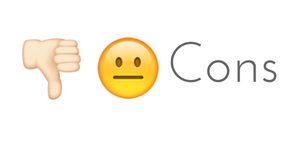 -Did not make me feel sleepy
-Did not make me fall asleep faster or sleep better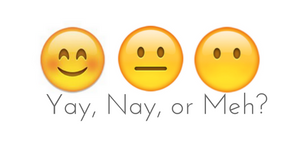 Hmm… Although disappointed that it didn't improve my sleep, I would still give this a yay because it really does smell wonderful and happy. In the meantime, I will continue to rely on my wind-down sleep routine to help me fall and stay asleep.
Yay??