Mmmm….coconut oil. One of the most trendy products out there in the past few years. Coconut oil has been known for many things other than beauty (Non-beauty pro tip: Cooking steak in coconut oil with a dash of salt and pepper is amazing).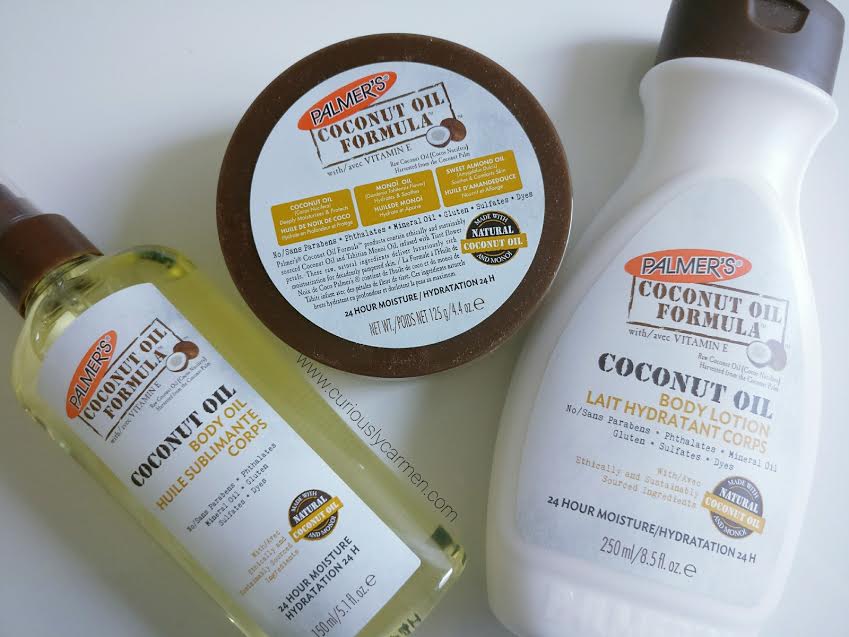 Coconut oil has many hydrating factors for skin and hair. That is why Palmer's has released a new Coconut Oil line. Palmer's new Coconut Oil line contains ethically and sustainably sourced coconuts. The formula deeply hydrates your skin. For me personally, coconut is reminiscent of summer and warm weather… So the scent of coconut always transports me to a tropical paradise.
Here is a review on each of the new Palmer's Coconut Oil line!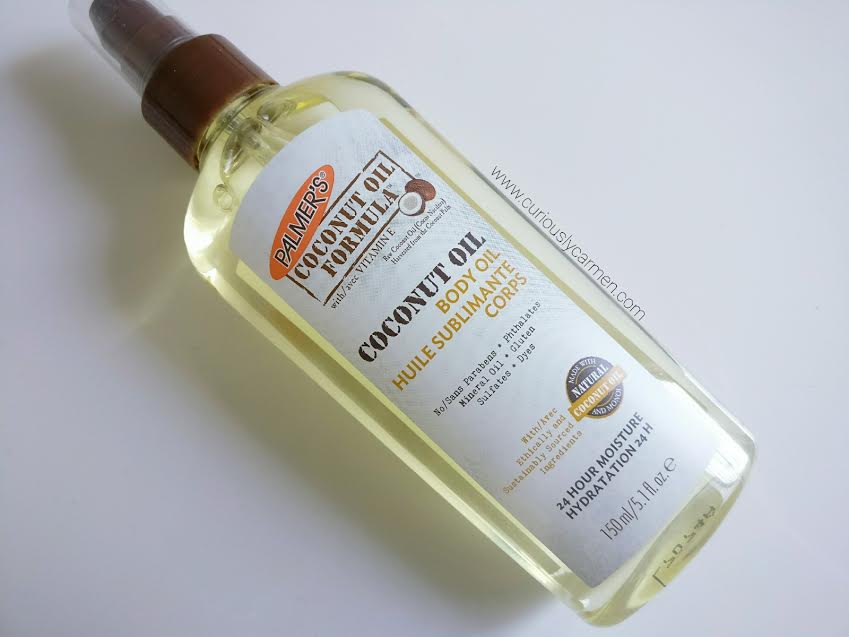 Body oil: The body oil is light weight and focuses on boosting your skin and making it look radiant. It is quite slippery and watery which is expected for a body oil, so no surprise there. I liked that it absorbed very quickly so that it didn't leave a mess.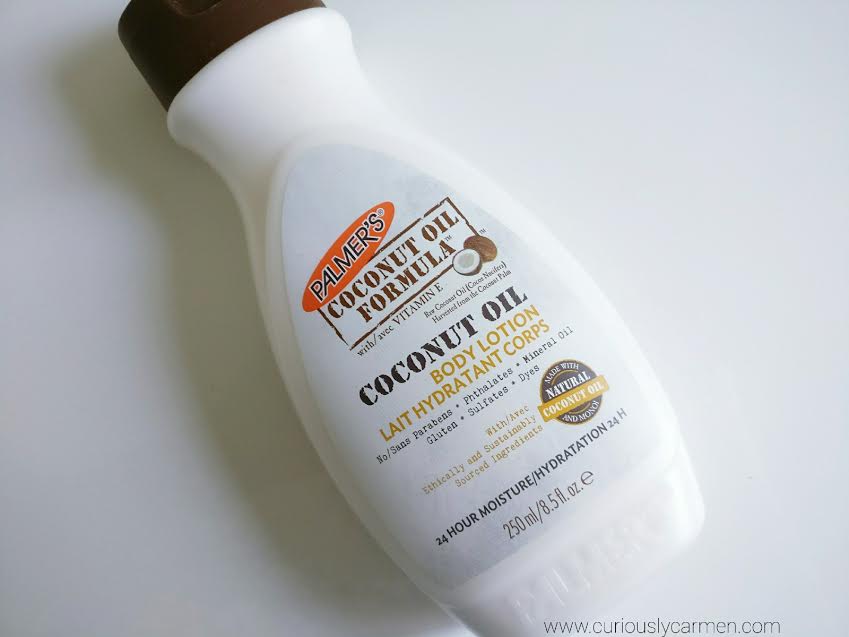 Body lotion: Since coconut oil is naturally high in fatty acids and protein, it works wonders on the skin. The lotion moisturizes very well and smells great. Compared to the body butter, it is a lot lighter and has the consistency of your typical lotion.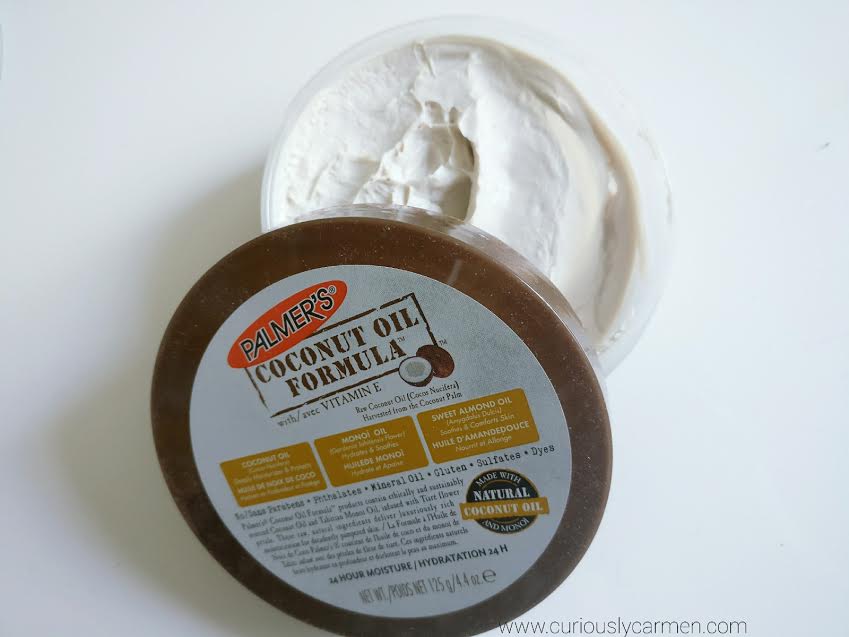 Body cream: The cream has the richest and thickest level of moisturizer. Think of the texture of a body butter. Actually, even thicker… it reminded me of very thick Greek yogurt. It really repairs dry and cracked skin.
Well, there you have it! Coconut oil is amazing, and so is coconut water. Writing this post has made me want to get a can of coconut water!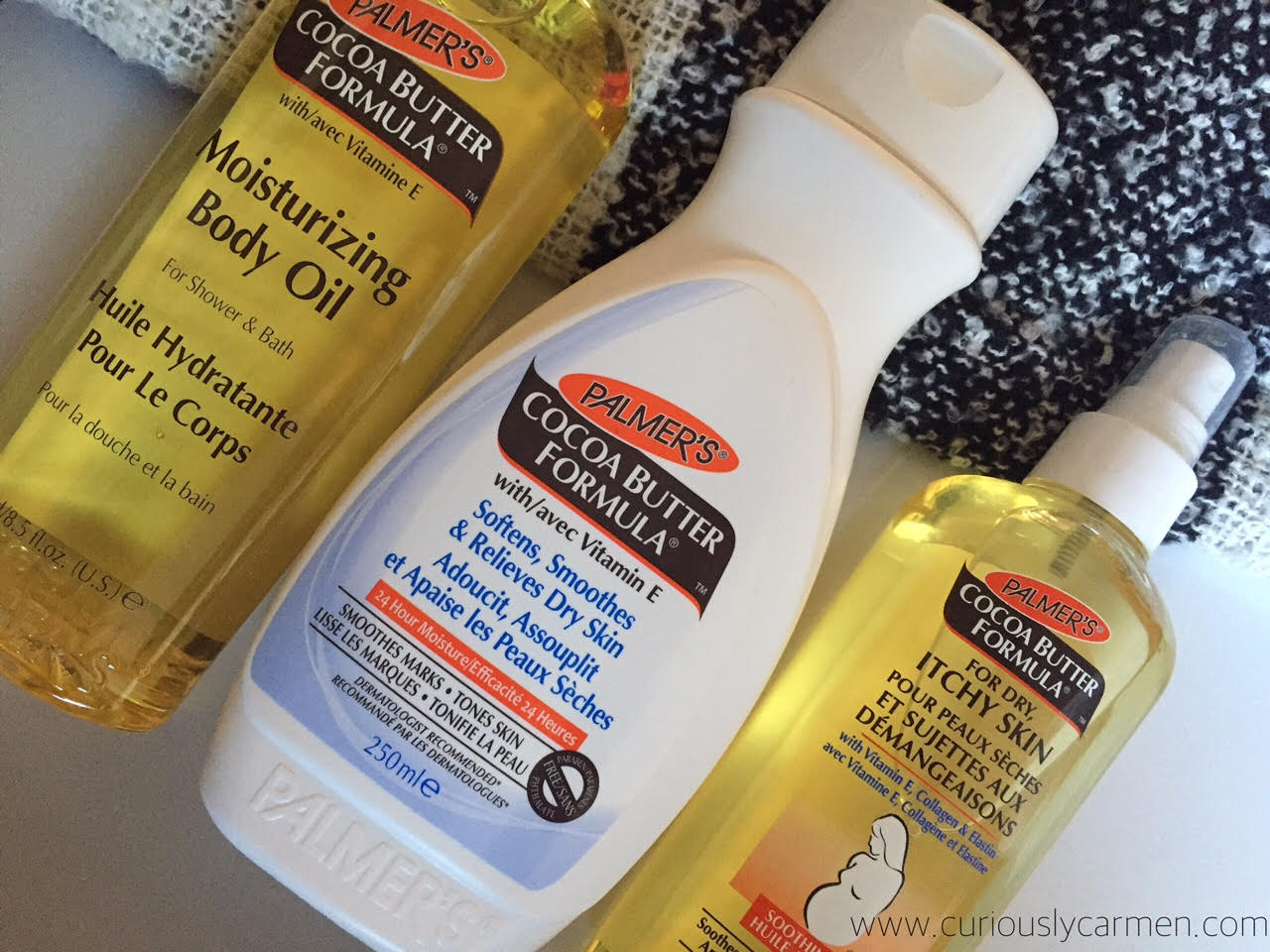 Check out my review of their Cocoa Butter line as well!
Giveaway Guidelines, Rules, and Conditions
I am giving away a set of the Palmer's Coconut Oil line for you to try as well!
To enter:
Comment which Palmer's Coconut Oil product you'd like to try most
For a bonus entry, follow me on Instagram and comment a 'palm tree' emoji on my giveaway post
Rules:
Contest open to Canadians of legal age only
Must provide CuriouslyCarmen & Palmer's with a Canadian shipping address
If winner does not respond in 3 days, CuriouslyCarmen will select a new winner
Conditions:
CuriouslyCarmen & Palmer's are not responsible for any allergic or health reactions that may occur. It is up to the individual to consult product ingredients and acknowledge ingredients are right for them.
Winner will be drawn on April 18, 2018
Good luck and thanks for reading!
Availability: Drugstores
Pricing: Low end pricing range