A couple weeks ago, I was invited to the opening of the Roger & Gallet boutique. Roger & Gallet is a classic Paris-based company that has been around since 1862. This boutique marks the launch of their first store in Canada! The boutique is located inside The Bay by Pacific Center, in the beauty department.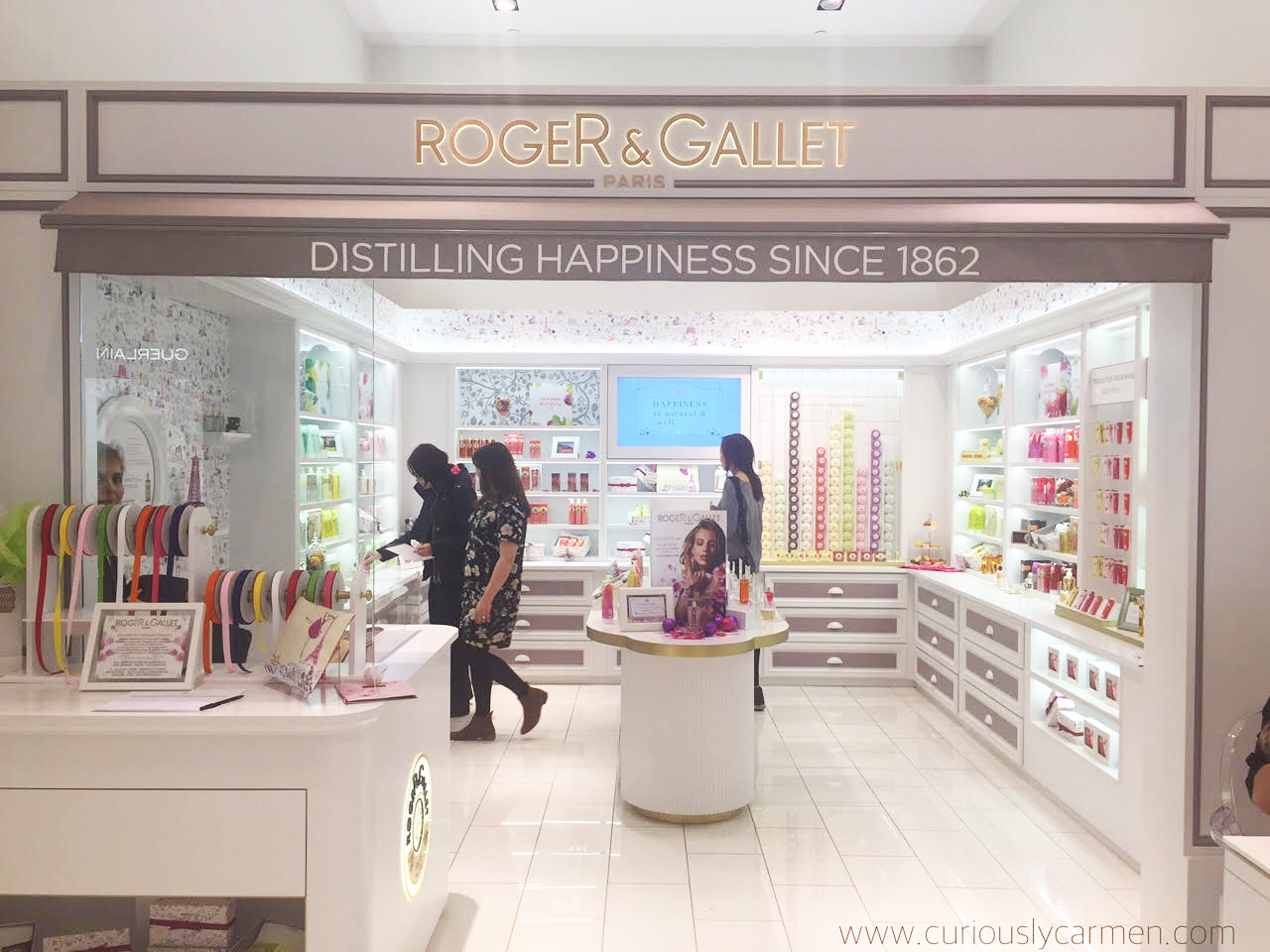 I loved how bright and happy everything was inside the store. Seriously, their decor, design, and branding is on point.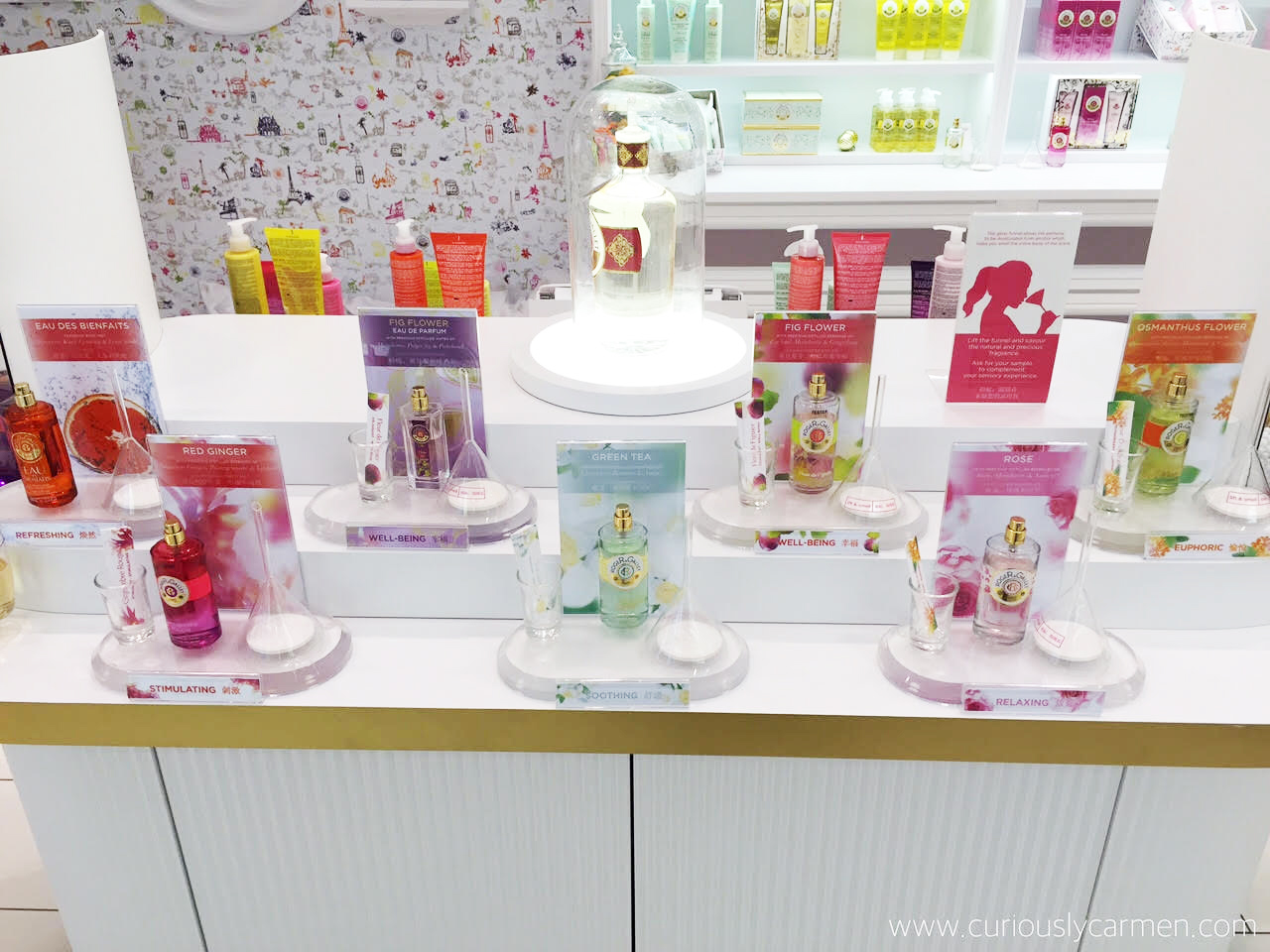 Apart from all the lovely and glorious scents, one thing that was new to me was the way that customers are able to sample the scents. Instead of spraying the scent on a sample sheet, you pick up the glass funnel to inhale the scent. By using the glass funnel, the perfume is desaturated, which helps to smell the entire aroma and scent.
My favourite scent that day was red ginger, pictured on the bottom left. Although the smell of ginger is usually associated with sickness (ginger tea for colds work wonders, everyone) or food, their red ginger scent also included sweet pomegranate, making it not as spicy smelling.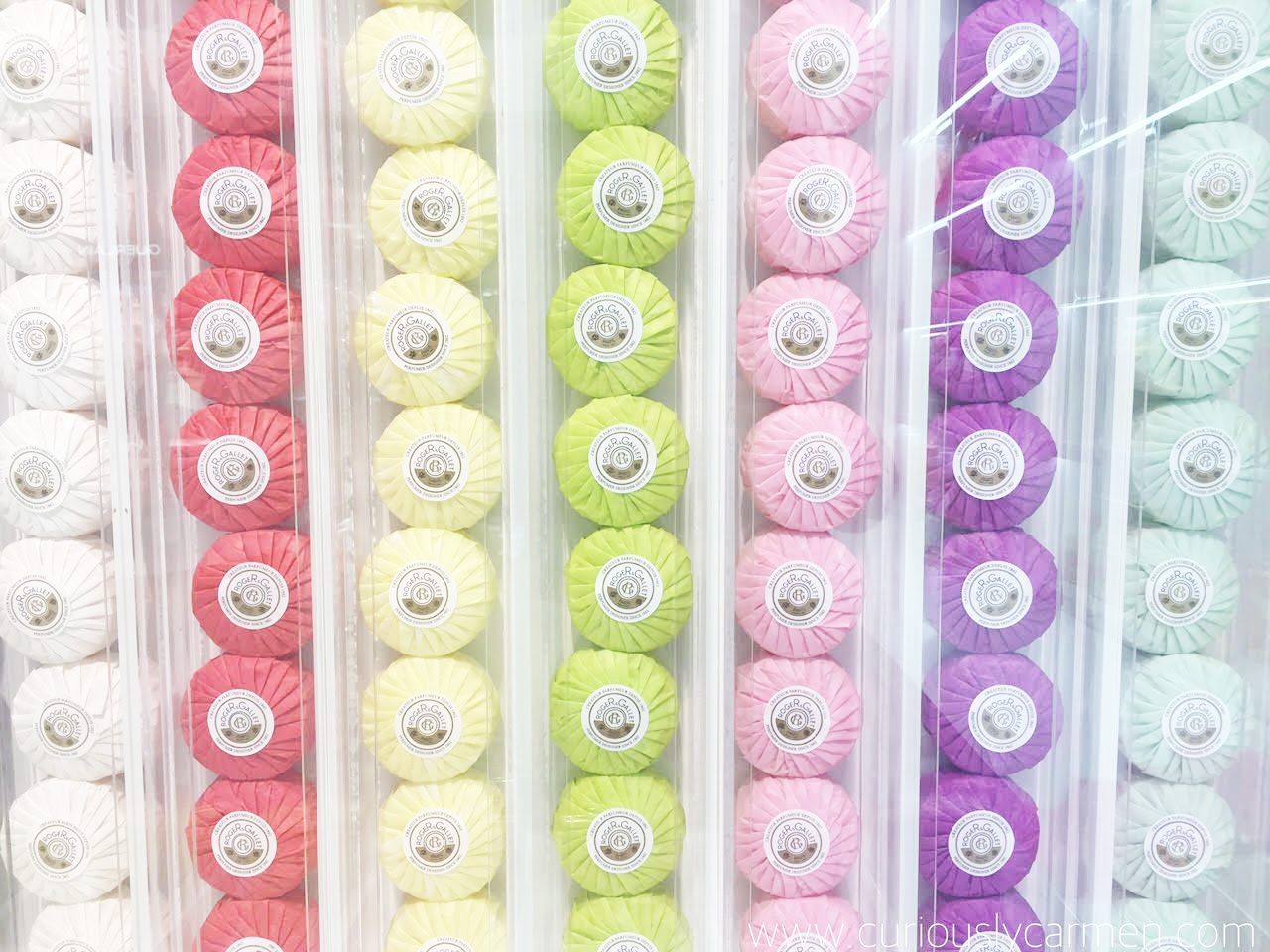 I love soap walls, or soap in general. What a beautiful and colourful soap wall they had! Each colour is a different scent.
The 100g soaps are $10 CAD each, and come with a travel box as well. Roger & Gallet soaps are 100% vegetable based and enriched with essential oils.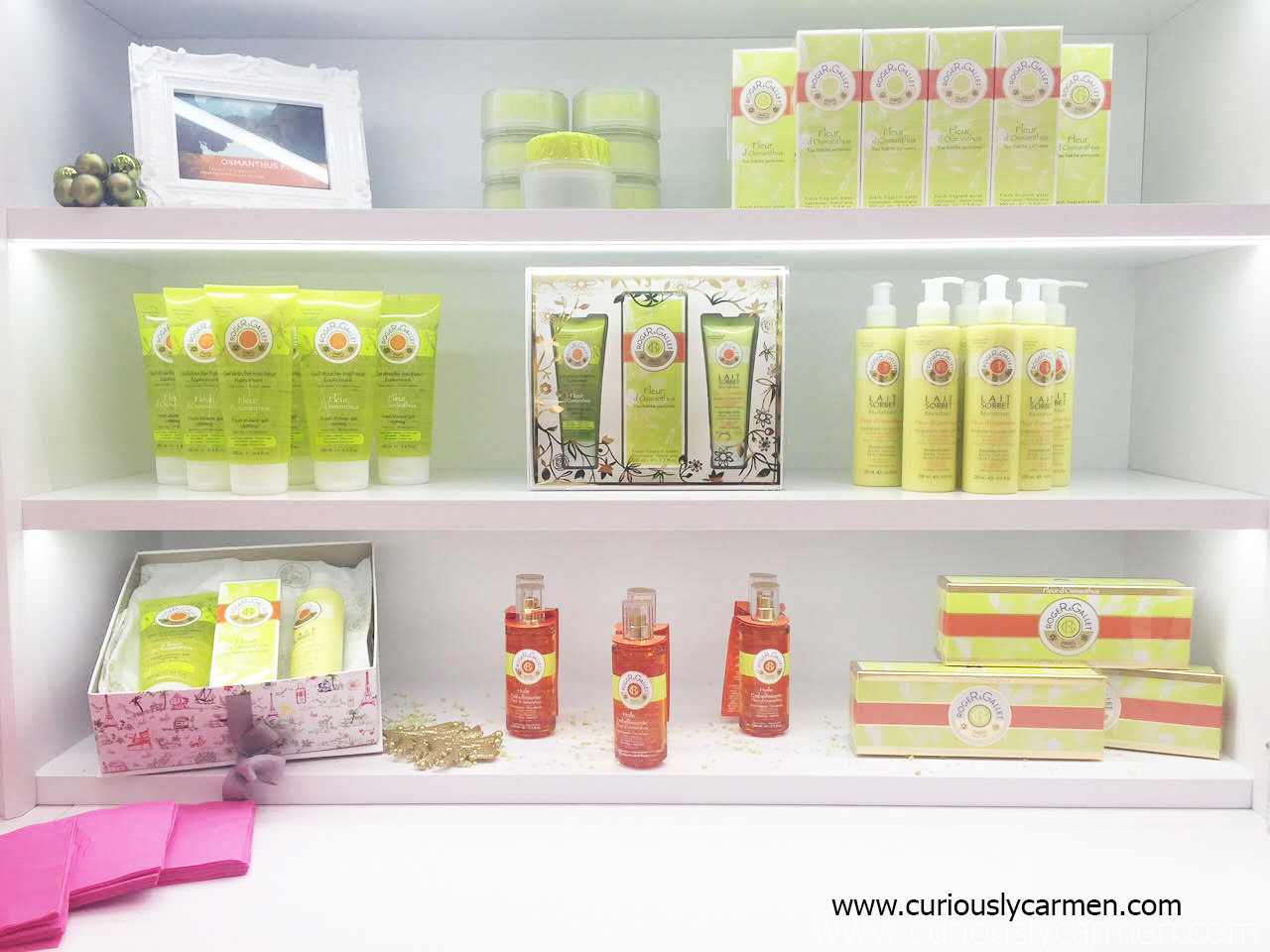 More products! I brought home the Fleur de Figuier ($40 CAD) scented hair/body oil on the bottom. It smelled amazing and consisted of grape, pomegranate, black currant, apricot and sweet almond oils.
I used it as a body moisturizer and conditioner for the ends of my hair. I could smell the product the whole evening, and it left a wonderful scent in my bedroom afterwards.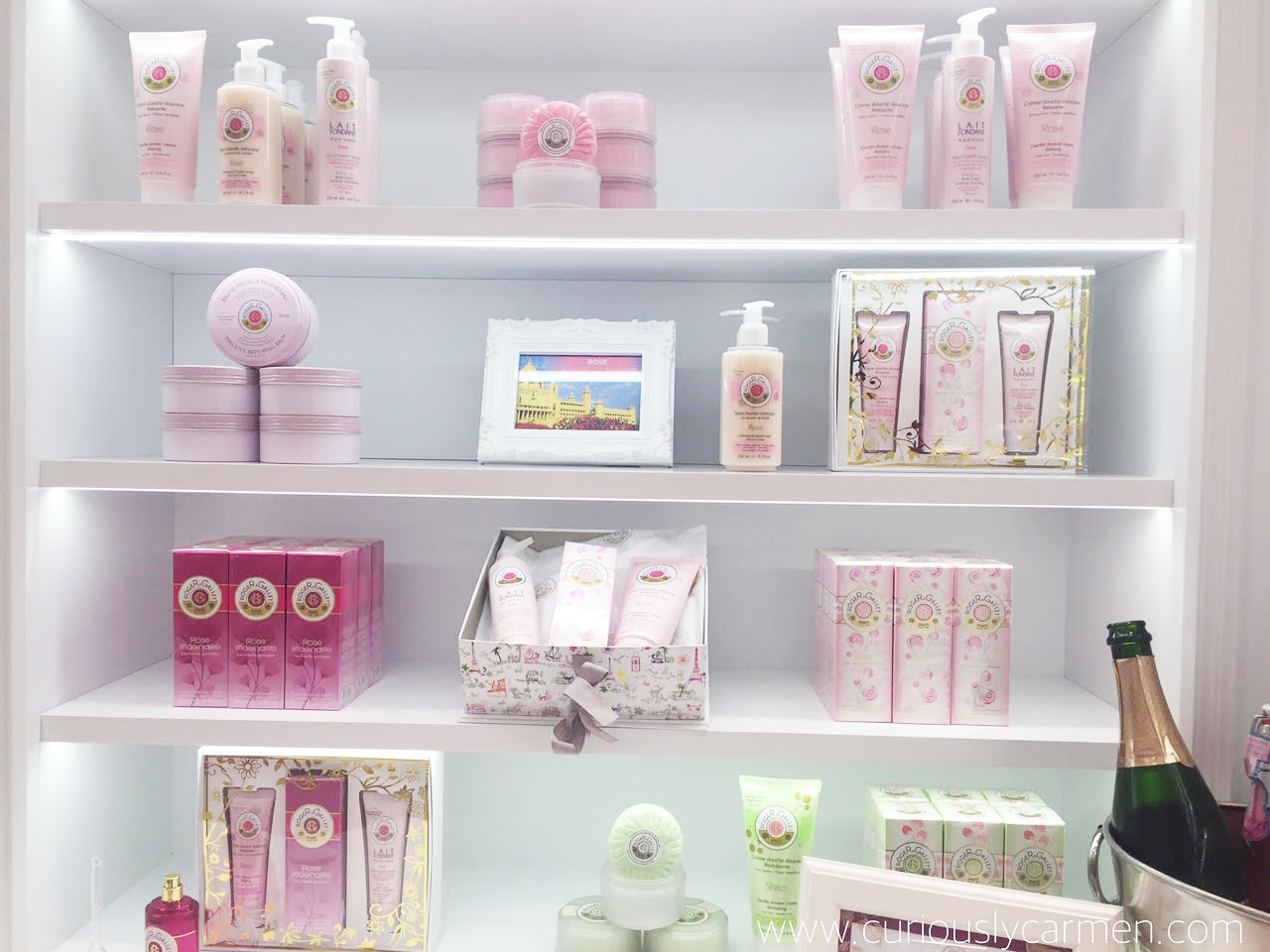 Soft pinks, so girly! This was an assortment of body lotions, soap, shower gel, and perfume. They do not carry any makeup products for now, rather focusing on body care products.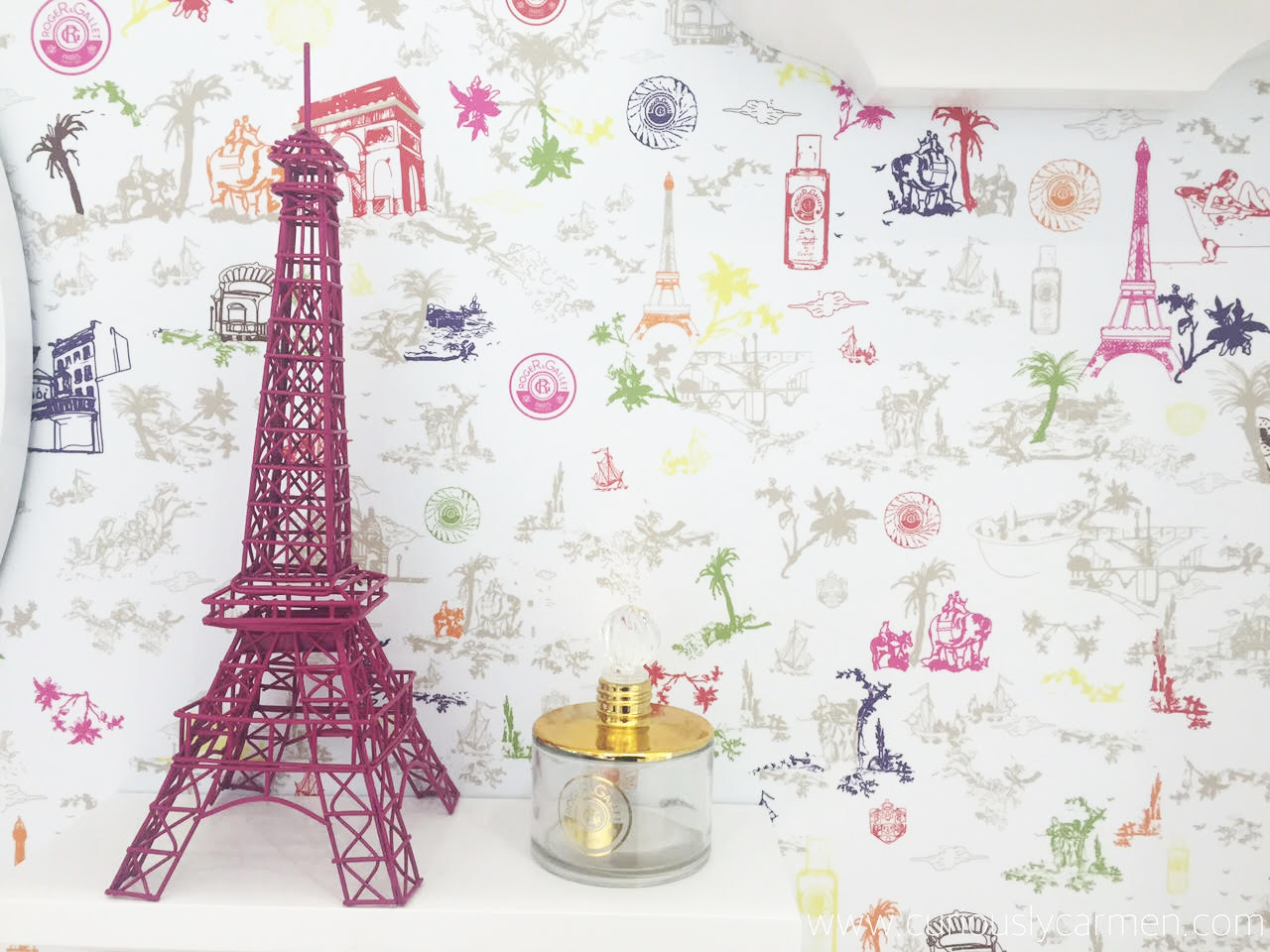 To end the post, here is a photo of a cute little wall decoration they have. Also, let's take a moment to appreciate their wallpaper.
I had a lovely evening learning about the products! They are a lovely gift option, as the packaging is great while the products & scents are even better. You can also check out the products online at The Bay.
Thanks for reading!
Carmen