The Estée Edit is a new line launched by Estée Lauder. I would describe the Estée Edit as the edgy, spunky younger sister, while the Estée Lauder line is known for more being more classic and modest. The new line definitely targets the younger and social media based audiences, with the two spokespersons being Instafamous celebrities Kendall Jenner and Irene Kim. (If you were like me and didn't know who Irene was, she is a Korean-American model and beauty influencer.)
I was able to spend an afternoon previewing and learning about all the new products! This post will be more of a description of the products and my first impression. Reviews of some products will follow in future posts!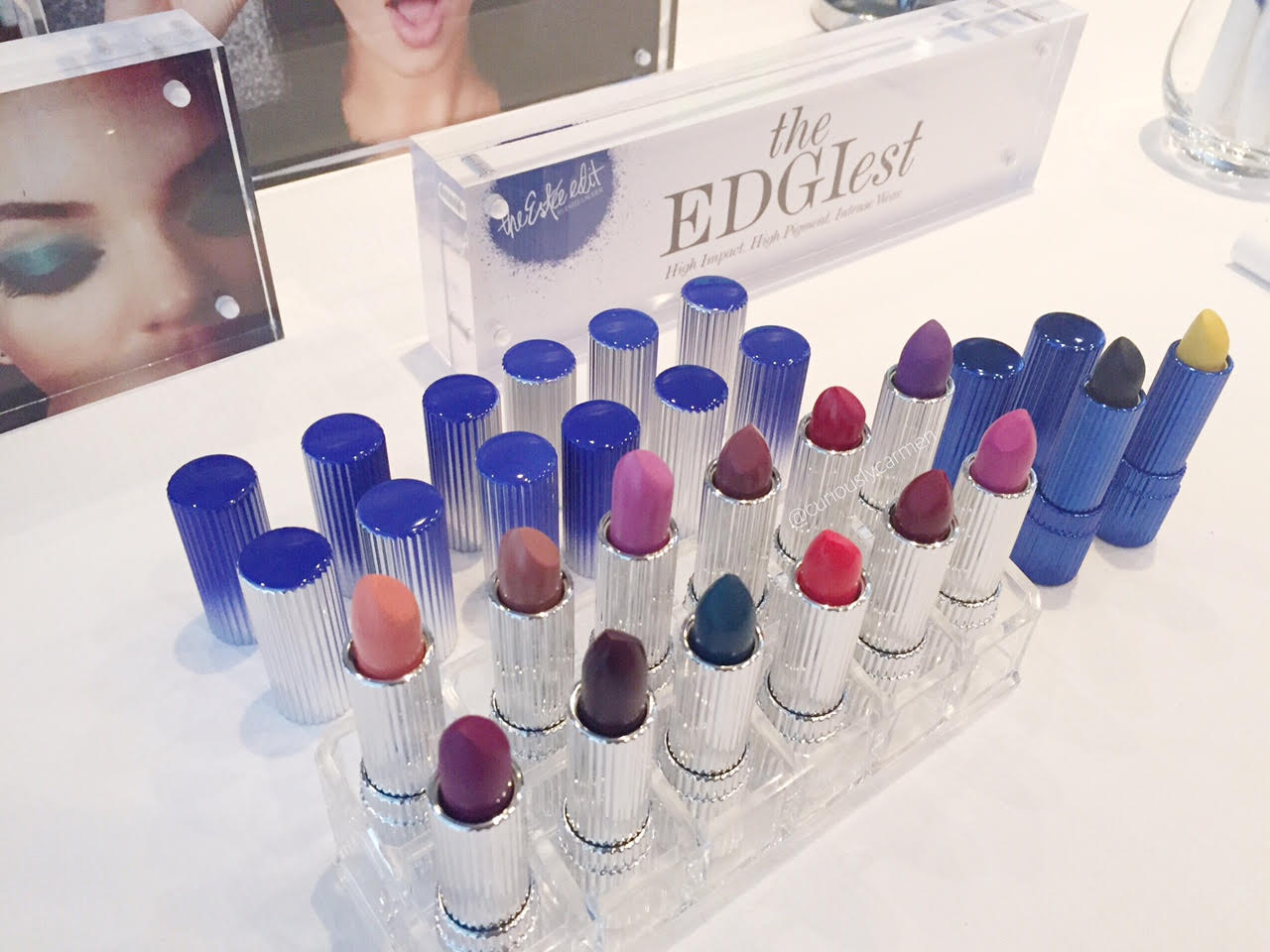 Starting off with their Mattified Lipstick line, there are definitely some very edgy and spunky colours in the line. I love the Estée Lauder lipsticks for their creaminess and high pigmentation, and I'm happy to say that the formula is consistent here as well. Although this is supposed to be a matte finish line, the ones that I sampled weren't super matte, which I actually prefer because I find matte lipsticks less comfortable to wear.
My favourite product in the Estée Edit line would have to be the lip flips – pictured on the right. I can't get enough of them! Apply either with your regular lipstick and it will turn either a darker shade (if you use black) or lighter (yellow). I just love the concept and can't wait to experiment with the lipsticks I have at home.
It's like buying tons of new lipstick when really, you are just adding two versatile shades in your collection!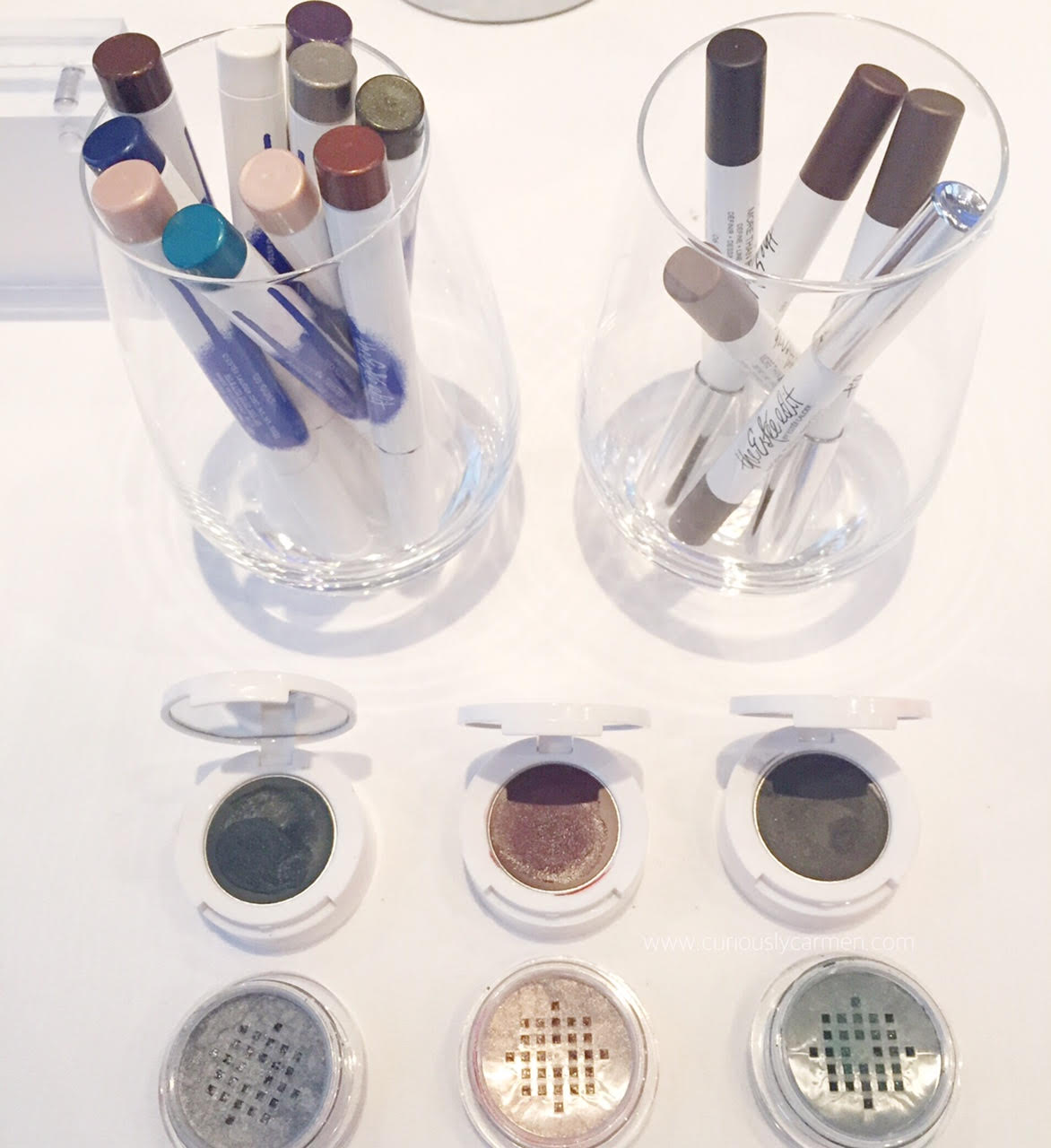 Moving on, pictured above are the super pigmented liners called the Edgiest Kohl Shadow Stick and Metallishadow eyeshadow pots. The liners also come with sharpeners at the opposite tip!
The right cup features the More Than Brows brow pencil, which you could also use as an eyeliner. At the end of the event, I received a free mini makeover and Meaghan lightly used the pencil over my eyelids. So, you can tell that it is very versatile!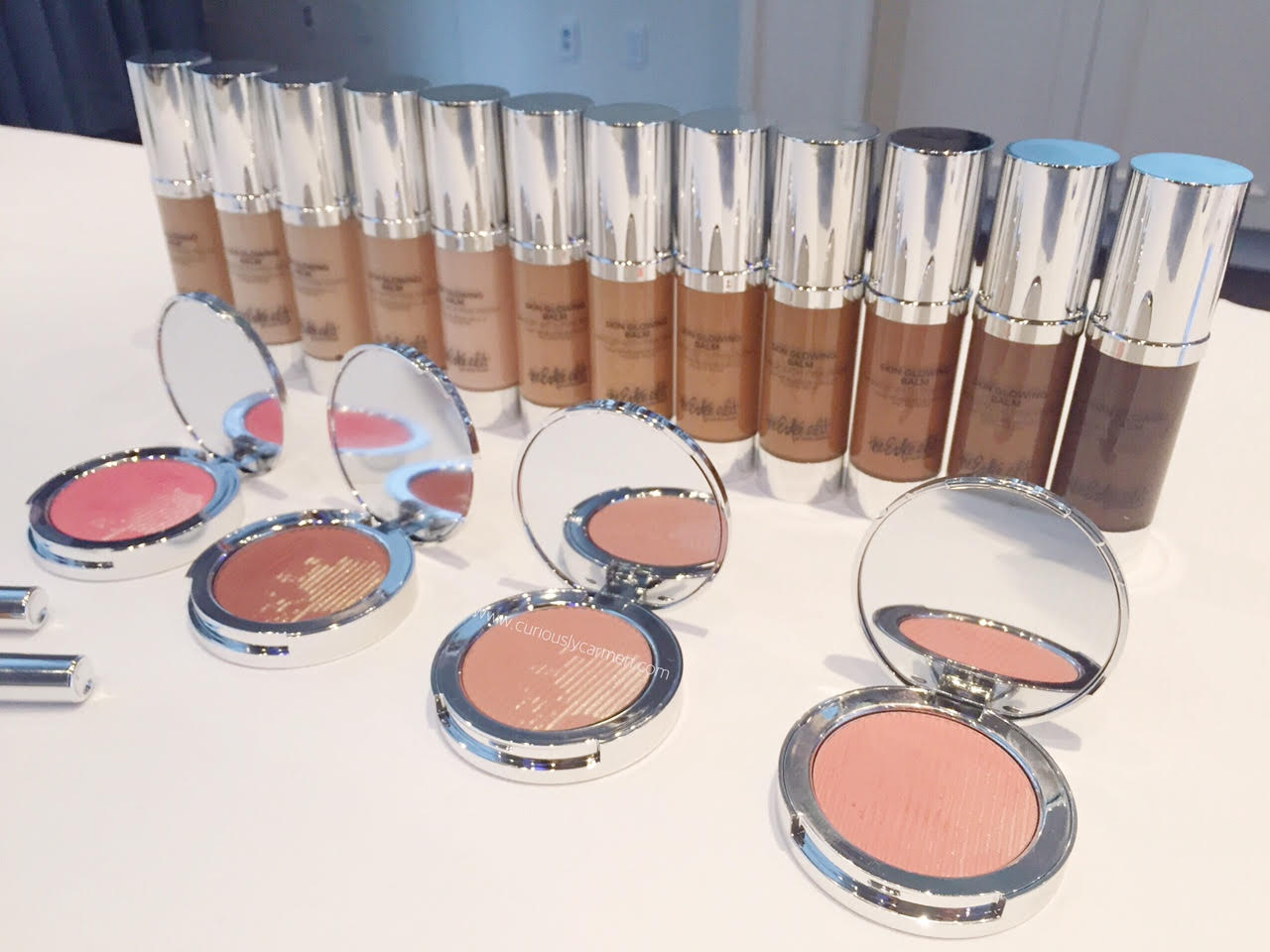 The Skin Glowing Balm Makeup is their light coverage foundation, which is infused with pink peony, shea butter, and seed butter. It is a very hydrating foundation with a dewy finish, and best applied using your fingers.
The Barest Blush collection look super great as well! It features a metallic overspray, which I was told is more for decoration. One of my summer makeup goals is to use blush more, as I feel it is one of my weaker areas.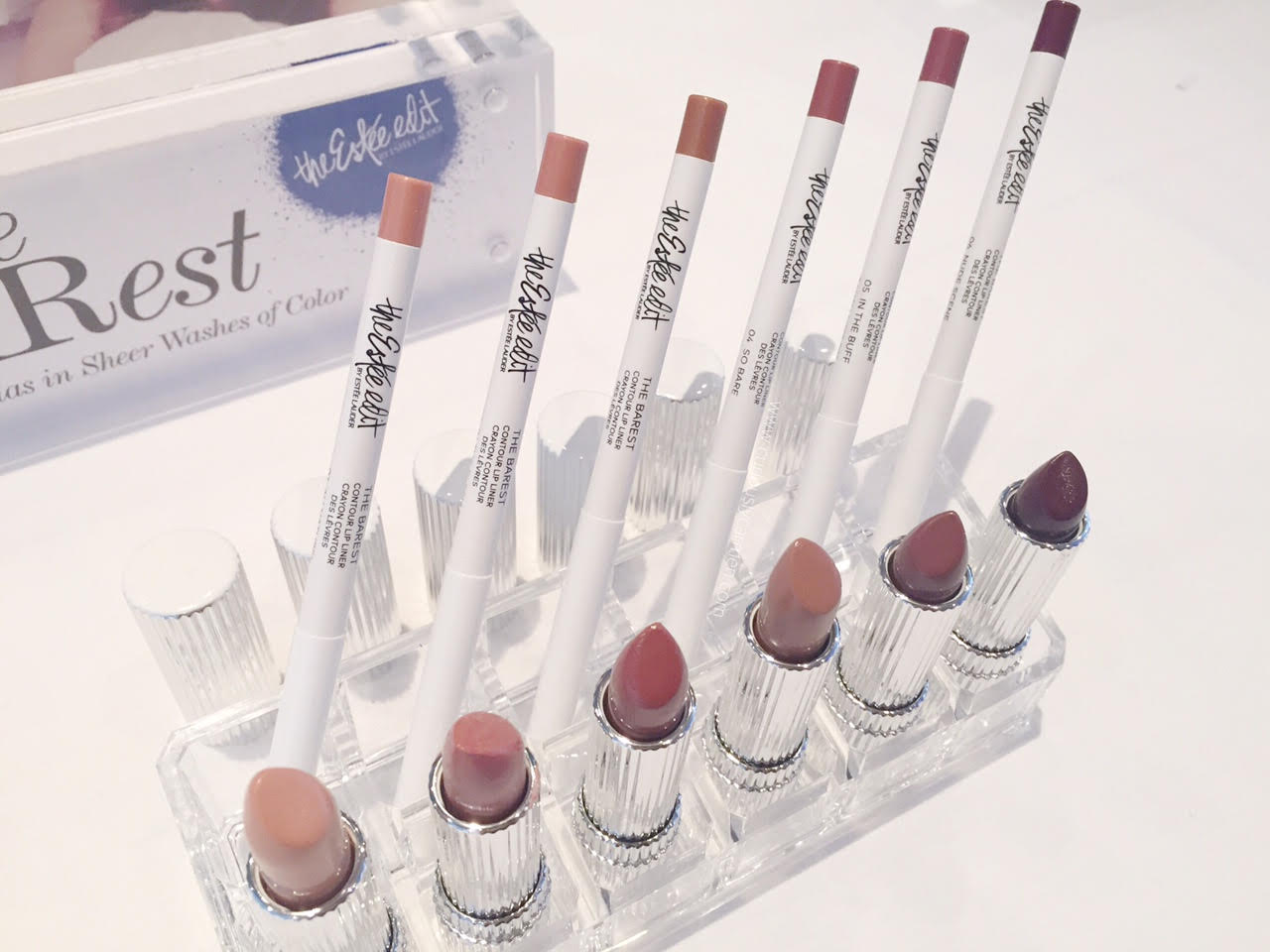 Remember the crazy and wild colours from the beginning? These are the Barest Lip colour collection. Again, the formula was very creamy and comfortable. But I found the nude shades to be really sheer and not that pigmented.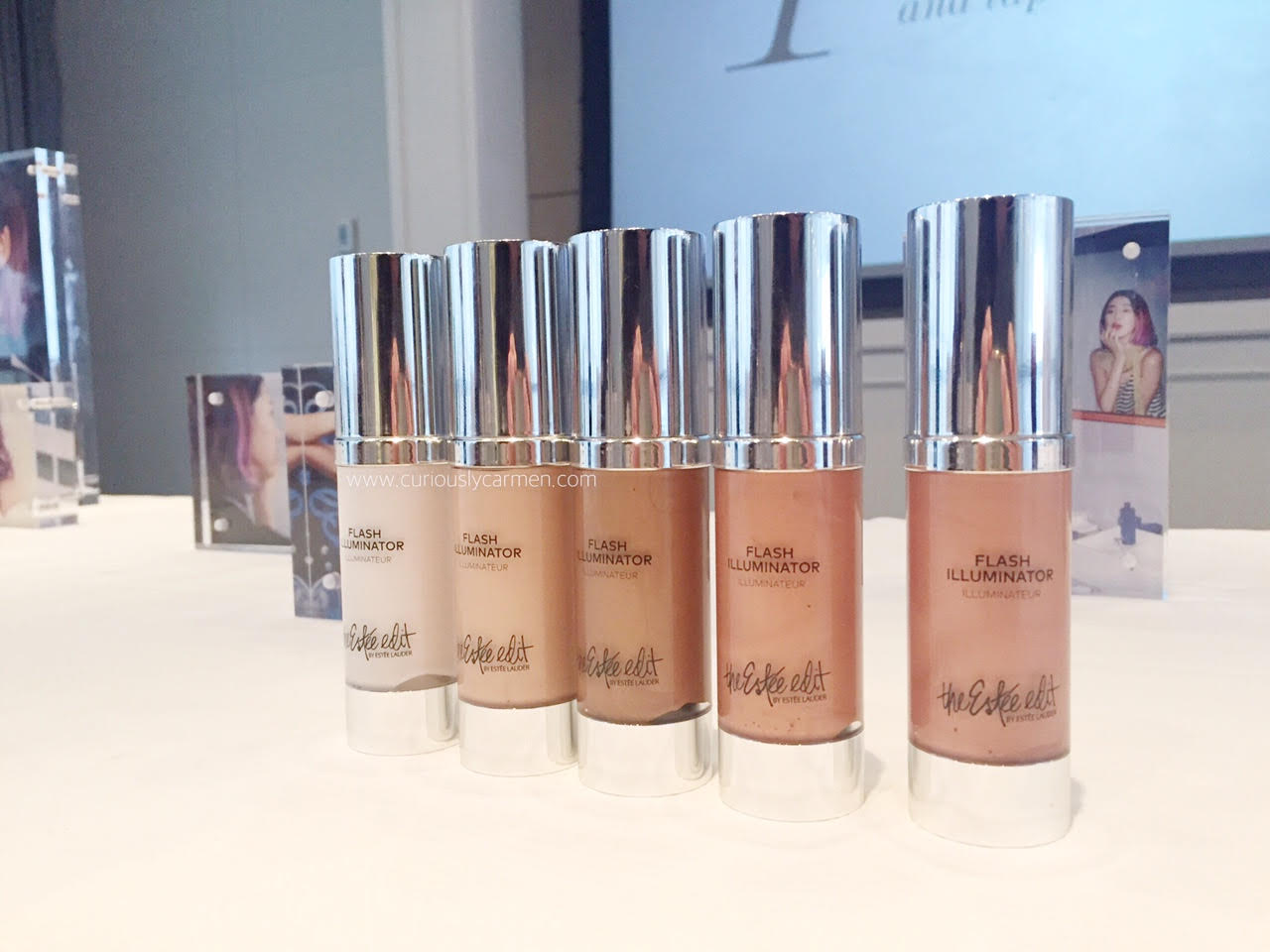 The Flash Illuminator line looks similar to the Skin Glowing Balm Makeup line, but if you swatch the two, they are pretty different. The Flash Illuminator, as the name suggests, illuminates your skin and has a bit of sparkle to it. This line is meant for highlighting or strobing your face and would complement flash photography greatly.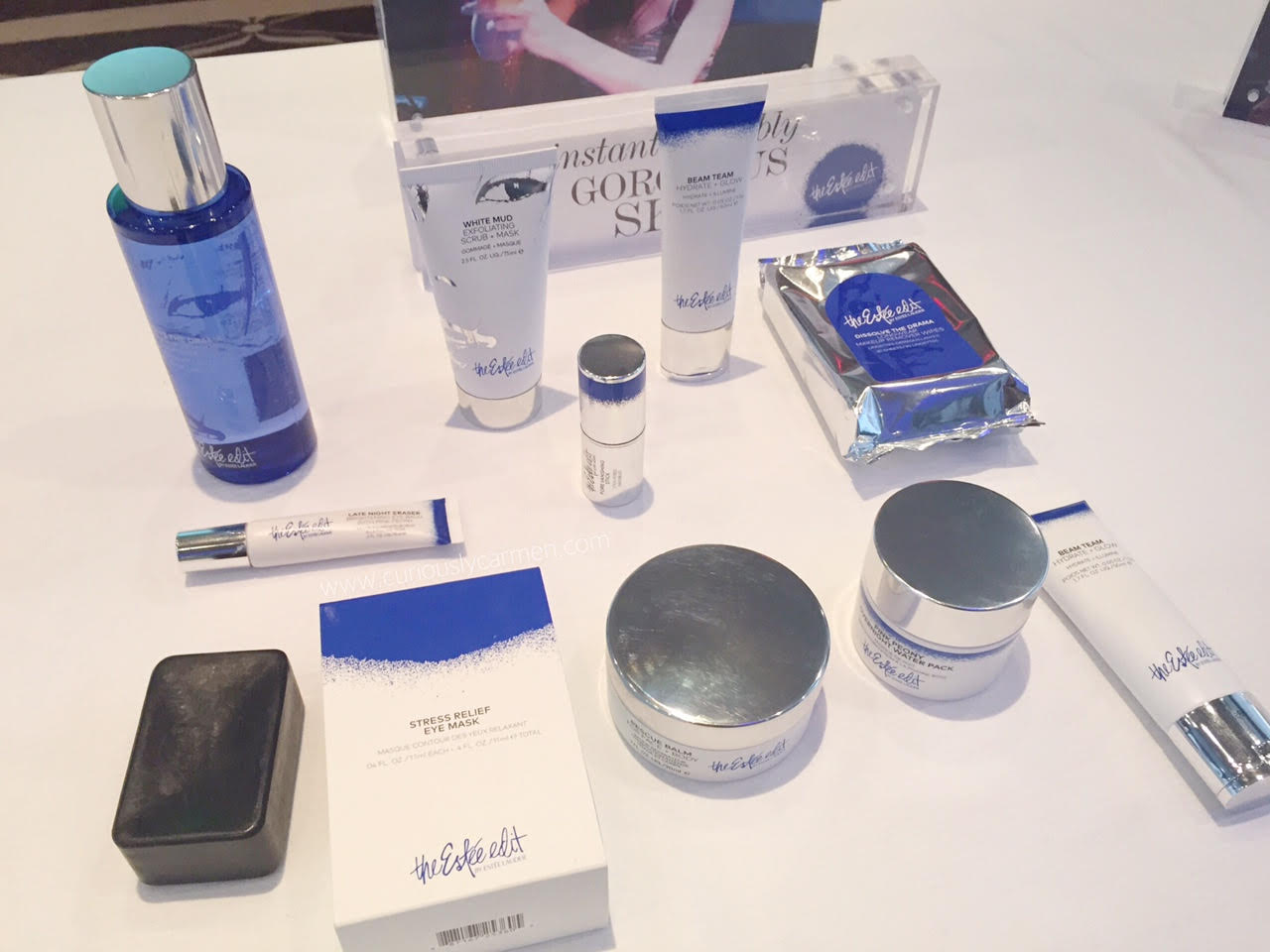 Here are a bunch of skincare products, including the Dissolve the Drama Makeup Remover, White Mud Scrub, Light Night Eraser Eye Balm, Chlorella Algae Cleansing Bar, Pink Peony Overnight Water pack, Rescue Balm, and more! I tested out the Dissolve the Drama makeup wipes and oil, and they were highly effective in removing makeup.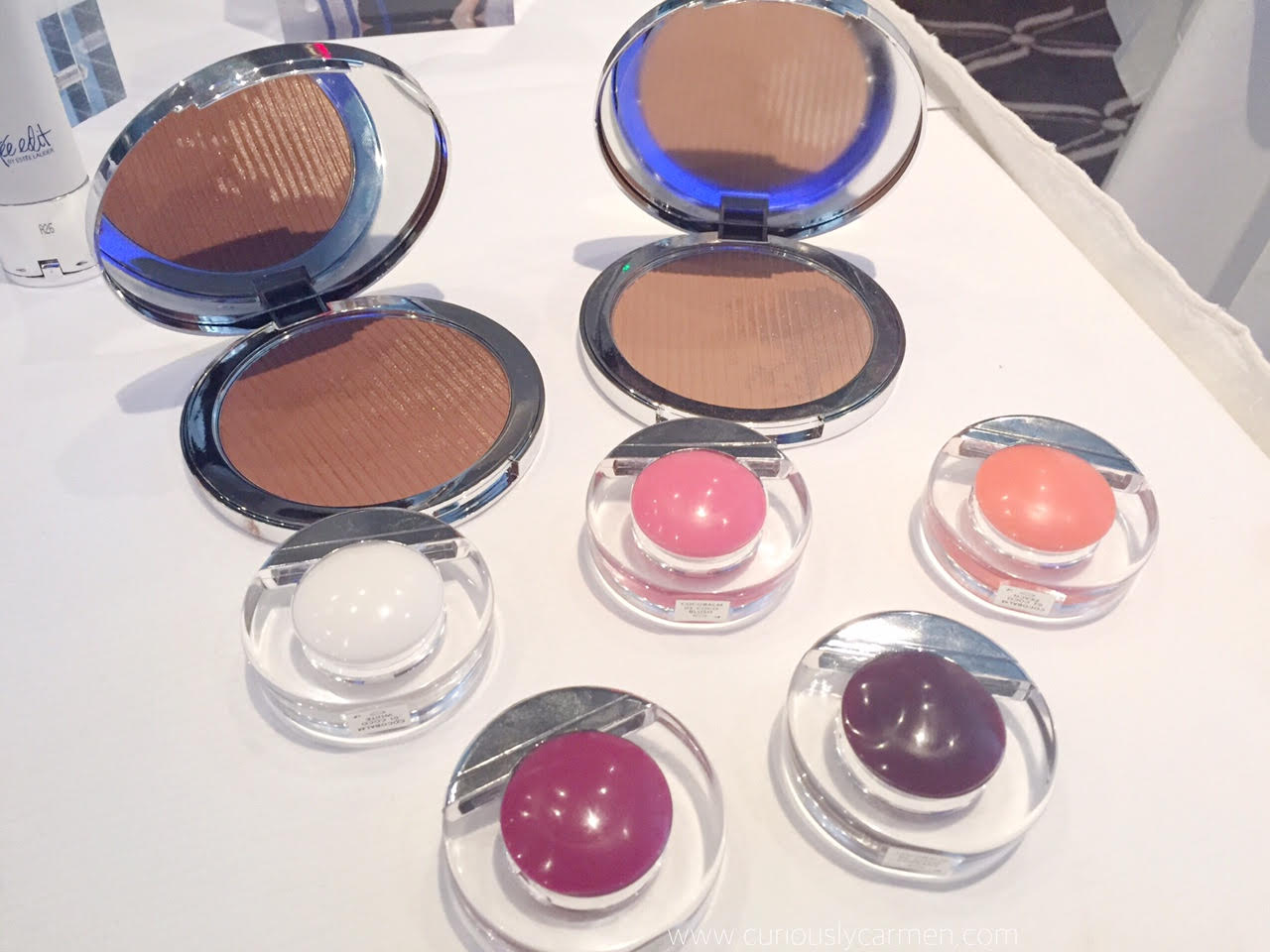 Last but not least, here are the Barest Bronzer products, which feature the same metallic decorative spray as the blush. The Cocobalm is a tinted liquid lip balm made from coconut oil. As such, it also smells really good! I'm not a big fan of the packaging as I can foresee it being difficult to squeeze out the product as you start to run out.
To end the event, I was given a makeover by Meghan, who is a makeup artist for Estée Lauder! I wish I remembered to take a photo of my makeup, but sadly, I forgot to! Boo. Anyways, I had a great time, and expect to see some product reviews up this month! 🙂
What are your favourite products from the Estée Edit?
The Estée Edit is available exclusively at Sephora. (A heads up: their shelf is not located beside the Estee Lauder shelf so you will have to look elsewhere in the store for it.)
Show your Estée Edit looks using #TheEsteeEdit and/or #beautyattitudes!
Thanks for reading,
Carmen
Press event. Opinions are own.