I was recently sent some Weleda products to review! One of them was the Weleda travel size pouch, which came with five of their products. I went away for a weekend, and brought these along with me to try out.
They come in a cloth zip bag, which fit the five mini sized product comfortably, with room to spare!
Now, I will briefly review each product and what I thought of them.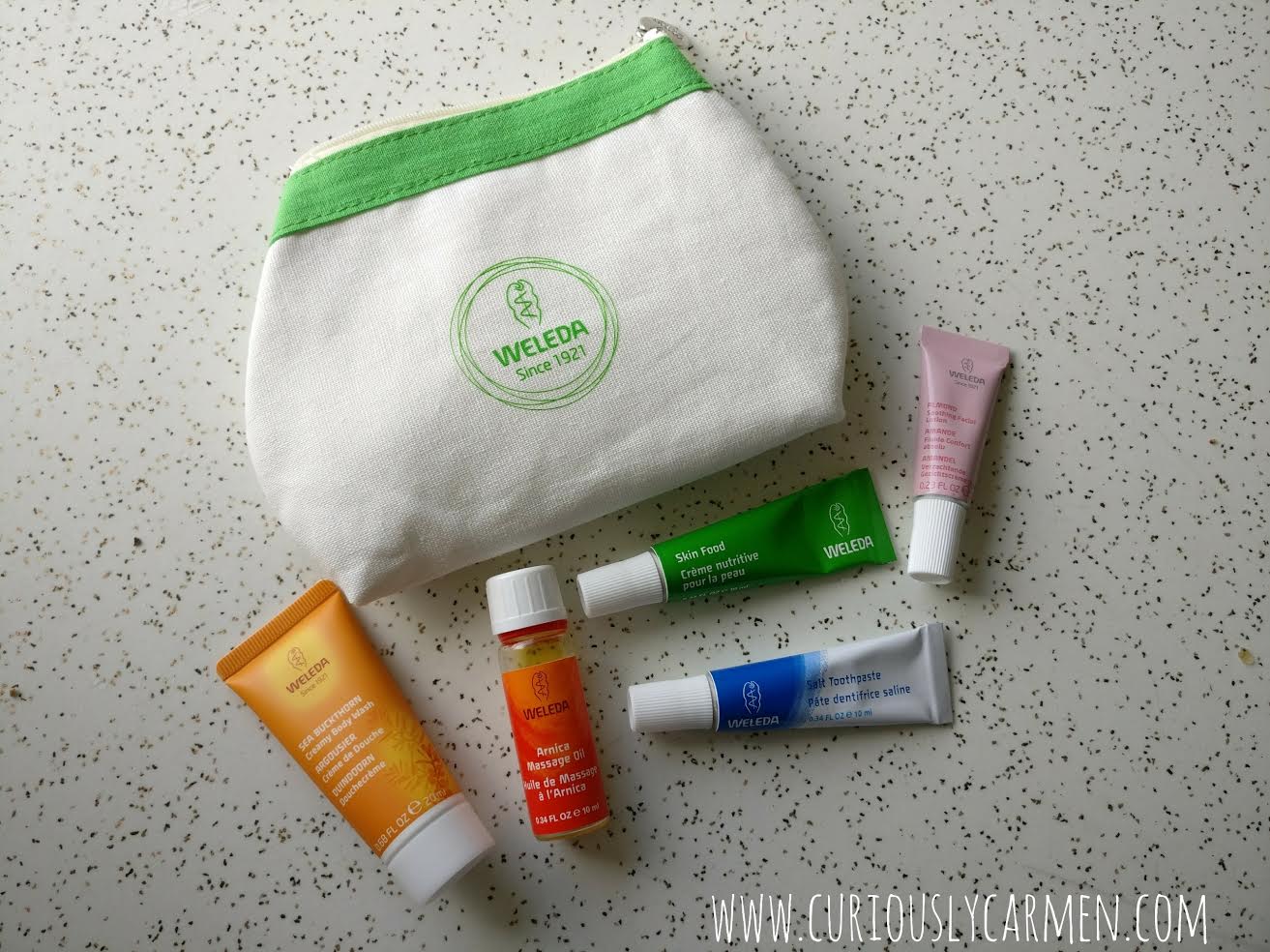 Salt toothpaste: When you squeeze the toothpaste out, it is a brown colour… which I've never seen with toothpaste before. Anyways, I was very curious as to how well it cleans. The taste was something I had to get used to… it tasted like brushing your teeth with salt and a tiny hint of peppermint. However, my teeth did feel clean and fresh afterwards so it the product is effective. After two days, I couldn't get used to the salt taste as a toothpaste, so I ended up using the boyfriend's Crest toothpaste.
Almond soothing facial lotion: Compared to the Weleda Evening Primose lotion I reviewed earlier this month, the almond lotion was lighter and did not have much of a scent. It did a good job in hydrating my skin still though.
Skin food: I wasn't too sure what "skin food" meant, but it is actually just a lotion. I was glad I had this because after I shaved my legs, they were very dry and itchy. The skin food lotion was thick and moisturized my dry legs immediately. Even though it had a thick texture during application, it didn't feel heavy on my legs afterwards. A good thing, because that day was hot and we went for a hike!
Arnica massage oil: I don't use massage oils often… actually, can't even remember the last time I used one! But I didn't really find this to be a massage oil. I would have liked it to be more slick and slippery, but my skin absorbed this instantly.
Sea buckthorn creamy body wash: Last but not least, I got to try another one of Weleda's body washes! The sea buckthorn wash cleaned well, and I felt nice and refreshed afterwards.
Overall, I enjoyed some products more than others. My favourite in this travel pouch would be the skin food because of how well it moisturized, and lightweight it felt after. My least favourite was the massage oil because it did nothing to my skin or enhance my massage.
The pouch also comes with a coupon for one full sized product of your choice!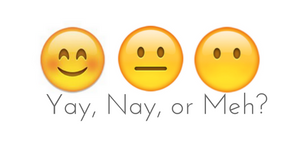 Yay!