Earlier this year, the boyfriend went to White Spot for brunch with some friends. Afterwards, he couldn't stop talking about how delicious it was so he took me a few months later. We normally don't go out for brunch so it was a nice treat.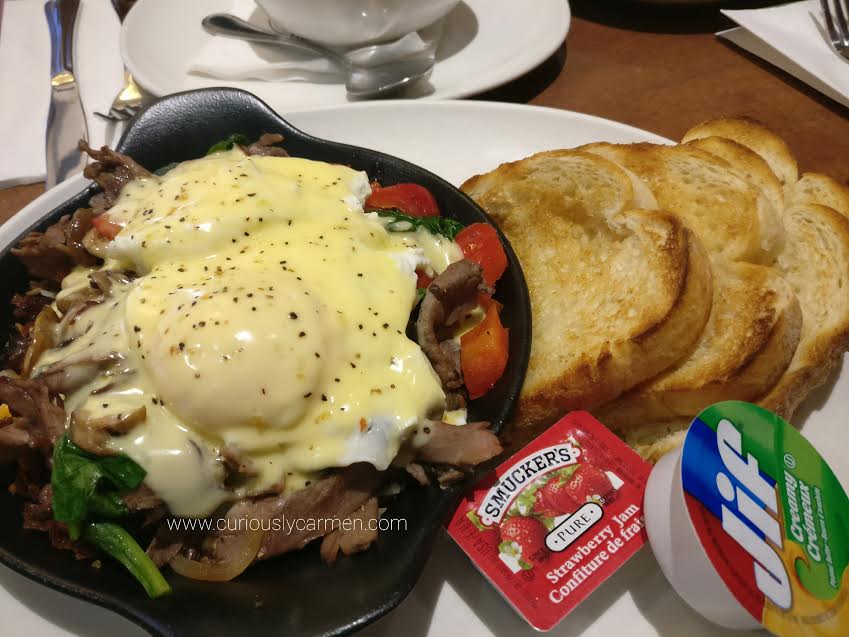 Cheesesteak hash, (price not listed on website): This was what the boyfriend ordered the first time, so I wanted to try it for myself. He was definitely not wrong because it was delicious. The cheesesteak hash came in a hot skillet with smashbrown potatoes cheese, beef, spinach, red peppers topped with two poached eggs and hollandaise.
It was a really rich and filling meal and I couldn't finish the side toast!
Oh right, if you order this, keep in mind that the smashbrown potatoes offer free refills. I was too full to partake in this offer, but definitely do it if your stomach has the room. The potatoes are really crispy and seasoned well.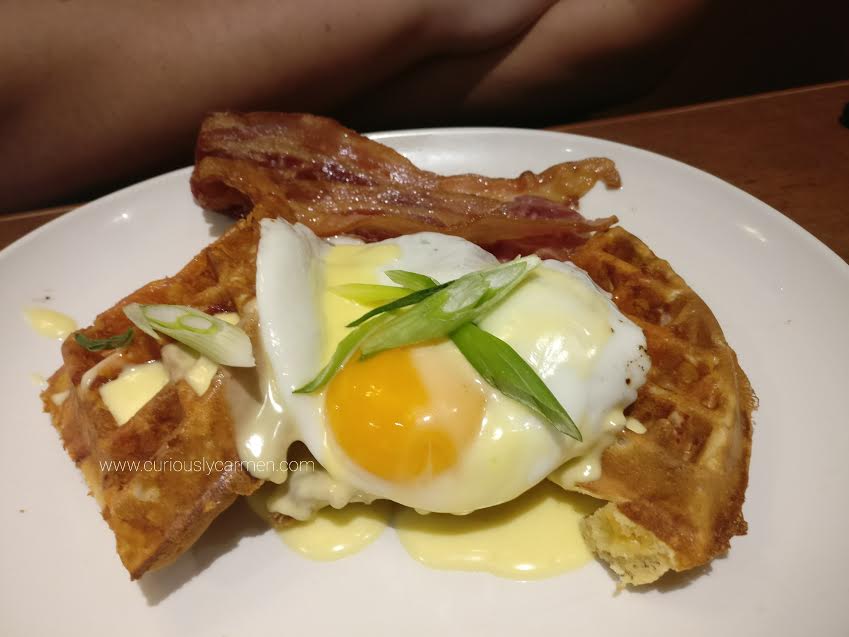 Buttermilk chicken and waffles, (price not listed on website): Since he tried the cheesesteak hash the first visit, the boyfriend decided to try something different. However, this dish was pretty disappointing.
There was a tiny portion of fried chicken hidden under the egg, which was also kind of bland. Everything else was alright but the dish didn't seem worth it due to how small and flavourless the chicken was. Good thing the cheesesteak hash was huge, he ended up helping me eat it so he was still satisfied at the end.
We came back here a second time for brunch with friends and enjoyed it (didn't order the buttermilk chicken and waffles again though). It's a good choice if you're feeling like having a hearty brunch on the weekends. I wouldn't mind coming back if we ever craved brunch food!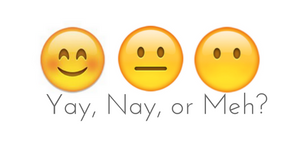 Yay!