Glowbal was a last minute decision for my birthday lunch with my parents! I picked Glowbal because it was one of the only places that still had a reservation spot available (whether that's good or bad, IDK) and also because they had good lunch deals.
In addition, my parents don't go to these types of restaurants often so I thought it'd be nice to go somewhere different for a change.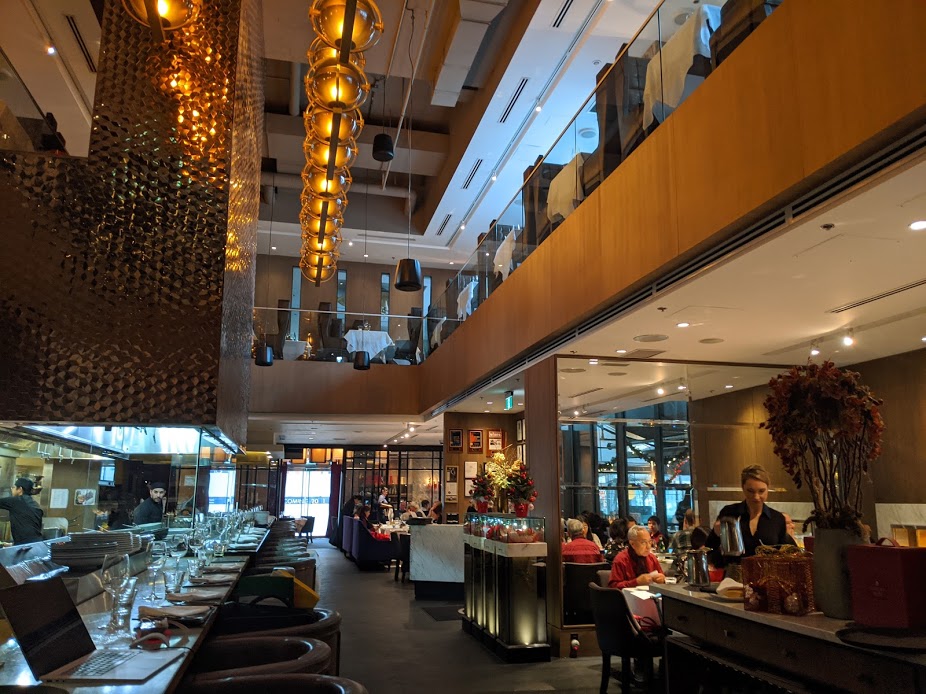 This was actually my first time at Glowbal, but I've been to other Glowbal Group restaurants such as Coast and Trattoria so I kind of had an idea of what to expect. Glowbal is located in the heart of downtown inside the Telus Garden building.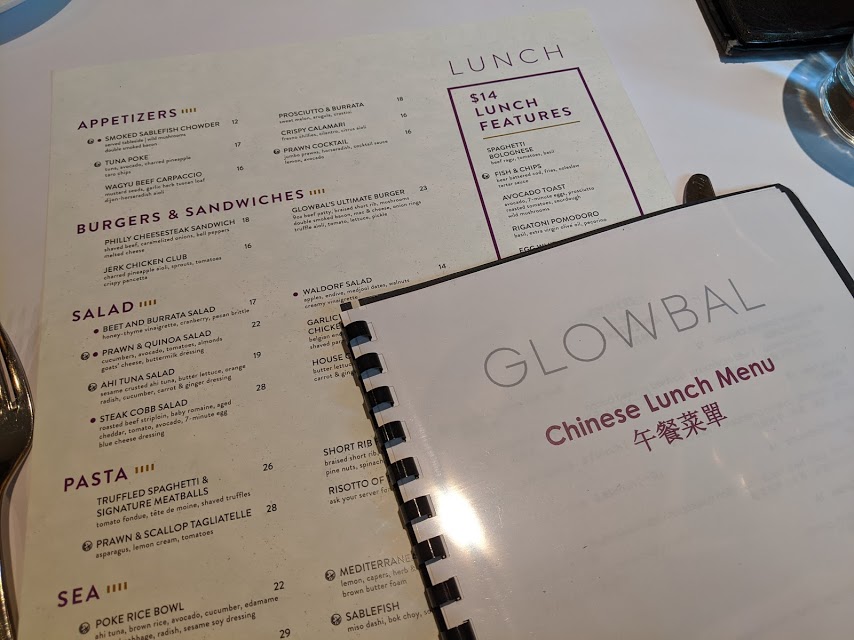 Another great bonus at Glowbal was that they offered a translated Chinese menu! You rarely see that at Western restaurants. This made it a lot easier for my parents to decide what they want.
Through the Chinese menu, we found out that one of their pasta dishes was actually a tomato sauce base which the regular English menu didn't say (we confirmed with our server).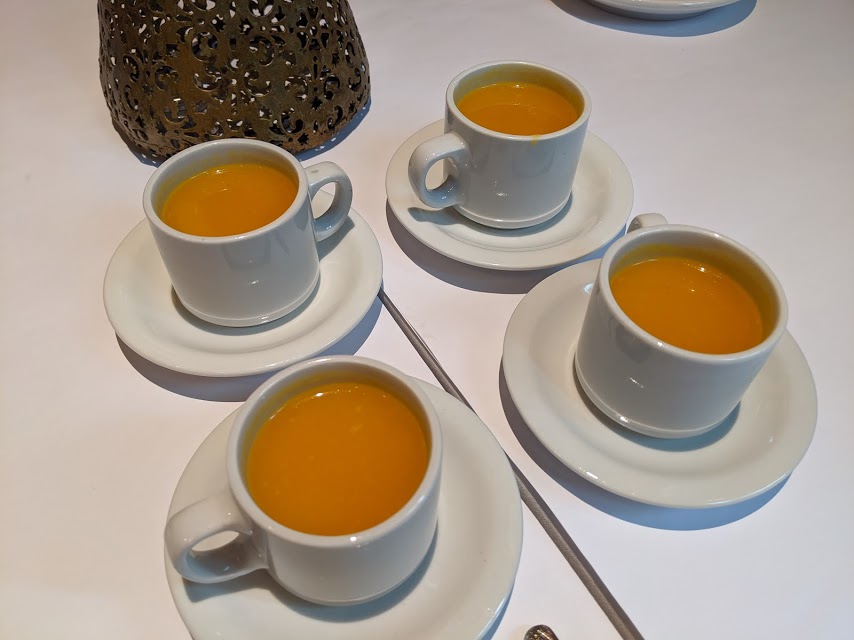 Complimentary soup: We each received a small cup of vegan, sweet potato and ginger soup to start. The texture was quite light but also a bit pureed, as if the chef couldn't decide if they wanted a thick puree or light soup. It was gingery and warming.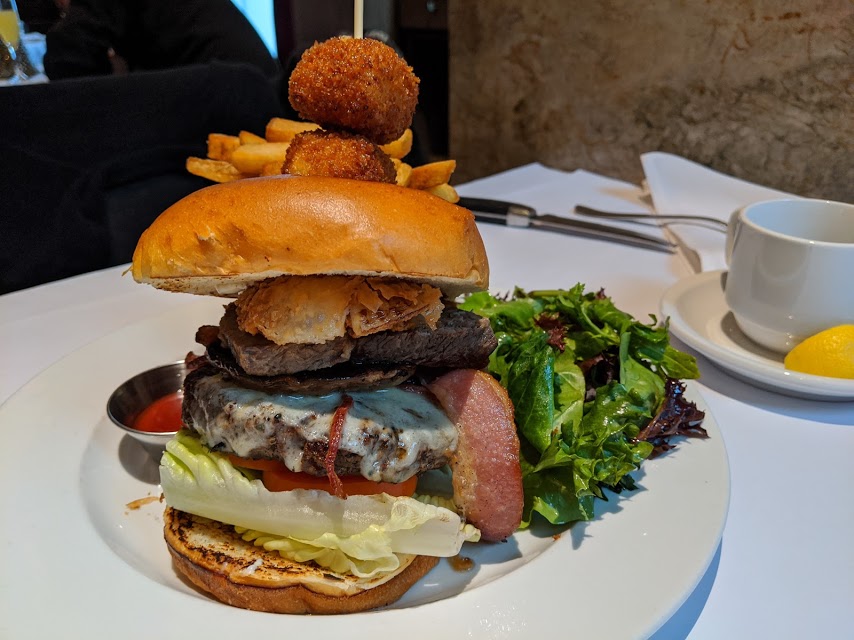 Glowbal's Ultimate Burger: I thought my dad would want one of the lunch deals, but he was in a #treatyoself mode and went all out with the ultimate burger. Ultimate burger it was, indeed. It came with a burger patty, short rib, bacon, mushrooms, deep fried mac and cheese, onion rings, and the usual vegetable toppings.
The burger was monstrous and overwhelming. Unfortunately, it was also disappointing because this was a case of quantity over quality. The burger patty was really dry and overly salty, which ruined the rest of the burger for him. For a $22 burger, you'd hope the main part of the burger was cooked right!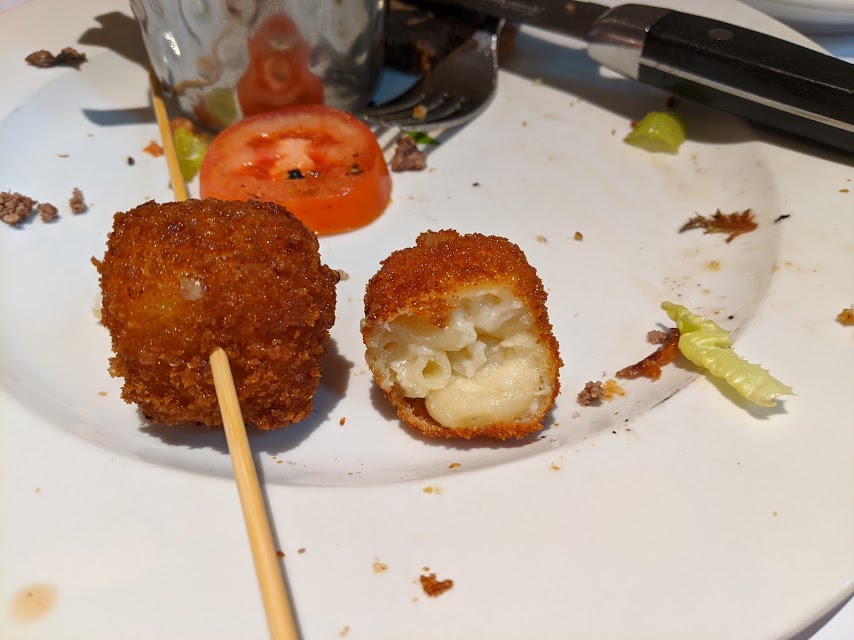 With that said, he did end up eating the rest of the things and was really stuffed after. I also had a couple bites and agreed that the patty was too dry and salty. The deep fried mac and cheese balls were delicious though.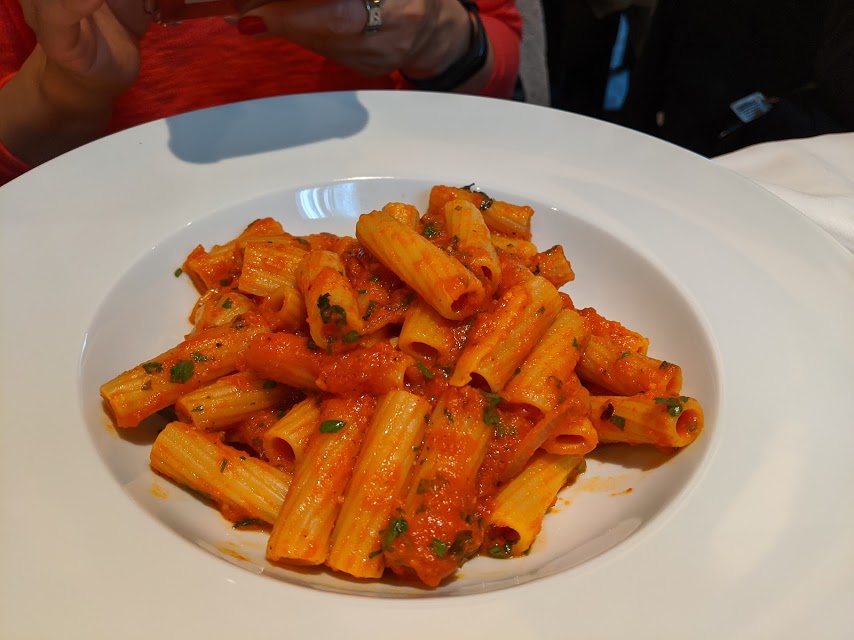 Rigatoni pomodoro: As mentioned above, the English menu did not say this was a tomato base sauce yet the Chinese menu did. After confirming with the server, my mom decided to order this pasta which was part of their $14 lunch feature.
Although it was meatless, this dish was quite delicious. The rigatoni was cooked al dente and the sauce was very flavourful.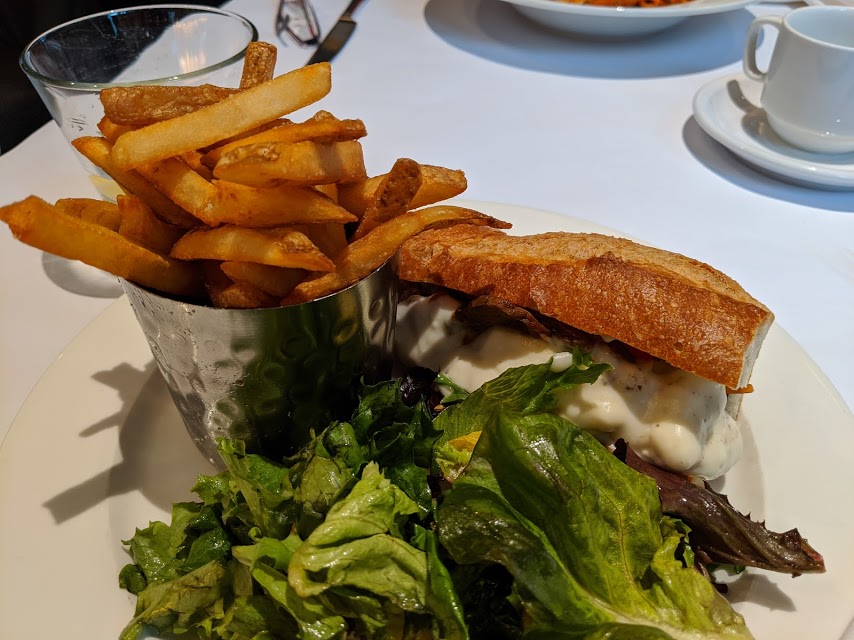 Philly cheesesteak sandwich: For myself, I picked the Philly cheesesteak sandwich! I found it to be underwhelming.
There could have been more sliced beef inside, and the beef wasn't as tender or moist as I would have hoped. But the fiance enjoyed it and asked if I wanted to trade since he liked it a lot. That was fine with me!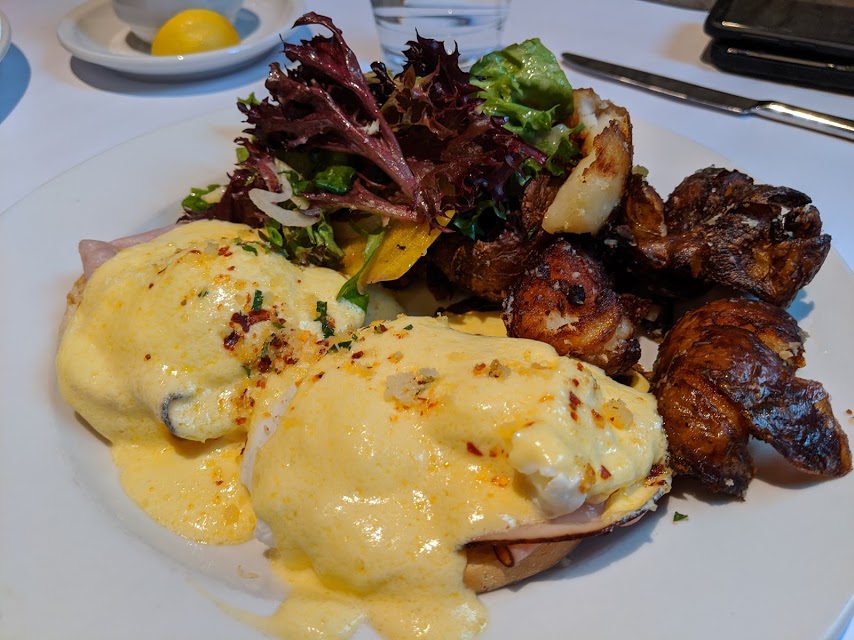 Original benny: The fiance ordered the $12 benny special before trading dishes with me. The original benny came with Canadian back bacon and the usual hollandaise sauce and potatoes.
The benny was decent, no complaints about it! For $12 considering Glowbal's pricing and atmosphere, it was a good deal although not the most amazing benny we've had.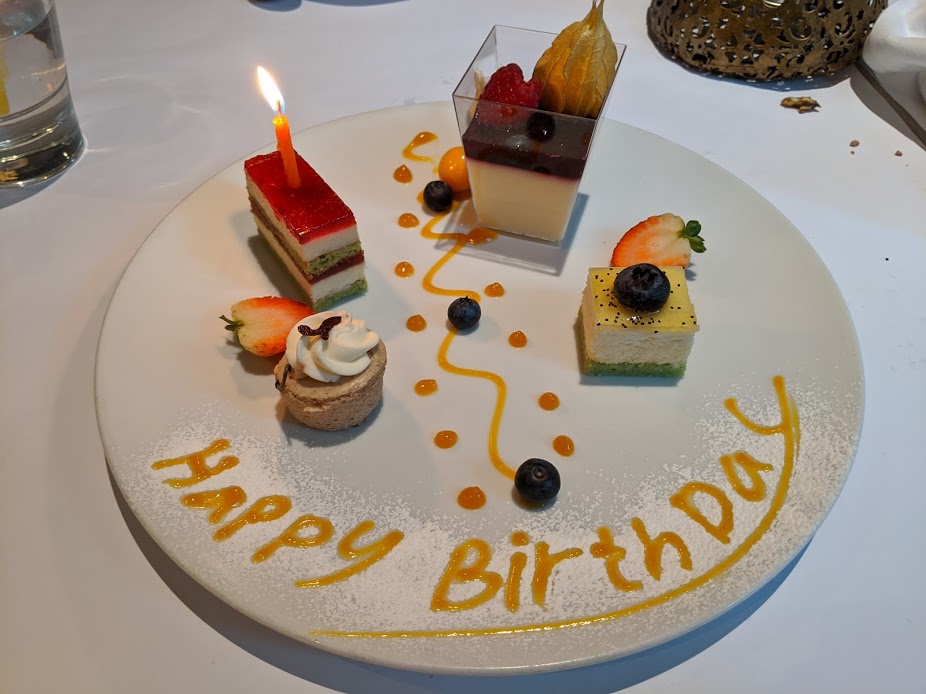 We ended off with a complimentary birthday dessert plate, which was delicious! I don't recall the desserts anymore (sorry, I should have written this review earlier or wrote it down somewhere) but they were great. It made up for my lacklustre Philly sandwich.
All in all, the food was not overwhelmingly delicious, but not the worst either which seems to be the case for other reviewers too. It was nice to go somewhere different and fancier with my parents. Service was great and attentive, and the birthday dessert was a nice bonus.
If you're wanting to go somewhere more upscale without breaking the bank, I'd recommend coming here for the $14 lunch special or $12 benny (pricing as of Jan 2020) but don't be expecting an amazingly delicious brunch – just an average one with nice atmosphere.