Ahhh, vegetarian/vegan food. How are we have come, how much our relationship as improved. Heirloom Vegetarian Restaurant is one of the most popular vegetarian/vegan eateries in Vancouver, so I knew I had to come in and try their vegan food.
It was my Vegan Buddy's birthday in October, so we decided to come here for a birthday brunch! Yes, this post is super late… I actually forgot about writing it until I was deleting stuff off my phone (Curse you, iPhone storage) and found these pictures.
Tbh, the food wasn't that good and left lots to be desired- that's why I forgot about blogging because it was so meh.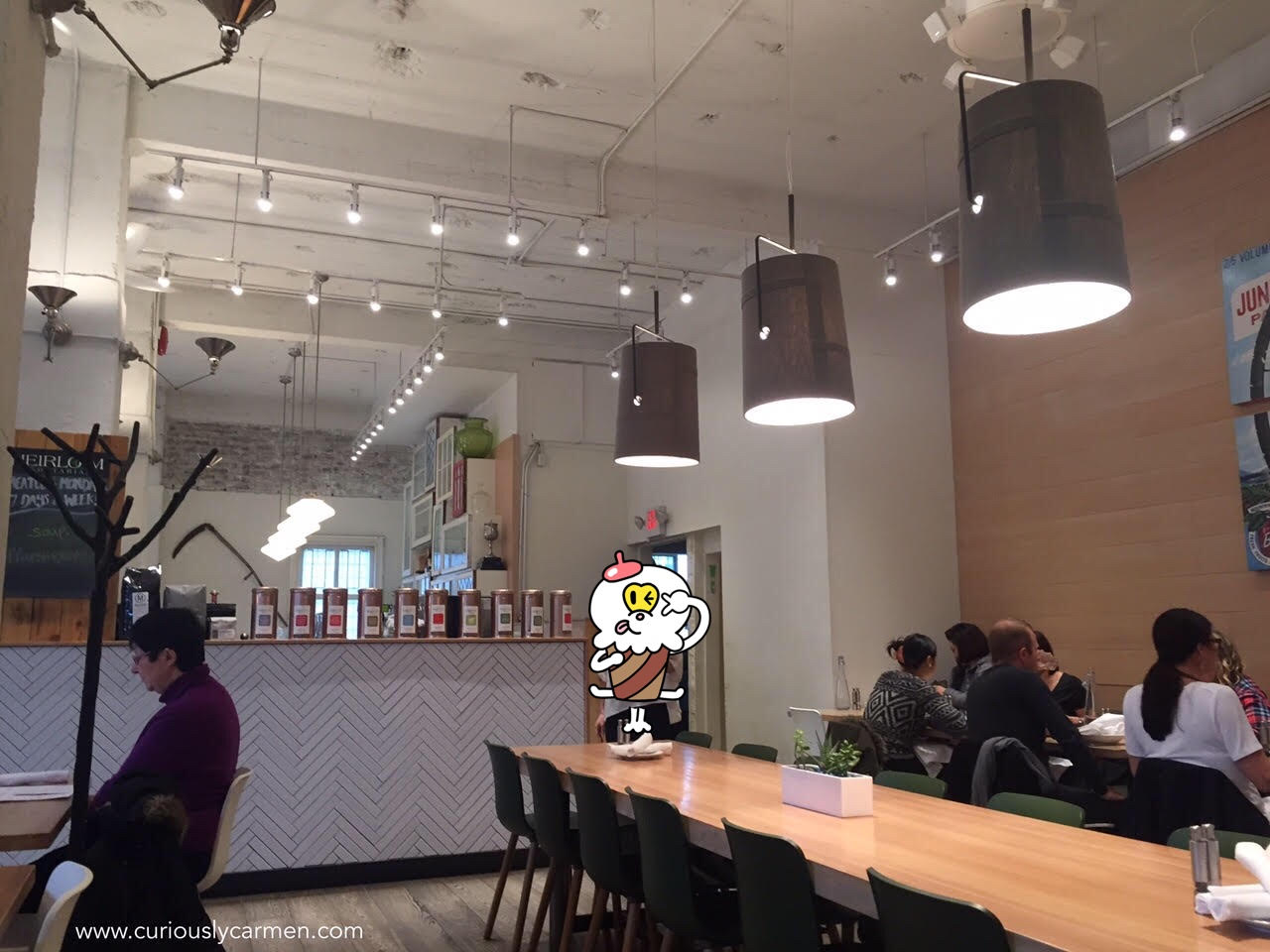 Heirloom Vegetarian Restaurant is located on the west side of Vancouver. There's West Vancouver, the west side, and the west end… Heirloom is on the west side, just off South Granville. It's located in a busy area, but luckily we found free parking right outside the restaurant.
If there's one thing to give props to, it's the decor. The restaurant is very clean, comfortable and spacious, with high ceilings.
This place is heaven to the stereotypical rich, healthy, yoga-doing, organic-only, Vancouver girl. This is a restaurant I imagine Lululemon lovers flock to. Since I am not rich, only semi-healthy, and don't do yoga on a daily basis, I did not fit their clientele.  If you are not dainty and soft spoken, you probably won't fit in here (like moi).
Perhaps the servers could tell I was a fraud that didn't meet the clientele criteria, but service was pretty cold and slow that day.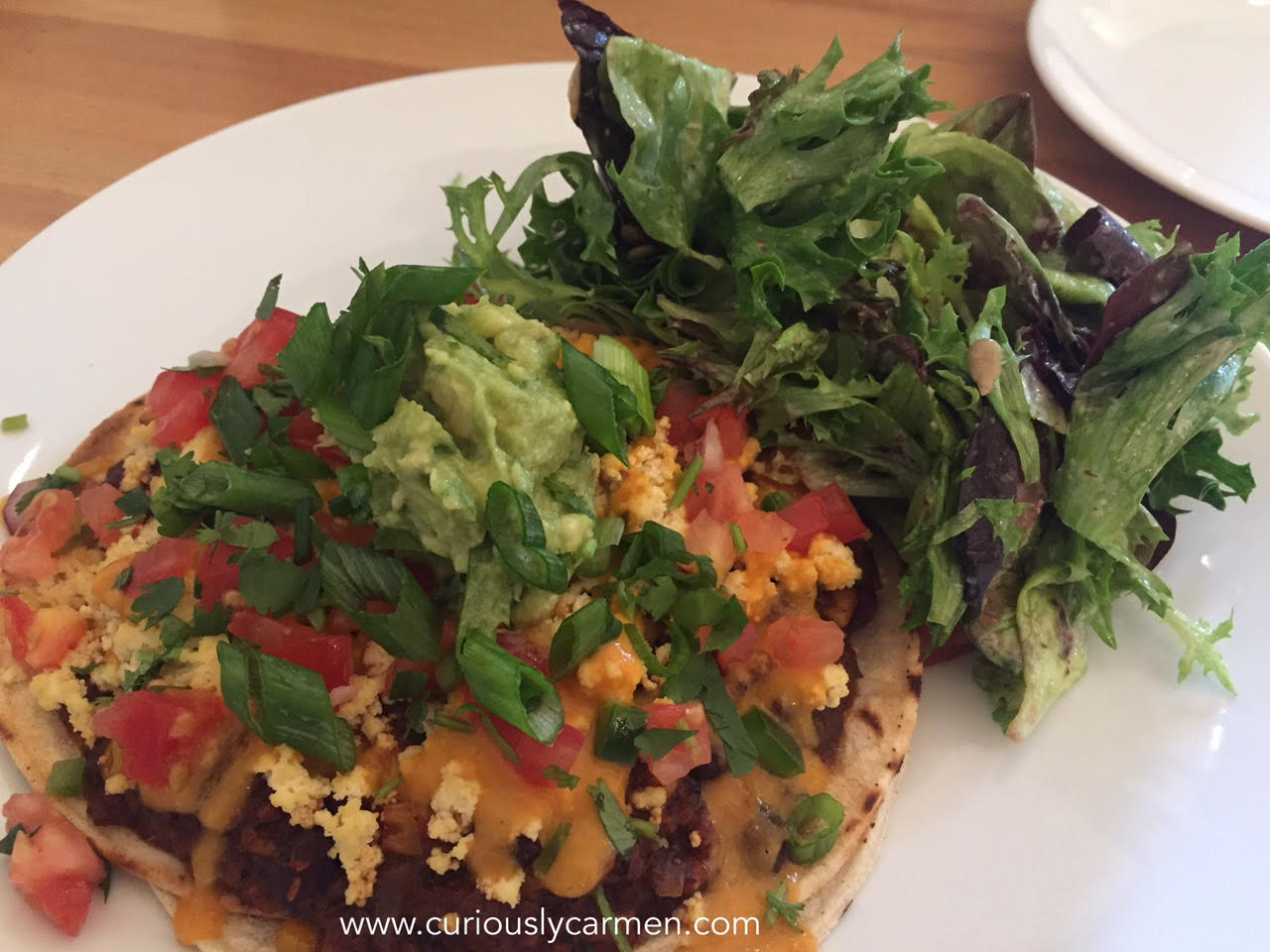 Tofu Rancheros, $19.95: Since I can't have dairy, we tried the vegan menu only. The tofu rancheros was a tofu scramble, with spicy chilli, served on grilled corn tortillas, topped with guacamole, pico de gallo, ranchero sauce, fresh cilantro and green onion.
We thought this was pretty decent, but definitely overpriced. The tomatoes and green onions tasted fresh on the tofu scramble, but the greens for the house salad weren't that fresh.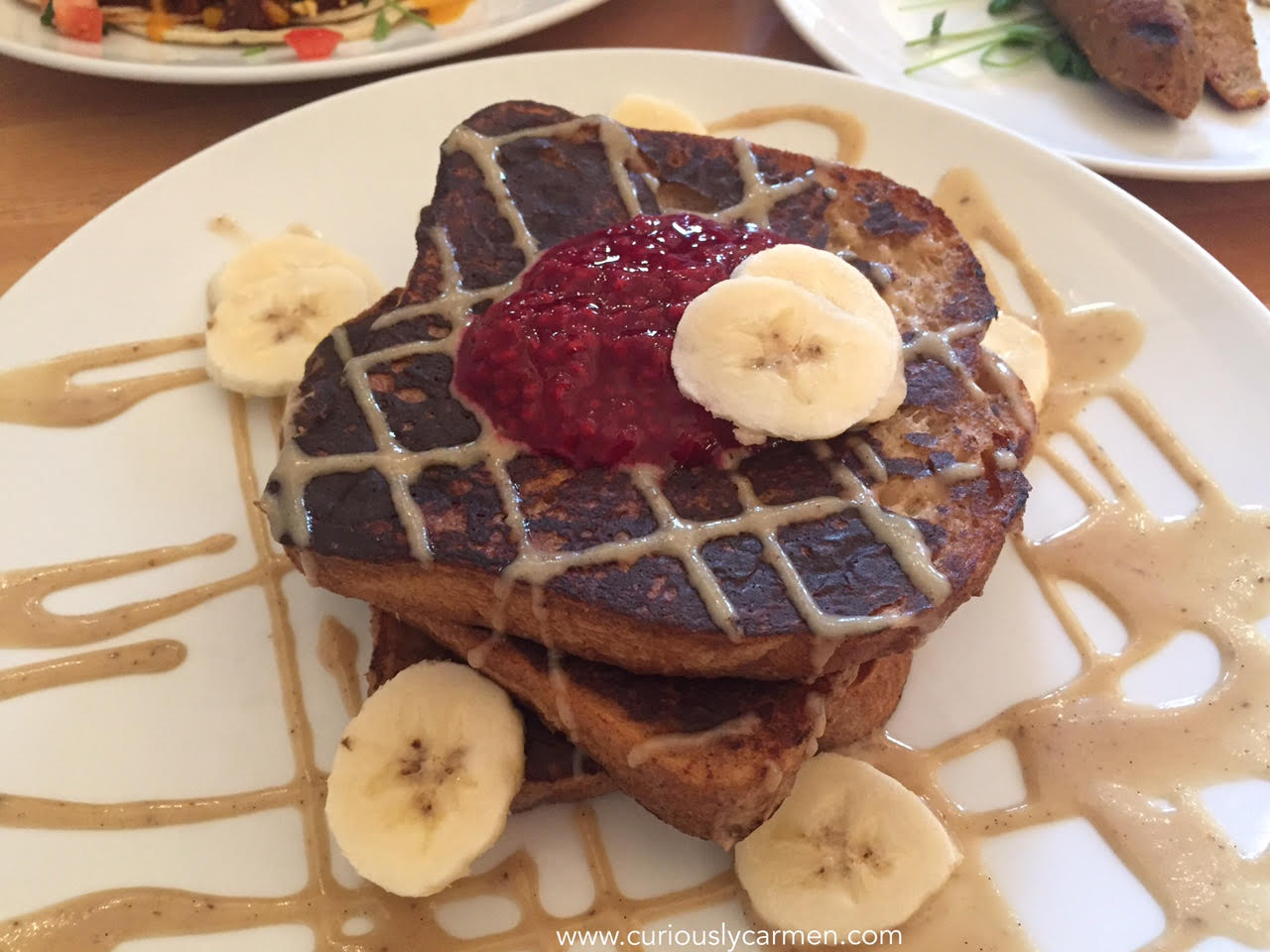 Banana French Toast, $16.95: This sounded good on the menu, but it was really disappointing. The french toast was made with an almond milk and banana infused batter. It was very bland and we could only taste burnt toast that had a soft and moist texture.
We found ourselves trying to salvage this dish by dipping it in the cashew cream drizzle, but there wasn't enough drizzle to drown out the bland and burnt taste. In addition, the bananas were cut VERY thinly.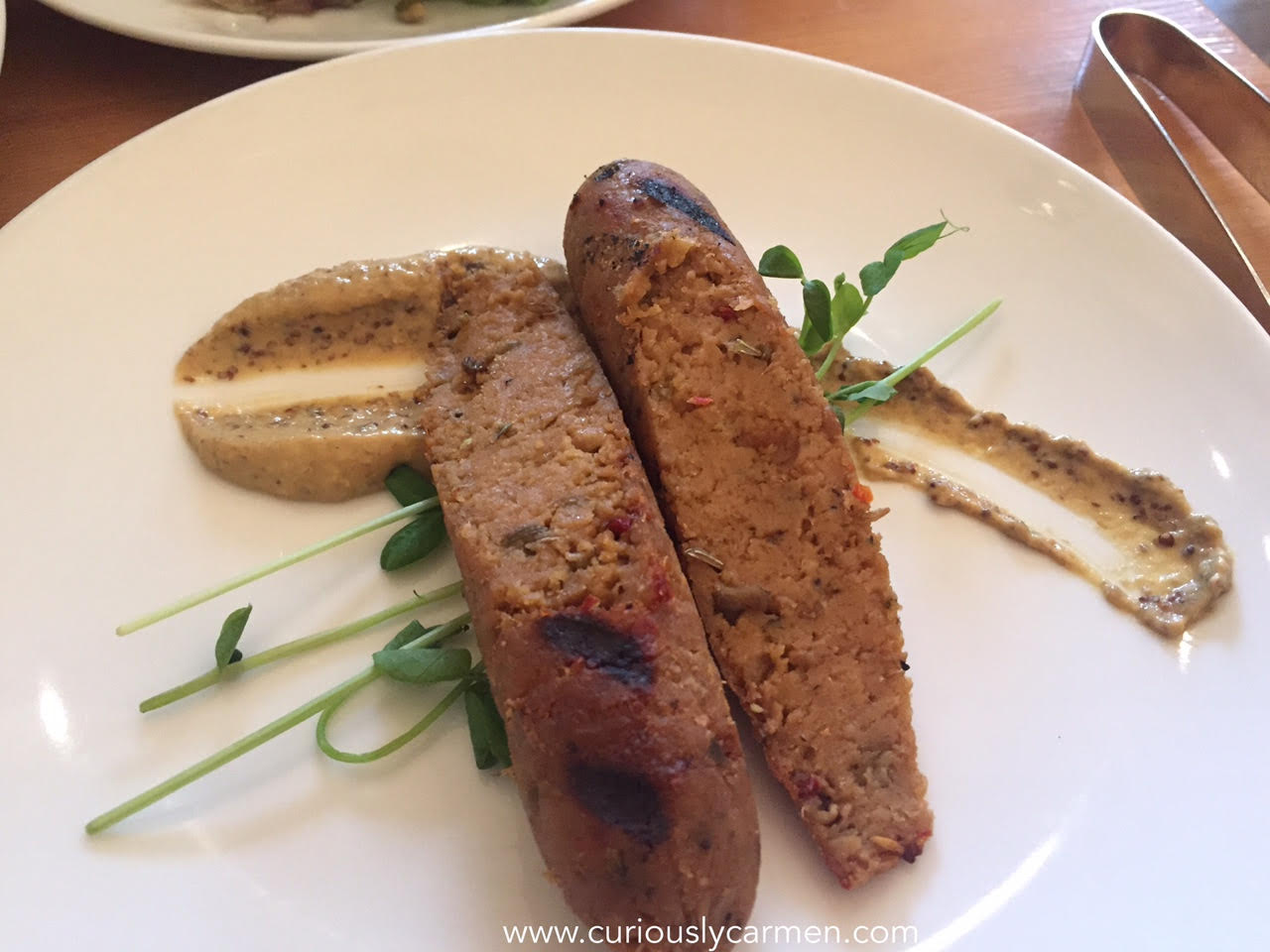 Field Roast Sausage, $5.00: Vegan Buddy and I were both curious as to what the sausage would taste like, so we ordered this as a side. It was decent and resembled the texture of sausage, although it wasn't as juicy.
Overall, we thought Heirloom was just 'meh' and thinking back, it was definitely overpriced. Perhaps their vegetarian menu would have tasted better, but we were there specifically to try the vegan menu since I can't have dairy. Actually, I have full confidence their vegetarian menu would be better because cheese.
Their vegan food is probably meant for full vegans who have acquired the taste of vegan eating. Not those who like to eat vegan food sometimes like us. And definitely not for people who enjoy eating meat and dairy!
The overall atmosphere did not feel welcoming or friendly. Coupled with mediocre vegan food and high prices, I don't think I would come back here. I'll stick to my other vegan places like Virtuous Pie or Vegan Pizza House instead.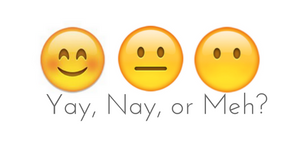 Nay.