Another day, another IHOP location! After not having IHOP for 5+ years, the fiance and I went twice in a month. In case you missed it, I wrote a review recently on IHOP Broadway. This time, we went to the IHOP in Richmond since we were running some errands there.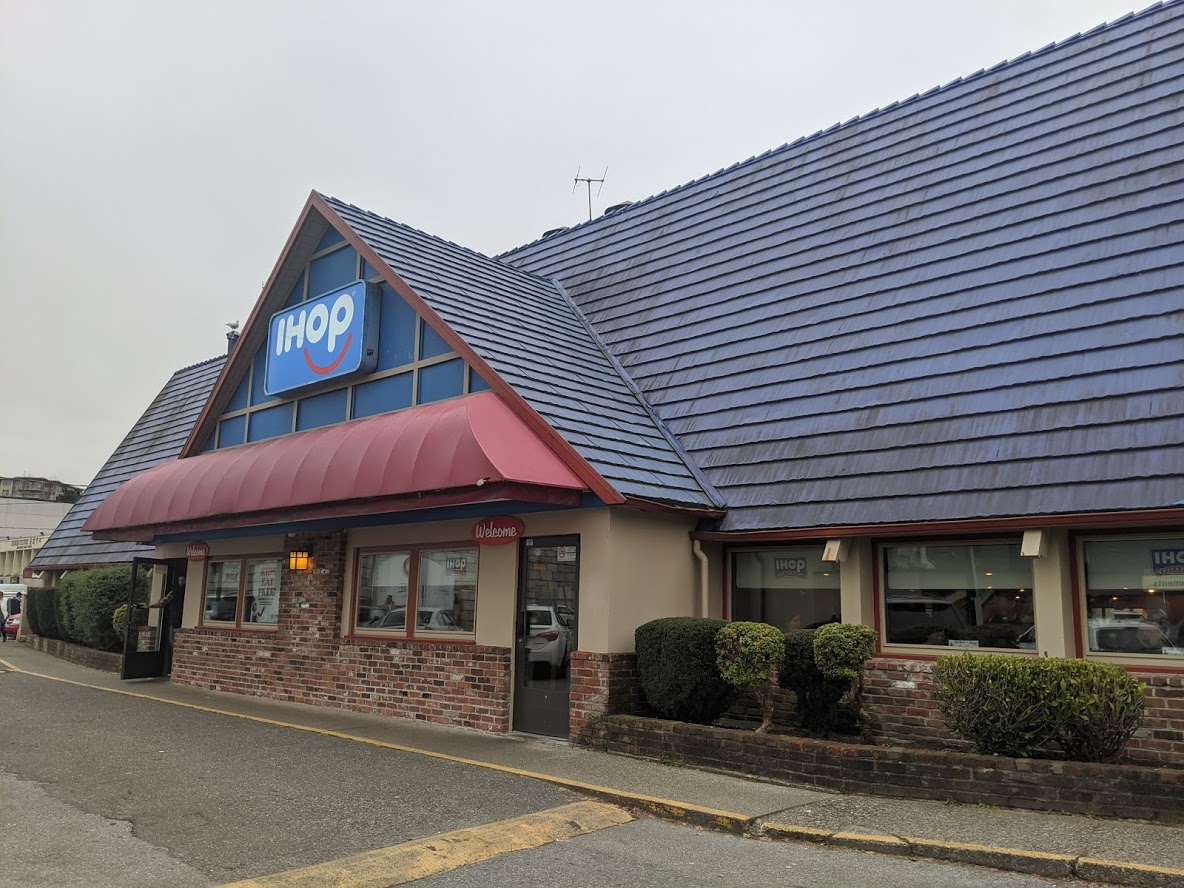 Sadly with most IHOPs, they are quite old. No one wants to build a new or renovate an IHOP these days which is sad to me. The age was quite evident with the Richmond location. This location was quite dingy, small and run down. It had high, pointy ceilings but somehow still managed to feel cramped in here.
We were not expecting the restaurant to be so packed. From the outside, it looks tired, old and quiet… but it was actually bustling inside.
The waiting area was awkward because it directly faced the kitchen (which was tiny and probably the size of my own kitchen). Because there were so many people in line, waiting customers blocked the way of waitresses trying to get food to the tables.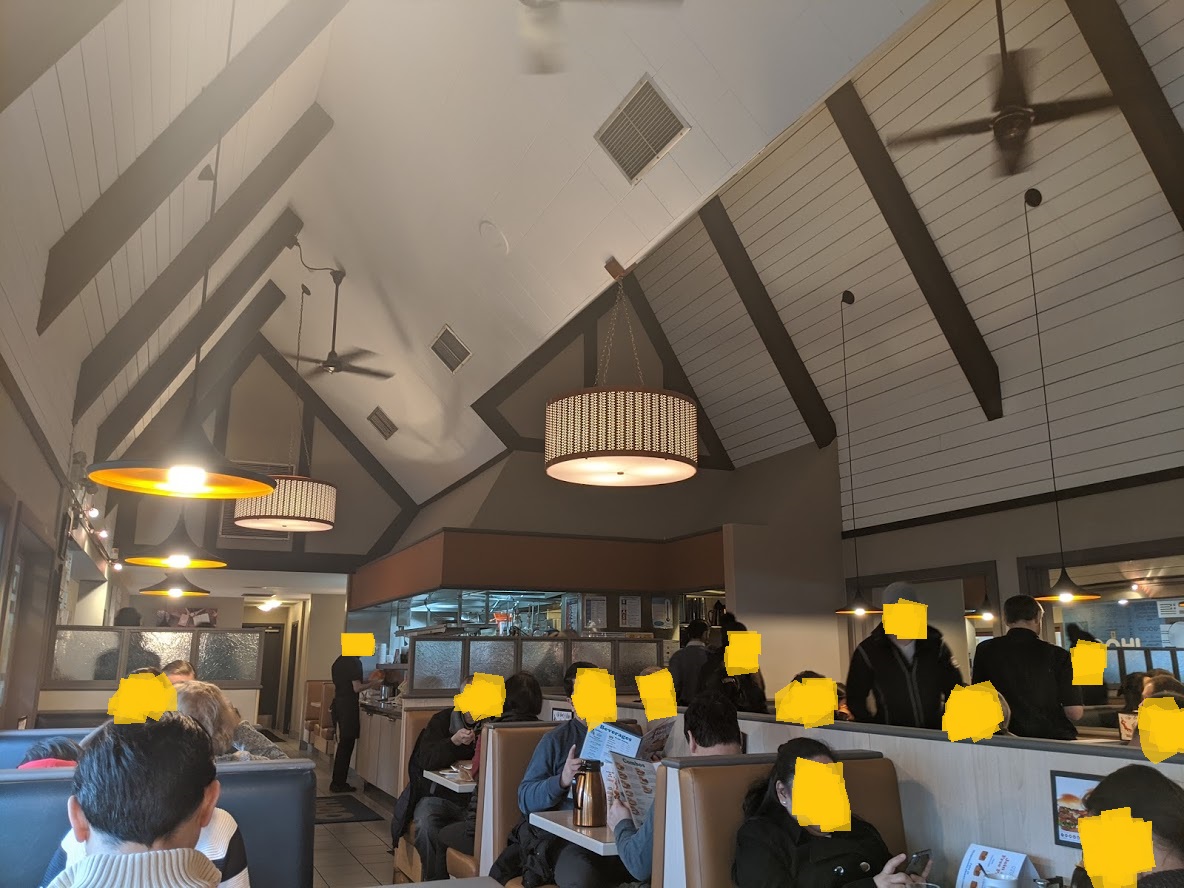 After waiting about 20 minutes, we sat down and ordered. Since we saw how tiny the kitchen was compared to how busy it was, I braced myself for a long wait but was pleasantly surprised when it came at a reasonable time.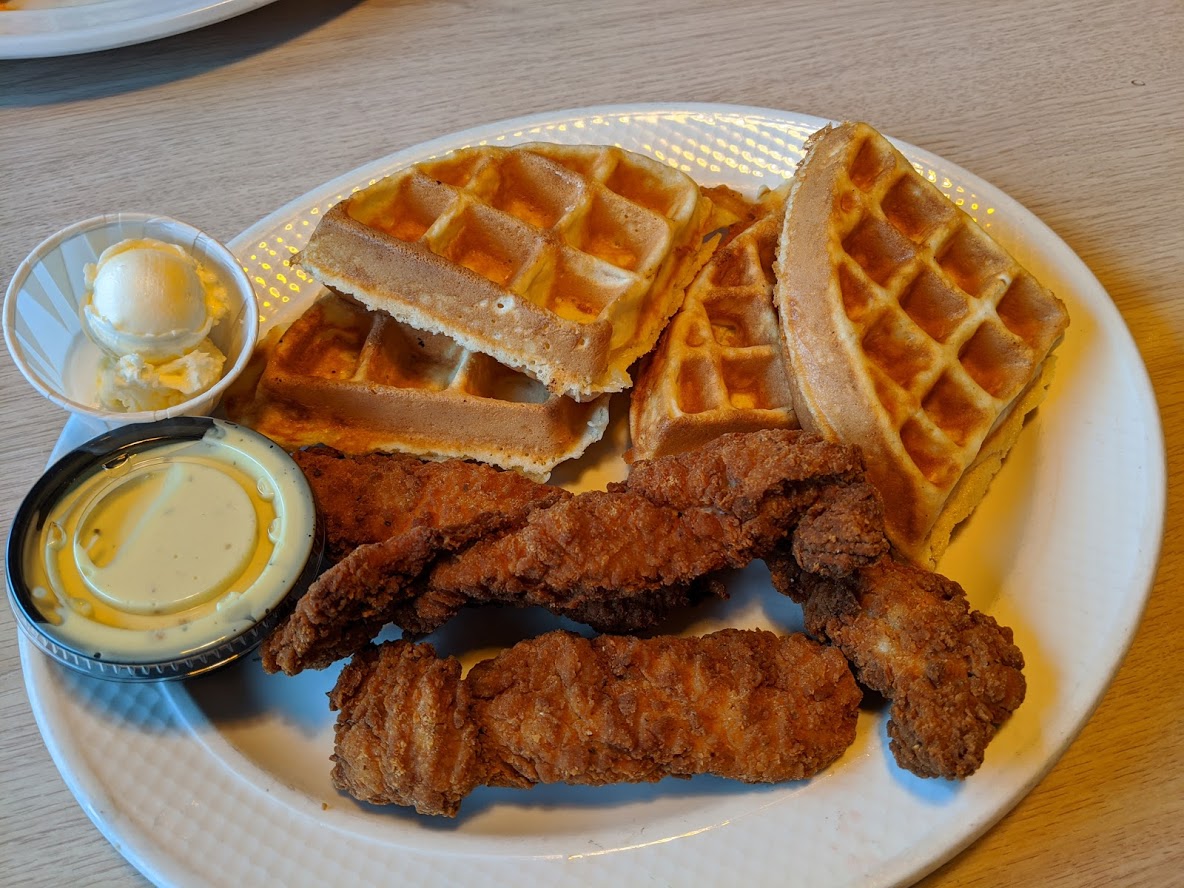 Chicken strips and waffles: Folks, I really wanted to try something new for the sake of my blog. No one wants to read chicken strips reviews all the time. But I really love their chicken strips so y'all will just have to read about them again!
The chicken strips here were smaller and skinnier, which was a bit disappointing. You can also see the last chicken strip at the bottom was smaller than the rest. In addition, the outside was a bit over fried, as you can tell with the darker color.
Despite all this, I was relieved that the inside was piping hot and juicy. I definitely preferred the Broadway location chicken strips more since they were bigger and not over fried.
The waffles were delicious and I have no complaints about them!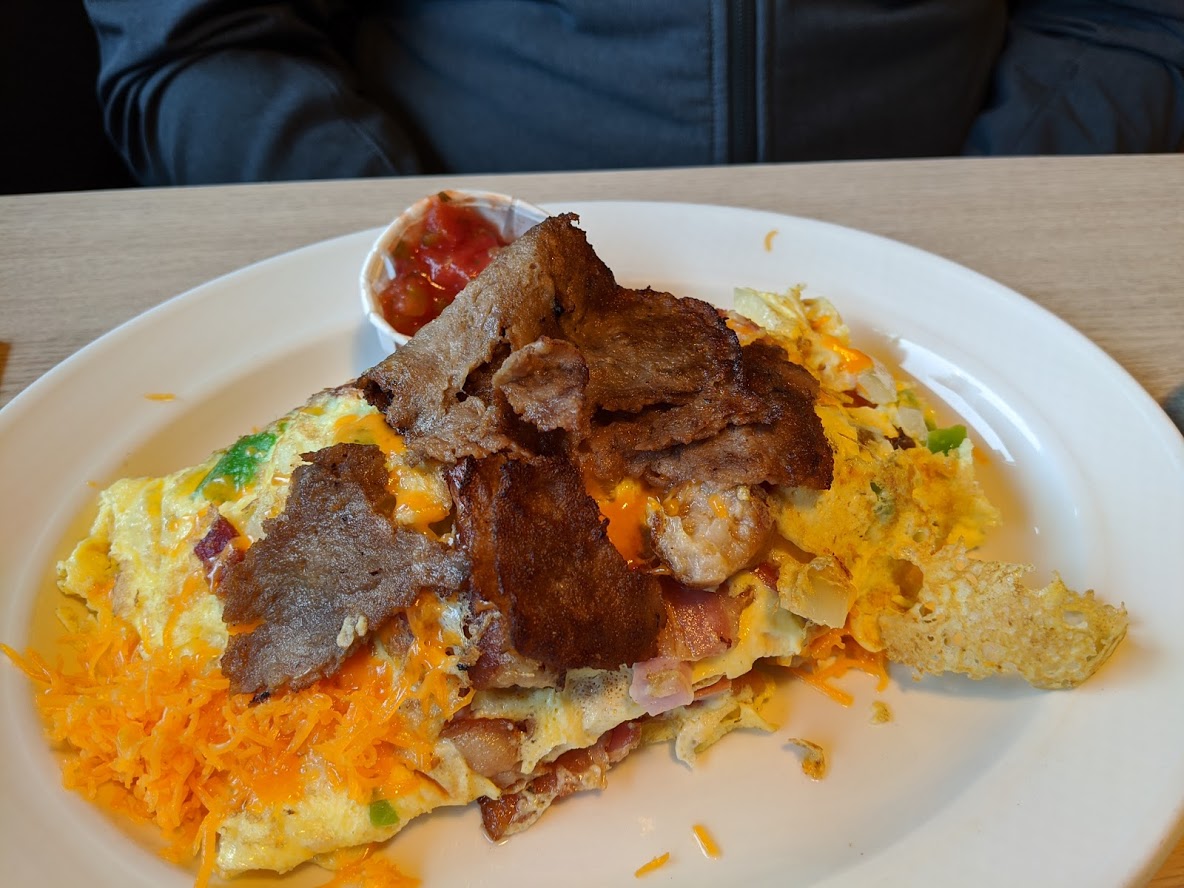 Colorado omlette: I'm glad that the fiance ordered something different from our previous visit so I have something new to write about!
The Colorado omlette would be perfect for meat lovers. Bursting with ingredients, this omlette came with bacon, sausage, beef, and ham. It was a very filling, calorie dense and hearty omlette.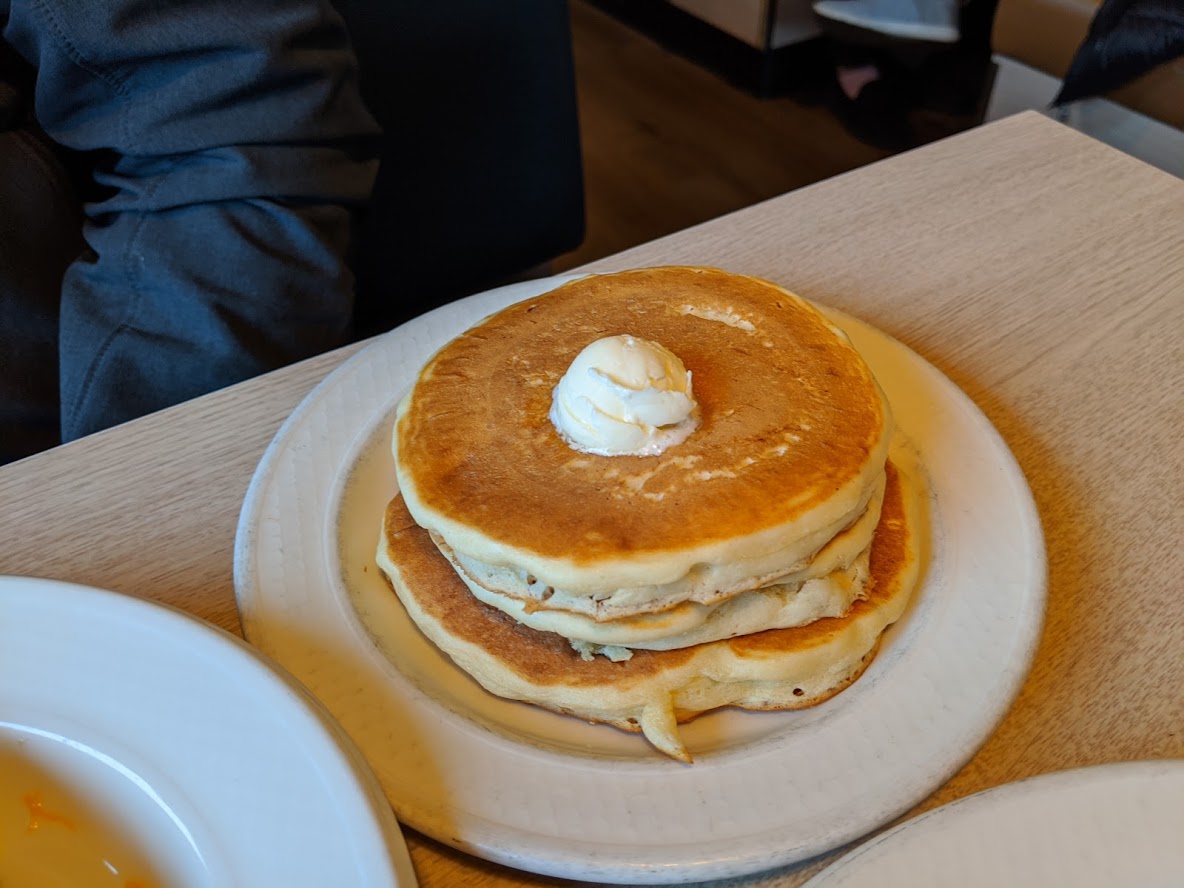 As if that wasn't enough to fill you up, the omlette came with a side of pancakes as well! Were we in the states? Because the omlette sure felt like American portions.
Although we left full and satisfied, we wouldn't come back to this location due to the atmosphere. It was dingy and cramped. Service was also hard to waive down. They didn't have assigned waiters/waitresses for each section so it was just a free for all. One of them forgot to refill our water too.
I do want to give a shout out to the one hostess/waitress who was really nice though! Her hardwork did not go unnoticed.