Today's post is a bit special and different, because it features Scandinavian brunch! I'm not sure if we ever had Scandinavian food, and we don't go for brunch often because there's not much I can eat with my digestive problems.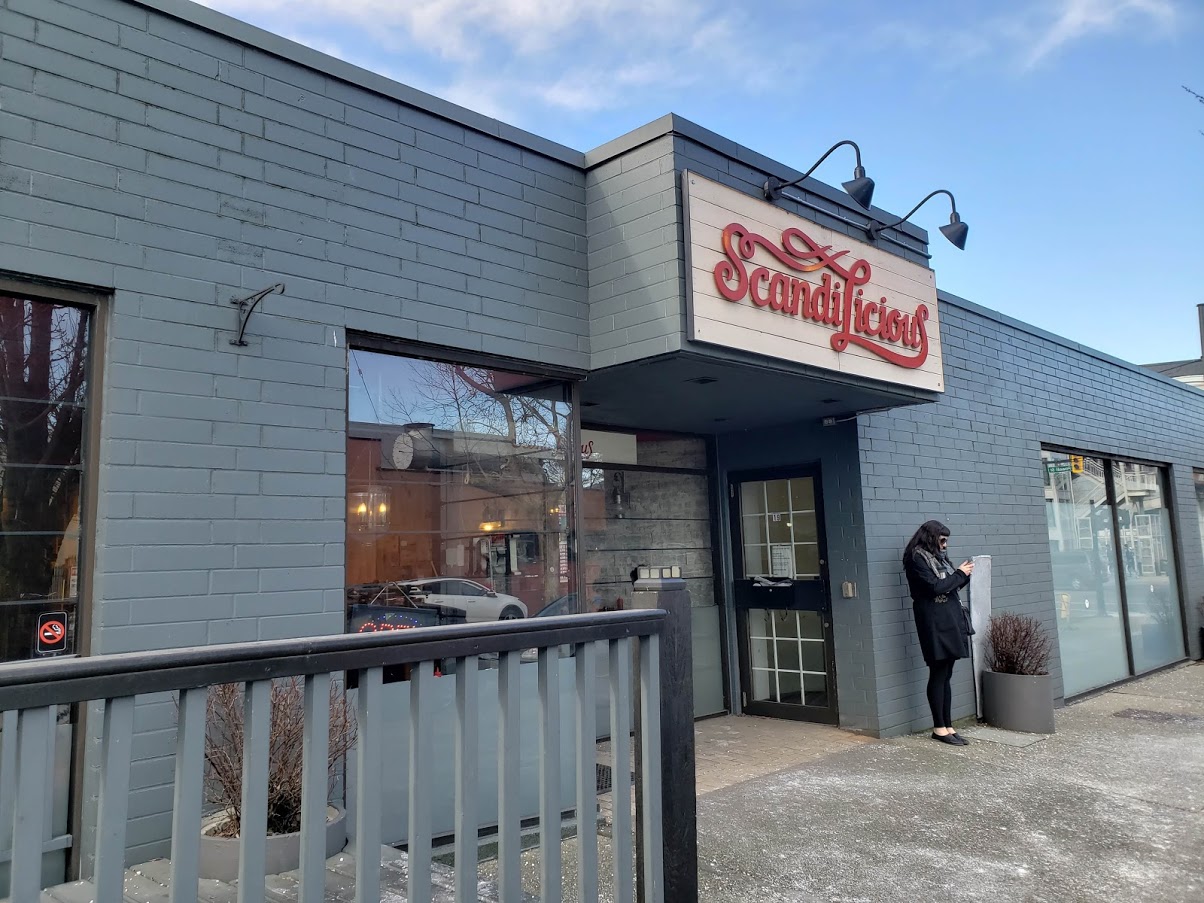 But, Cocoa told us about this place and the menu looked friendly enough for me, so off we went.
Scandilicious Cafe is located in a random, industrial part of town just before DTES. There was plenty of free street parking, and not many other restaurants in the surrounding blocks.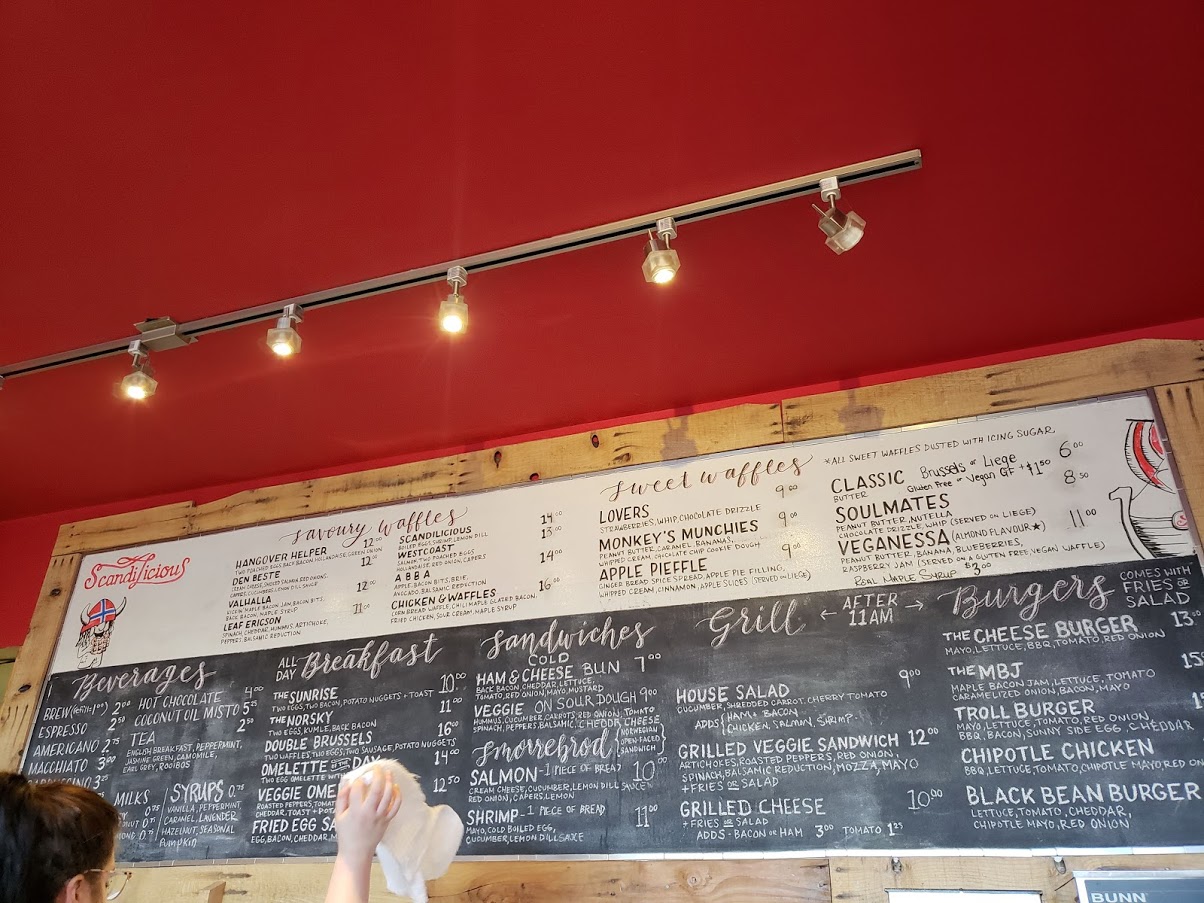 Once you get in, you wait to get seated and then you order at the counter. I found the ordering process to be a bit slow, especially when it is a full house.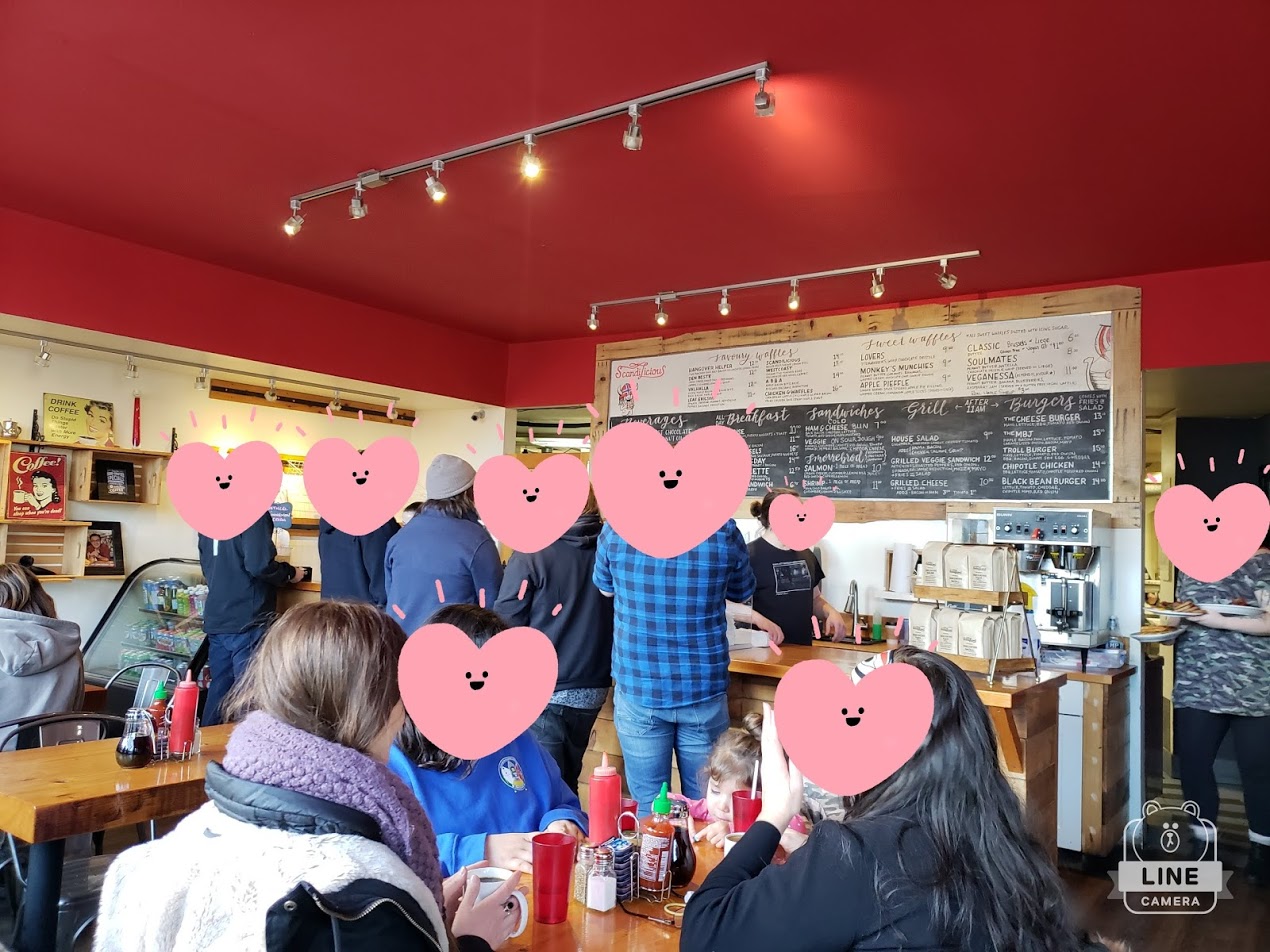 While in line, a barista/staff first asked customers if they wanted a drink. If not, the customer would then continue to wait for the cashier. Since not many people ordered drinks, the barista was just standing there wiping the counter. It would probably have been more efficient if they could help the cashier write down the order first because I waited in line for about 10-15 minutes.
It seemed like 'slow' was the theme of the restaurant, but whatever, we weren't in a rush that day. Other reviews have mentioned that it is quite slow here too, so you have been warned. We didn't mind because we weren't in a rush, but I was hungry! LOL.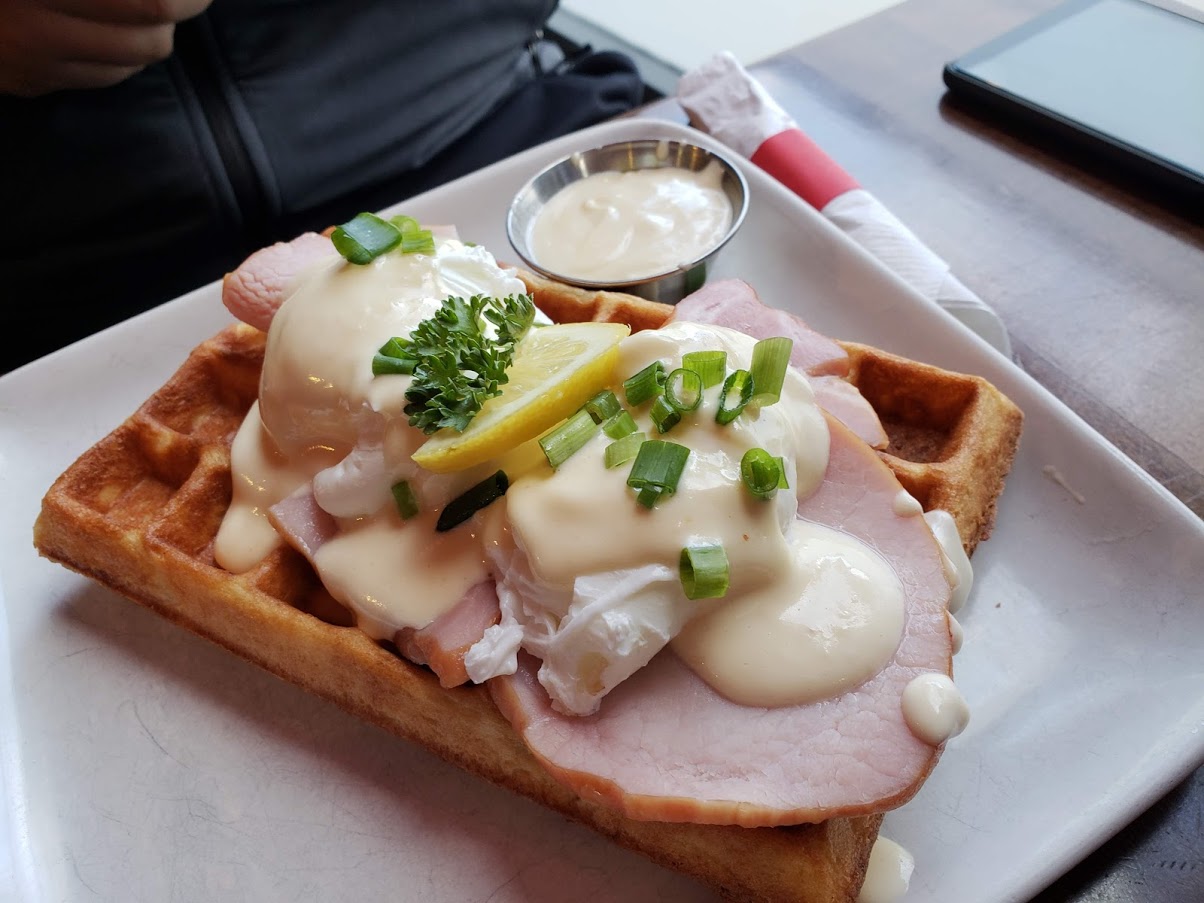 Hangover Helper: Finally, our food came! The boyfriend's egg bennies came with ham, and green onions served on their signature waffle. He enjoyed his dish and in particular, he noted how delicious their Hollandaise sauce was.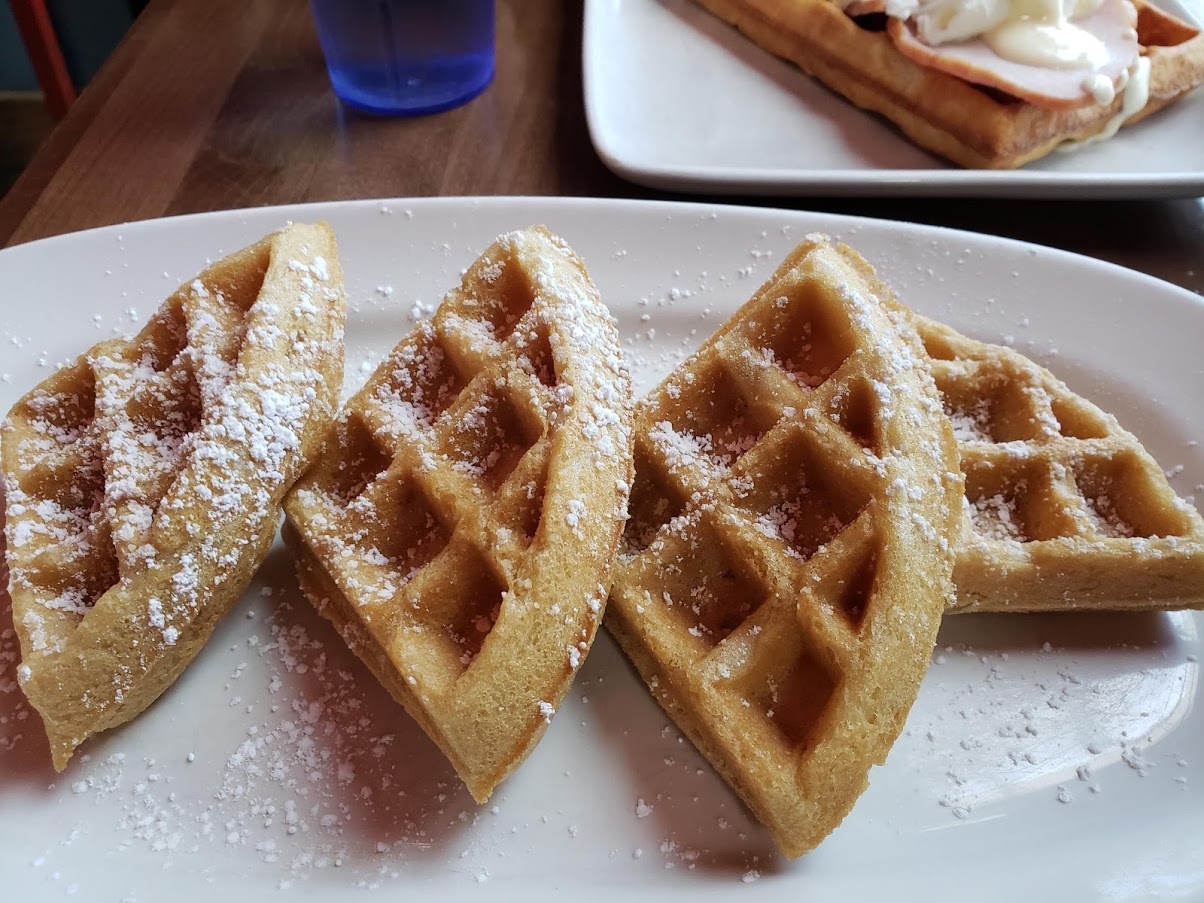 Vegan waffle: I'm not a vegan, but I can't have a lot of dairy these days (yes, I have a lot of digestive health issues, not getting into it here) so these intrigued me. I ordered a plain one just to try it out, and these were really good!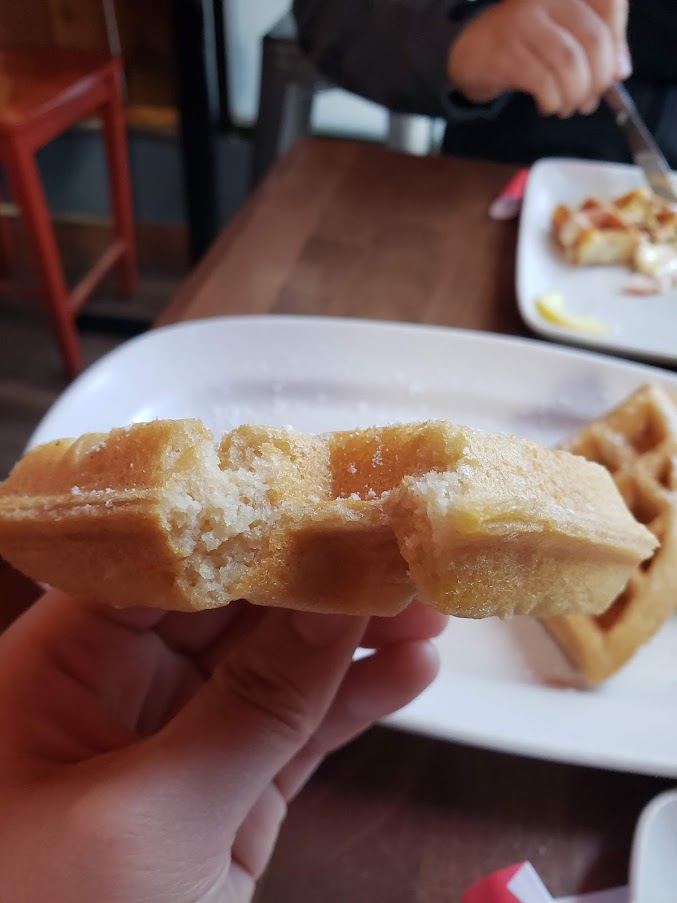 They were thick, warm, and super fresh. The waffles made up for the long wait. Compared to the regular waffles, the vegan waffles had a nutty, almond taste with a hint of cinnamon. I would love to come back and have a sweet (not savoury) version instead.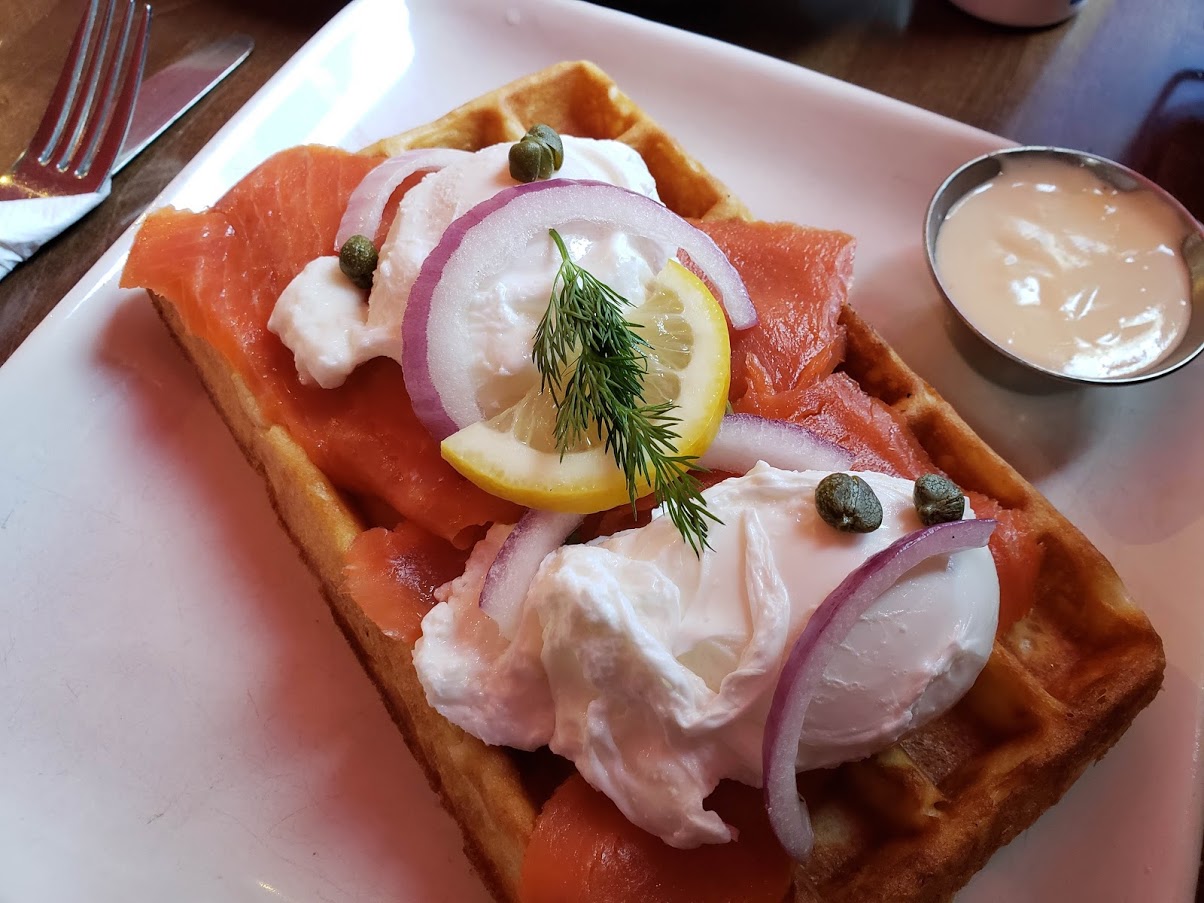 West coast waffle: After seeing smoked salmon, I was set on trying this dish! It did not disappoint although it could have used a bit more smoked salmon.
For about $14-15 per plate, it would have been nice to have a side of hashbrowns or something… it is brunch, after all! However, everything we ordered was of great quality and you could tell they put effort into it hence the long wait time.
In particular, both the regular and vegan waffles were delicious. I know where I'm going if I want a waffle fix!