It's been a few years since I have been to White Rock! My parents wanted to go, so the fiance and I took them there for an afternoon. On that particular day, it was cloudy so it was quite dead. Adding to it, the boardwalk has been closed all year since it was destroyed in the storm.
I had a restaurant in mind but like most restaurants that day, it was closed. Probably only half the restaurants were open along the main stretch which was disappointing.
Picking a restaurant and having it fall through is hard for someone like me who has digestive problems and needs to look up the menu and plan what to eat beforehand. The Boathouse seemed suitable enough and we were hungry so we came here despite the horrible reviews on Yelp.
The Boathouse is probably one of the most popular restaurants along the main beach stretch, but you wouldn't have been able to tell that day because the whole area was so dead. The restaurant spans an impressive three floors, with the top floor being a patio that has amazing water views. The third floor patio was closed so we got a seat outside on the first floor.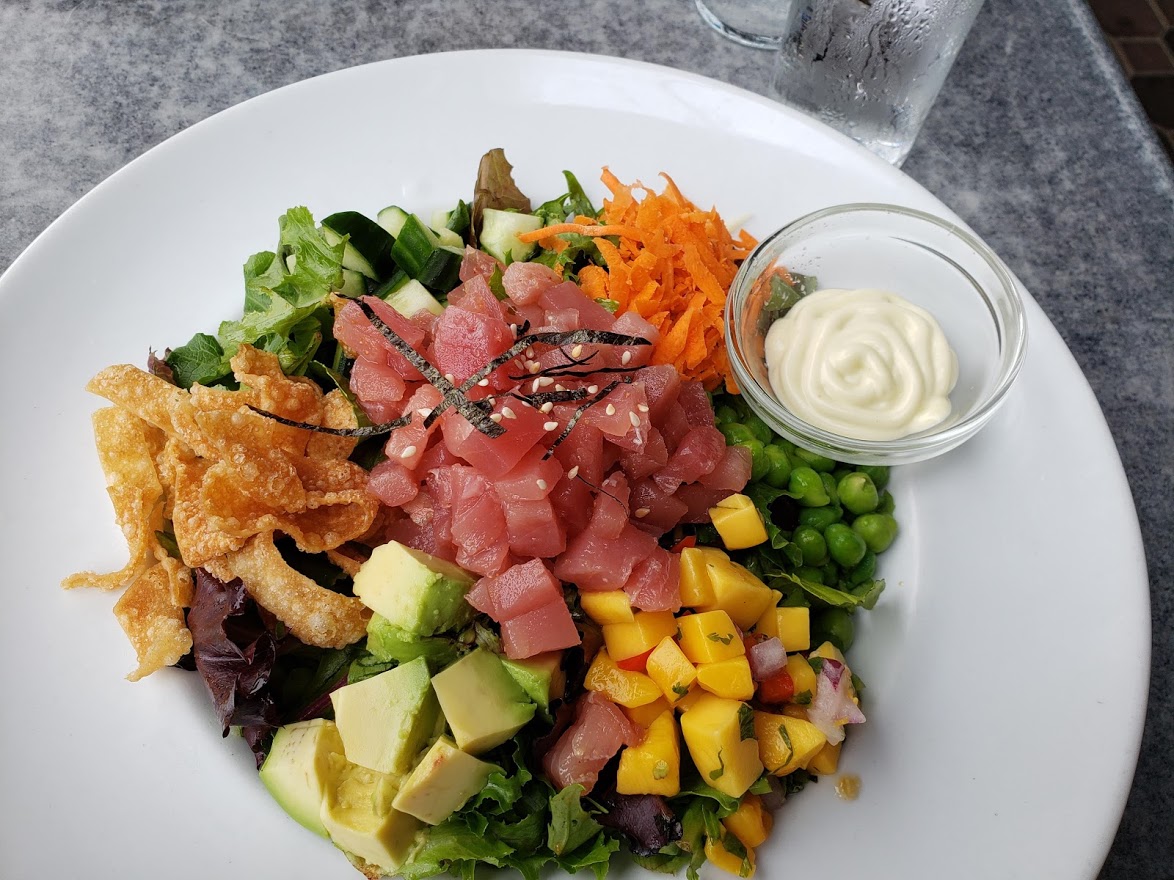 Tuna poke: I found my poke to be overpriced, but I really didn't have any other option on the menu with my digestive problems. The tuna was cut in tiny cubes and tasted really fresh, so that was a relief considering the price and how dead it was in here!
It also came with some fresh avocado, mango salsa, wonton crisps, rice, and salad. I personally would have liked more rice than salad but it wasn't a big deal. Overall it was good, but not worth $25.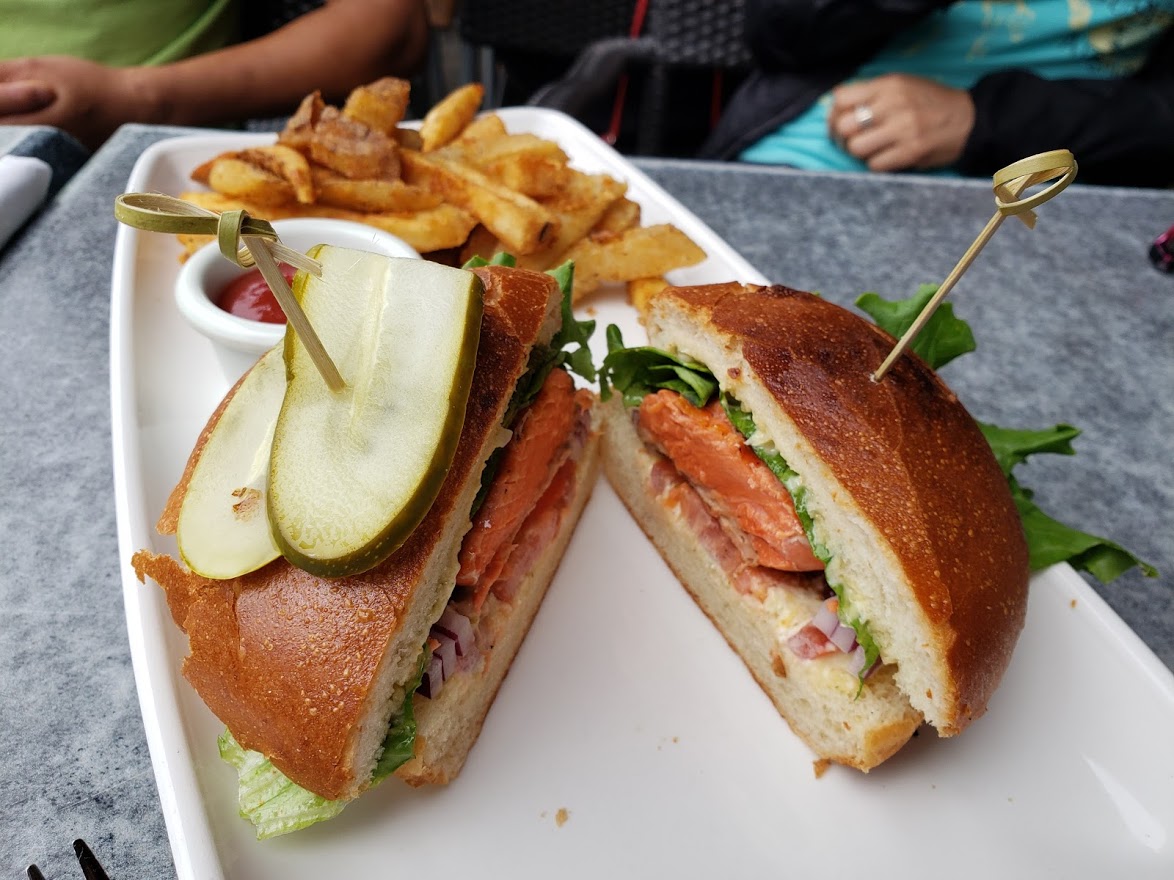 Wild salmon BBQ burger: My parents split the salmon burger and said it was delicious. The wild salmon had a healthy, nice red colour to it and flaked off nicely.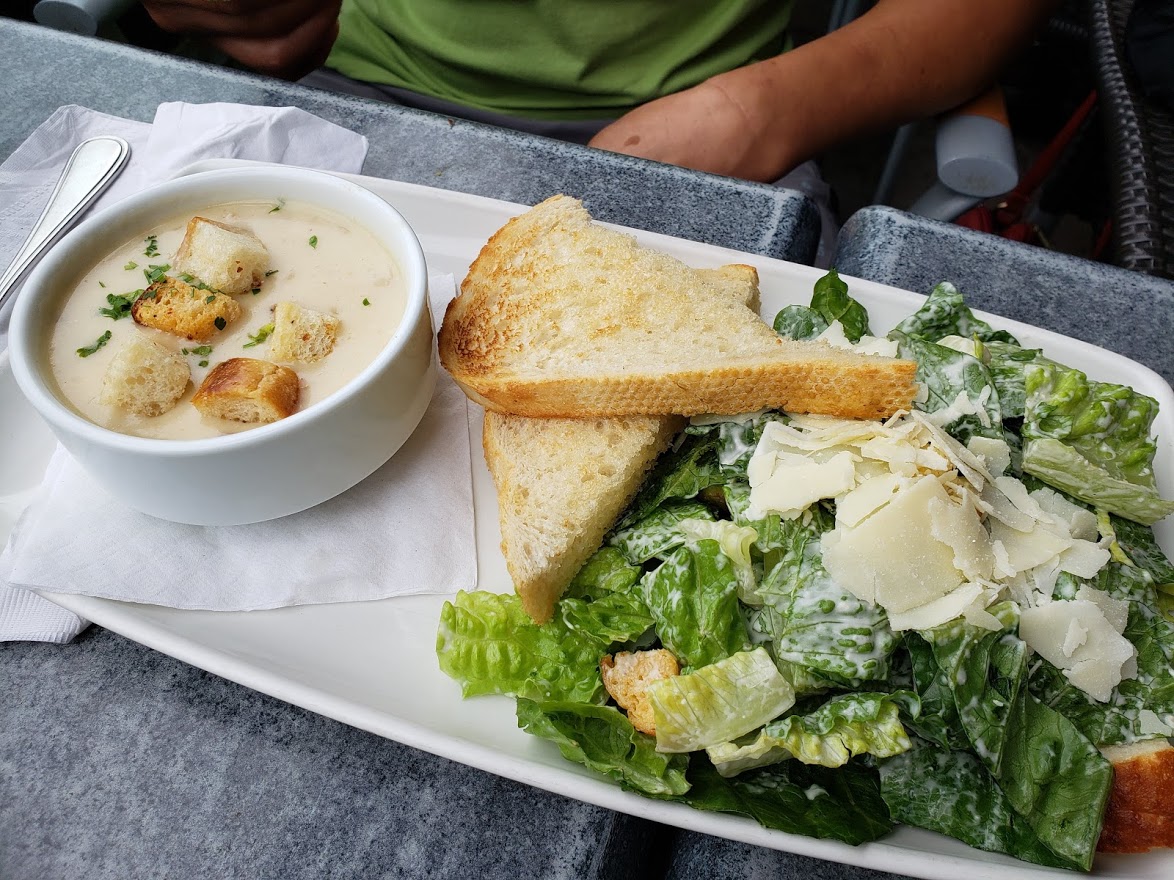 Clam chowder and salad: The chowder was a bit smaller than we were expecting, but my parents didn't have any complaints about the taste. For $7, you could upgrade to a Caesar salad which they did.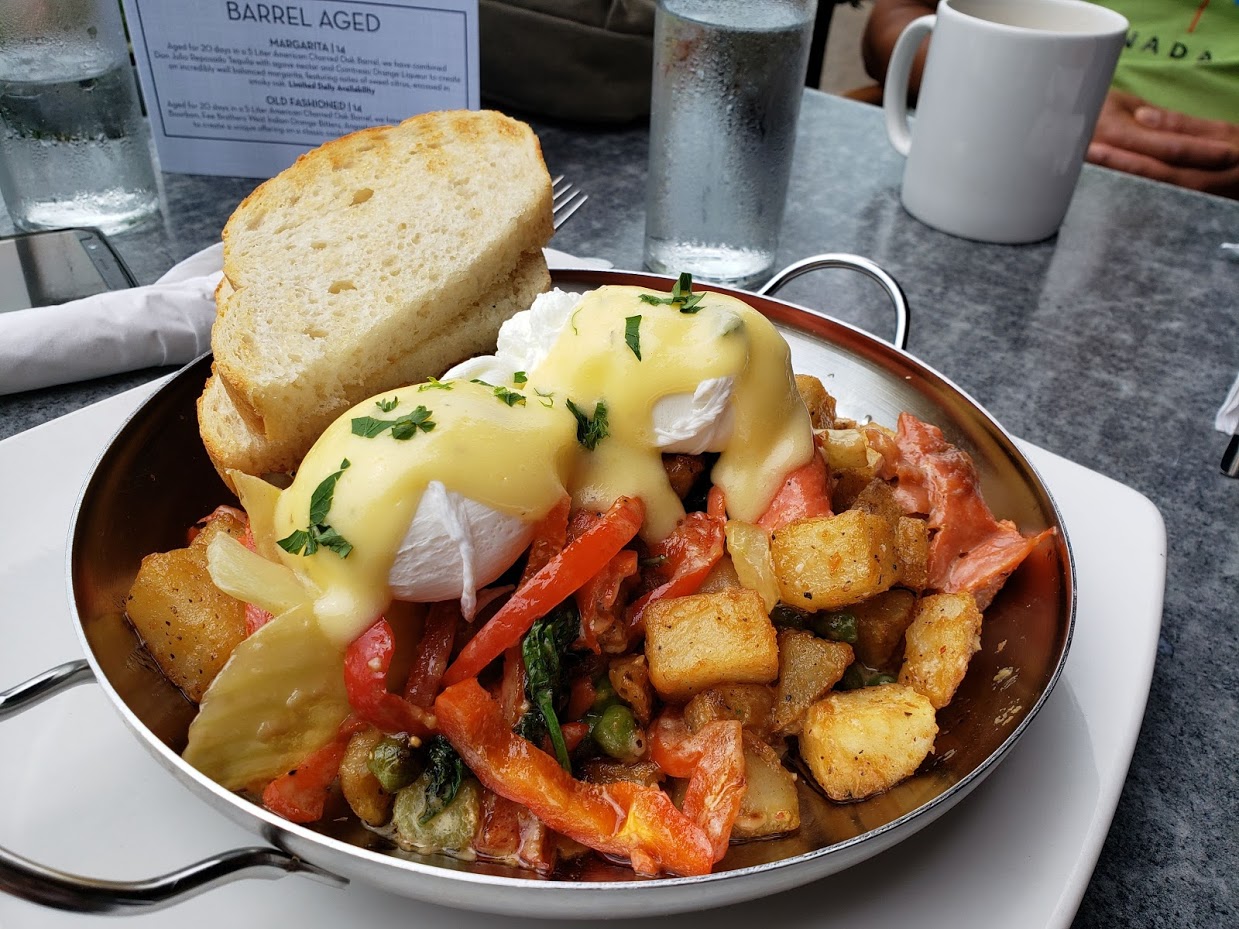 Smoked salmon hash: The fiance's dish smelled amazing when it came to the table! The hash came with poached eggs, hollandaise sauce, potatoes, and cooked smoked salmon. We both thought it would be the cold smoked salmon but he enjoyed this version of it as well.
He was pleasantly surprised with this dish and would get it again. It was super filling to the point where he decided to not get gelato afterwards!
Overall, we came with low expectations due to the bad online reviews. But the food ended up being pretty decent. I did read a few saying that the fish and chips were bad so I'm glad none of us ordered those. This would be a restaurant that you come more for the patio views and people watching.
My only complaint would be that service was slow, especially considering there were only 3 other tables that afternoon.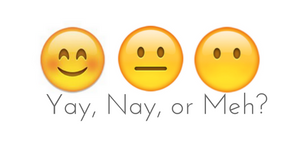 Yay!