I am slowly catching up on reviews from the holidays! I've been eyeing Trafiq for awhile because I've heard great things about their cakes.
Since my birthday was coming up, I wanted to try a cake from Trafiq and fell in love with the Pretty in Pink cake from the website.
While trying to order the cake online a few days prior to my birthday, the website kept saying out of stock and they don't answer their phones.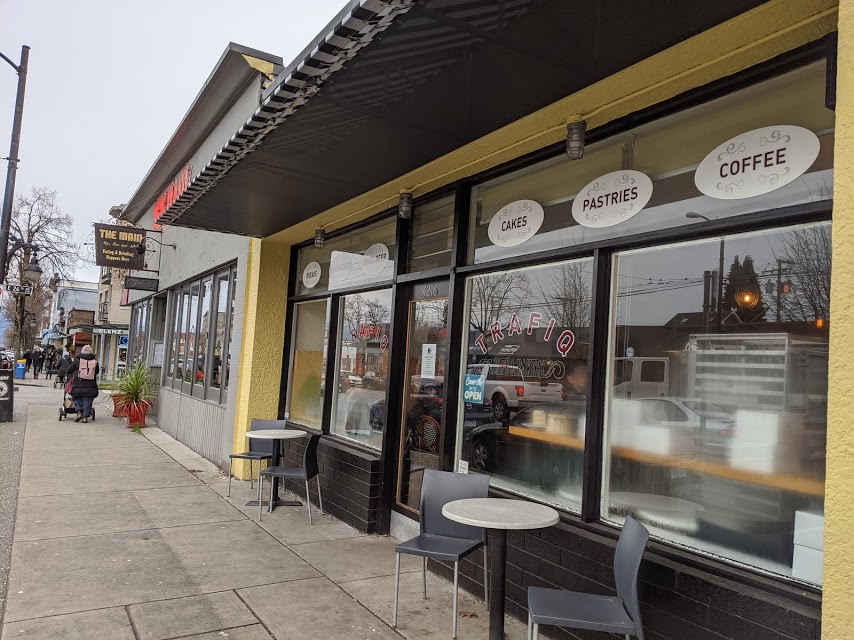 I figured I might as well check out this place for lunch and have a slice of the cake before placing the order! Cola accompanied me for lunch, and I enjoyed it so much here that I came back a week later for lunch!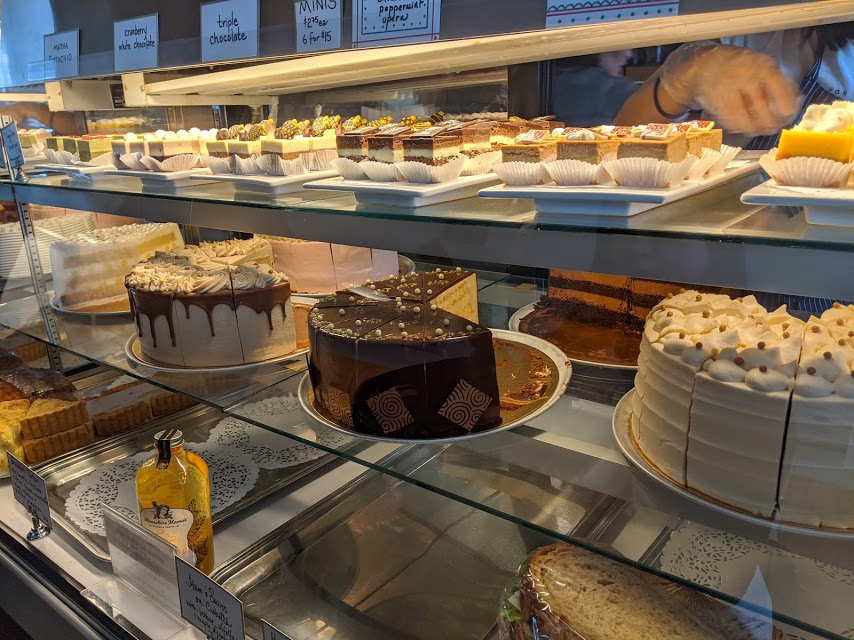 Trafiq is always bustling, busy, and loud. You place your order at the till, which can be a bit of a wait because of how busy it is. I found their ordering system not very efficient. They could benefit from having two cash registers because there is always a line.
Seating is also not very comfortable, with the tables a few inches from each other. If you're looking for a quiet place, this is not the cafe to go to. Tables are usually occupied but turnover is quick, just keep an eye out and have one person sit at the table while the other places the order.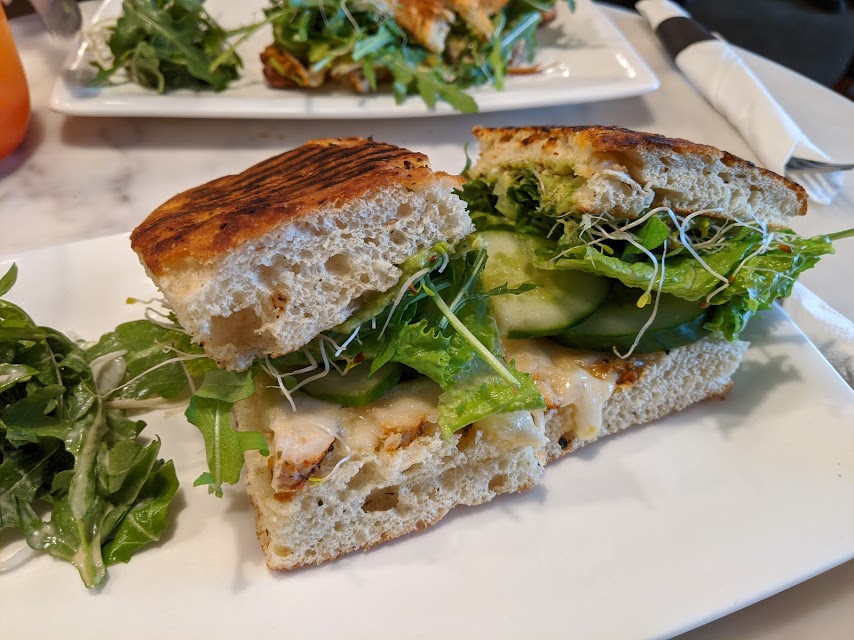 DIY sandwich: I ordered a custom sandwich. At the beginning of the line up, there is a piece of paper where you circle the choice of bread, meat, sauce, cheese, and toppings. I chose focaccia bread, chicken breast, pesto, guacamole (at no extra cost!), Swiss cheese, sprouts, and arugula.
The sandwich was delicious! Thick focaccia bread slices, flavourful grilled chicken breast, and fresh veggies inside. I have no complaints about the sandwich.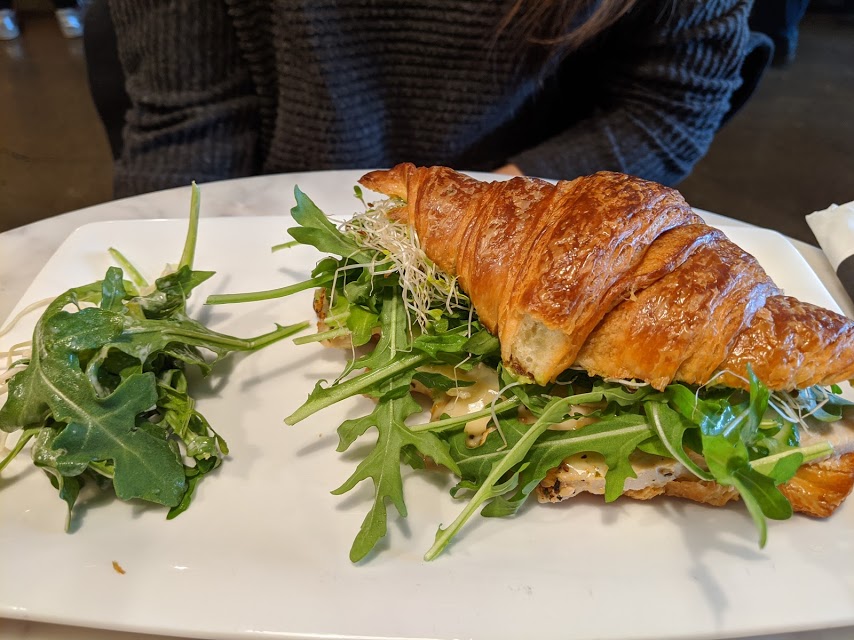 DIY croissant sandwich: Cola ordered a custom sandwich as well. I don't remember what exactly she got, but she also enjoyed her sandwich a lot.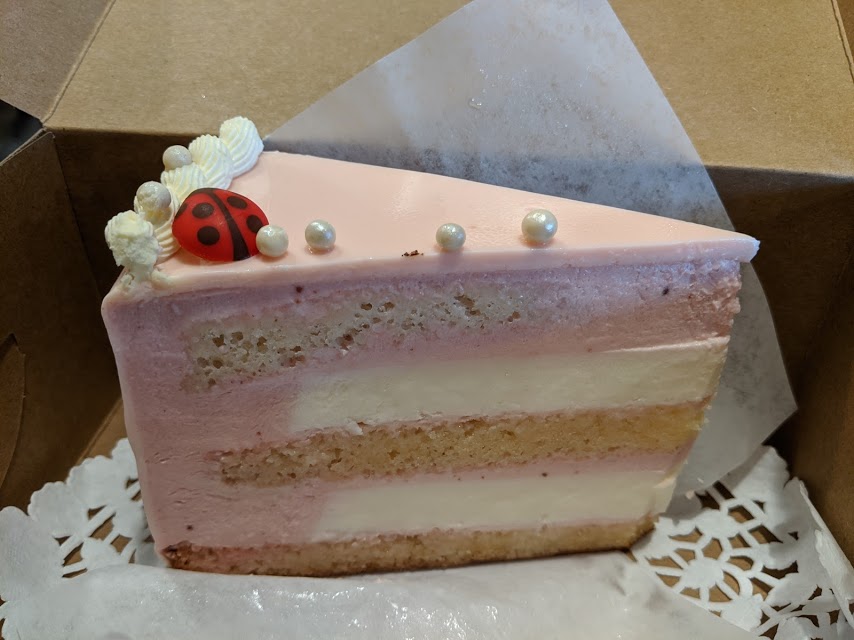 Pretty in pink slice: The Pretty in Pink cake is their version of a strawberries and cream cake. This was sooo good. It came with layers of vanilla cake with airy strawberry mouse. Vanilla sour cream was also added, which sounds a bit weird but went well with the vanilla cake and strawberry mousse.
The cake was light with the perfect amount of sweetness. The cake was finished in a pink, white chocolate glaze which gave it the cute pink colour!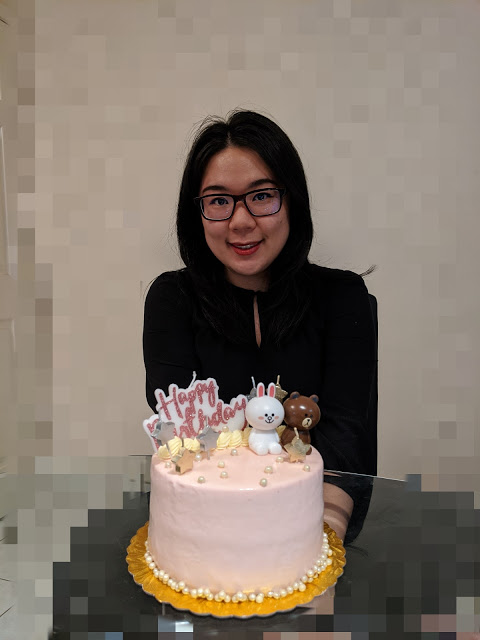 Needless to say, I placed my cake order that day. I added my own touch to it with some star candles from Michael's, and LINE Friends characters, Brown and Cony.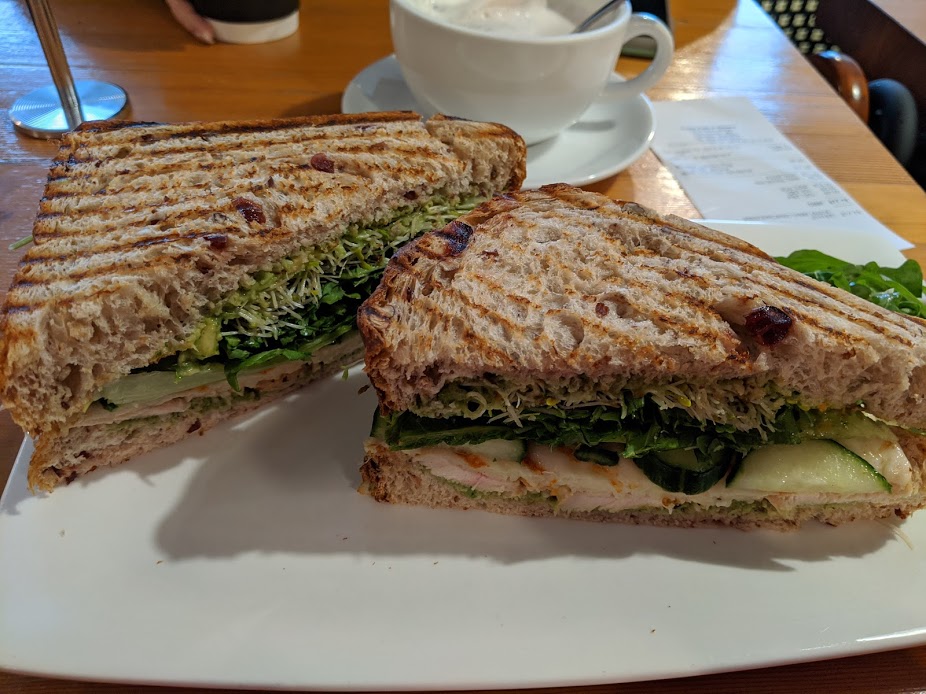 DIY sandwich: I came back the following week for lunch, where it was equally as chaotic. I ordered a similar sandwich to my first visit, except I switched the bread from foccacia bread to cranberry pecan bread.
The sandwich was equally as tasty this time. The cranberry pecan bread was delicious too!
All in all, Trafiq is a delicious choice for cakes and sandwiches. The only negative is how chaotic and busy it is in there all the time! They are also too busy to answer their phones so don't even bother trying to call to place a cake order like I did.