I am happy to share a new brand on my blog today, by the name of Jowaé (pronounced cho-wha-e). They are part of the French based beauty company, Alès Groupe, and influenced by the science behind Korean beauty products hence the Korean sounding name.
I have been trying their products for a couple weeks now after finding its reviews on tashanicolewright.com, and will be slowly rolling out individual product reviews of my own! This post will be a quick introduction to all of the products currently available in Canada.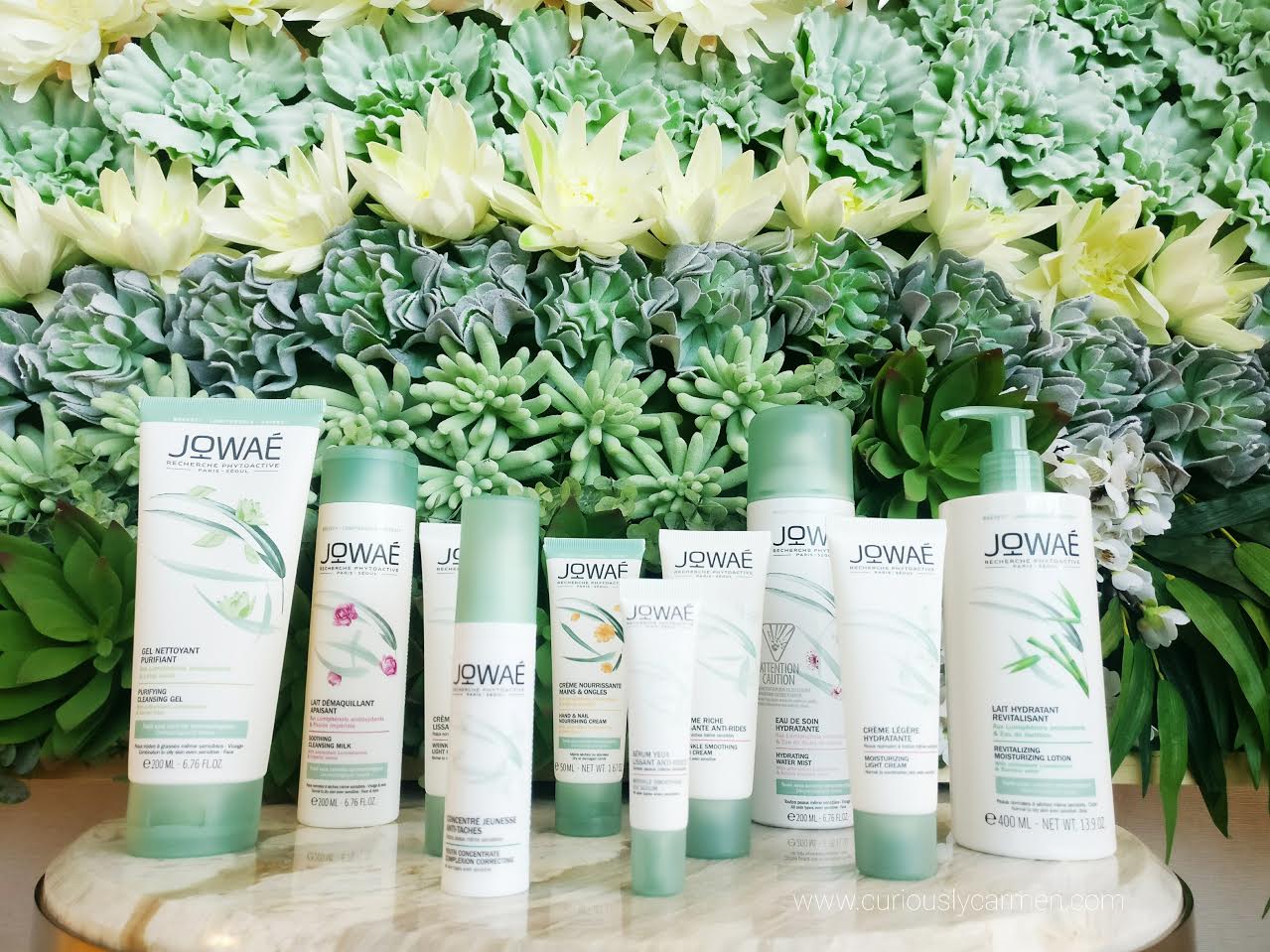 From left to right-
Purifying cleanser gel: Suitable for those with combination to oily skin. It has notes of jasmine, mandarin orange, and mint. It also contains purifying and smoothing sacred lotus extract, and lipoaminoacid which neutralises bacteria to minimize breakouts and infections.
Soothing cleansing milk: This contains the lovely benefits of peony, vegetable glycerin, sunflower oil, and jojoba oil to help clean and moisturize your face. It is a gentle and creamy cleanser.
Wrinkle smoothing light cream: The highlight of this cream is the red ginseng. Growing up Chinese, I was always told to have ginseng chicken broth soup for the tremendous amount of health benefits, and now it is being used in skincare too. Ginseng helps collagen production and protects cells from UV damage.
Hand & nail cream: Currently the only hand cream that Jowae carries in Canada. The packaging reminds me of chamomile, but it is actually made with camellia oil.
Youth concentrate complexion correction: If you have dark spots, this is the product for you! It contains twice as concentrated lumiphenols, which is an antioxidate, as well as white tea.
Wrinkle smoothing rich cream: This product is from the same family as the wrinkle smoothing light cream. The only difference is that this one has a thicker consistency. I would recommend this as a night time moisturizer, and then the light cream as a morning moisturizer.
Wrinkle smoothing eye serum: This product is from the same family as the wrinkle smoothing light cream, and also contains red ginseng.
Hydrating water mist: The favourite product of the night! The water mist contains refreshing Sakura blossom that is immediately absorbed by the skin. It is suitable for use after makeup application too.
Moisturizing light cream: Admittedly, I have been using this product the most because of how much I love the fragrance! It contains Sakura blossom just like the hydrating water mist. There is also a hint of jasmine. The two combined help wake me up in the morning and keep my skin moisturized and soft throughout the day!
Revitalizing moisturizing lotion: Last but not the least, their body cream! It contains bamboo water as the featured ingredient. The body cream absorbs quickly and says that it will not leave a sticky residue after.
---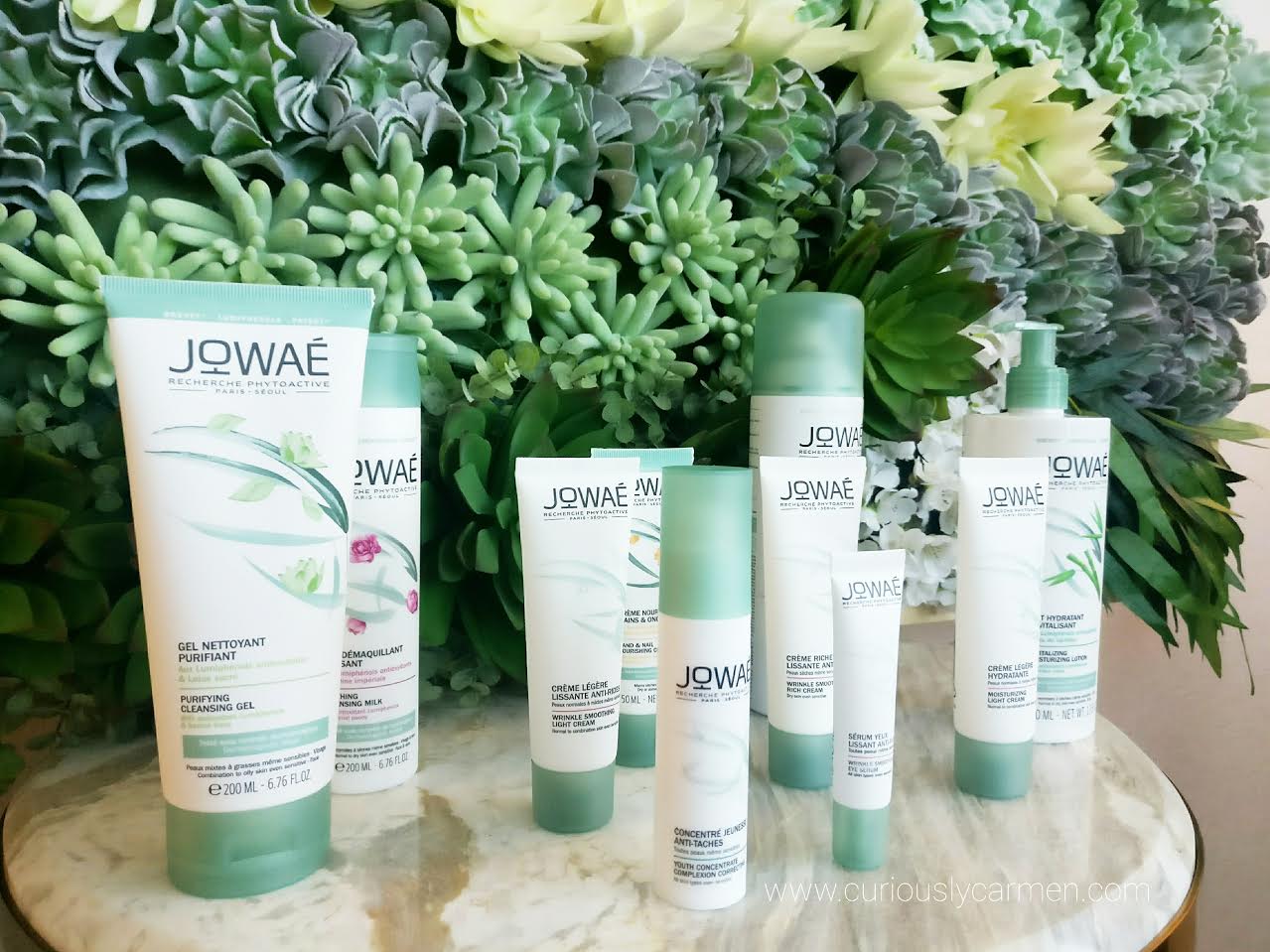 Now, you're probably wondering where you can find JOWAE products! They are currently exclusively available at Shoppers Drug Mart. Everything is reasonably mid priced, averaging around $25-$30 a product.
Stay tuned for some individual product reviews!