The fiance and I found ourselves in Port Coquitlam for another errand again. We don't eat around here much, so we decided to try a restaurant in this area before heading back. Last time, we tried Pho Toan Thang in this area and it was pretty good.
I messaged my coworker for some suggestions, and she suggested Eastern Pearl. It's been awhile since we had dim sum, so off we went!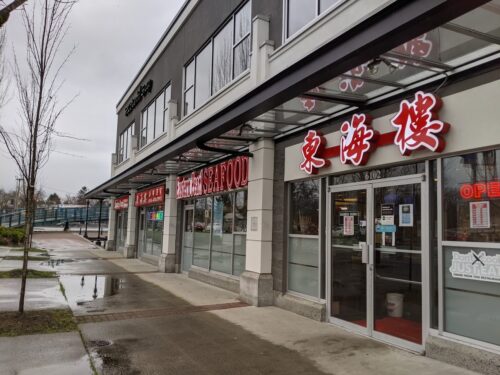 Eastern Pearl is one of the only authentic Chinese restaurants in this area. It is located inside Shaugnessy Plaza, so there is plenty of parking available.
As usual, we ordered way too much food (always happens at dim sum) but dim sum leftovers are delicious!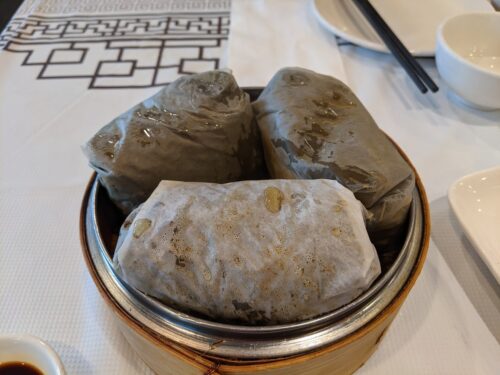 Sticky rice wrap: The sticky rice wrap here was wrapped in a wax paper as well. This was something I haven't seen before at other dim sum places, but now I'm wondering if it has to do with COVID safety procedures?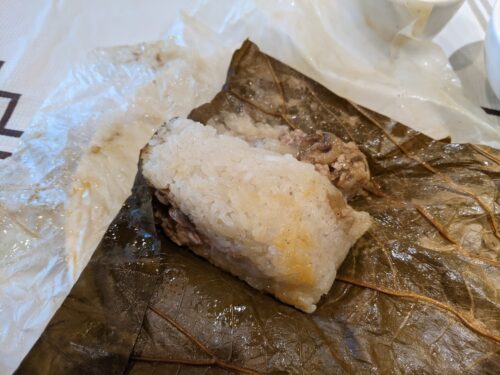 Anyways, the sticky rice wrap was delicious. The leaf was fragrant which made the rice flavourful. There was a generous amount of ingredients inside and the pork was delicious.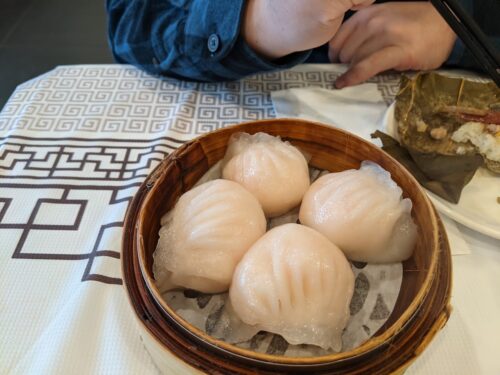 Prawn dumplings: The prawn dumplings were very good as well. The size of the prawn dumplings were big, with juicy, fresh snappy prawns. No complaints!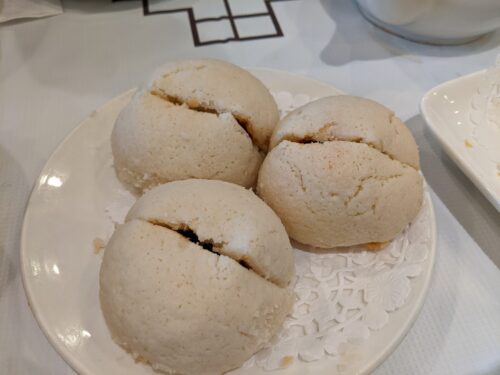 BBQ pork bun: The best dim sum place we've had BBQ pork buns at is Wah Lun (or Ryan's as it is now called). Wah Lun has a house special BBQ pork bun which is heavenly!
I was wary of trying the BBQ pork buns here since Wah Lun is pretty hard to beat. Well, colour me surprised because the BBQ pork buns here were just as amazing! The bun was fresh and hot, with a delicious egg/sugar coating on top like Wah Lun. The inside was stuffed with BBQ pork. I am so glad that we ordered this.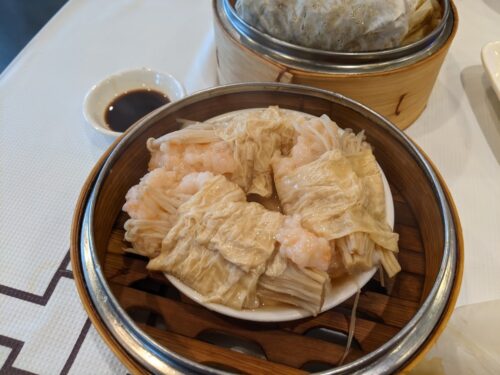 Enoki and shrimp bean curd: This was the only "disappointing" dish, but it wasn't even really that disappointing. The fiance loves his bean curd wrap but we couldn't find it here, so this was the closest thing. He was expecting it to be more like the bean curd wraps with meat or veggies.
The taste was quite simple but I enjoyed it. The prawn was also snappy and fresh. I haven't seen this item at other restaurants but I would get it again.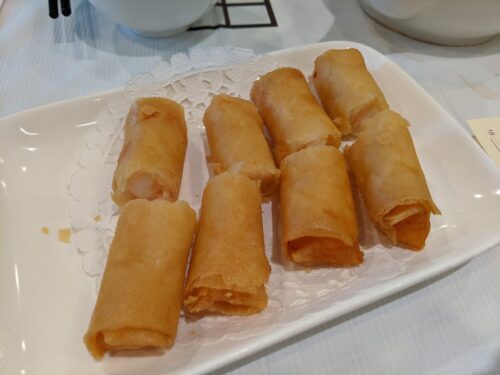 Prawn spring roll: Prawn shrimp rolls are my guilty pleasure at dim sum. I keep using the word delicious in this post, but there is no better way to describe it?!
The prawn shrimp rolls were piping hot with a satisfying crunch. The vinegar dipping sauce complemented it very well (IMO at least, the fiance hates vinegar haha). I had to stop myself from eating so many or I would have suffered with my stomach problems later on.
All in all, we had a very satisfying lunch at Eastern Pearl. This is an excellent choice out this way, when you don't want to drive to Vancouver/Richmond/Burnaby etc for good dim sum. It is even better than some dim sum restaurants in said areas. Eastern Pearl is a gem for dim sum and I will definitely come back if I'm in this area again.