I have seen Paragon Tea Room all over social media, especially in the beginning of the pandemic when everyone was ordering their at-home BBT kits. The BBT kits didn't appeal to me so I didn't check this place out.
Maki was telling me that she really liked the hojicha tea here, so I decided to stop by during the holidays to pick up a bag for her!
Paragon Tea Room is located in a busy area on Cambie Street, right off Cambie bridge so parking is hard to find. We parked a few blocks away close to Remi Patisserie and walked over.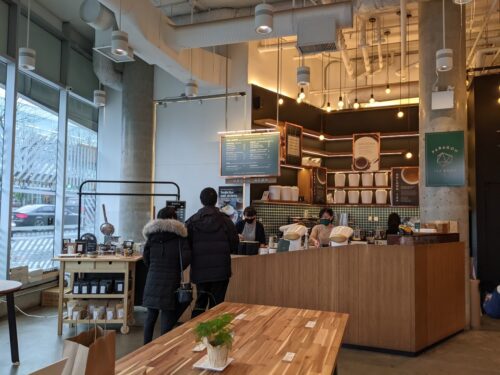 To my surprise, it was pretty busy here and there was a line up. The cafe actually has two shops – Paragon Tea Room and Porto Cafe. There are two separate ordering lines (with Paragon's more popular) but they share a sitting area and washroom.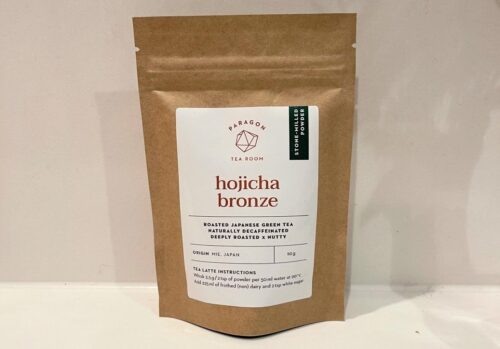 Hojicha: Paragon specializes in hojicha tea from Japan. Hojicha is a type of roasted green tea with low caffeine content due to the high roasting temperature. There were a few different types of hojicha, and I was having trouble choosing so I asked the staff who recommended the hojicha bronze for drinking.
I don't remember which is which, but apparently there is a bag that is better for baking vs. drinking. I'm sure you can't go wrong with any of the bags here, but you could ask the friendly staff like I did for recommendations.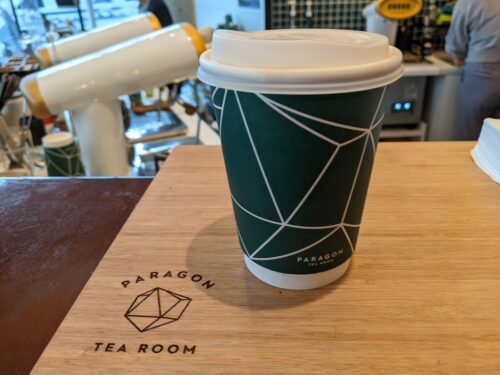 Hojicha oat latte: Since I was here anyways, I decided to try their latte, especially learning that it there wasn't much caffeine. My body is very sensitive to caffeine, even in tea. If I drink it in the morning, I still am not able to sleep at night.
For a rough comparison, hojicha has 8 mg of caffeine compared to 70 mg of caffeine in matcha.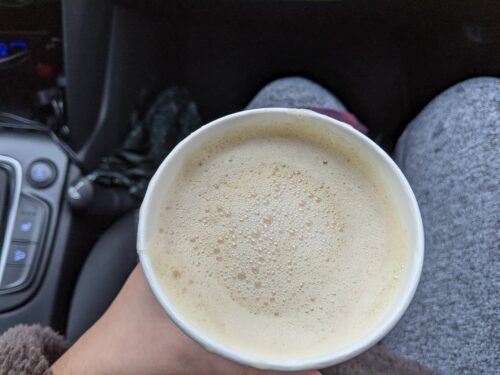 The hojicha latte was delicious! The oat milk made it velvety smooth and gave it some richness. The hojicha was fragrant and had a strong roasted taste to it.
The tea quality here is great and I would recommend stopping by. The tea powder bags would also be good presents to give.