I found myself in South Surrey again, but this time in the White Rock neighborhood! Latte and I decided to finally have our picnic day here and since Mr Chu was across the street from Emilio Finatti Pizza, it was the perfect time to stop by and grab a bubble tea to enjoy at the beach as well. I heard about this place before and read good reviews about it!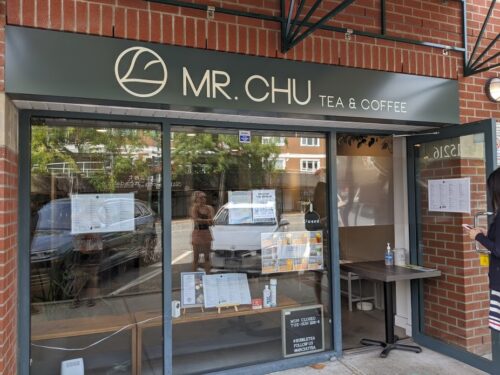 Mr Chu is a popular bubble tea shop located in White Rock. The shop was closed to customers due to the pandemic, with the cashier taking orders and payment at a table that blocked off the door.
We came a bit after they opened, and a line was already forming so I expect they do get quite busy. There aren't many decent bubble tea shops in this area either.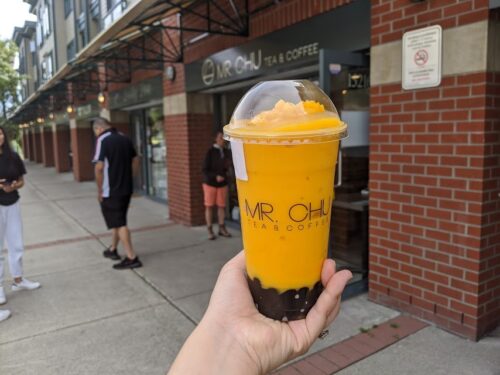 Mango slush: After verifying that the mango slush was dairy free, I was good to go. The mango slush was delicious and really good quality. It was blended very well and smooth. Meanwhile, the mango tasted real or at least made with frozen mangoes instead of a syrup. I had the mango slush at Gong Cha recently and it did not compare, Mr Chu was better!
In addition, the pearls were sweet and had the perfect, chewy consistency. They tasted very fresh. It was the perfect mango slush and I would happily order it again.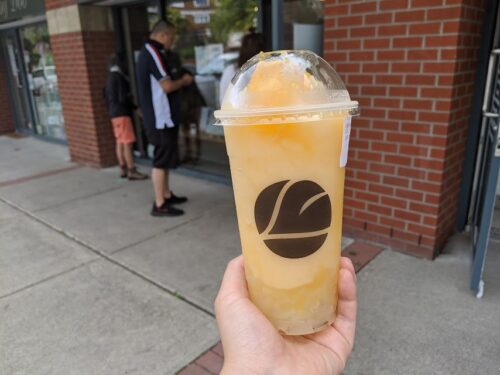 Mango calpis slush: The fiance ordered a similar drink, a mango calpis slush. He found it delicious as well and had no complaints about it.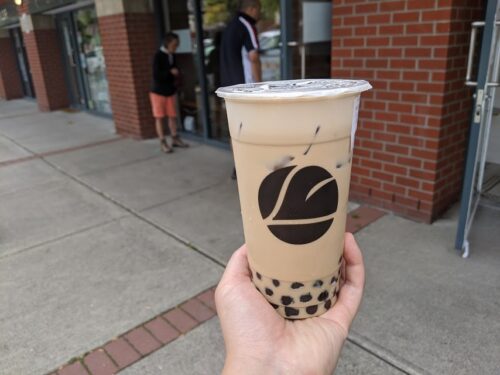 Roasted oolong milk tea: Latte has been here a few times and went with the roasted oolong milk tea. She had no complaints with her drink and enjoyed it as well.
Mr Chu is a delicious spot to get decent bubble tea in White Rock. There aren't many good bubble tea shops in South Surrey compared to Vancouver, Burnaby, or Richmond for example. I wouldn't purposely drive all the way here just for Mr Chu but it's really good for the location. It would be comparable to other bubble tea shops in Vancouver.