Good ol' Joey's, many good times were had here. I've written a couple of reviews over the years on Joey's, but thought I'd write another one on their happy hour.
I don't think I've gone to happy hour the whole year due to the pandemic, how much I've missed happy hour. Sangria and I usually go to Cactus Club, but we found out that they changed their happy hour to 2-5pm so we went to Joey's instead.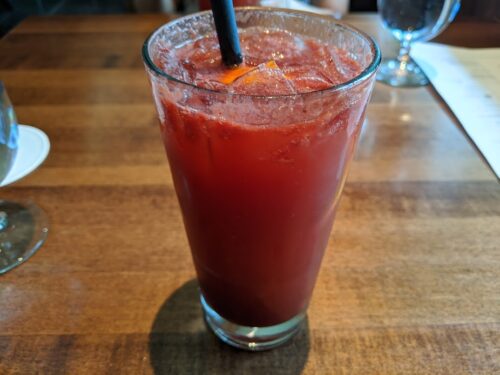 Sangria: Sangria and I started off with a sangria each. This was a pretty good deal at $5, but there was barely any alcohol in it. My Asian flush is pretty bad, I always get red after a few sips of alcohol… and my tolerance is low as well. In addition, Sangria gets red after drinking too.
However, we both felt nothing nor did we taste any alcohol in this. So while it was a delicious drink, it was more like a juice.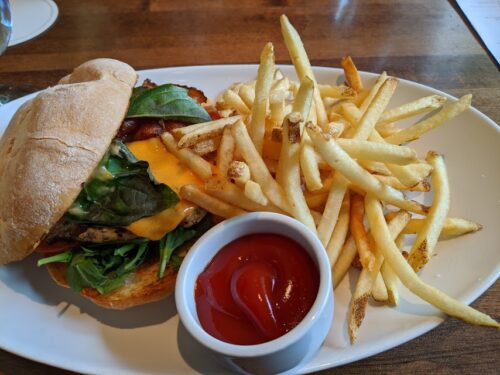 California Chicken Club: It's been awhile since I had their chicken club, and it did not disappoint! The chicken club came with grilled chicken breast, cheese avocado, bacon, and arugula. I'm a huge fan of arugula in burgers and pizza, and it was fresh and crispy here.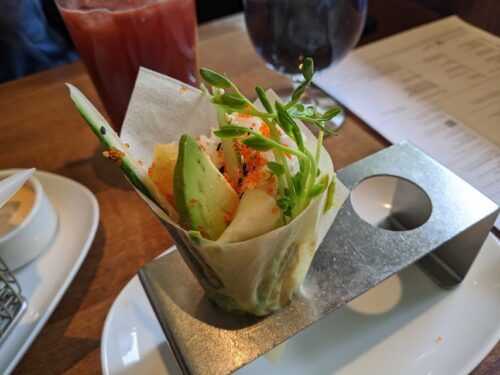 Sushi cone: I've had the sushi cone many times and loved it, so Sangria decided to try it. The sushi cone came with prawn tempura, avocado, spicy mayo, and tobiko. The regular price is a bit pricey and not really worth it, so ordering it at happy hour is a better choice.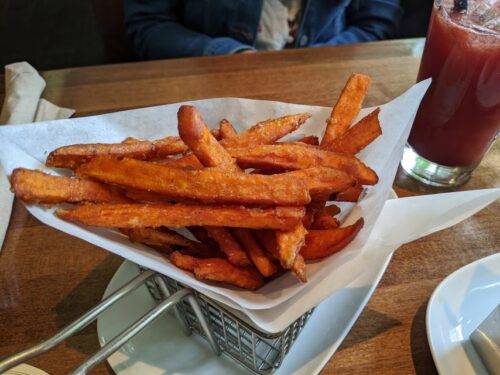 Yam fries: The yam fries came out piping hot and fresh! Sangria had no complaints about this.
Even though Joey's was not our first choice for happy hour, we left pretty satisfied. The service was very attentive and friendly as well. Joey's never disappoints.