Eggslut is a quick serve restaurant whose name I have heard tossed around many times from friends travelling to Las Vegas or Los Angeles!
Well, we needed to see what the hype was about and paid a visit during our trip to Las Vegas!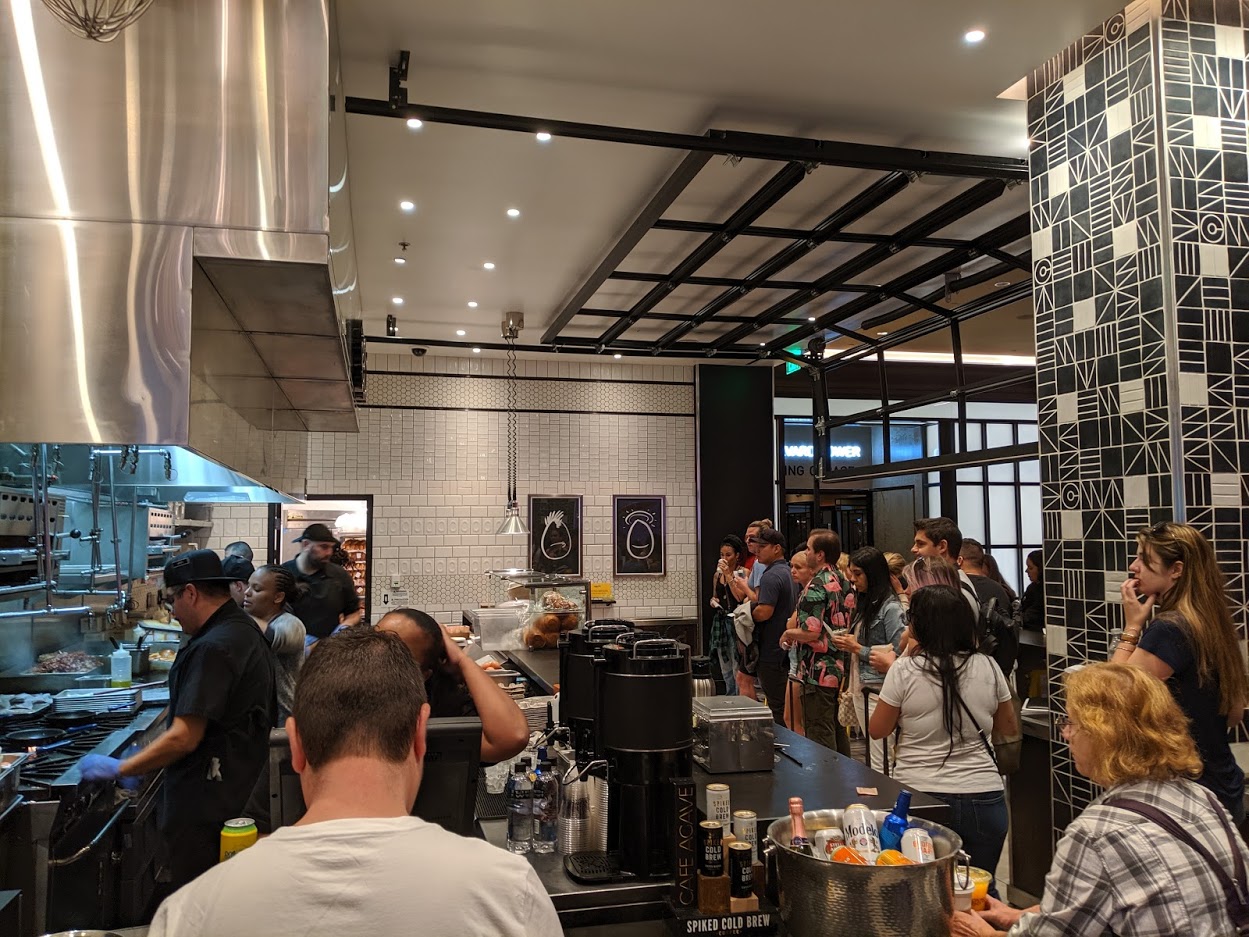 Eggslut is located inside the Cosmopolitan Hotel on the Las Vegas strip. We came prepared to wait, as the online reviews has warned us. The line was not too bad and moved pretty quickly though.
In total, we waited around 20 minutes on a weekday around 11:30am until we were able to order and pay. Then, we waited an additional 20 minutes for the kitchen to prepare the food. You can see from this picture how busy it is!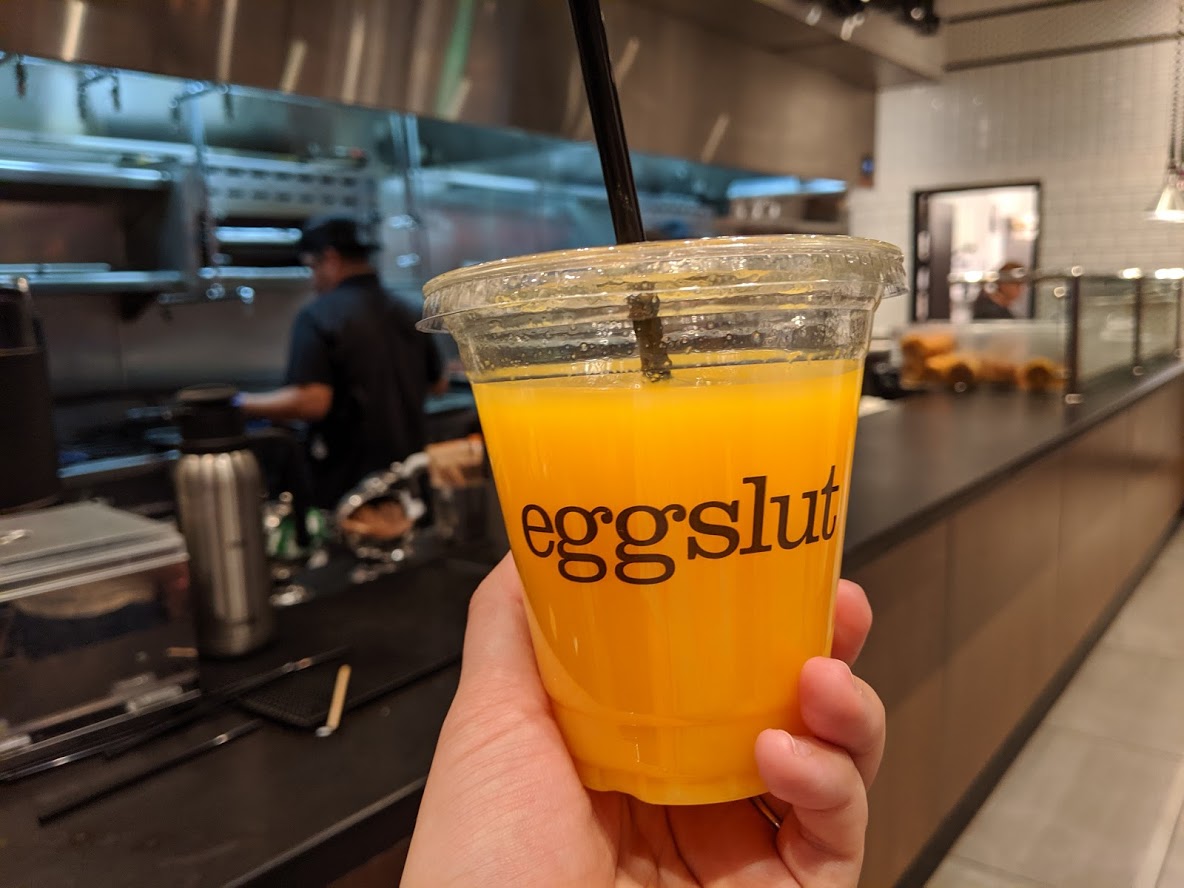 Fresh orange juice: I was feeling thirsty from all the junk I ate the previous evening, so I decided to try the orange juice. You could tell it was freshly squeezed and it was delicious, albeit pricey.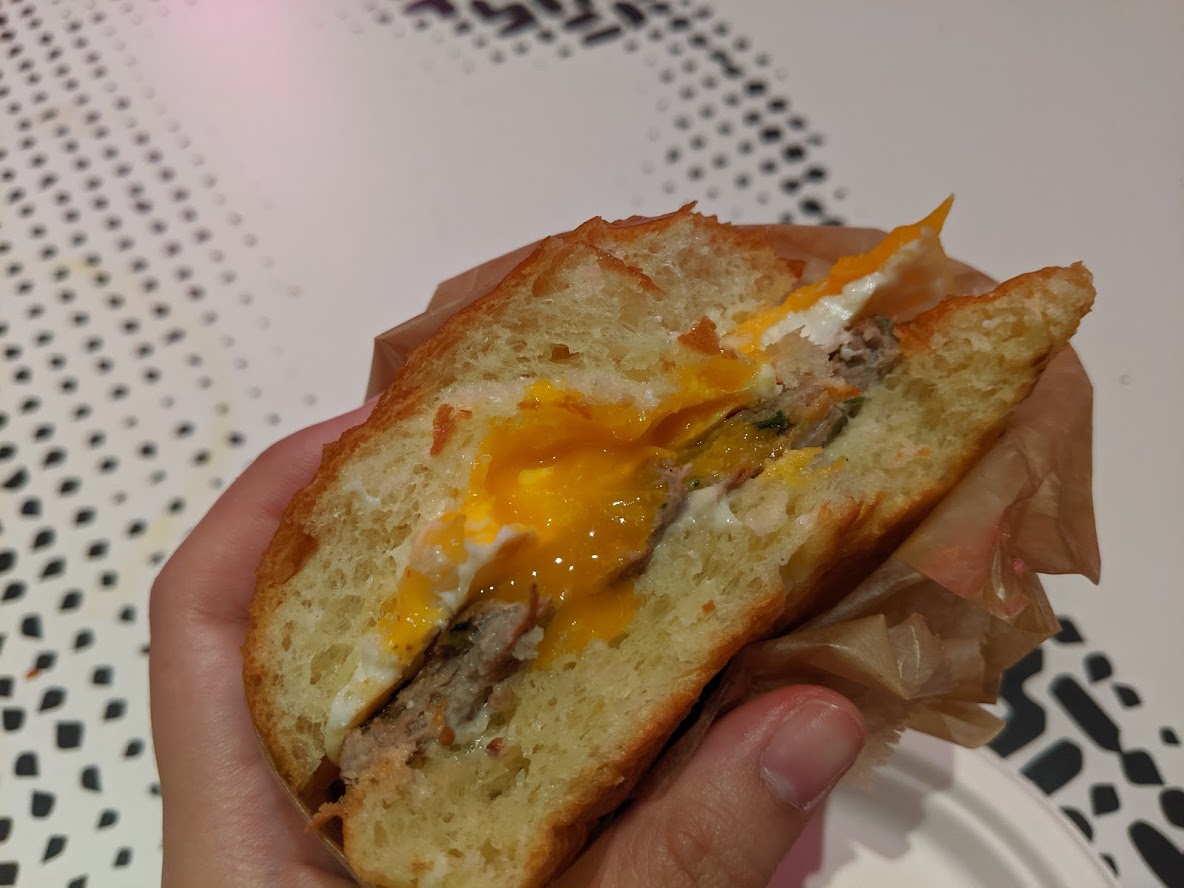 Sausage, egg, cheese: I had my eyes on the sausage, egg, and cheese sandwich. I liked that it was made with turkey sausage!
My breakfast sandwich was delicious and I can see why people line up for this! The sandwich was a perfect harmony with the gooey poached egg, cheese, turkey sausage, and sauce. The brioche bun was very fresh too.
Bacon: The fiance ordered the bacon, egg, and cheese sandwich. He enjoyed his breakfast sandwich and had no complaints about it either.
All in all, we enjoyed Eggslut. The total wait (20 min to order, 20 min for food) was reasonable and worth it, but we probably wouldn't want to wait any longer. This comes from two people who hate waiting in line for any restaurant so take it with a grain of salt.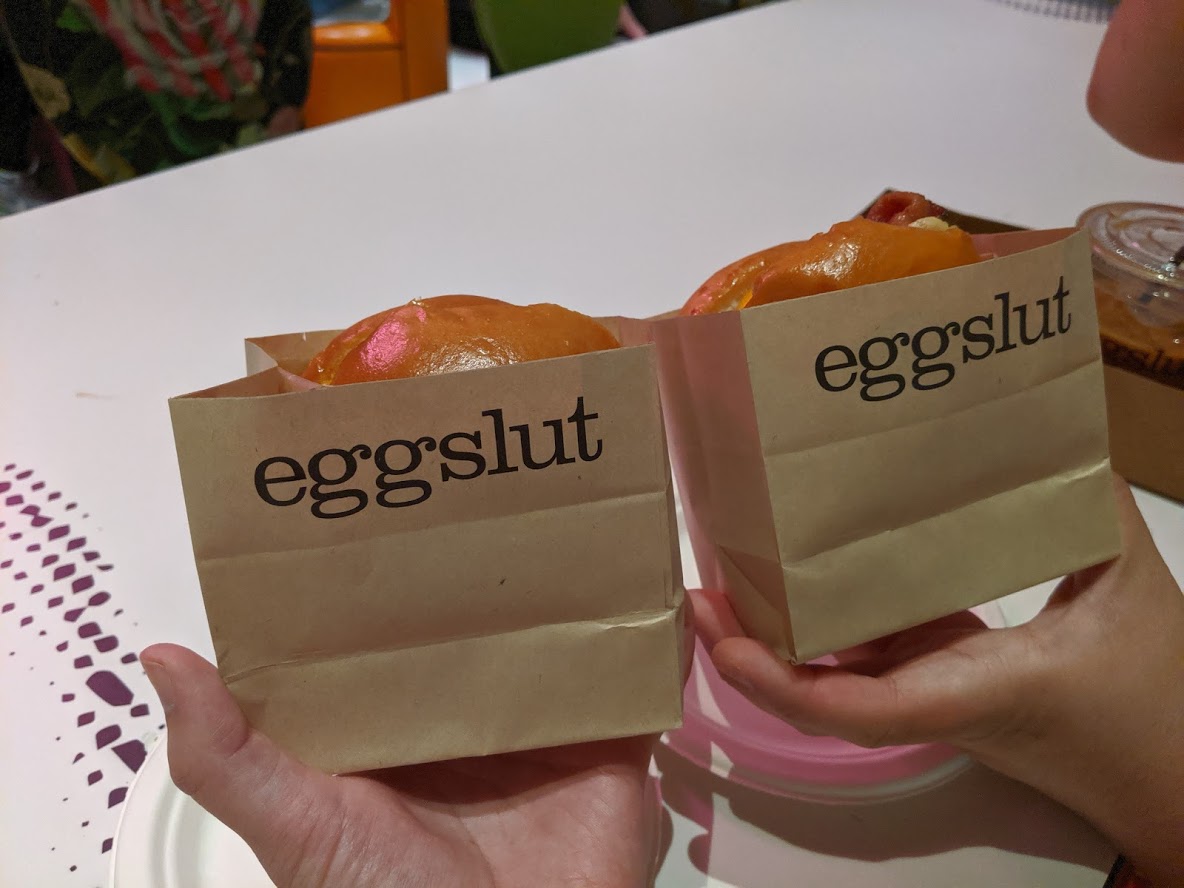 Also, maybe we are just big eaters but we didn't feel full from one breakfast sandwich each. We should have gotten two breakfast sandwiches each instead!