Background: I wrote this post over two years ago, when I traveled to California in January 2014. I never got around to posting it, probably because I was too sad and didn't want to be reminded that I was back in cold and soggy Vancouver. I've been California dreamin' lately, so thought that this post should finally see the light of day. Enjoy!
—————————-
One of the places I was able to visit this year was Venice Beach, California. Even though we only stayed for the afternoon, I fell in love with the charm, quirks, and freedom of this place. This beach encompasses all that my tween years were made of – continuous nights watching The OC or Mary Kate and Ashley's "So Little Time" TV series, with a definite urban edge. It's been ten months since my visit, but I am thinking of California almost each day. It's a lovely land. The sunshine encapsulates you and fills you with optimism and happiness. Or maybe that's just the sun-deprived Vancouverite talking, but seriously, sunshine is a lovely thing to me.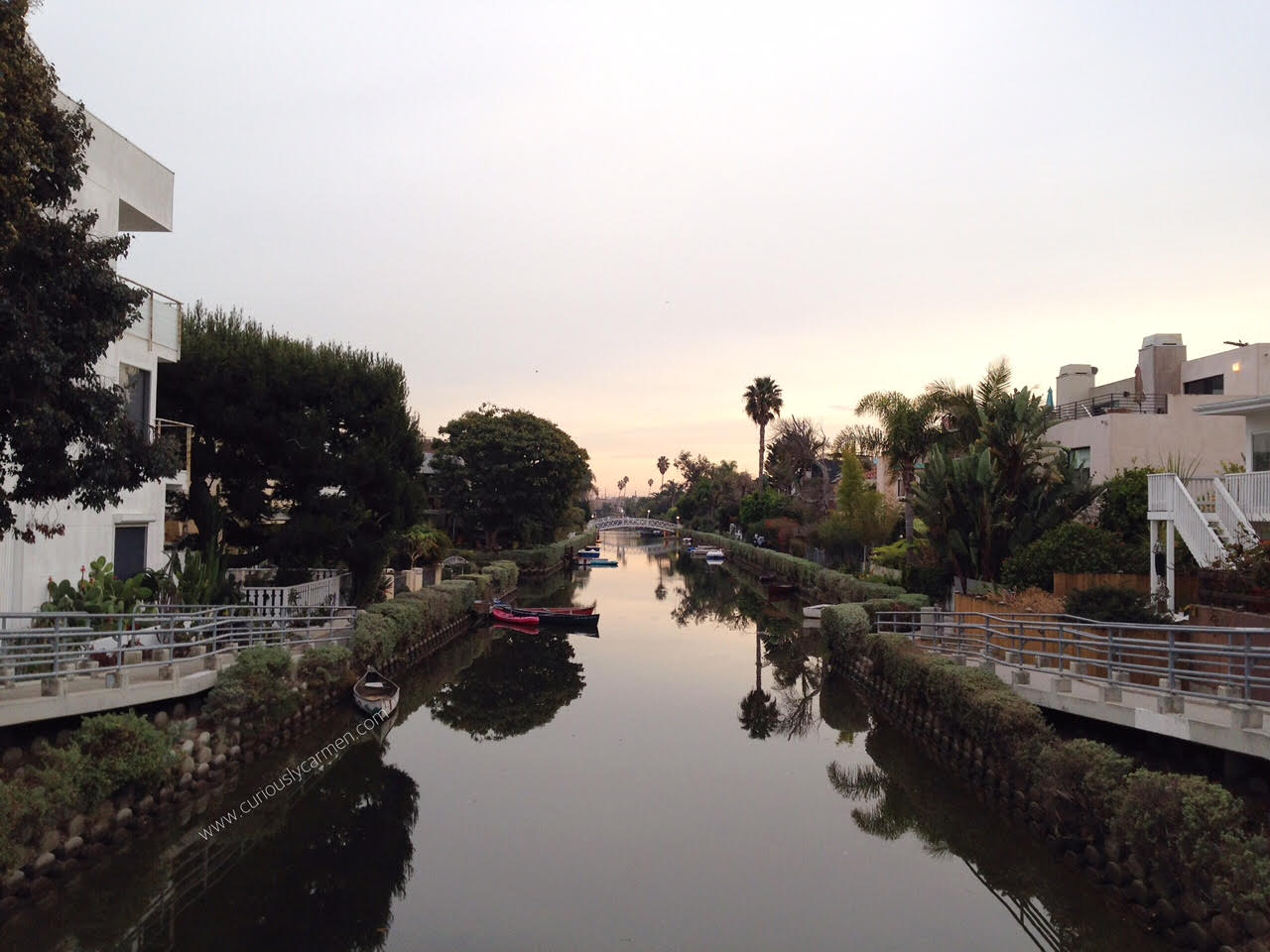 Even though this place was beautiful, it was definitely bizarre and not what I envisioned it to be at first. Honestly, Venice Beach does not care about how they are portrayed, in all its authentic beauty.
The place has an edgy character, and the locals are a bit quirky and bizarre at times. But that's what I loved about this place – it has not been overrun by tourists, and they do not attempt to cover up the local character. Instead, they show this place as it is, in its bizarre and unbarred glory.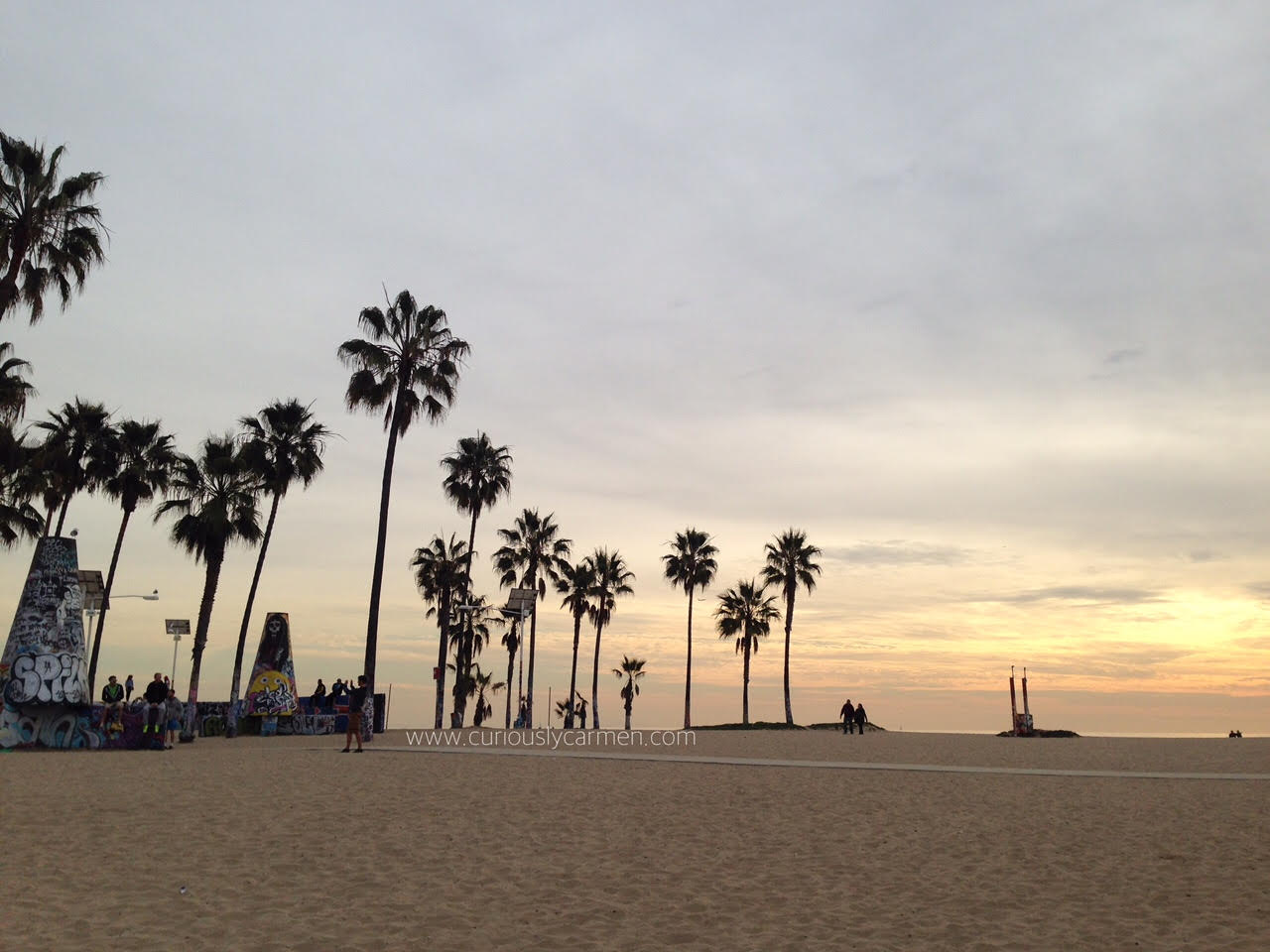 There are aspiring hip hop artists attempting to sell you their latest mix tape, local basketball players, skateboarders, and just locals lounging around the board walk talking to each other. '
You can find all sorts of people lounging and gathering around the board walk, but that's what makes it so interesting.
I saw a man play a broken violin with no strings with so much emotion and passion, I didn't even care it just sounded like squeaky wheels because it was so refreshing and badass of him to play a broken instrument with that much confidence (or he was on drugs).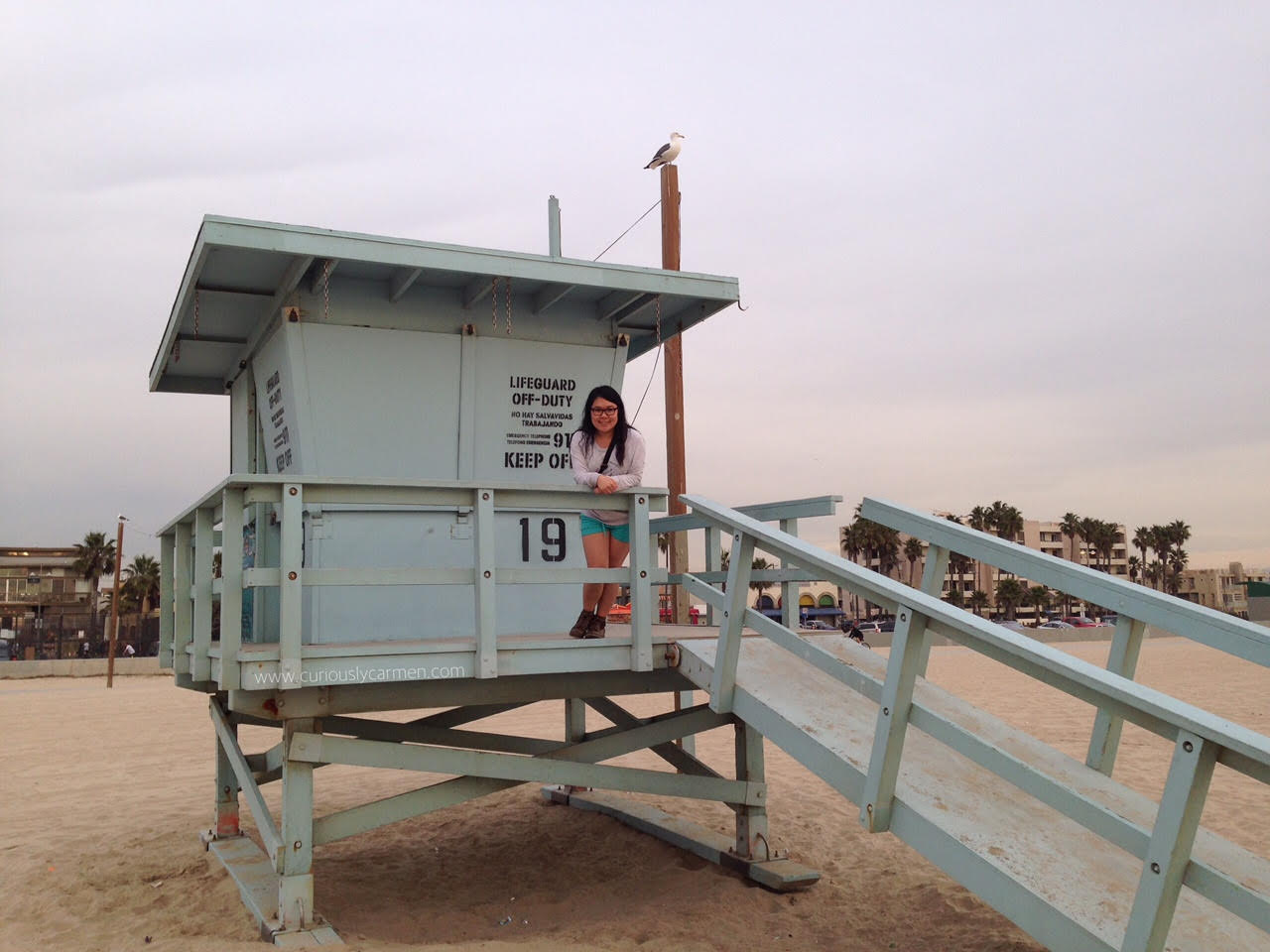 Did I mention how beautiful and stunning the sunset was? The sun started to set secretly and shyly, as the sky turned a soft and light pink. Eventually, it was as if someone edited this seemingly perfect landscape in photoshop, and adjusted the contrast so that the sunset became more crisp and clear. Palm trees dotted the sandy beaches, their shadows reflecting upon the ground.
I soaked the view in and enjoyed every single second before we had to catch our flight back to Raincouver. Even though the sun set earlier and it wasn't scorching hot, I had no regrets visiting Venice Beach in January. It was not overrun by tourists, but instead, with locals taking this time as breathing room before the next flood of the tourist season began.
Thanks for reading,
Carmen