Ceramic Glaze has launched a new limited edition line of beautiful, summer ready colours that I am absolutely loving! When I was doing these swatches, I kept thinking I found my 'favourite' shade but truth is, I can't seem to pick a favourite because I love them all! I'll let the swatches do most of the talking. All of the following swatches have two coats, with the exception of the blue, which is French Riveria.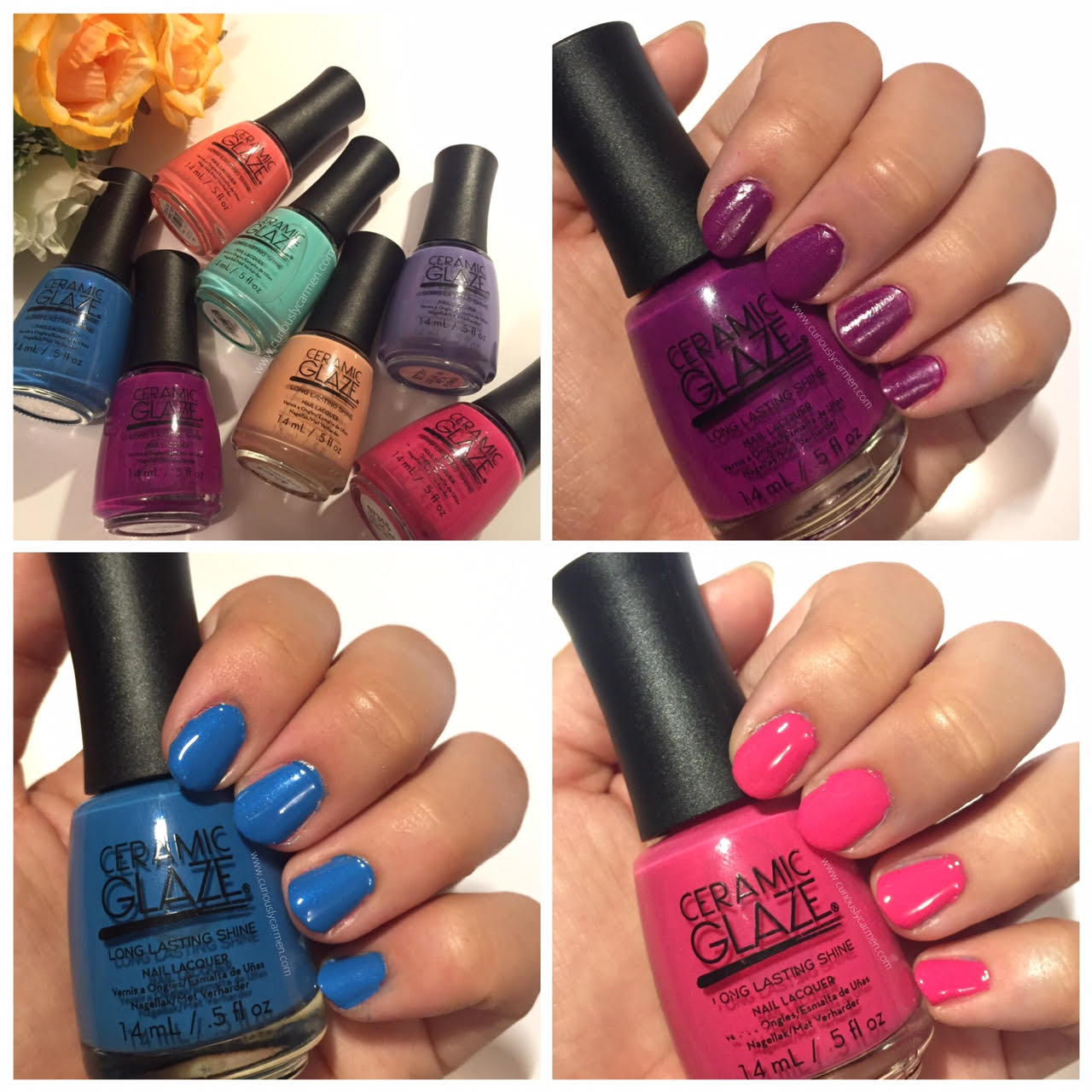 Impulsive: Impulsive is a beautiful, rich purple shade with hints of subtle blue glitter. This dried matte so it was a bit harder to see the glitter, but most of us use a top coat which would for sure make the glitter pop!
French Riveria: French Riveria is another stunning, rich blue shade that would be suitable for any season.
Seize the Day: Seize the Day is a bright, hot pink that reminded me of Barbie! I am a sucker for all things pink so I loved this shade as well.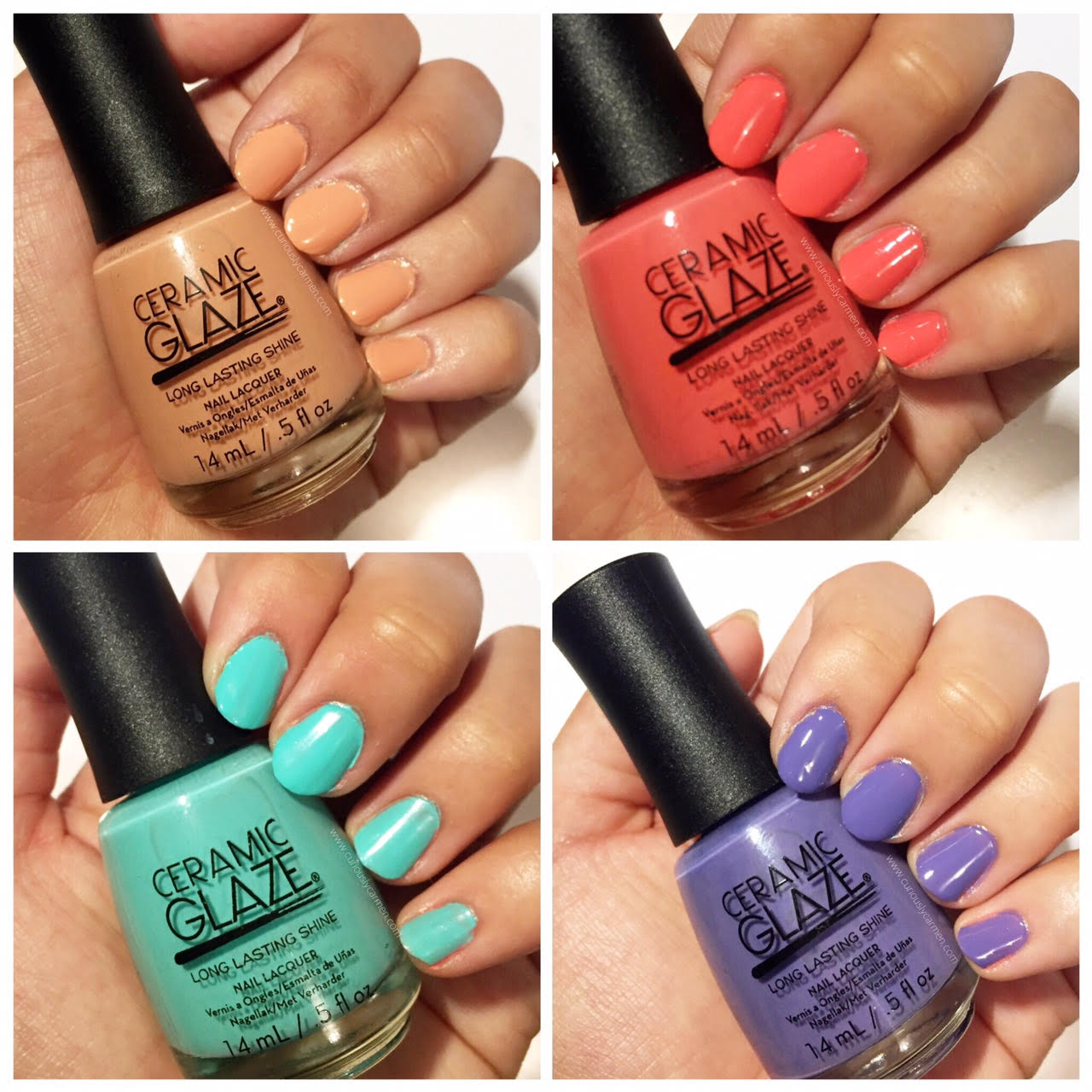 Surf's Up: Surf's Up is a natural, peachy nude shade. With most nude shades, I find that they go on pretty clear so I was glad that I was able to reach a opaque finish with just two coats.
Perfect Peony: Perfect peony is a coral shade which is PERFECT for summer. I remember two summers ago, I had a huge obsession with coral and it was the only polish shade I wore. I had coral shorts, coral tshirts, and various shades of coral polish and I would wear at least ONE piece of coral on most days!
Urbane: Urbane is a beautiful, bright aquamarine shade. I find this formula to be the most difficult to work with and different from the rest of the shades. It was runny, and I needed three coats for an opaque finish while the other shades only needed one or two! However, this is still a beautiful shade so it's not going to stop me from wearing it.
Petal pusher: Last but not least, petal pusher is a stunning muted, pastel purple shade that I love as well.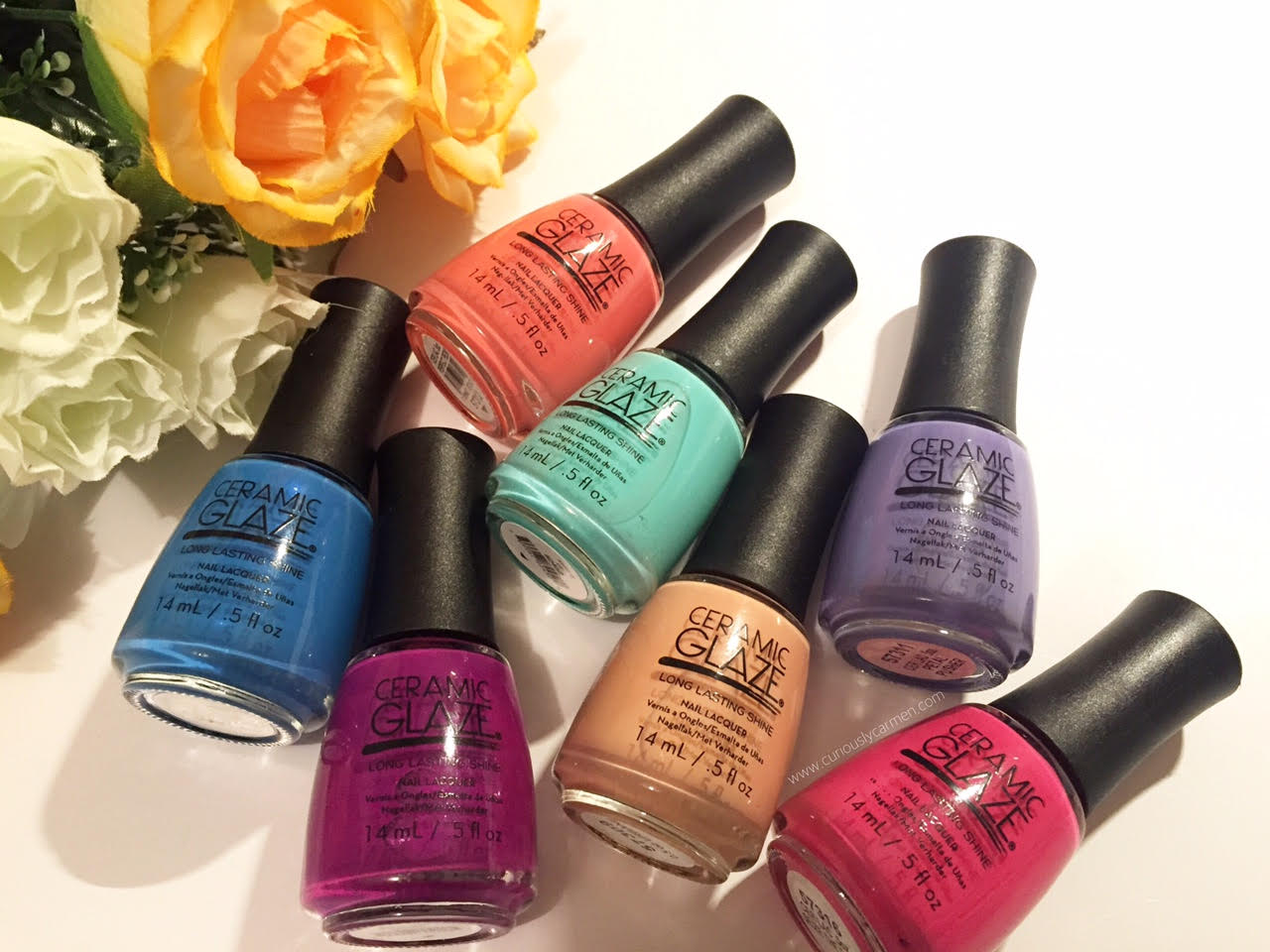 With the exception of Urbane, I found the polishes really easy to work with. I was very impressed with the beautiful, healthy and opaque finish that they all had as well.
This limited edition collection is now available at Shoppers Drug Mart!
Which one is your favourite?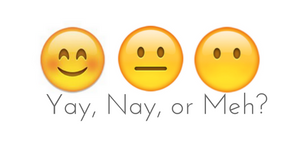 Yay!
Thanks for reading!
Carmen
Press samples featured. Opinions are own.