Riverway Clubhouse is inconspicuously tucked away behind SW Marine Drive, almost by the Fraser River. They are owned by the City of Burnaby just like their sister restaurant, Burnaby Mountain Clubhouse.
We have been to Burnaby Mountain Clubhouse many times but my mom wanted to try Riverway Clubhouse this time, so off we went!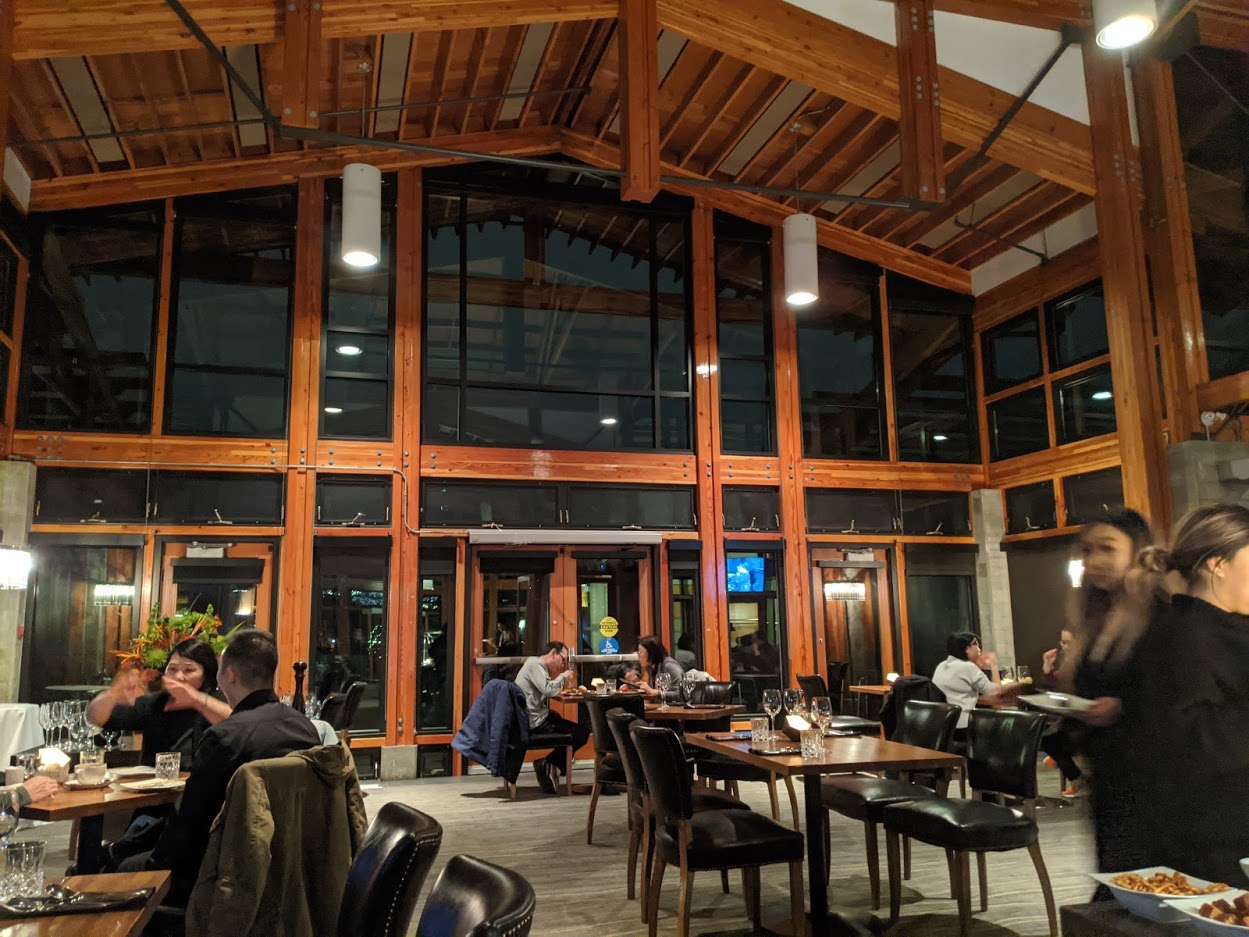 Riverway Clubhouse has a slightly upscale feel to it. The theme is modern and rustic, with very high ceilings. It would be really nice in the summer because the floor to ceiling windows overlook the golf course pond!
This place is also quite popular for weddings and fills up quickly! 😉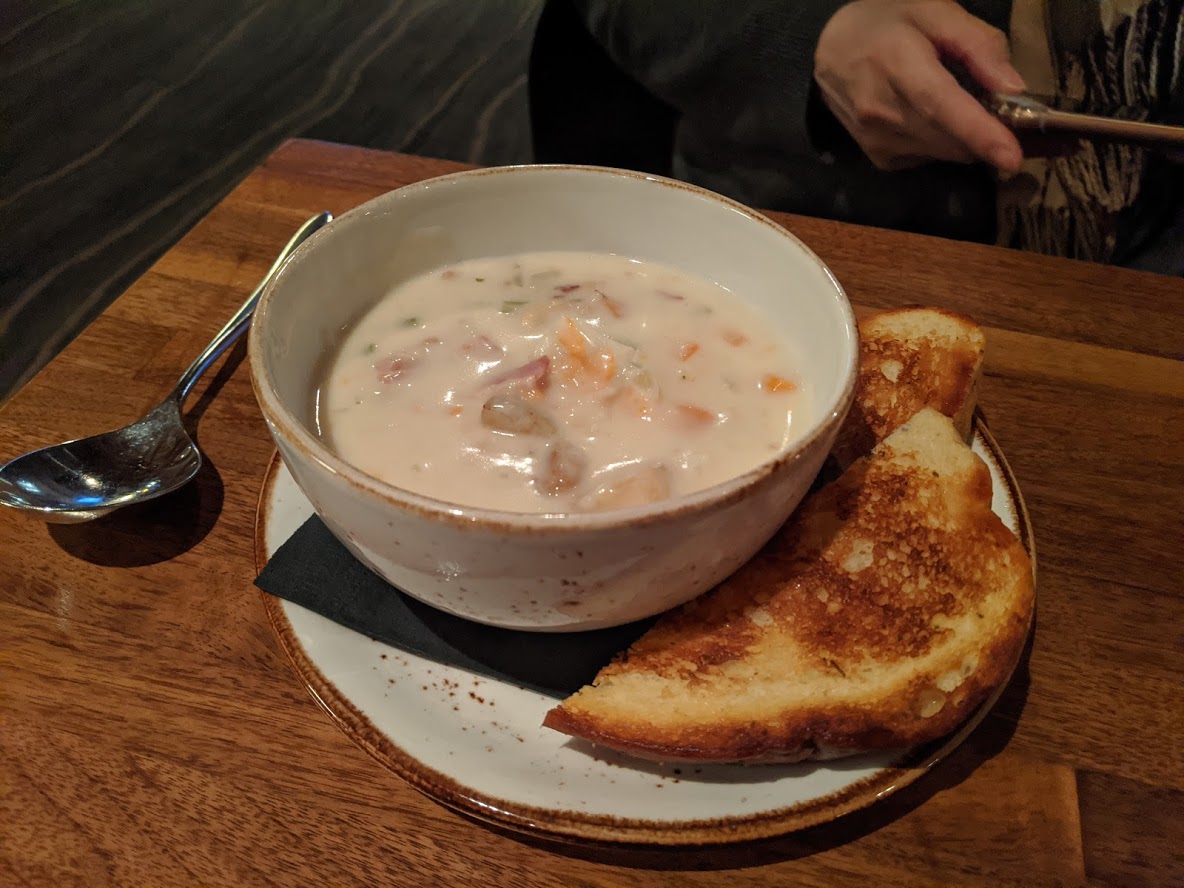 Clam chowder: My parents chose the three course menu for $35. My mom had no complaints with the clam chowder or garlic bread that came with it.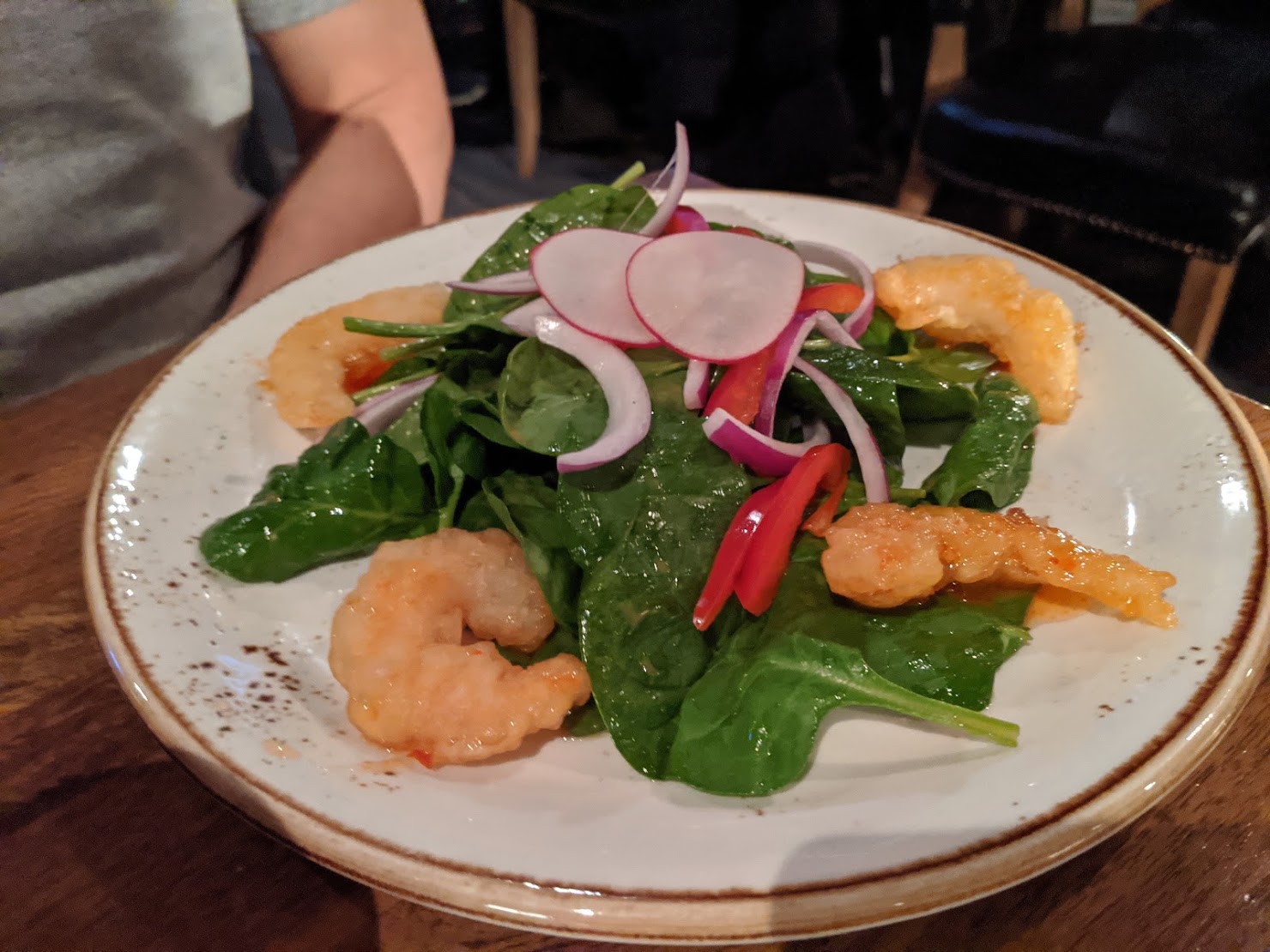 Prawn salad: My dad chose the salad for his first course. The veggies were very fresh! In addition, the prawns were crunchy and fresh with a sweet chili glaze on top.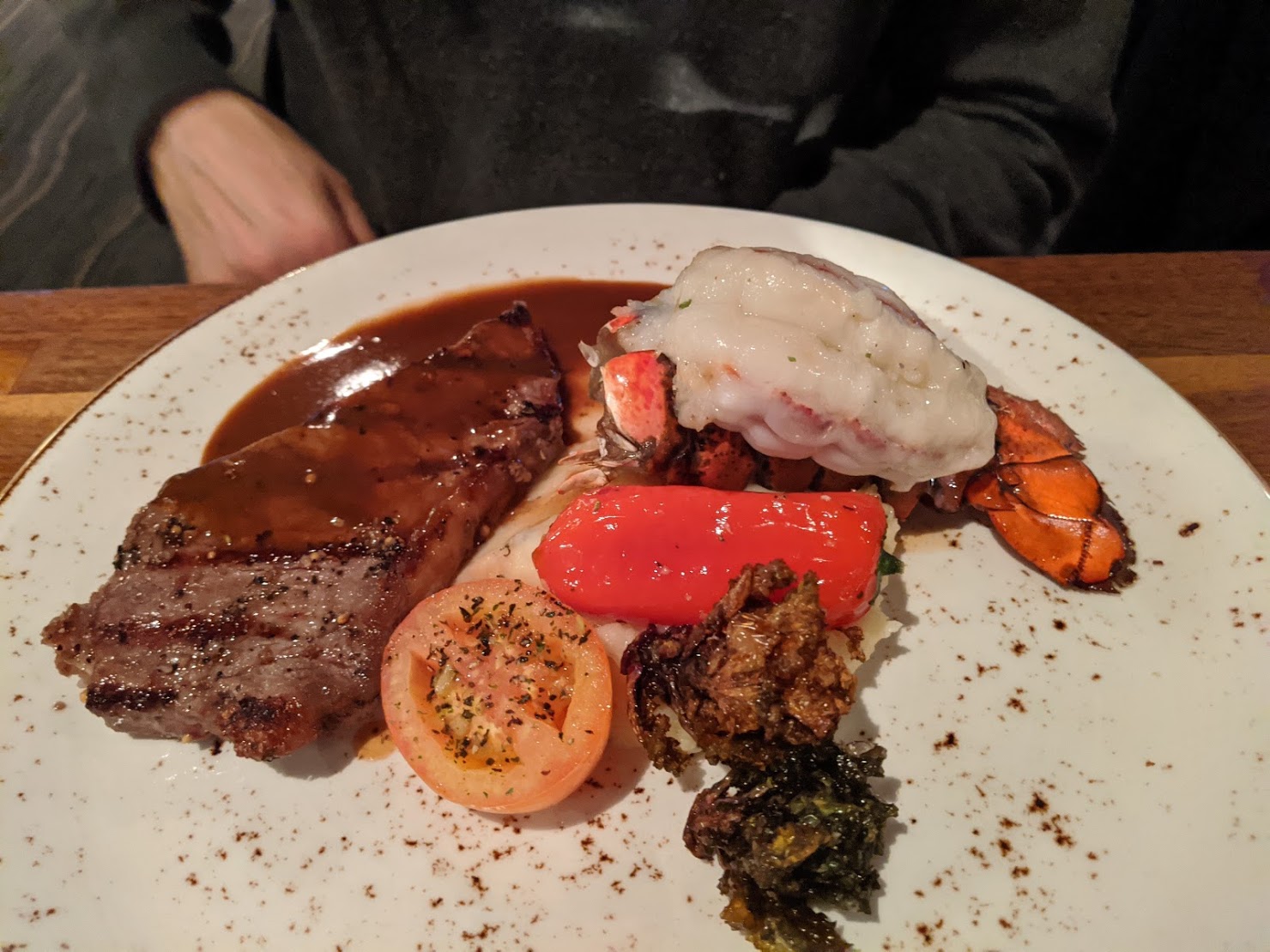 Steak and lobster: My parents both ordered the steak and lobster for their main course. The steak could have used a bit more seasoning but the lobster was good!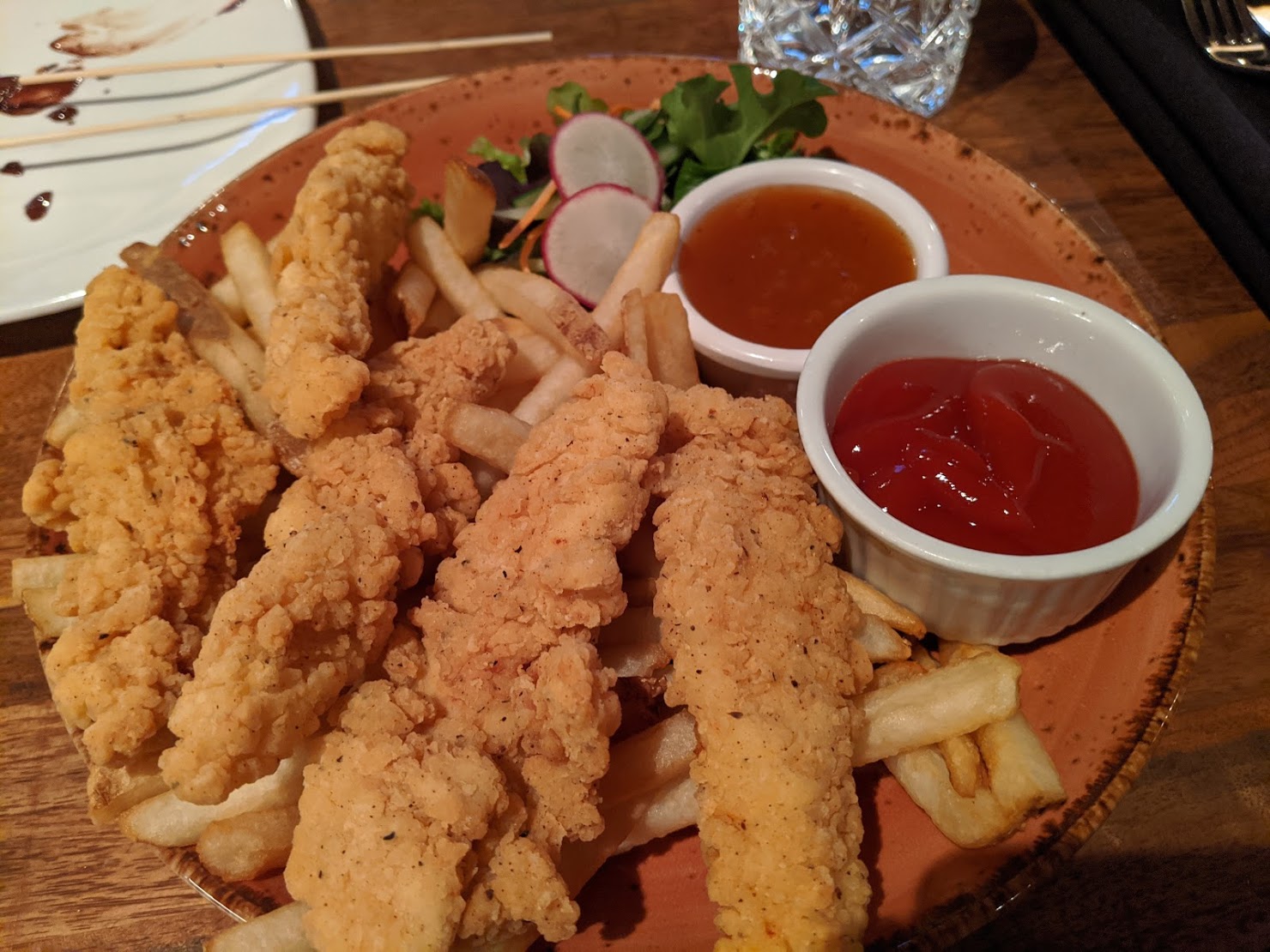 Chicken strips: What kind of person orders chicken strips at a nice restaurant? Apparently this food blogger.. sue me! Chicken strips are life!
My chicken strips were amazing and I had no regrets. They came out piping hot and were very juicy. I was impressed that it came with 5 pieces! I ended up taking half of it home w fried for lunch the next day because it was quite big.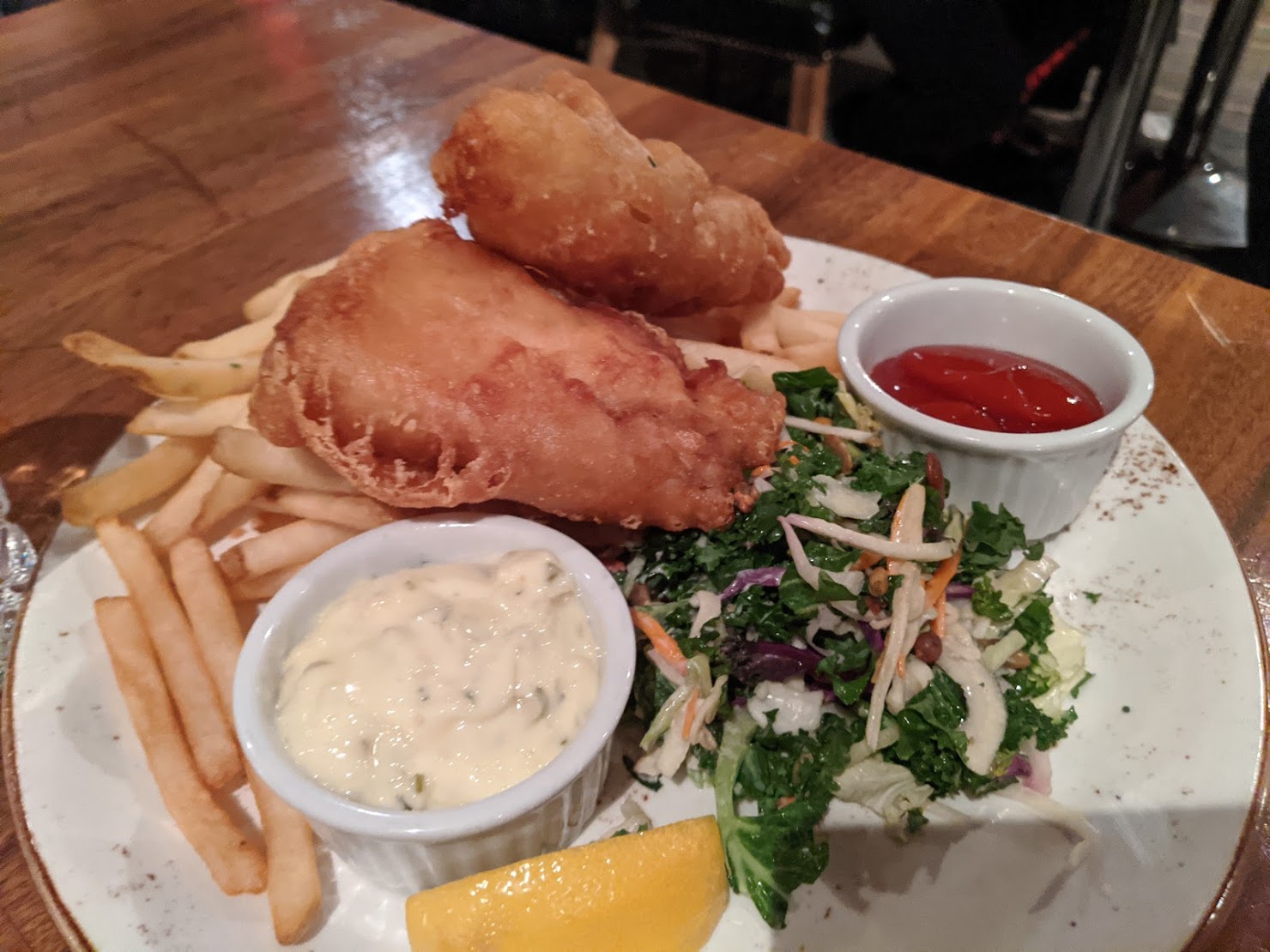 Fish and chips: The fiance enjoyed his fish and chips as well! The pieces of fish were fat and juicy. I find that sometimes with fish and chips, it is just a giant air pocket that makes the fish look big. Am I making sense?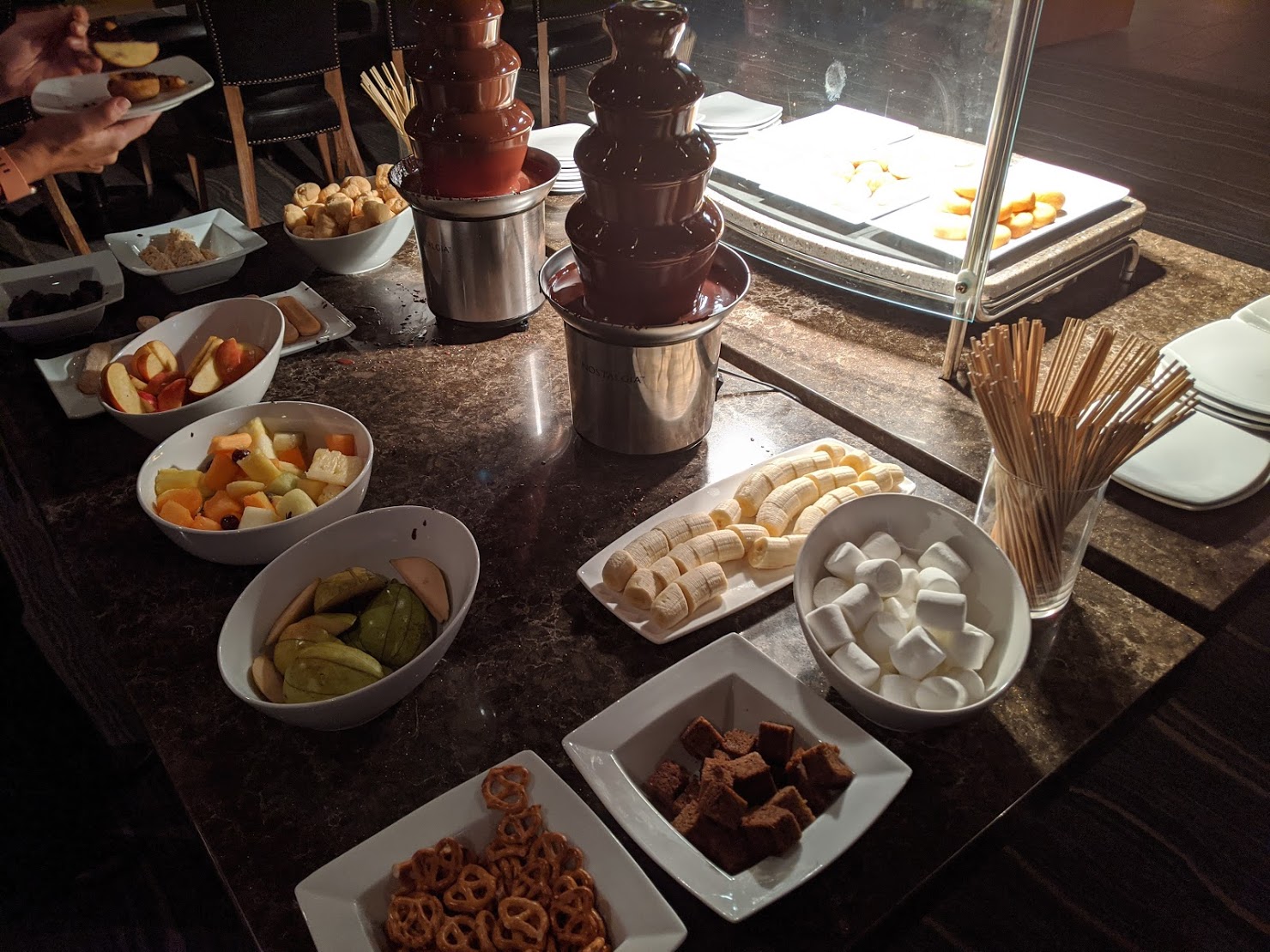 Dessert: The dessert was an AYCE chocolate fountain with different items such as bananas, marshmallows, melon, apples, cookies, oranges, etc. It was fun to go up to the chocolate fountain and choose desserts. There was also some mini donuts and pastries too! Other tables had kids and they really enjoyed going up to the chocolate fountain.
Service was attentive and the atmosphere was calm and peaceful. They were playing Charlie Chaplin videos on loop the whole night which was entertaining!
If you're looking for a quiet but nicer place to go away from the city, I would recommend Riverway!