It's been a really long time since the boyfriend and I were this disappointed at a restaurant. After attending Ribfest in July and going to their BBQ stand, we were counting down the days until Smoke and Bones opened their first location in North Vancouver.
However, our experience here was a total 180 from Ribfest… so many things, if not all things went wrong.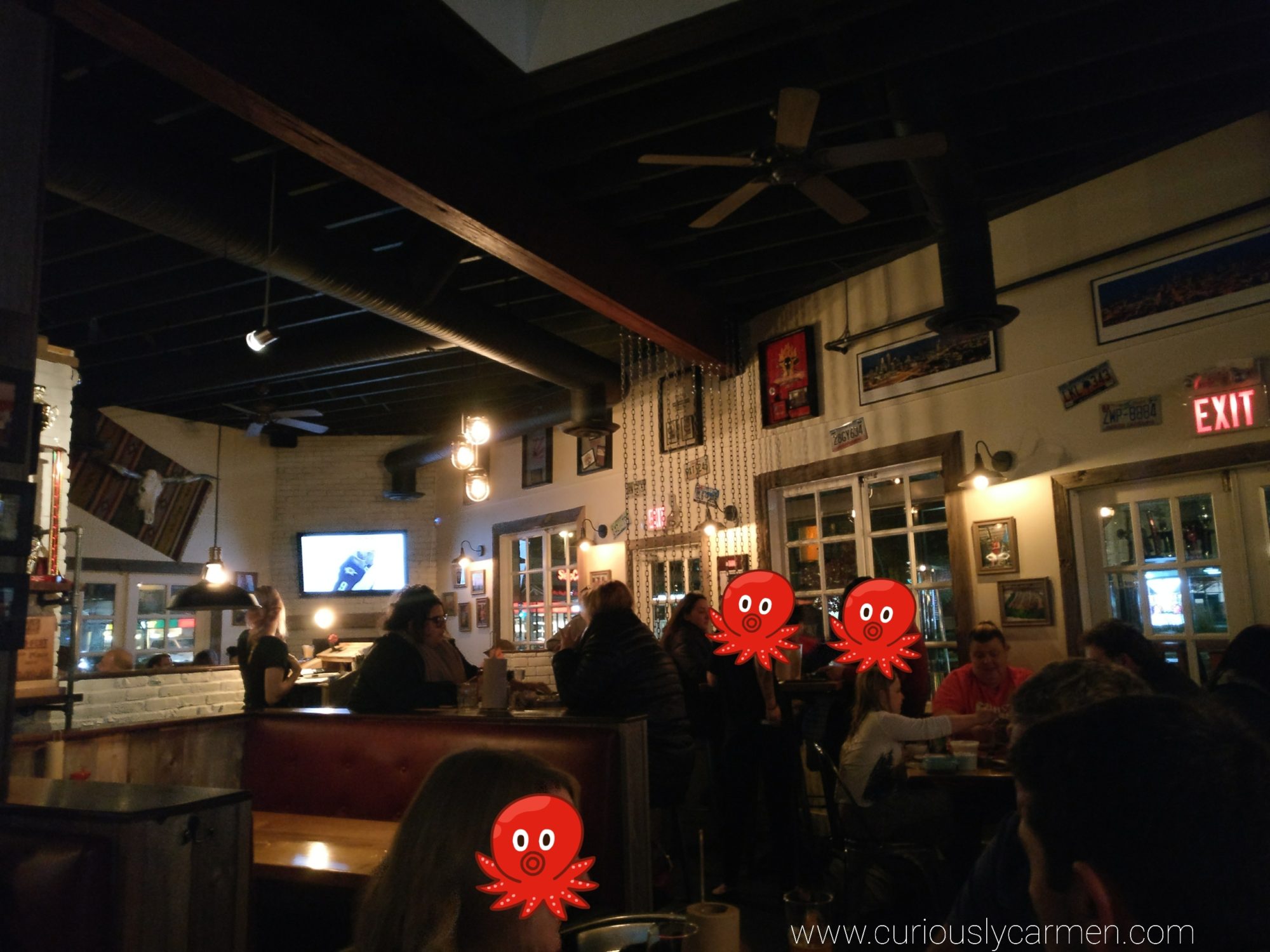 After a 30 minute wait, we were finally seated. The restaurant had a warm and inviting feel to it, although it did feel a tiny bit cramped. This is where the 'good' ends, although there wasn't much good to begin with.
When we ordered, we were told by the server that they were out of BBQ ribs and brisket… the two main menu items. Okay, fair enough… new restaurant, busy Saturday night. We were a bit disappointed as they should have told us at the beginning but whatever, we will survive. So we ordered other things which were not good.

Pulled pork burrito: This sounded good on the menu, but it was abysmal. First, it was really small and definitely not a burrito size… more of a snack wrap. Secondly, it was bland and flavourless.
Thirdly, it came with a bunch of grocery store chips. We really regretted ordering this because it was NOT worth the money… but not like we had much of a choice since most of their menu had BBQ ribs and brisket.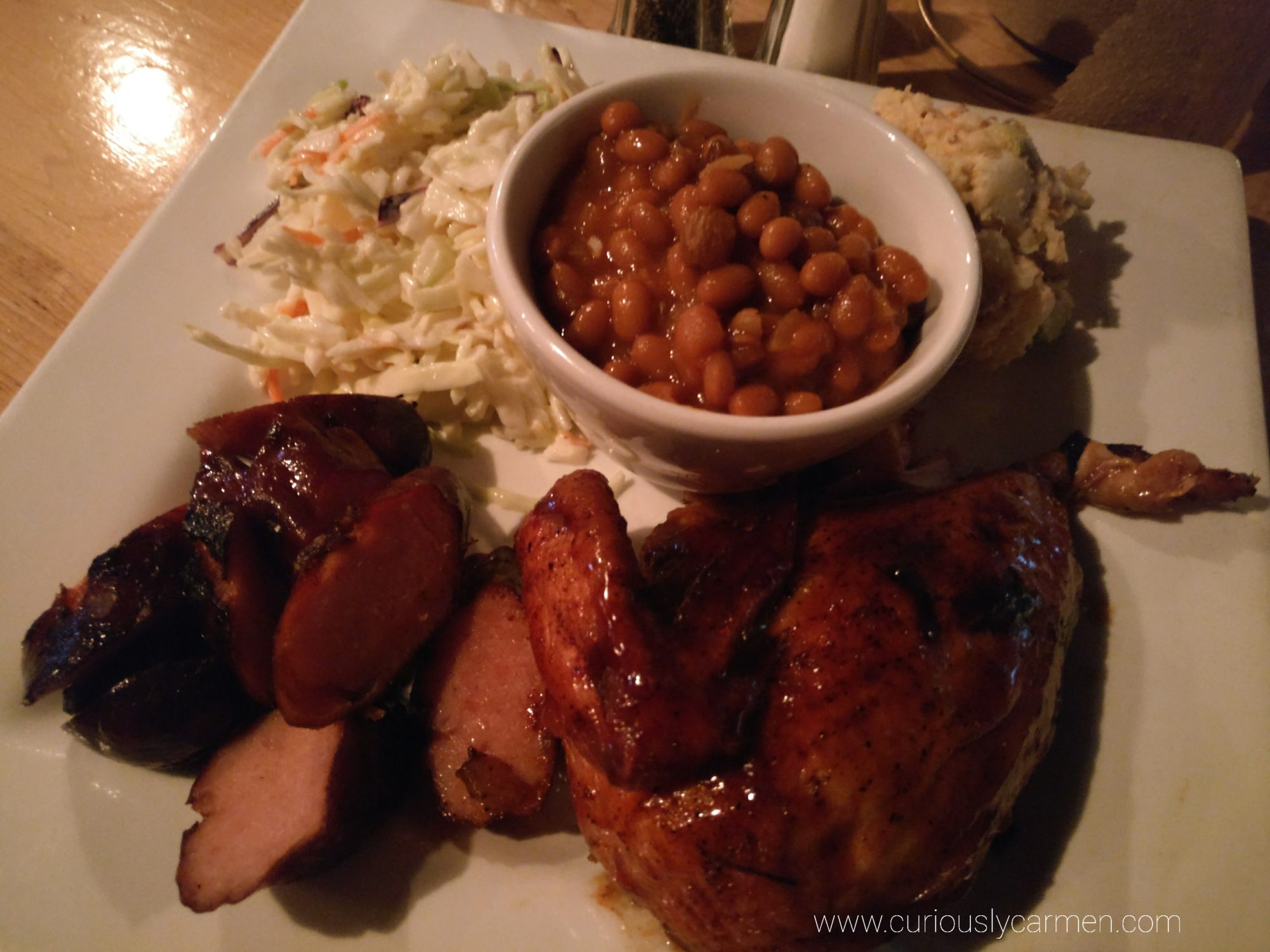 Chicken & sausage platter: So since they didn't have BBQ ribs and brisket, we opted for our second choice. The sausage was the only decent thing because it's quite hard to mess up sausage. The chicken was VERY dry.
Only the skin had flavour, while the meat was just bland and dry. It definitely needed more marinade.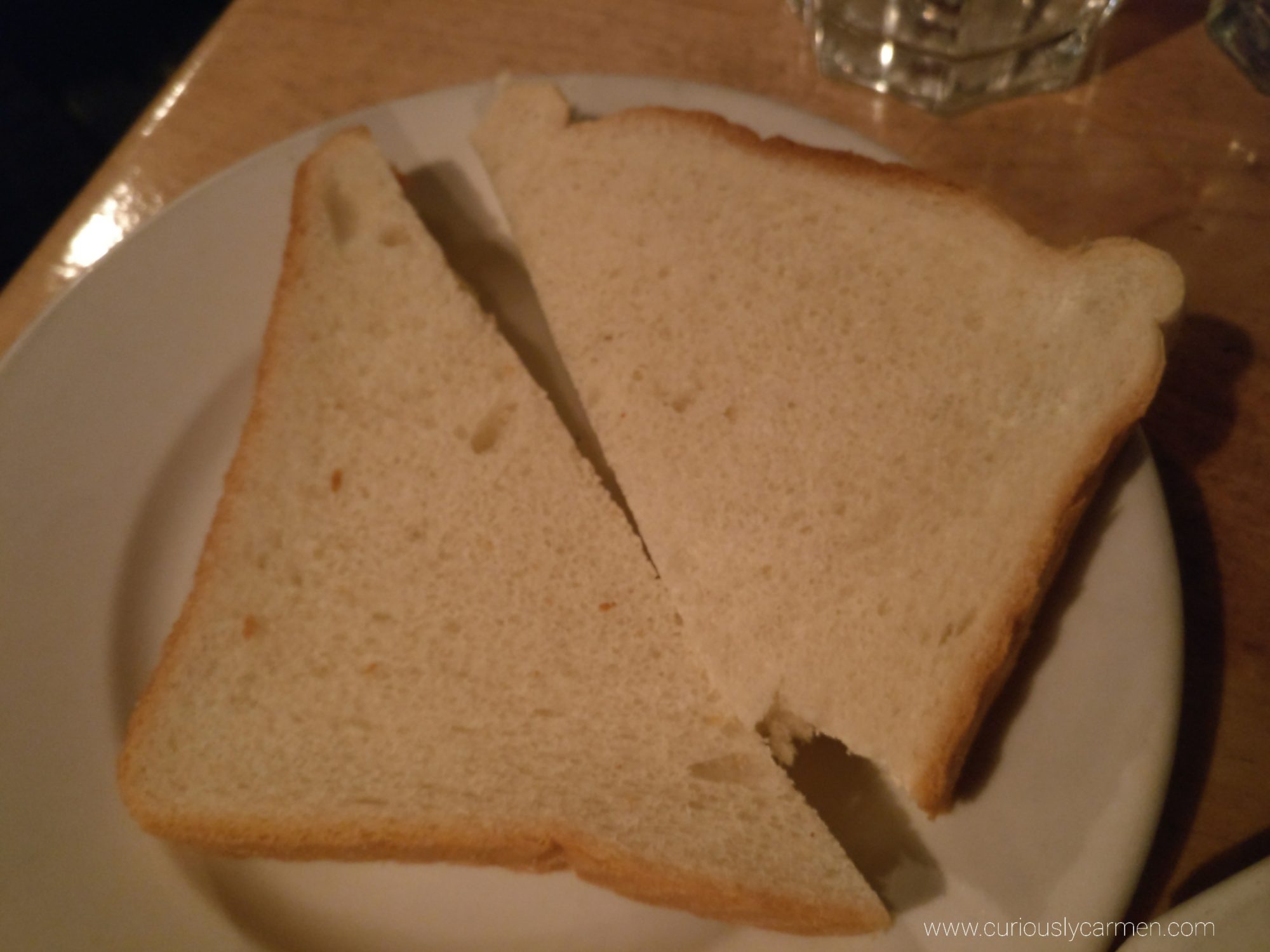 Bread: Can we just take a moment to look at this sad piece of white bread? The platter came, and we were told that they were out of corn bread as well… ok. So, she said that she could bring us a 'Southern style white bread'. Well, not like we had any other options if they were out of corn bread.
IT WAS LITERALLY A PIECE OF WHITE BREAD. Nothing special about it, no 'Southern' style. Straight up plain bread that I can buy from Safeway. Not toasted, no jam, butter… nothing. Just plain bread. I can't even call it toast because it wasn't toasted.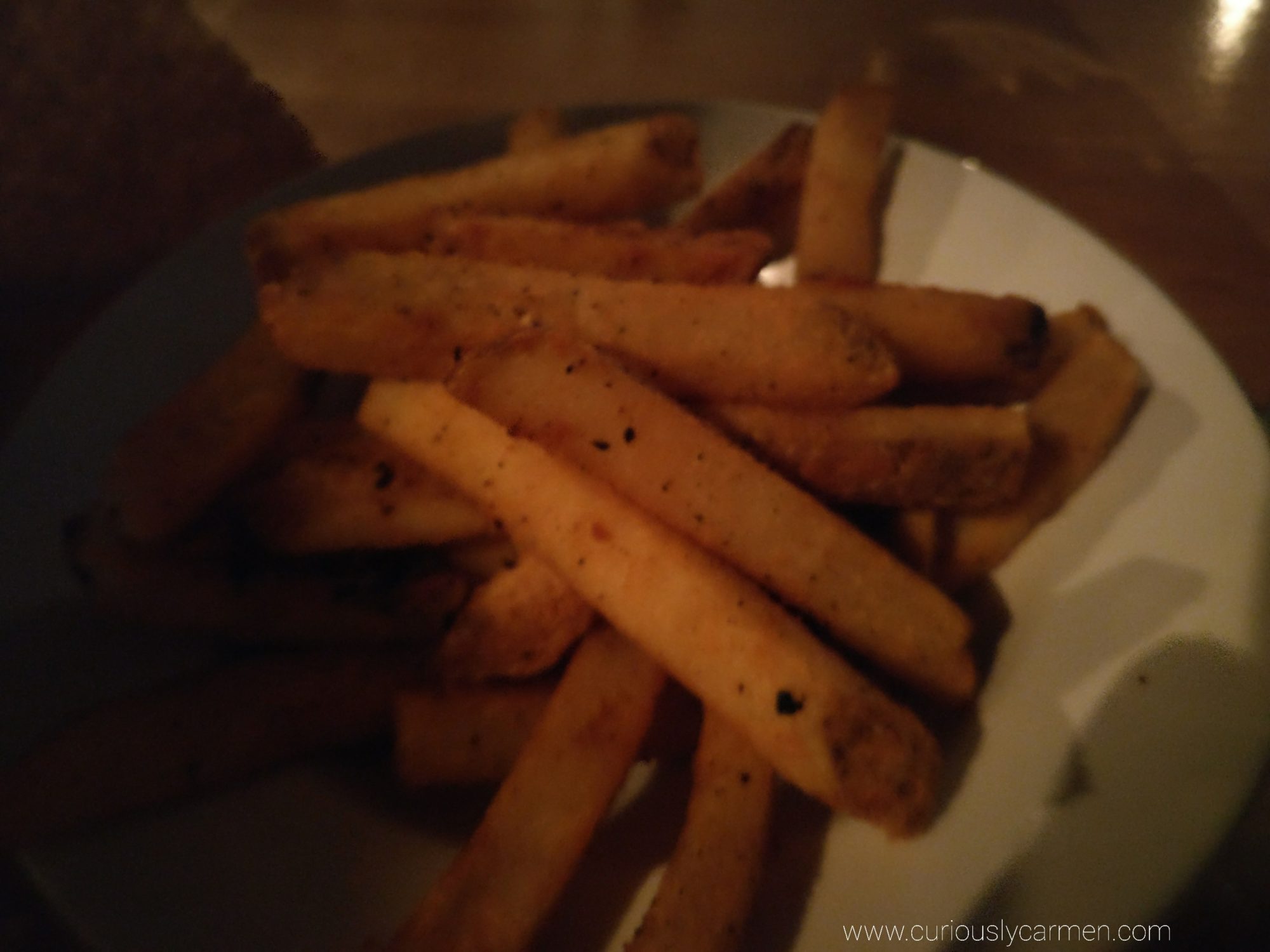 THEN, I noticed that they had given us the wrong side. We ordered fries, which I confirmed with the boyfriend incase I said the wrong thing. So we decided to try the mashed potatoes, and if they were good, we would just stick with it and not ask for our server.
Nope, the mashed potatoes were equally as bad as everything else. Super bland, no flavour. So we told her about the mistake, and the server was quite rude about it. She treated us as if we were stupid, and gave us attitude saying "well you ordered mashed potatoes". No, we did not.
After everything, we were just ready to leave this place ASAP. I'm not a picky food blogger and usually have good experiences. I don't like to complain and cause trouble, but looking back, we probably should have said something. But we were just so done with this place that we wanted to leave.
Will we be back? Nope, and I don't recommend coming here. Mistake after mistake after mistake.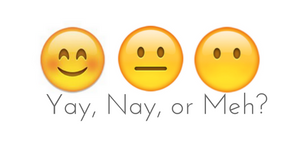 Nay x100000000.