Another Taiwanese bubble tea place checked off my list! YiFang is one of the many bubble tea companies from Taiwan to show up in Vancouver in the past year. I remember when they opened their first shop in downtown 1 year ago? Now, they have 5 locations in Metro Vancouver – with more to come probably!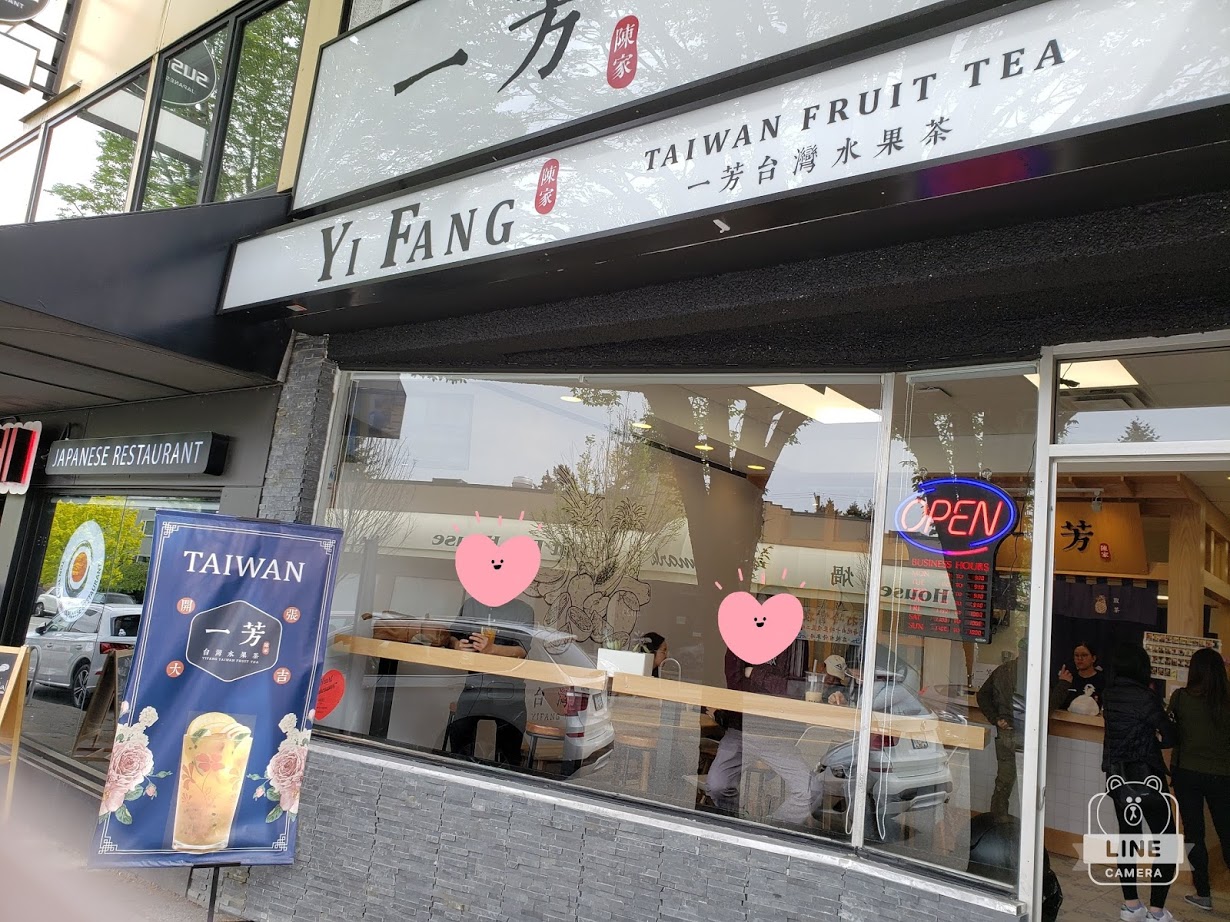 Cola and I went to the location on Cambie Street after having lunch at TonTon Sushi next door, just across from King Ed Station.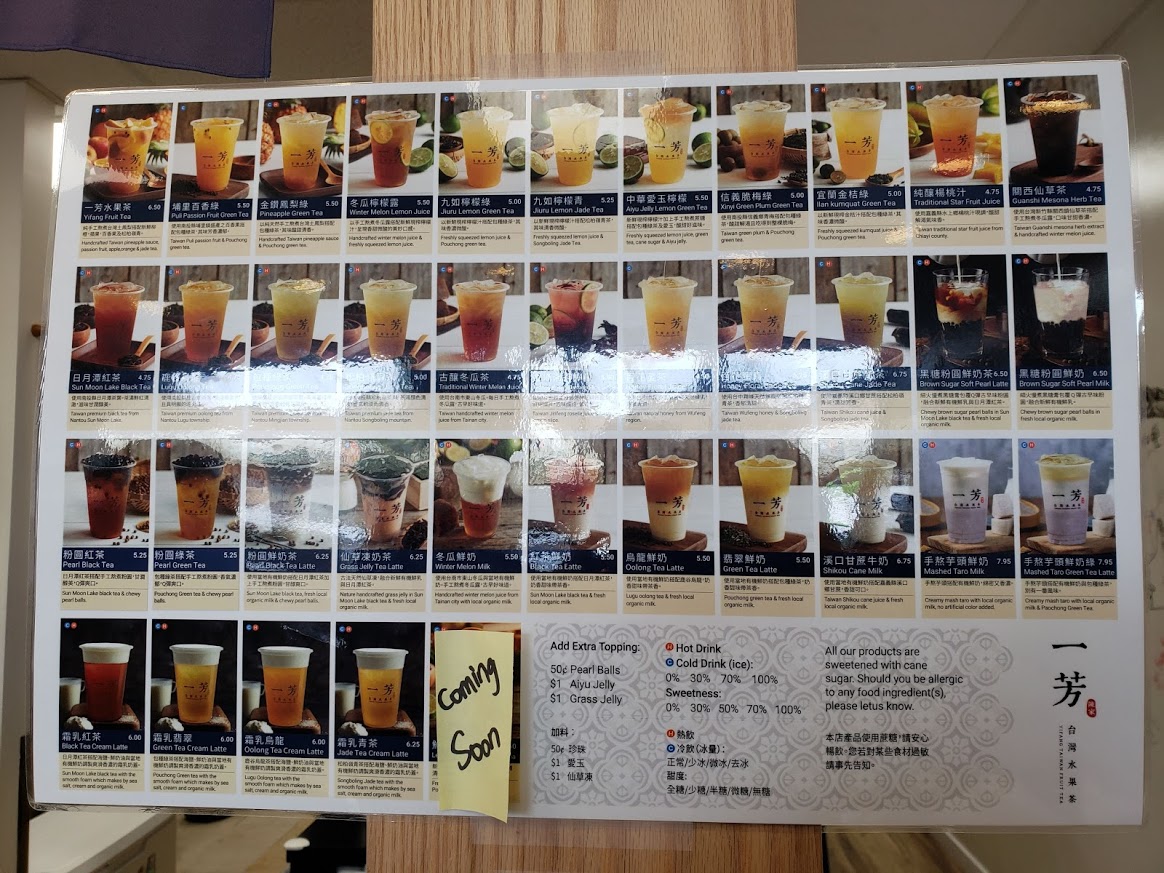 One thing I really appreciated about YiFang was their descriptive menu. Under each drink, there was a full description of what was inside.
For someone who has dietary restrictions and digestive issues, it's really important that I know what exactly is in the food or drink before having it. So, I really appreciated this detail!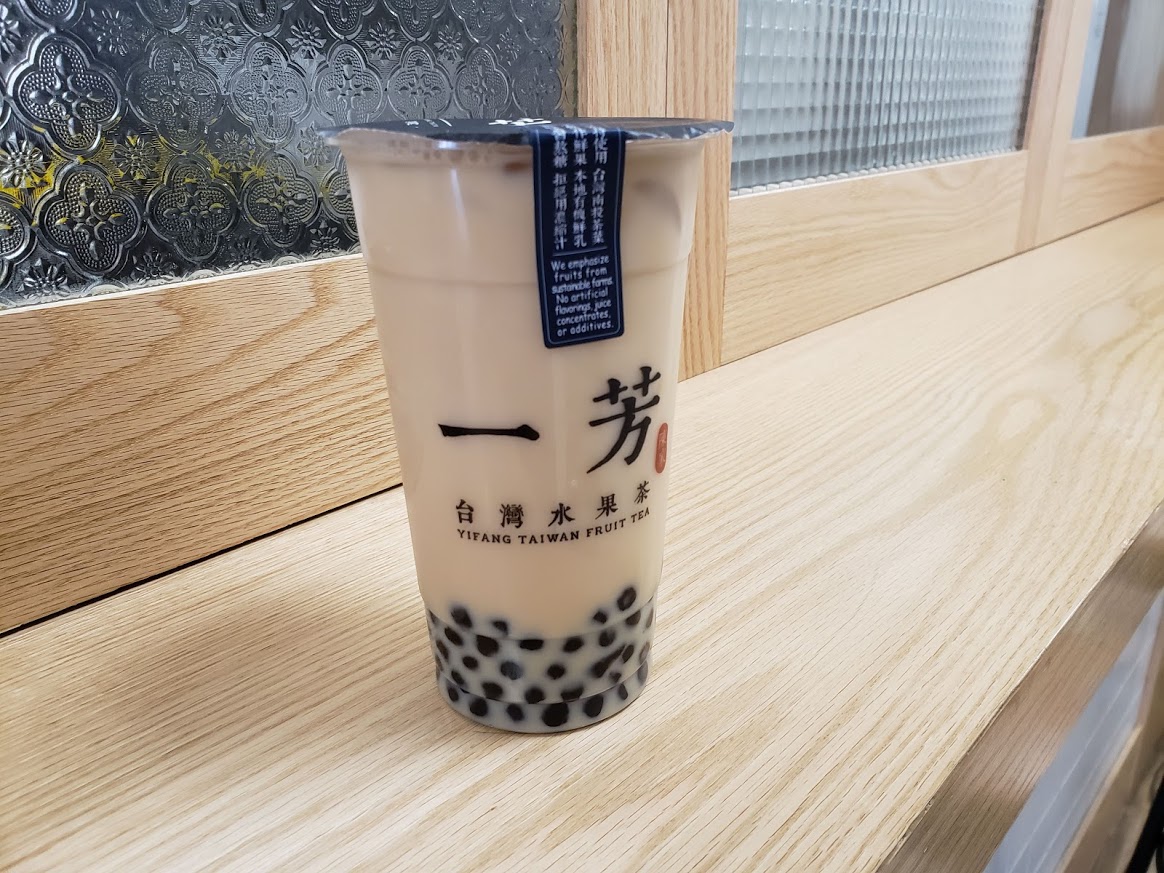 Black tea latte: Cola has had this before, and found it to be alright. Nothing too special, nothing bad about it either.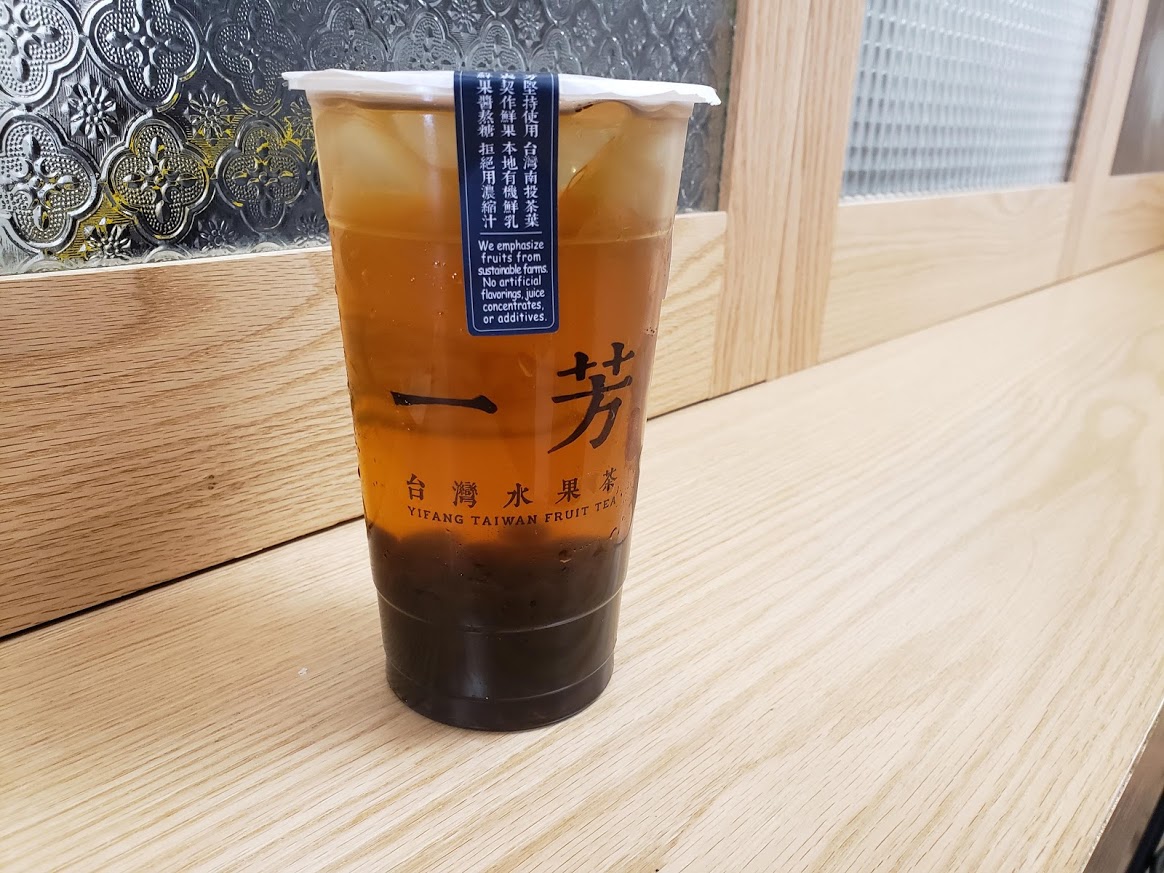 Wintermelon juice: Unlike Sharetea, I wasn't able to customize the sweetness level because it comes as a pre-made juice here. That was a bit disappointing, but luckily I didn't find it overly sweet.
Even with the pearls added, the sweetness level was still tolerable although I would have liked it a bit less sweet for the wintermelon flavour to shine.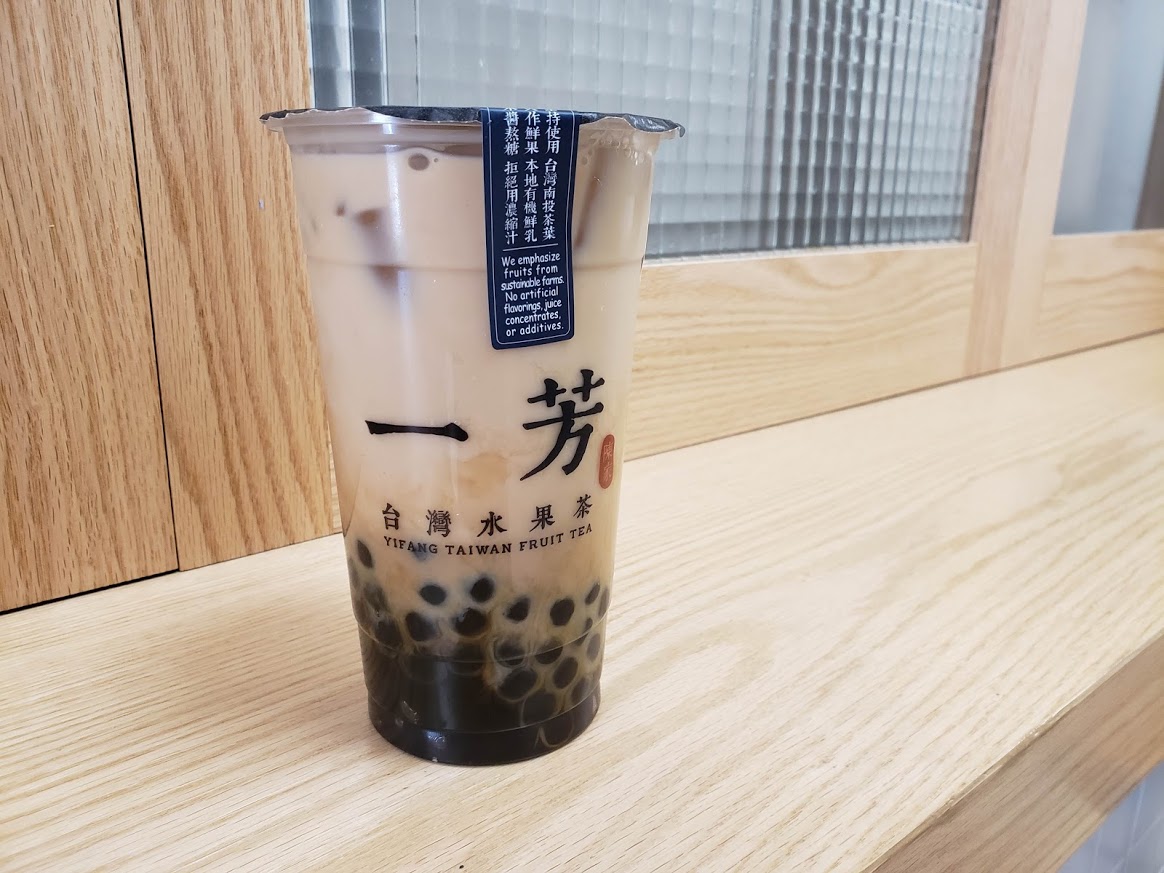 Brown sugar soft pearl latte: After hanging out with Cola, I came back a few hours later to get the boyfriend a drink to-go before heading home. We usually try new bubble tea places together and I didn't want him to miss out!
Unfortunately, he didn't find the black tea to be fragrant or strong enough. The black tea was quite faint.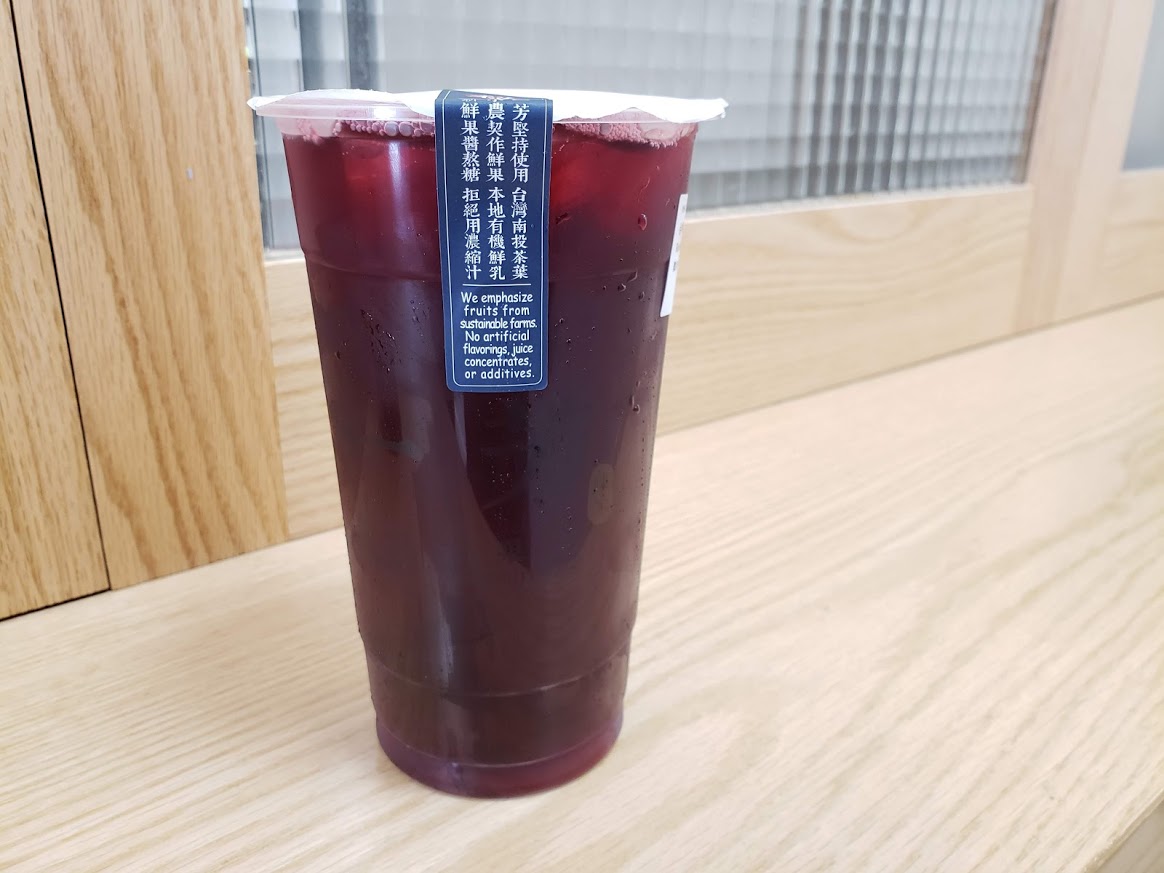 Jinfeng roselle lemon slice juice: I also ordered this to have at night. Sadly, I forgot to order pearls! But after drinking it, I'm glad I didn't because the drink was already very sweet.
I would describe this as a blackcurrant juice, just like Ribena, with a hint of lemon. You also aren't able to customize the sweetness for this either. I ordered this with 30% ice, which was not a good idea because the juice was veryyyy concentrated and sweet.
I'd recommend ordering it with full ice level, otherwise it is like drinking syrup!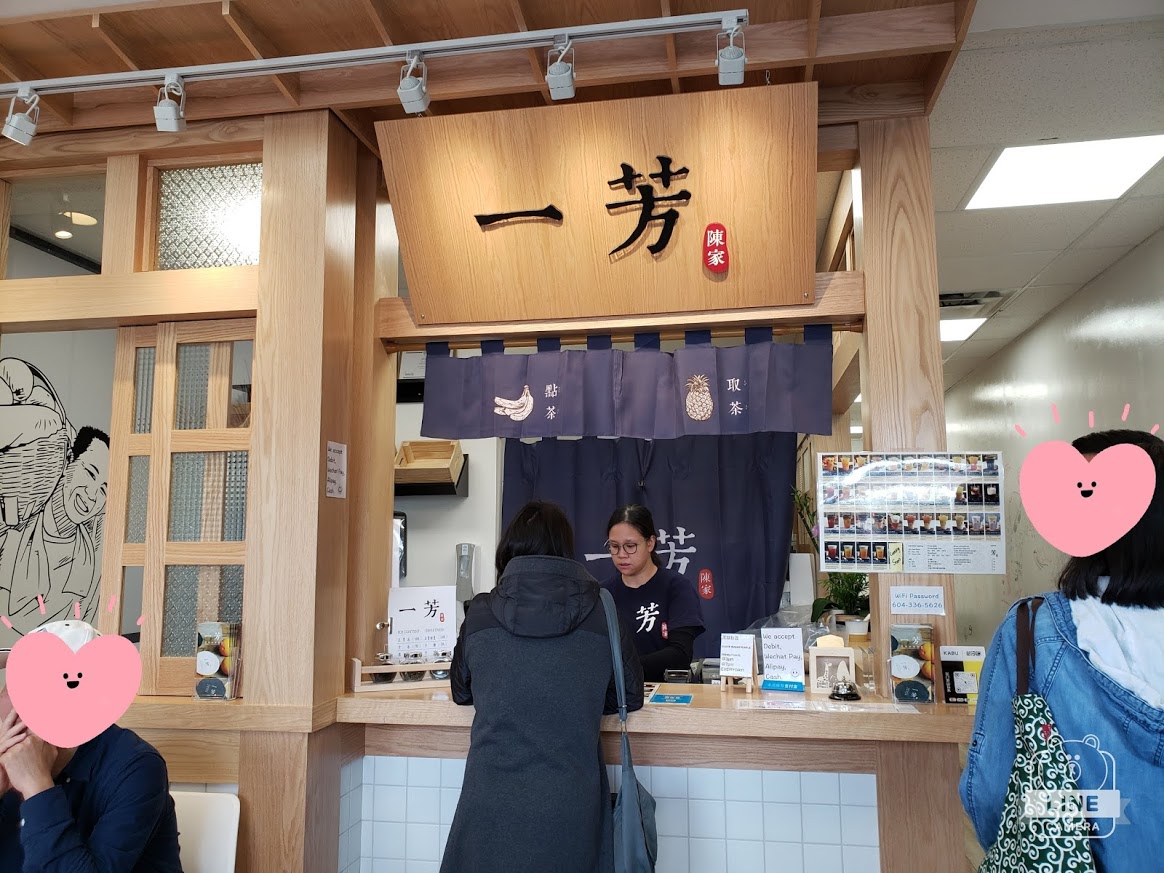 I'm glad I tried YiFang, but I wish customers were able to customize the sweetness level for their juices. I wouldn't mind going back to YiFang if I happened to come across one and was wanting bubble tea though.
The drinks that Cola, the boyfriend, and I tried all weren't the fruit teas which is what they're known for… so we will definitely have to come back and try those!