Okay, I don't even know how to begin this post! Angel is one of mine and they boyfriend's regular places to eat. We LOVE this place for cheap Hong Kong style food!
We come here quite regularly because, as you will see, their set combo is super delicious and CHEAP. If we are super hungry, ordering ONE of these combos will fill us to the brim.
The lunch combo we order is $15, which includes ALL the food below!
In fact, we went to Cora's for brunch the other day and joked how $35 of food there was not remotely satisfying or delicious as $15 of Angel's. 😛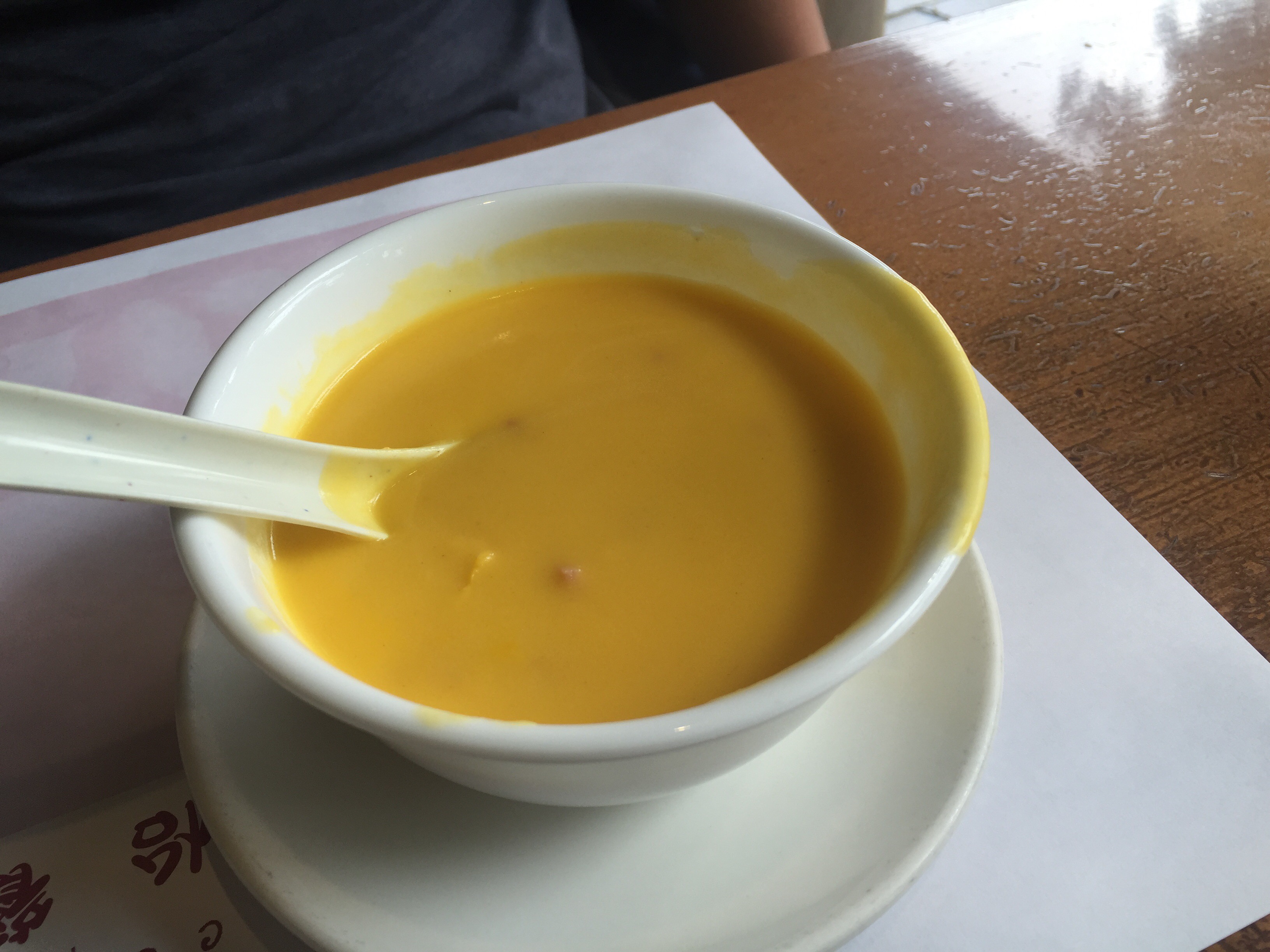 Soup: The combo comes with your choice of soup. Usually it's Borscht or Cream of Mushroom that you can pick from.
The boyfriend usually has the soup, unless he picks Borscht then I'll have a bit. The soup is always really flavourful and filling, even though there aren't many pieces of meat/veggie inside.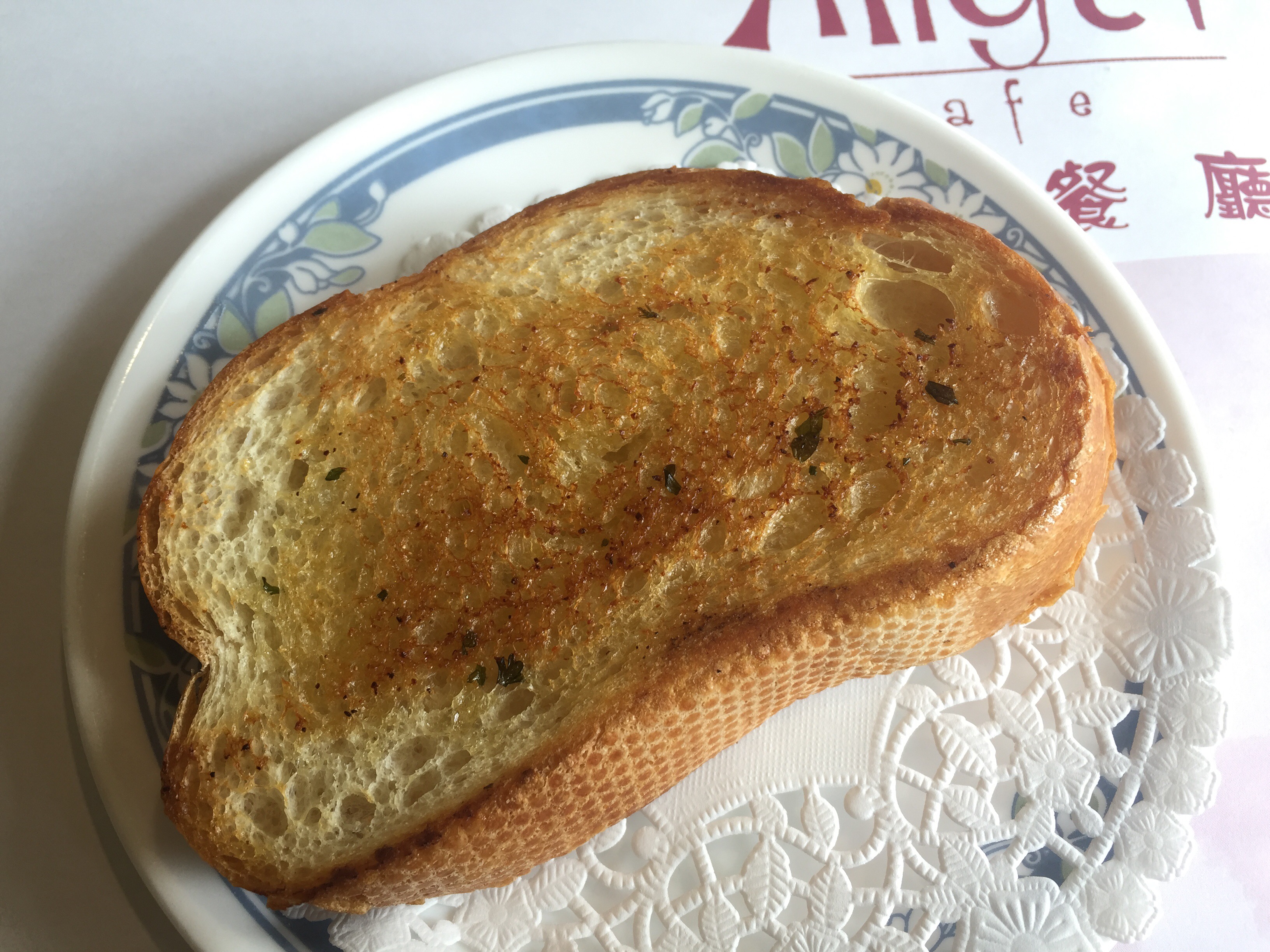 Garlic bread: This garlic bread is AMAZING. It comes toasted, and is very fluffy and slathered with lots of butter. But of course, I can't eat this anymore because of the butter.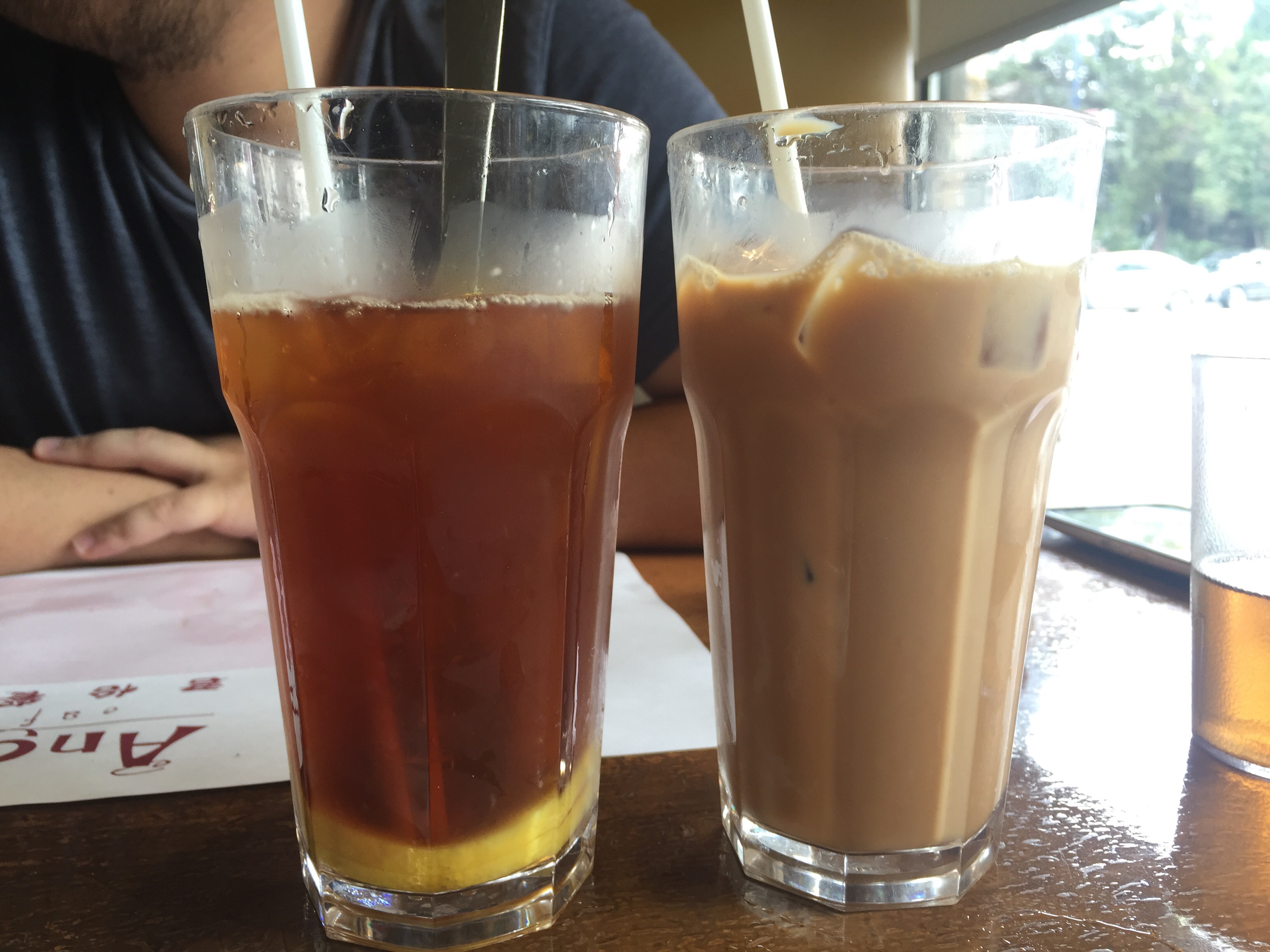 Drink: To have a cold drink, you'll have to pay an additional $0.50, which is the standard at HK Cafes. The drinks here are always tasty and satisfying.
On the day we came here, we decided to each order a drink. The extra drink was full price at $3.50.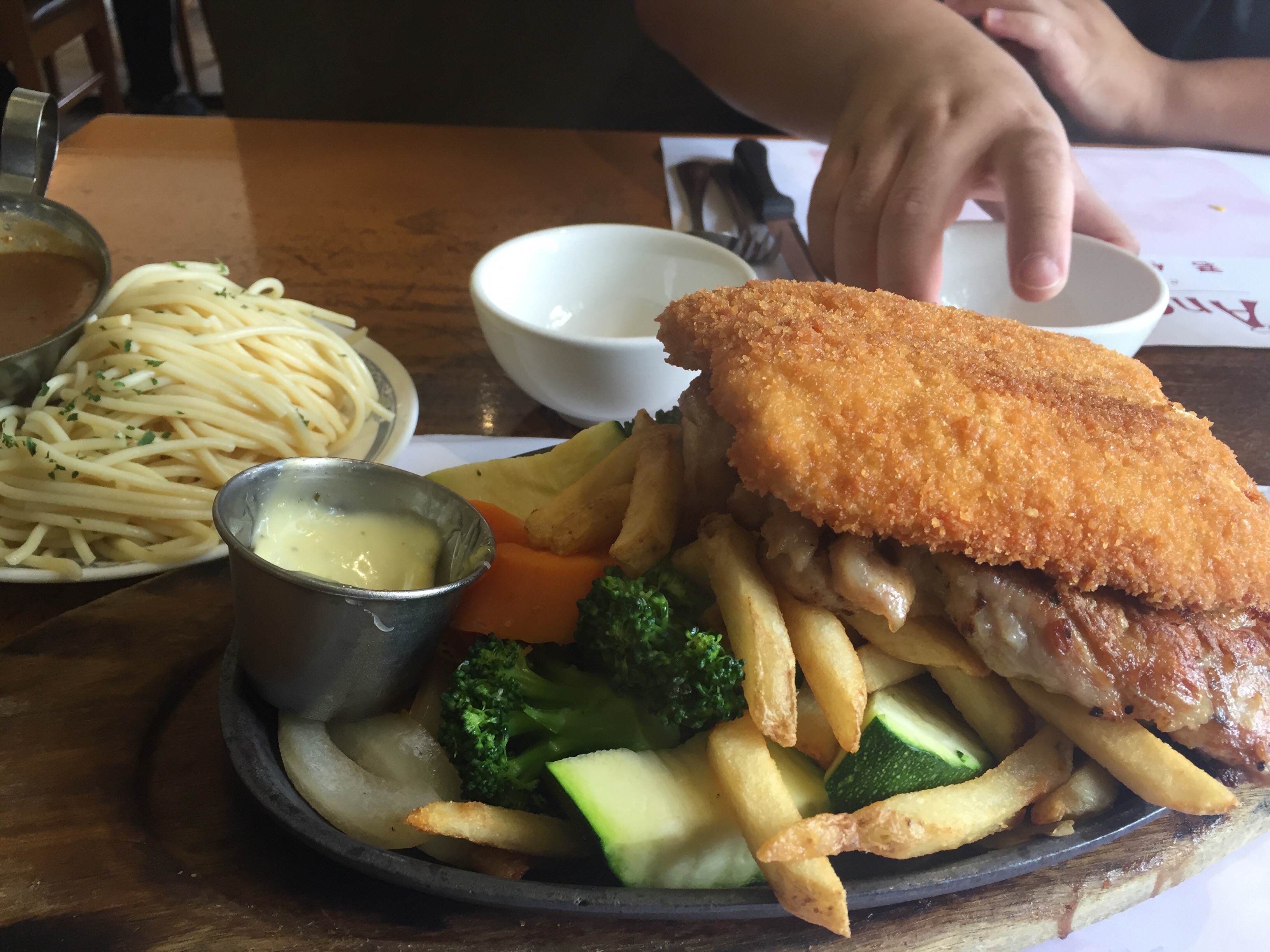 Choice of two meats, rice/spaghetti, and sauce WITH veggies and fries: Seriously. Look at how big this portion is. FOR $15, which includes the appetizers! And, it is so delicious too!
The boyfriend and I each pick one of the meats. You can also order 3 meats, but we did that in the past and it was definitely a regret because we didn't even touch it.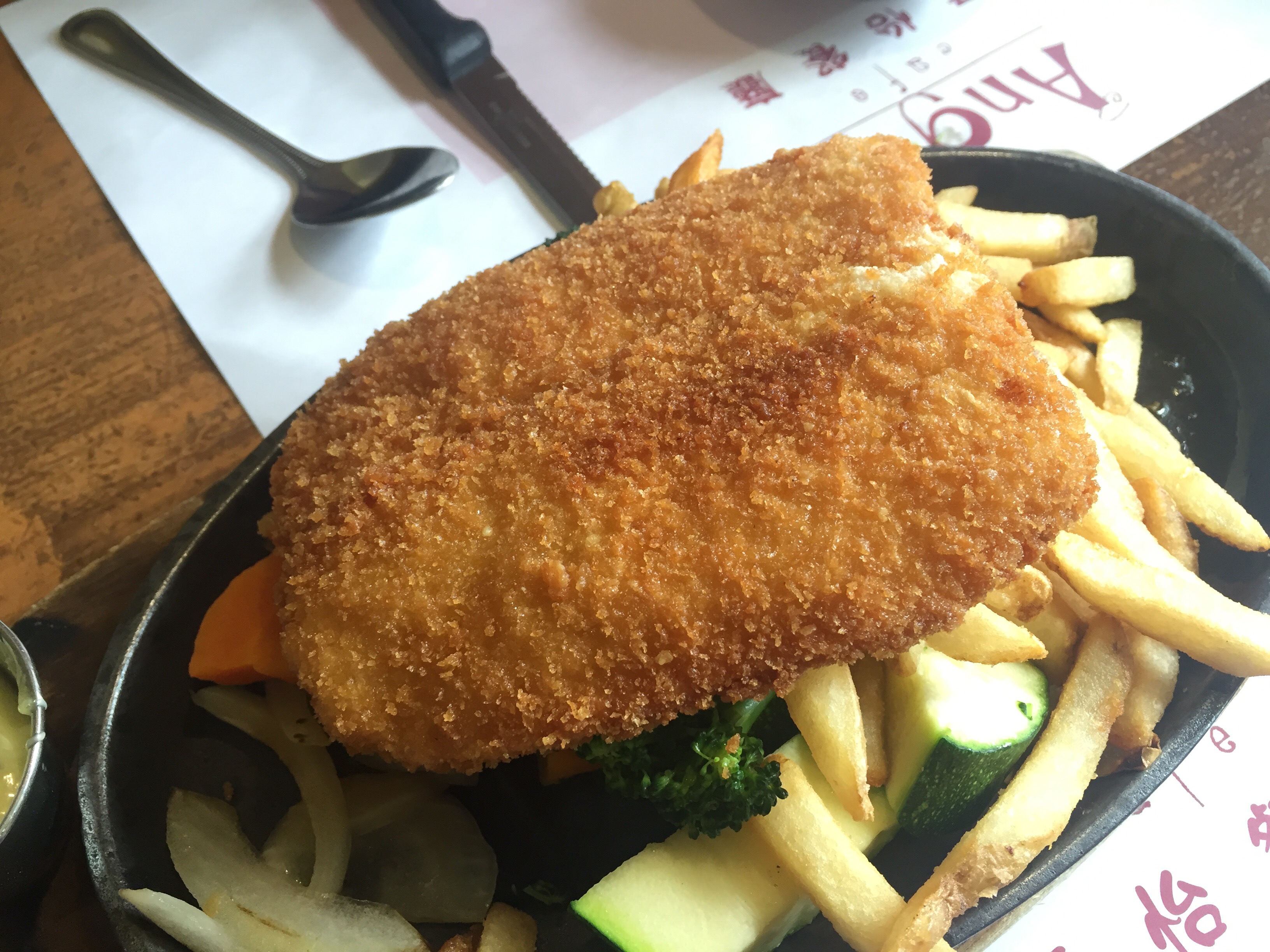 Fish cutlet/fillet: The boyfriend always picks the fish fillet. Each time we get this, the fillet is very fresh and crunchy.
The fish meat flakes off really nicely and is accompanied by a cheap jar version of tartar sauce.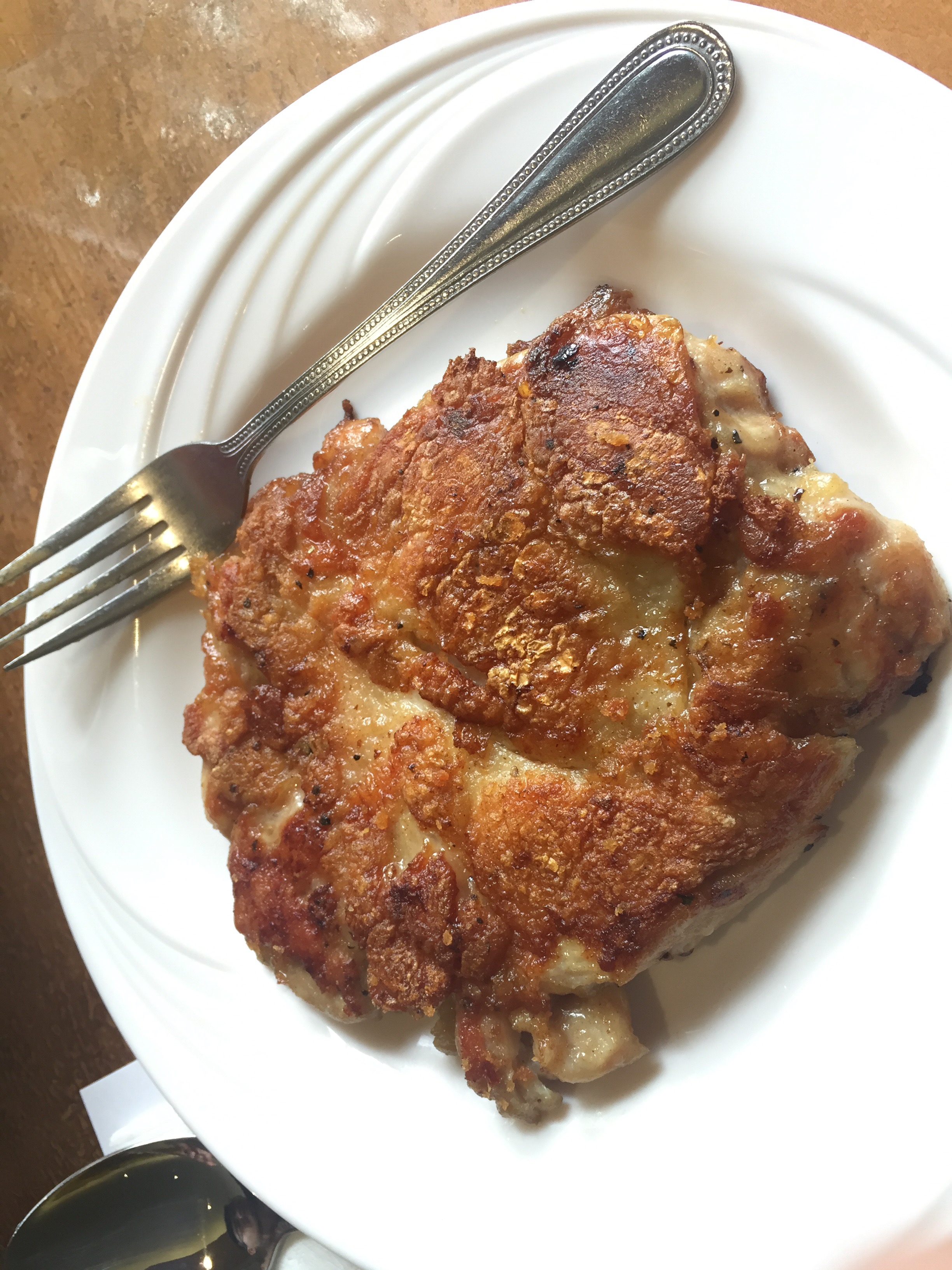 Chicken steak: I always get the chicken steak, and like everything else here, it is amazing every time! Look how BIG that is, the plate was a large plate and compare it with the fork!
The chicken steak is seasoned very well. The skin is nice and crispy but the inside is always really juicy.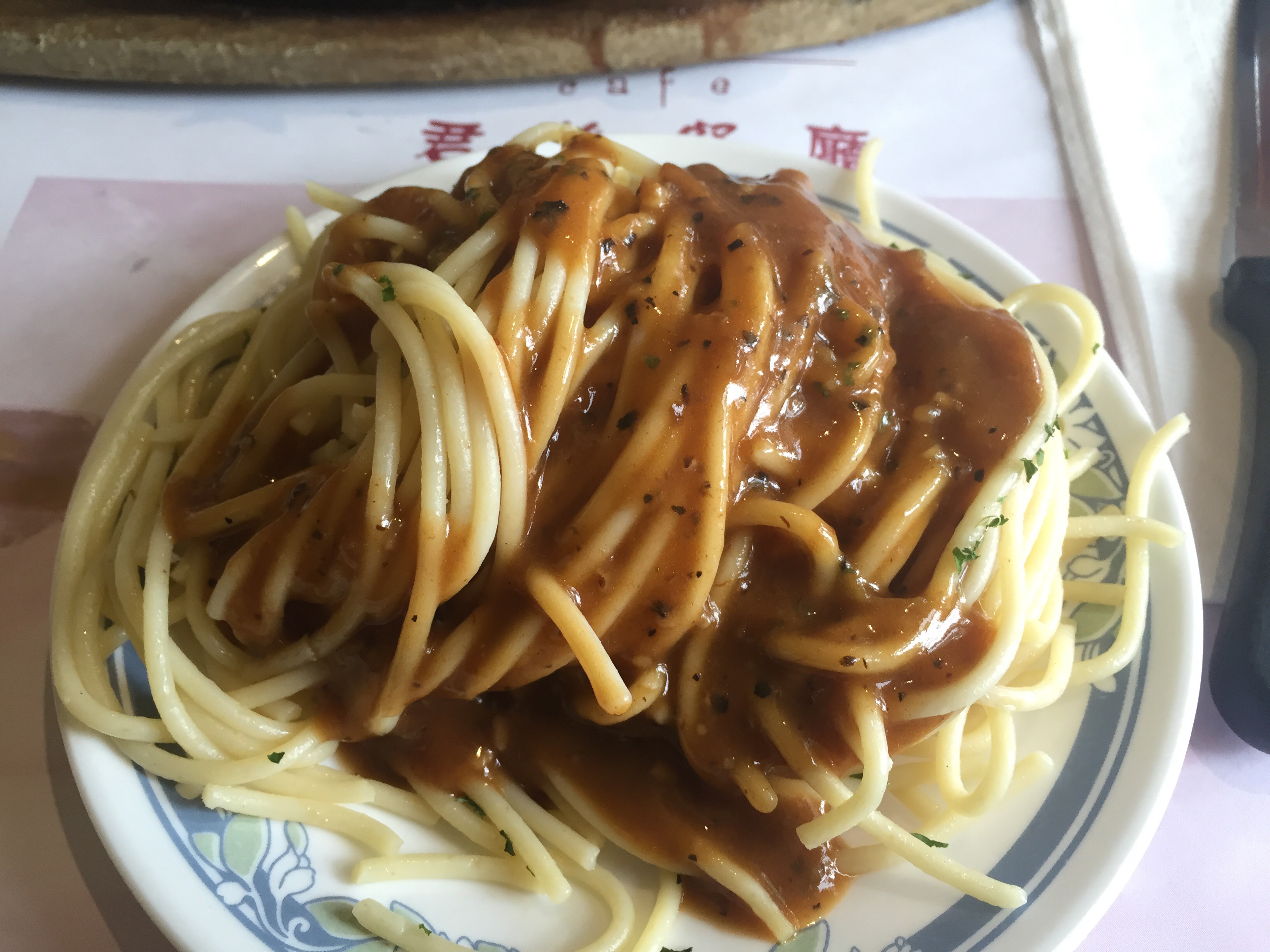 Spaghetti with black pepper sauce: Again, they give a very generous amount of spaghetti. The black pepper sauce is perfect with a nice amount of heat and flavour to it.
You can also pick from other sauces or have rice instead.
Let me remind you how much this super filling and delicious meal costs- $15! It's seriously mind blowing due to the quality and portions they give you. This lunch set begins at 11:30 and they have a dinner version, which costs a bit more and includes a BAKED POTATO. Even thinking about how much deliciousness they give you is making me full right now.
Although the boyfriend and I don't live in the neighbourhood, we are always willing to drive here just for Angel's!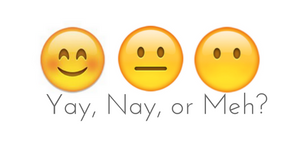 Yay!