Deer Garden is a restaurant the boyfriend and I go to sometimes, when we are craving soup noodles. We usually go to the Fraser Street location and actually didn't even know there was a Deer Garden in this area until we were walking by on the way to Myst one day!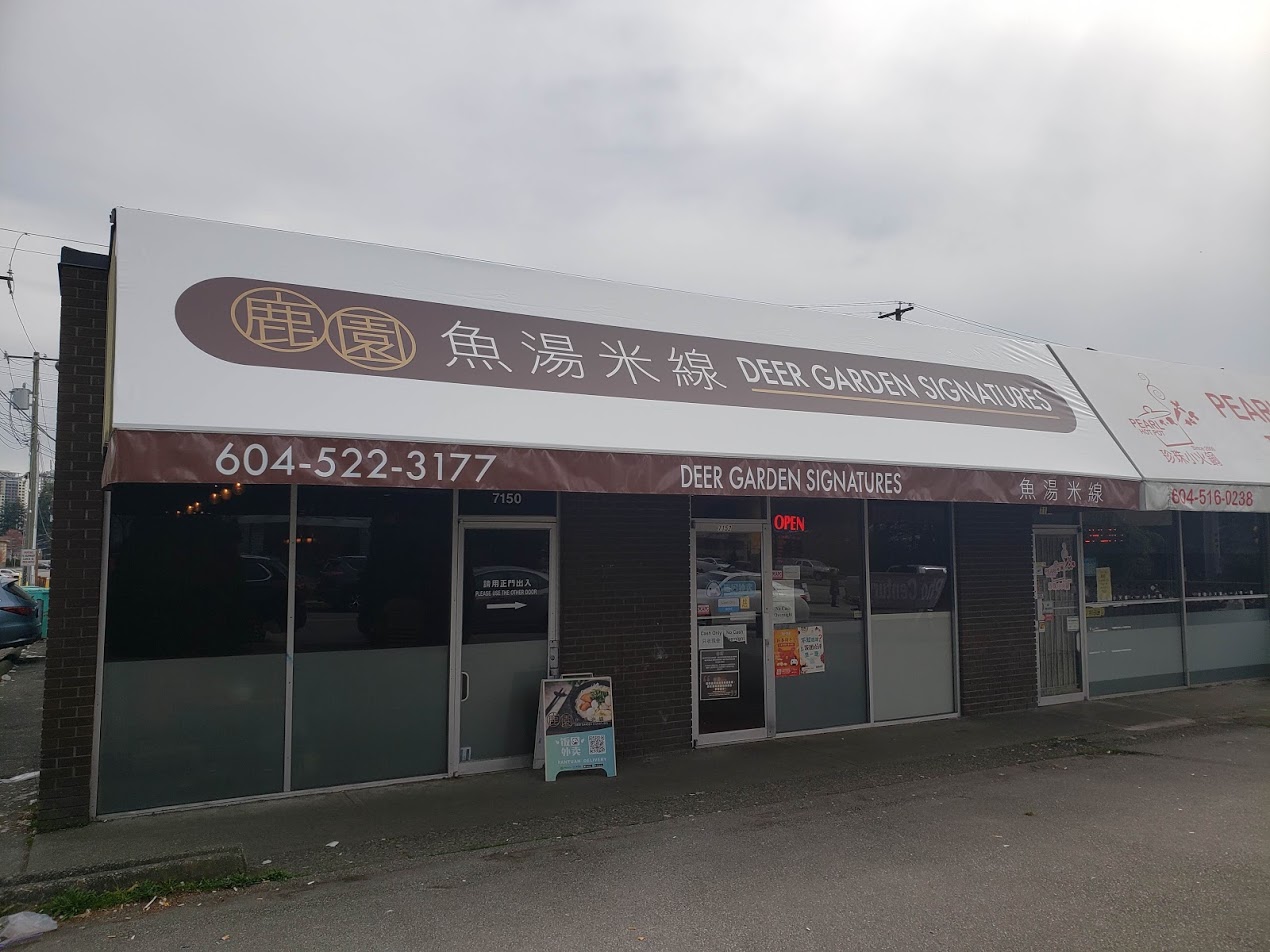 A few months later, we were doing some errands around Metrotown so it was a convenient time to finally try this location.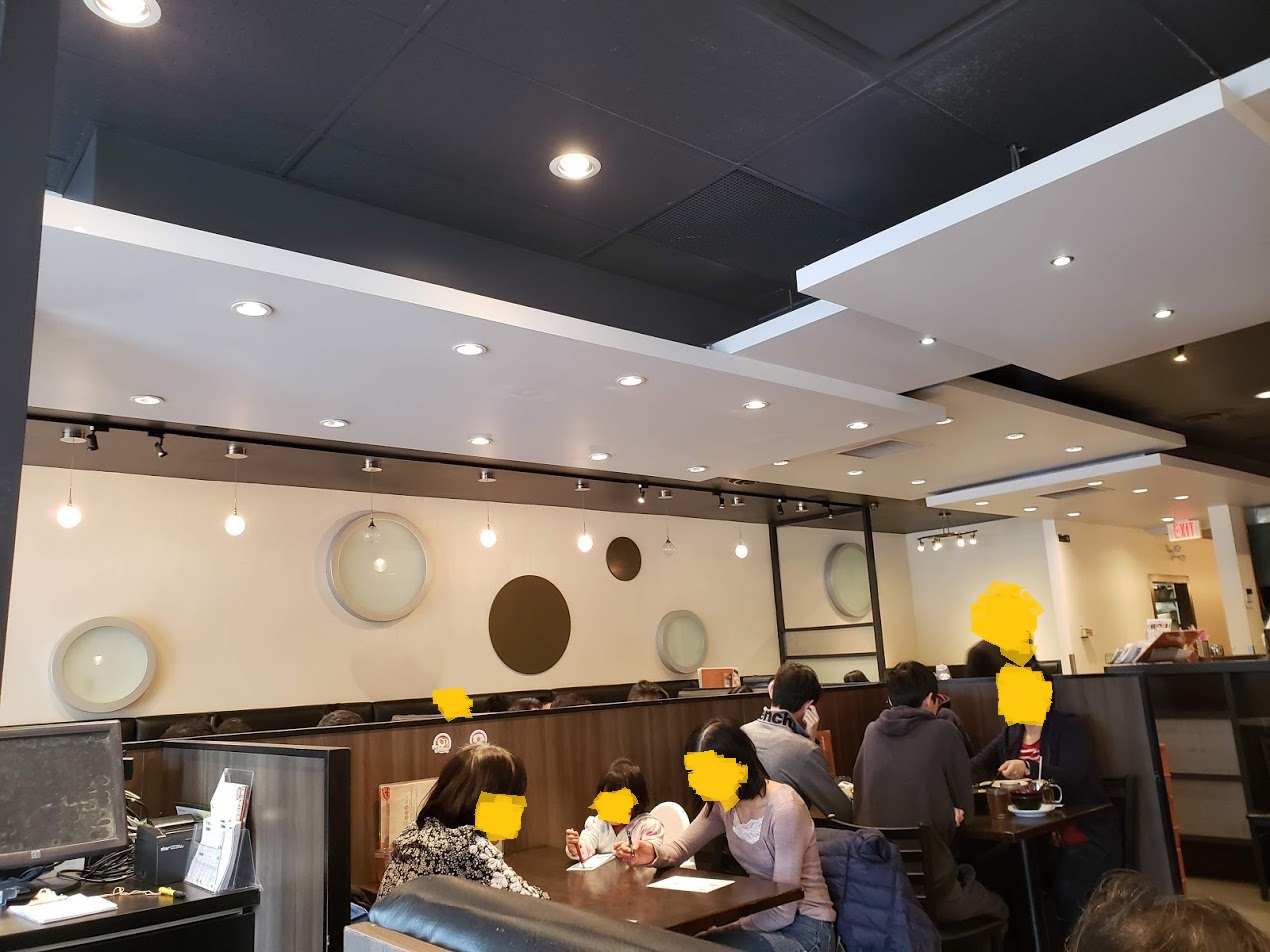 There is a small parking lot on the side, but it was all full. There's also free street parking in the area, but you may have to walk 2-3 blocks.
The size of the Burnaby Deer Garden is a bit smaller than the Vancouver one, but the layout is the same.
Unfortunately, we got the worst table in the restaurant that day. It seems like it used to be part of the waiting area, but they decided to add a random table (the other tables were all booth seats). Throughout the meal, waiting customers were standing very close to us and it was a bit hard to get service.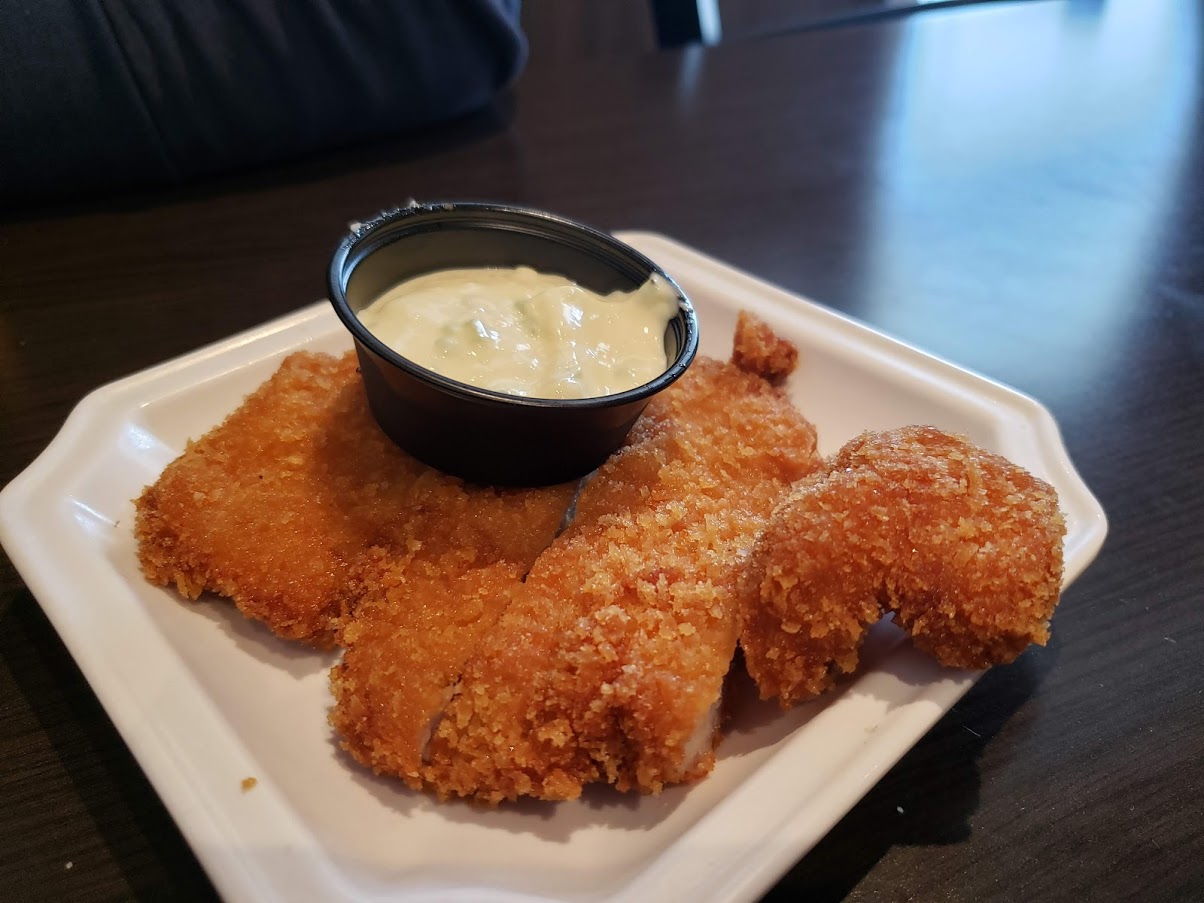 Pork cutlet: The boyfriend felt like adding a pork cutlet to his lunch! I didn't try any, but he really enjoyed it. The pork cutlet was served piping hot, and with a loud, audible crunch so you know that the batter was fresh.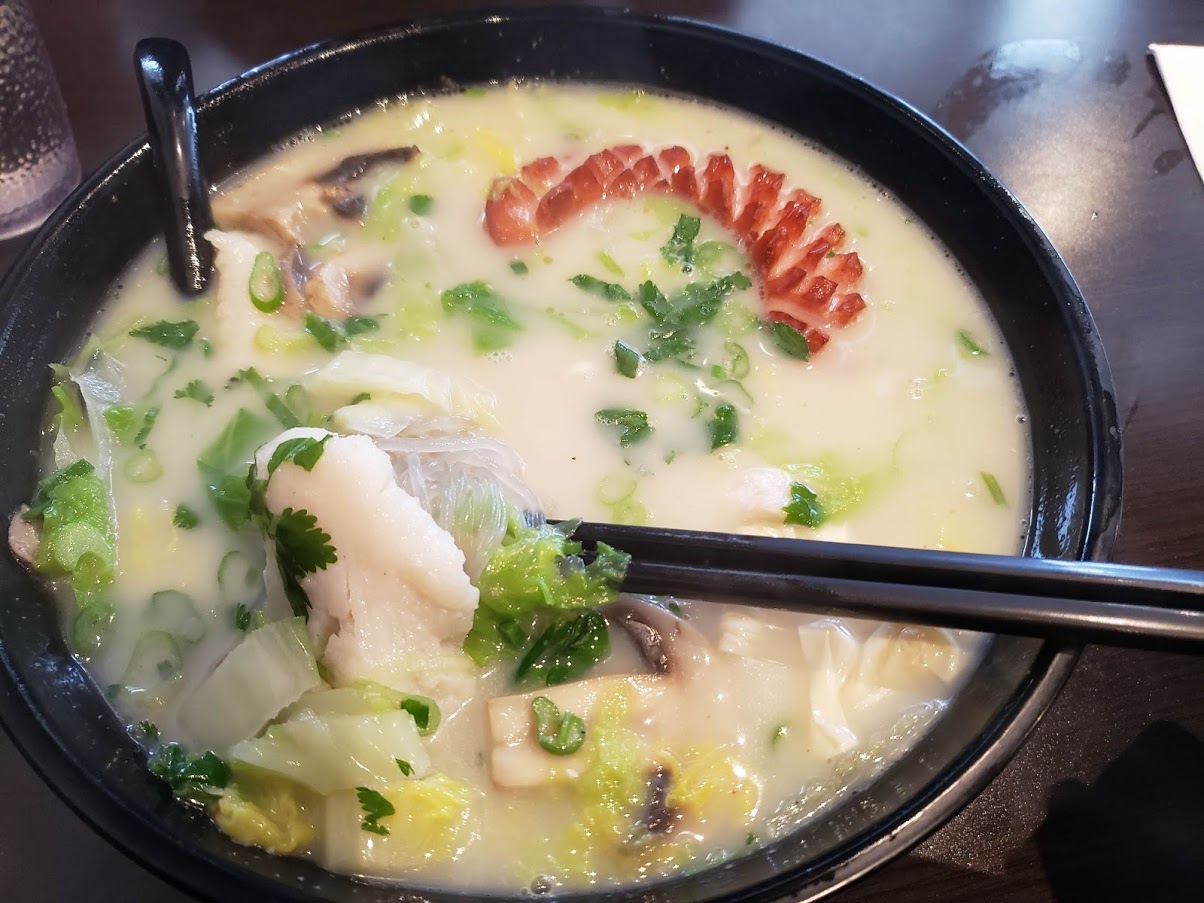 DIY noodles: I ordered the century egg and fish soup, Korean crystal noodle with fish and sausage. The soup broth taste was consistent with their other location.
I love Deer Garden's grilled sausage, it has been so long since I ordered it due to my digestive issues. My system wasn't in a flare-up that day so I was able to spoil myself… it did not disappoint *heart eyes*.
Some of the crystal noodles were not completely cooked, and hard when I bit into… so I soaked them in the hot soup while eating the fish and sausage first. There was a good amount of boiled plain fish and century egg.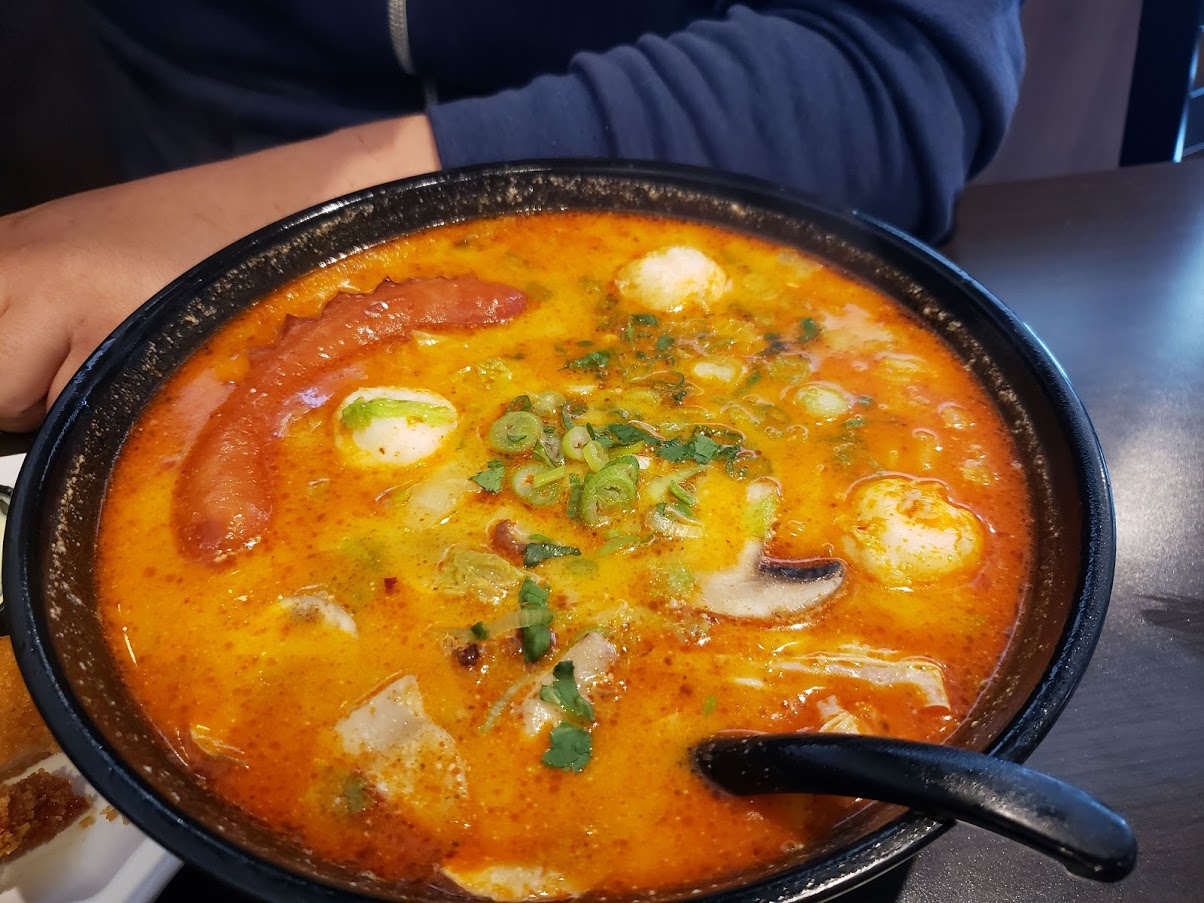 DIY noodles: The boyfriend ordered laksa soup, egg noodles with fish balls and sausage. There were only 3 measly fish balls, which was a bit of a disappointment! Otherwise, he enjoyed his noodles and was quite full after, especially with the pork cutlet addition.
The Vancouver location is a bit more convenient, but we wouldn't mind coming back here if we were in the area!