Hi everyone!!
Cheese and I decided to have lunch here one day because we were craving Hong Kong style iced lemon tea, and it was the closest place. I didn't really have a good experience here last month, but I wanted to come back and give it another try.
I'm not sure I'l be back or not, their food isn't that great because the restaurant is so incredibly cheap and stingy. There are definitely a lot better places, this place falls on the bottom for the make-your-own-noodle -soup combo category.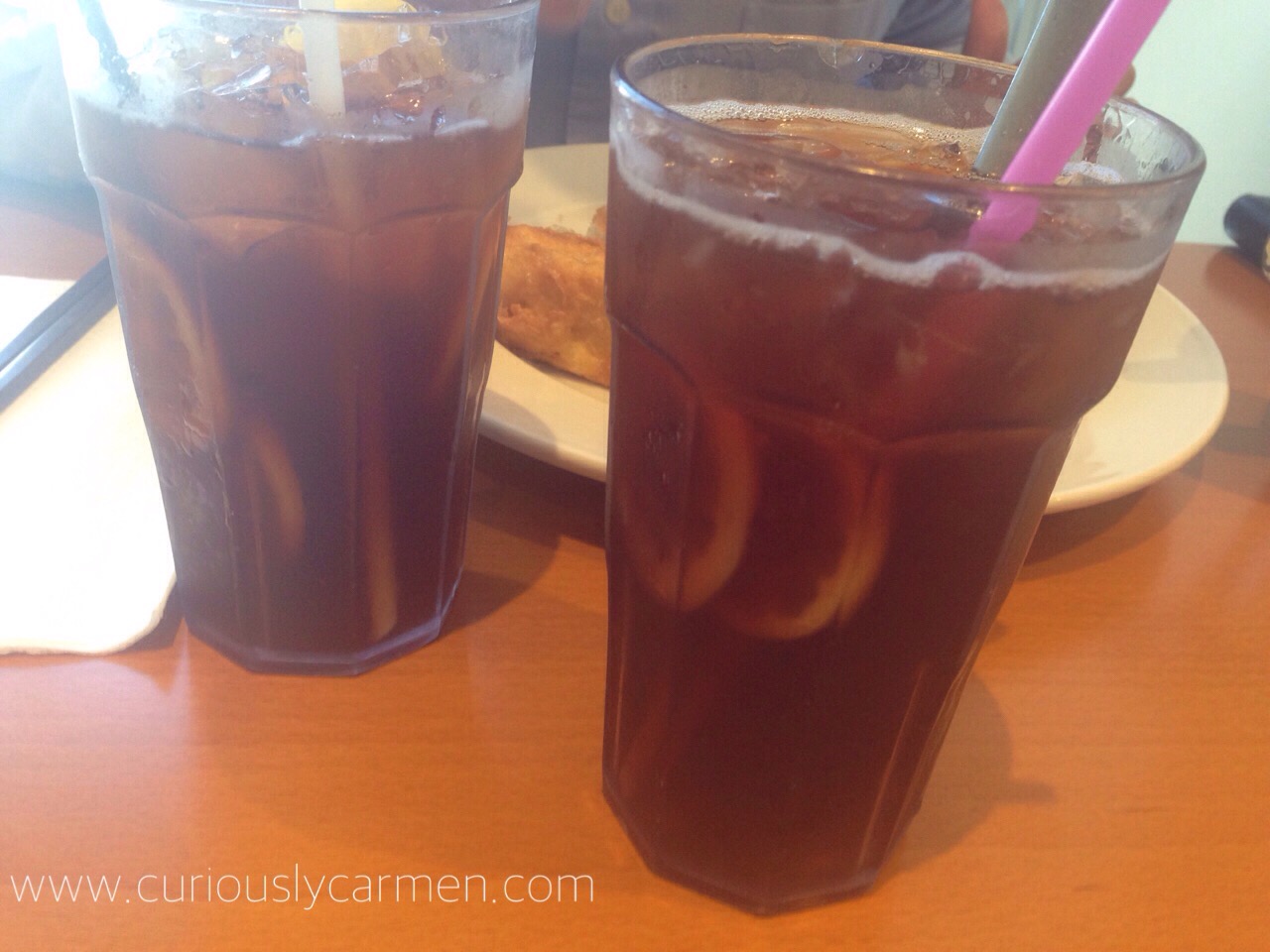 As I mentioned earlier, Cheese and I came here instead of our original plan at Sushi Uomo because we were craving HK style iced lemon tea. When our drinks came, the lemon slices were incredibly paper thin. The pictures don't do it justice because you see the front of the lemon slice and not the side.
Because the lemon was so thin, our drinks did not taste authentic and tasted like plain sweet tea from McDonalds. It was pretty disappointing, and we ended up crushing our lemons completely to a pulp in order for it taste a tiny bit like HK lemon iced tea. Overall, it was pretty disappointing.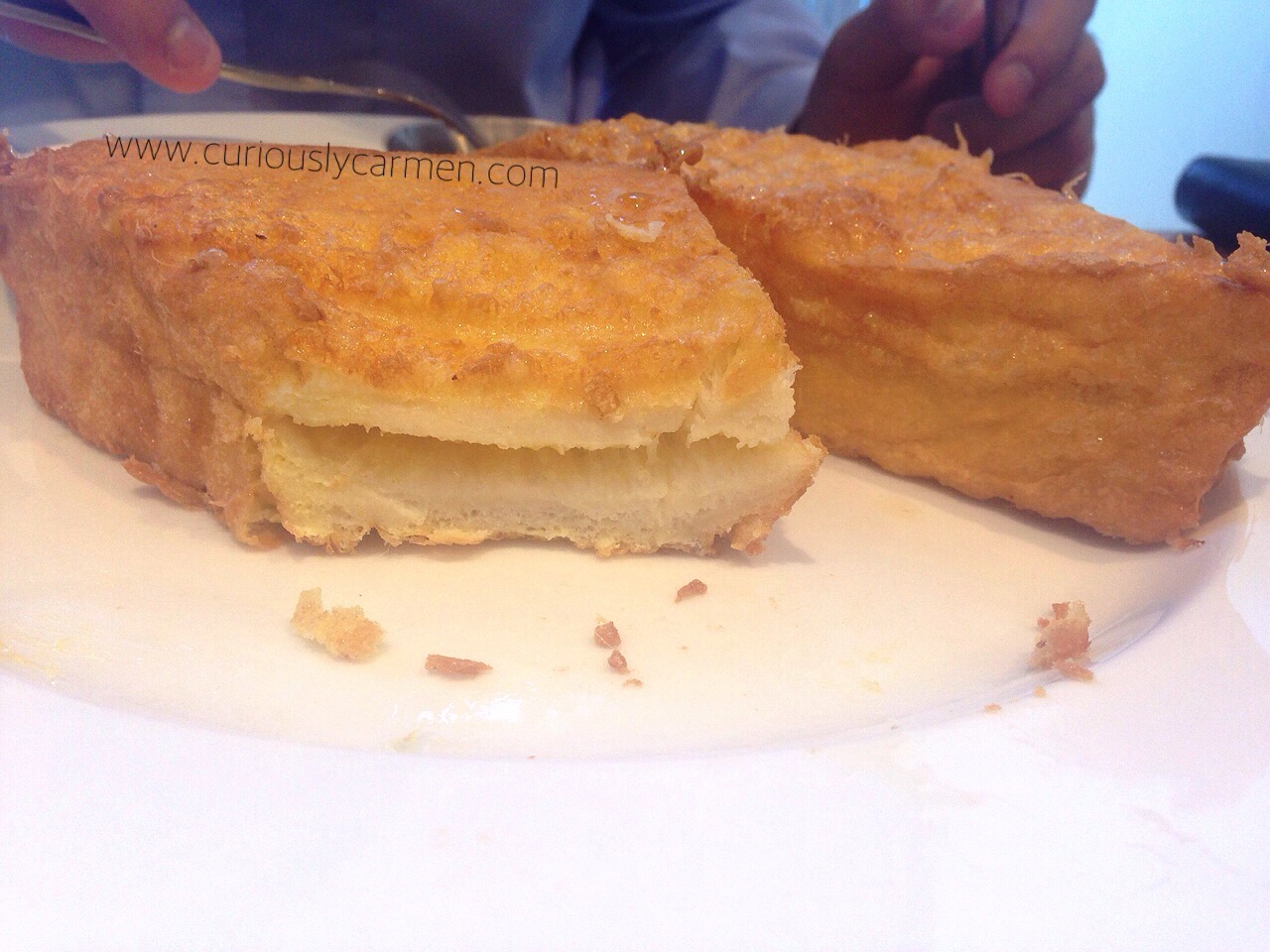 Continuing along to prove my point of how cheap they are, look at this french toast that my friend ordered. There was barely ANY custard in it, he felt like he was just eating two slices of bread.
There was also barely any syrup on the side, normally they provide a full small tin of syrup for you.
If there was an adequate amount of custard filling, the french toast would have been decent.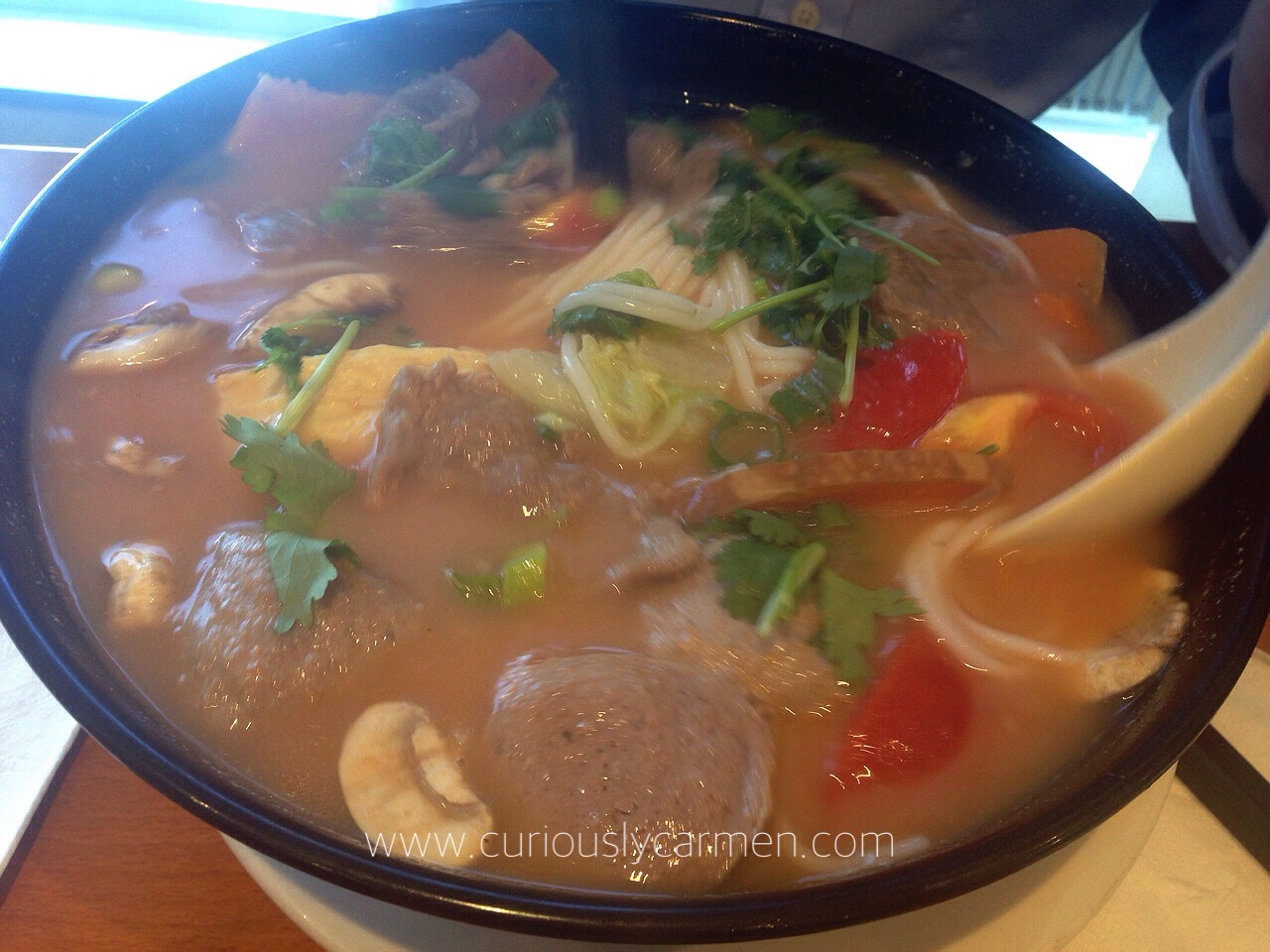 Cheese ordered the pumpkin and tomato fish soup with rice noodles, beef balls, and sliced beef.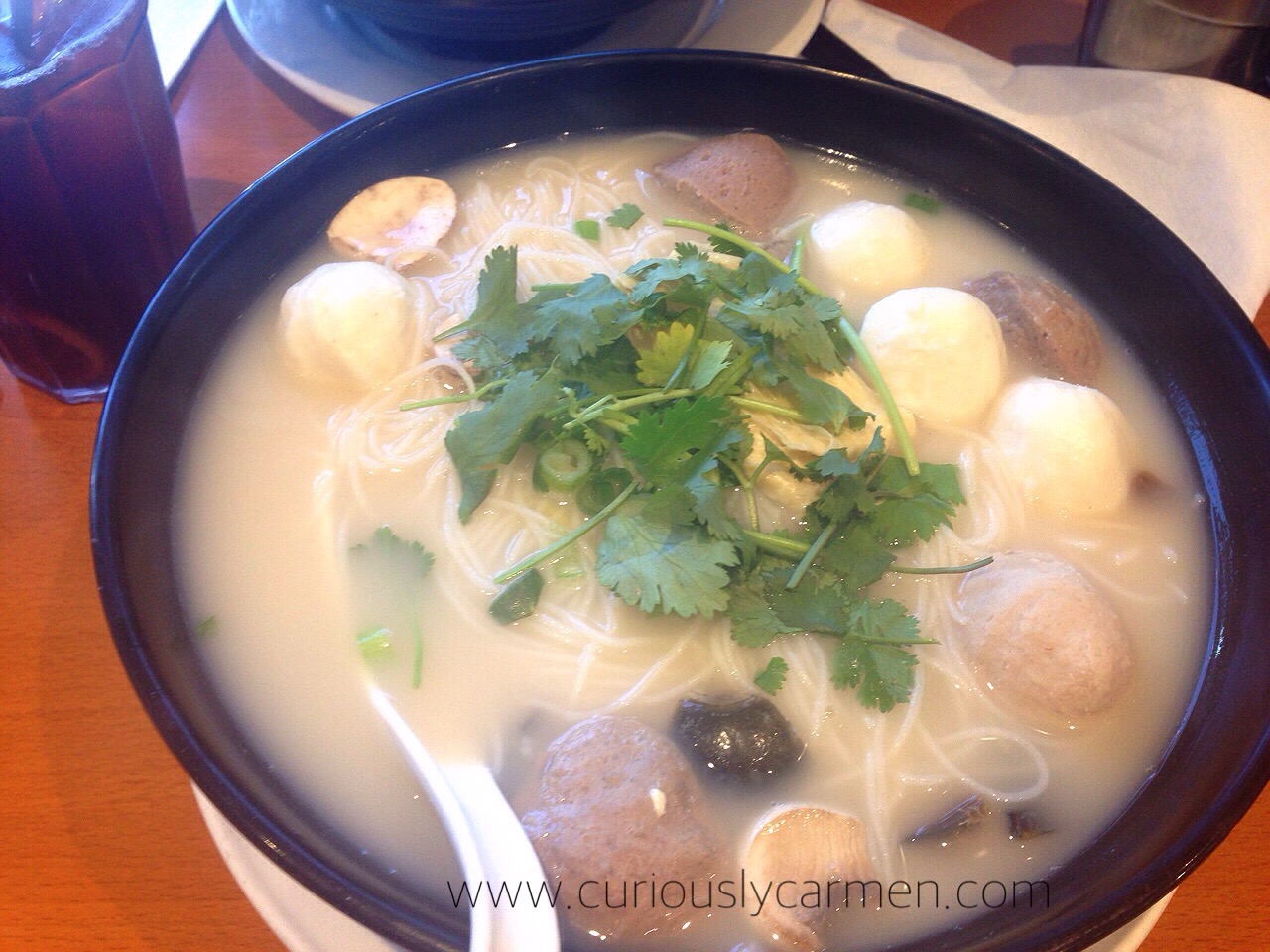 I ordered my usual century egg and parsley soup with vermicelli, beef balls, and fish balls. I wanted cuttlefish but they were out. =(
The broth was lighter and more watery than I was used to, but the flavour was still good.
Overall, Duotian is pretty meh and I wouldn't come back unless I was stuck in the area and REALLY, REALLY craving noodle soup. Cattle Cafe and Deer Garden are much better, and they are less cheap with their ingredients.
Have you been here? What did you think of it?
Thanks for reading!
Carmen