The boyfriend and I didn't know where to go for lunch one day, so we decided to go to East One because it's been a few years since we came here. East One has gone through many name changes and possibly owner changes throughout the year. Growing up as a kid, I remember coming here but it was a different name.
I also did a review of this place for their late night snacks back when it was called Venice Garden Seafood Restaurant – not sure if the owners are the same or not though.
The cuisine has always remained the same though – Hong Kong/Chinese comfort food.
We definitely over ordered but we brought the rest of it back for his little brother, who likes the food here!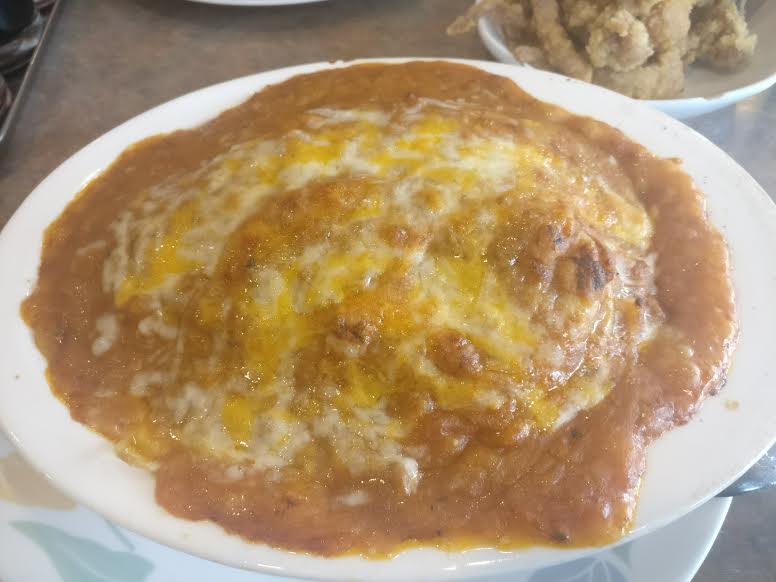 Spaghetti bolognese: I've been ordering this dish for the past 15 years or so of my life (minus the 3 years I couldn't have dairy), and don't plan on switching anytime soon. It's my comfort food and it usually tastes the same, but there are some restaurants who don't make it as well. This is the boyfriend's little brother's comfort food too and he is quite picky about it, but he likes the one at East One so I ordered it.
It did not disappoint! There was a generous portion of meat, and there was enough sauce to evenly distribute it with the noodles. It was also cheesy as well. It was a delicious carb heavy treat!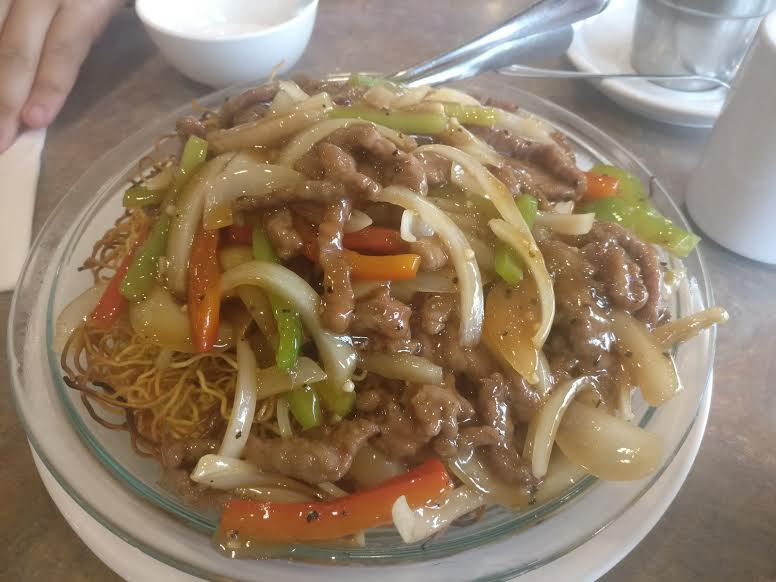 Pepper beef with crispy chow mein: Another classic comfort food! This was a pretty big portion which we ended up bringing back home as well.
There was a generous portion of beef. Meanwhile, the sauce was peppery and delicious. The chow mein was crispy too. Overall, no complaints about this!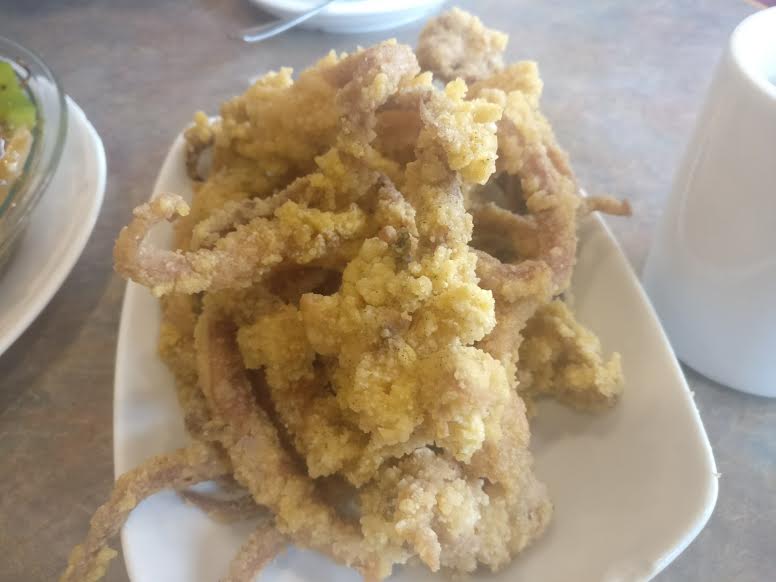 Deep fried squid: This isn't a traditional comfort food at Chinese/Hong Kong style restaurants and more of a Taiwanese dish, but the boyfriend's family loves the squid here so we gave it a try. The batter was fresh and crunchy, with a good amount of squid.
Chinese/Hong Kong style restaurants are plentiful in Vancouver. East One is a decent option, at least for the things that we ordered. They also have many servers working so the service is quick and efficient.
An added bonus is that they are not cash only!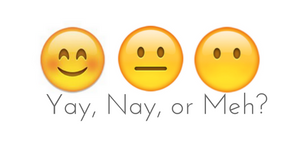 Yay!