I normally don't tend to write revisit posts even if I visit the restaurant multiple times after, but I felt like I should make an exception with Angel Cafe. Or maybe I should write revist posts more often? I'm open to feedback and suggestions 🙂
Anyways, the reason why I decided on writing a revisit was that my original post was singing praise about only one combo dish in particular. The boyfriend and I go to Angel regularly but order the same combo dish that I reviewed, until our last visit.
We decided to get some new things and seeing how my old review focused only on the combo dish, I thought I would share some other menu items that they offered!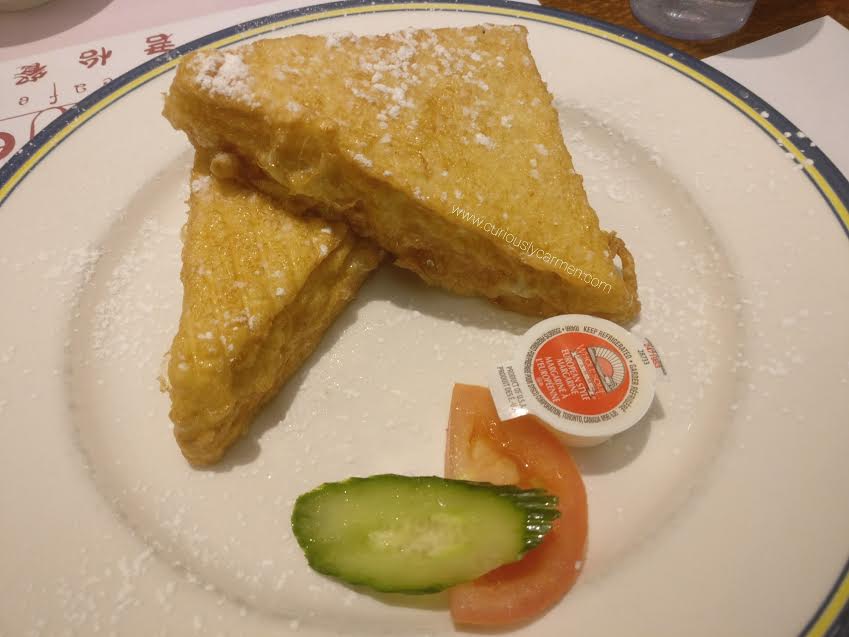 French toast: Funny story, the boyfriend and I wanted to order a main dish but turns out I only had $25 cash, which wasn't enough LOLOL. So, we decided to order the french toast which was cheaper. It was our first time having the french toast here.
I absolutely love Asian french toast, and this was done perfectly. It was slightly fried due to the egg batter on the outside. But the inside was soft and full of custard goodness.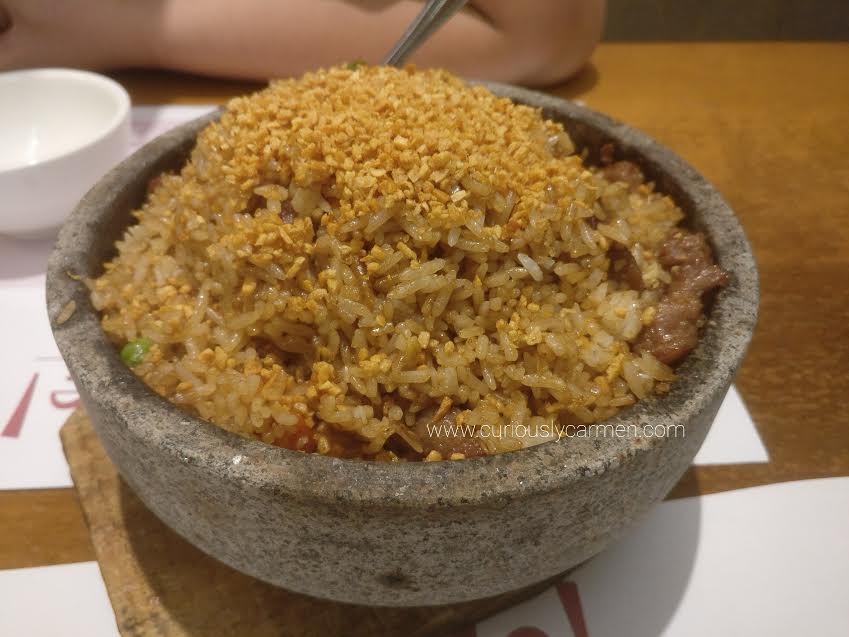 Garlic fried rice: The boyfriend and I were introduced to this dish over a year ago when we came with my cousins. This is their go-to, and for good reason! Over a year later, we decided to order it again. It comes with a TON of fried garlic on the top that you mix in with the rest of the rice. You have to remember to mix the fried garlic or else the bottom of the bowl won't be garlicky.
With the stone bowl rice, parts of the rice become hardened which is actually a type of Chinese dish ('fan jew' in Cantonese). It's a pretty big bowl and one person definitely can not finish it. With the french toast and garlic fried rice, we were both really full and satisfied.
Angel has not disappointed us thus far and we will continue to come here for our HK style cravings. Perhaps stay tuned for a part 3 when we venture out of our go-to dish again?! =P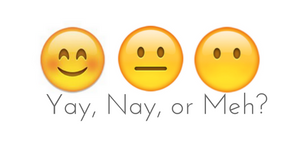 Yay!