It was a special occasion, so my parents, boyfriend and I decided to try a different and more upscale Chinese restaurant for dim sum. Grand Dynasty is located in Grand Villa casino by BCIT. A good thing about this place is that there is lots of free parking! There is a designated parking lot beside the restaurant, but most people don't see it because the casino is covering it.  I'm pretty sure you can also use the multi-level free casino parking lot, but I've never tried that… so if you get a ticket, it ain't my fault!
We didn't think that we needed reservations on a late Friday afternoon as dim sum peak hours were finished, so we were quite surprised when we were told there was a 30 minute wait! But we wanted to try this place, so we waited and looked at the menu. It actually ended up only being a 20 minute wait so yay!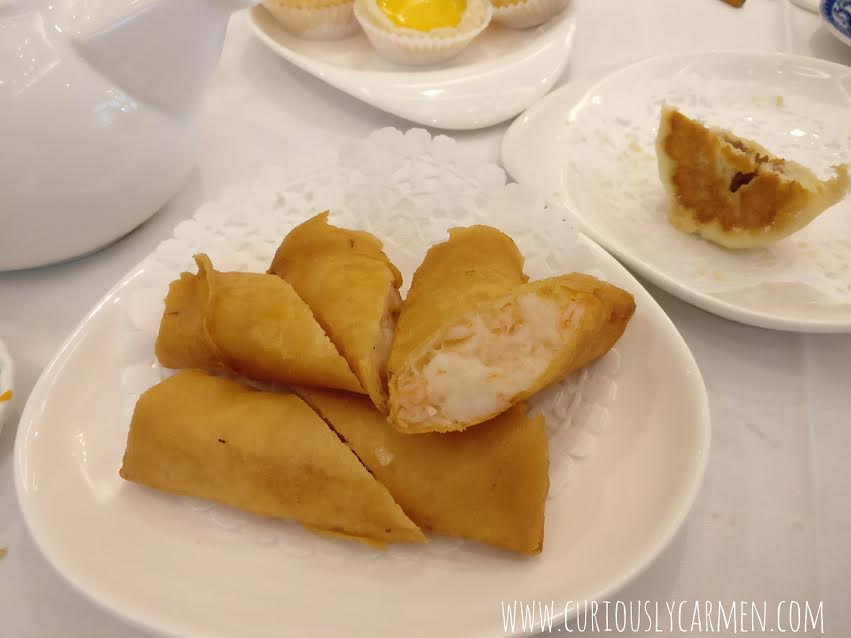 Garlic shrimp spring rolls: The garlic shrimp spring rolls were so tasty! The shrimp inside was fresh, bouncy and plump. There was also a good amount of garlic inside. The spring roll shell itself was fresh and crunchy.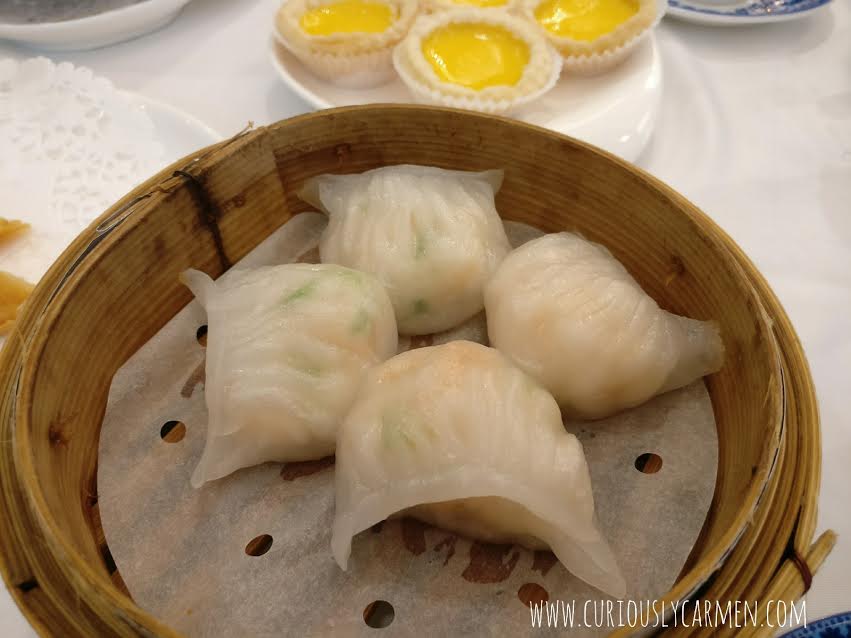 Shrimp dumpling: A classic dim sum dish. Again, the shrimp and veggies inside tasted fresh. However, we found it to be a bit smaller than average so that was a bit disappointing.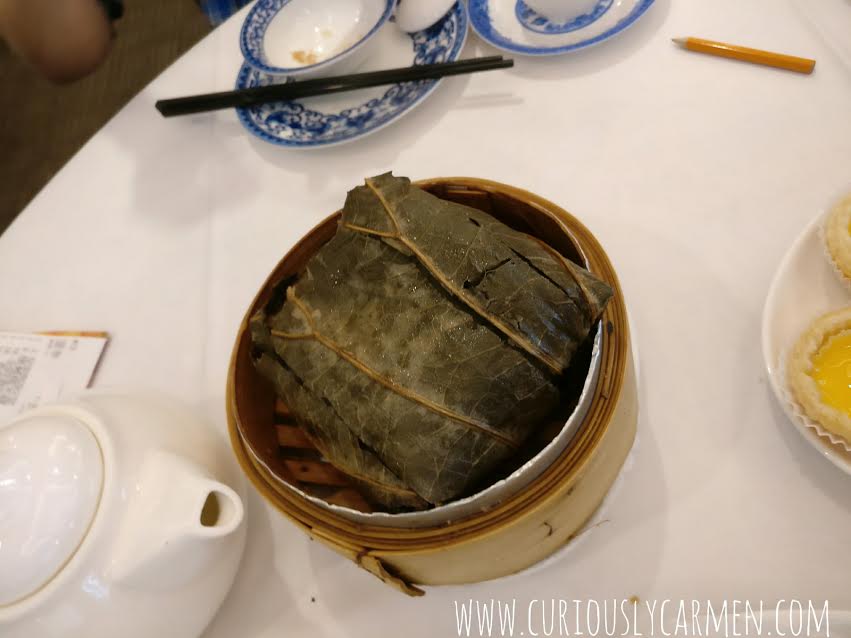 Sticky rice wrap: I'm used to seeing the sticky rice wrap served individually, so was a bit surprised when it came out in one big wrap to share! But I was told that this is the traditional way of serving it. I actually preferred it this way because sticky rice is always so filling. With this method, I can scoop less so I don't end up feeling super stuffed. Anyways, moving on to the taste… it was tasty, no complaints. A good amount of meat inside as well.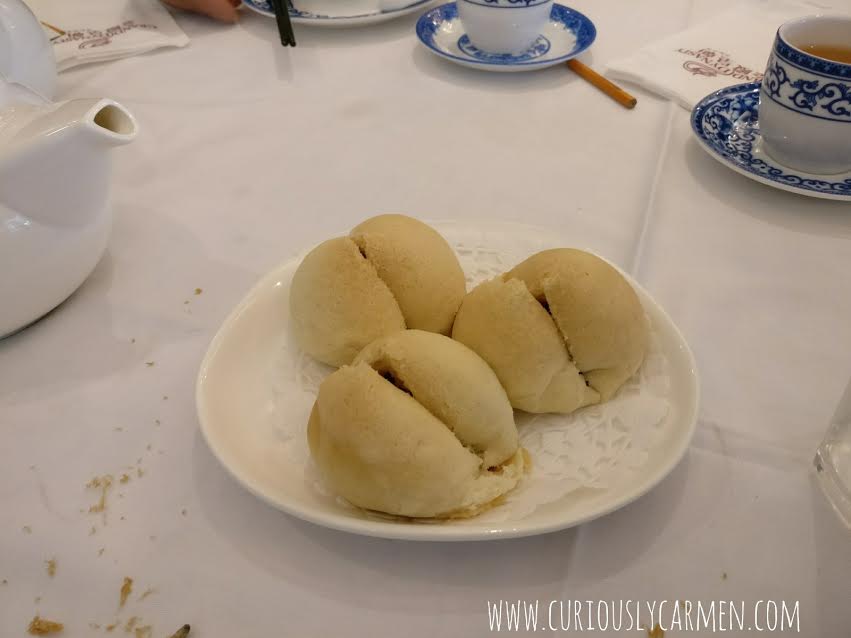 BBQ pork buns: We really love Wah Lun's BBQ pork buns, so we wanted to see how it compared. Wah Lun's was definitely better. Although the BBQ pork buns weren't bad, we were all disappointed by the size of them.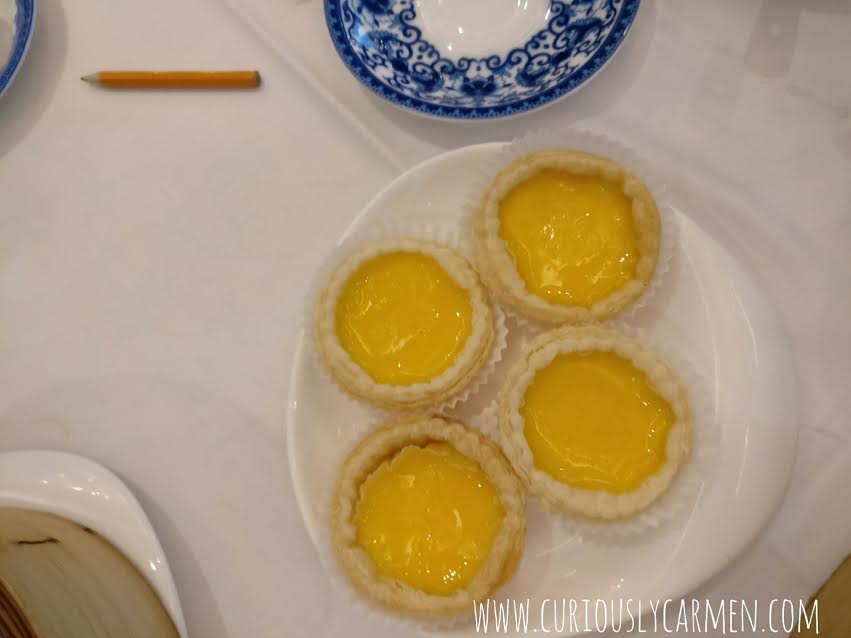 Egg tart: The egg tarts were warm and delicious with a nice flaky shell. But as with the shrimp dumpling and BBQ pork buns, we all thought the size was small.
We ordered more dishes for the four of us, but I was too hungry and tired that day to remember to take more photos.
The food taste and quality of the food is there, but the sizes were a bit smaller than we were all used to. The prices are also a bit higher since it is more upscale. Grand Dynasty wouldn't be our first choice for dim sum, but I don't think we would mind coming back if a relative suggested it.