After crossing off more wedding planning tasks in Richmond, the fiance and I were looking for a place to have dinner. We were feeling like HK cafe comfort food, so I suggested Silver Tower but we also saw Happy Day Cafe on Google. Since neither of us have been here, we figured we'd give it a try and see if it could be added to one of our go-to Richmond restaurants.
I remember when Happy Day Cafe first opened, people were going crazy for it, with long line ups. I didn't really understand why because there are so many HK style cafes in Metro Vancouver and didn't think it was anything special? Anyways, it has since quieted and there wasn't a line up during the weekday evening we went.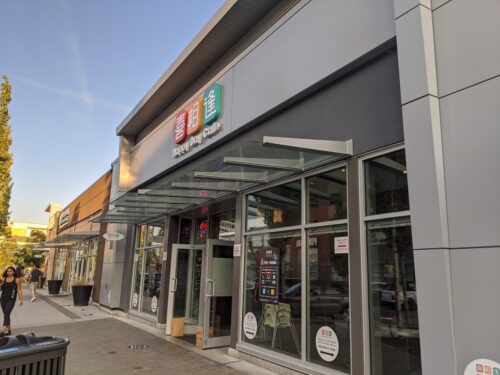 Happy Day Cafe is located inside Garden City Plaza, where we go quite often when in Richmond. So far in that plaza, I have written about Tsujiri, Canadian Brewhouse, Thai Son, Nando's, Qoola, and now Happy Day Cafe!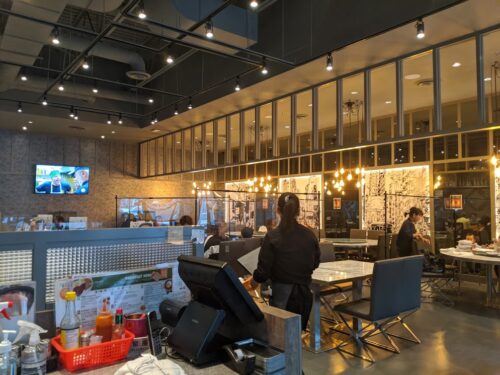 Walking inside, Happy Day Cafe was definitely more upscale than your typical HK cafe. I'm used to a no frills, semi-hole-in-the-wall type restaurant but Happy Day went all out with their design and spared no dollar.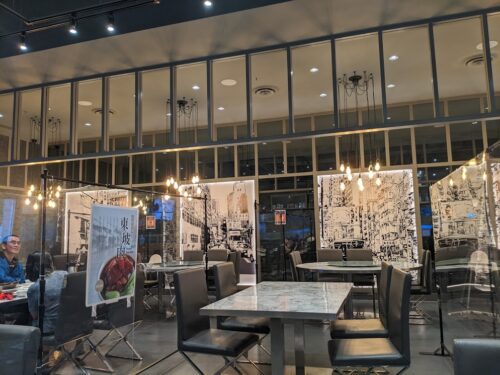 Tables were distanced, with big plexiglass barriers between the tables. They also had a tablet that you walk up to, which reads your temperature before you're allowed to enter.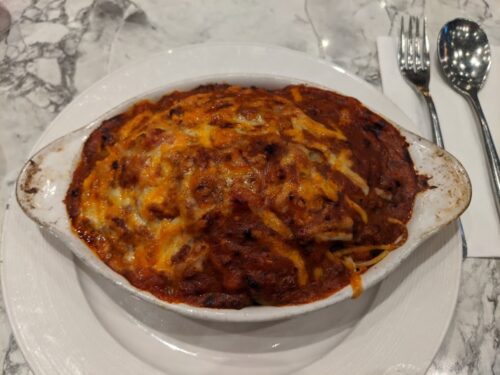 Spaghetti bolognese: My go-to at HK style cafes! I rarely order anything else. If I do, you should probably check up on me because I may not be okay, hahahaha.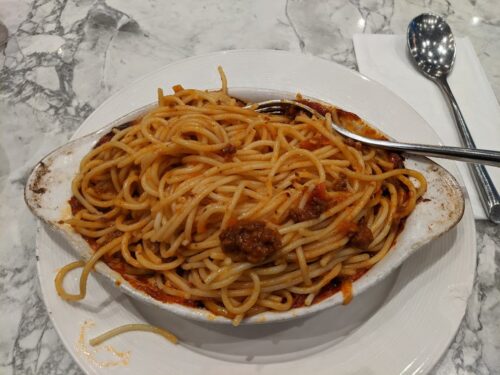 The spaghetti bolognese here was delicious and comforting! There was a generous portion of meat sauce and the pasta was al dente. The portion was quite big too. A classic dish baked perfectly!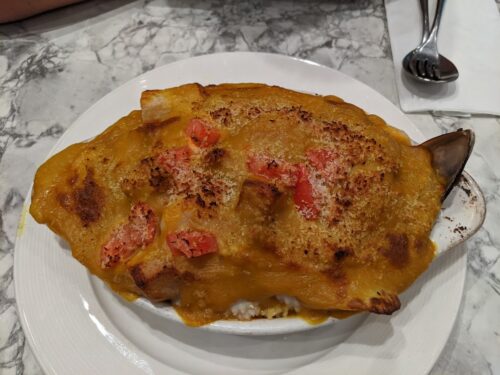 Baked Portuguese seafood on rice: After debating between the baked tomato pork chop and this, the fiance decided on the latter. It was a great decision because he enjoyed his dish as well.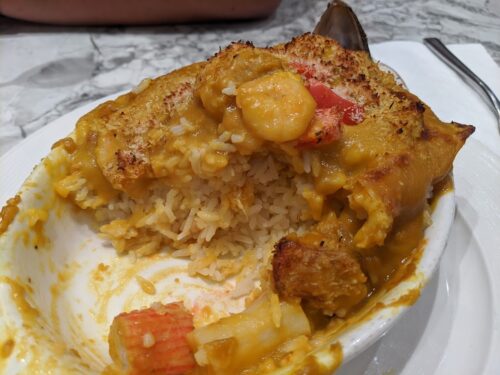 There was a lot of seafood inside, and he noted that the sauce was delicious and fragrant.
Overall, our first visit to Happy Day Cafe was delicious and certainly won't be the last time. A solid place to get your HK style cafe cravings satisfied!