Jin Jiang is a restaurant located close to Metrotown, underneath the Best Western Hotel. My family recently had dinner here to celebrate my dad and aunt's birthdays!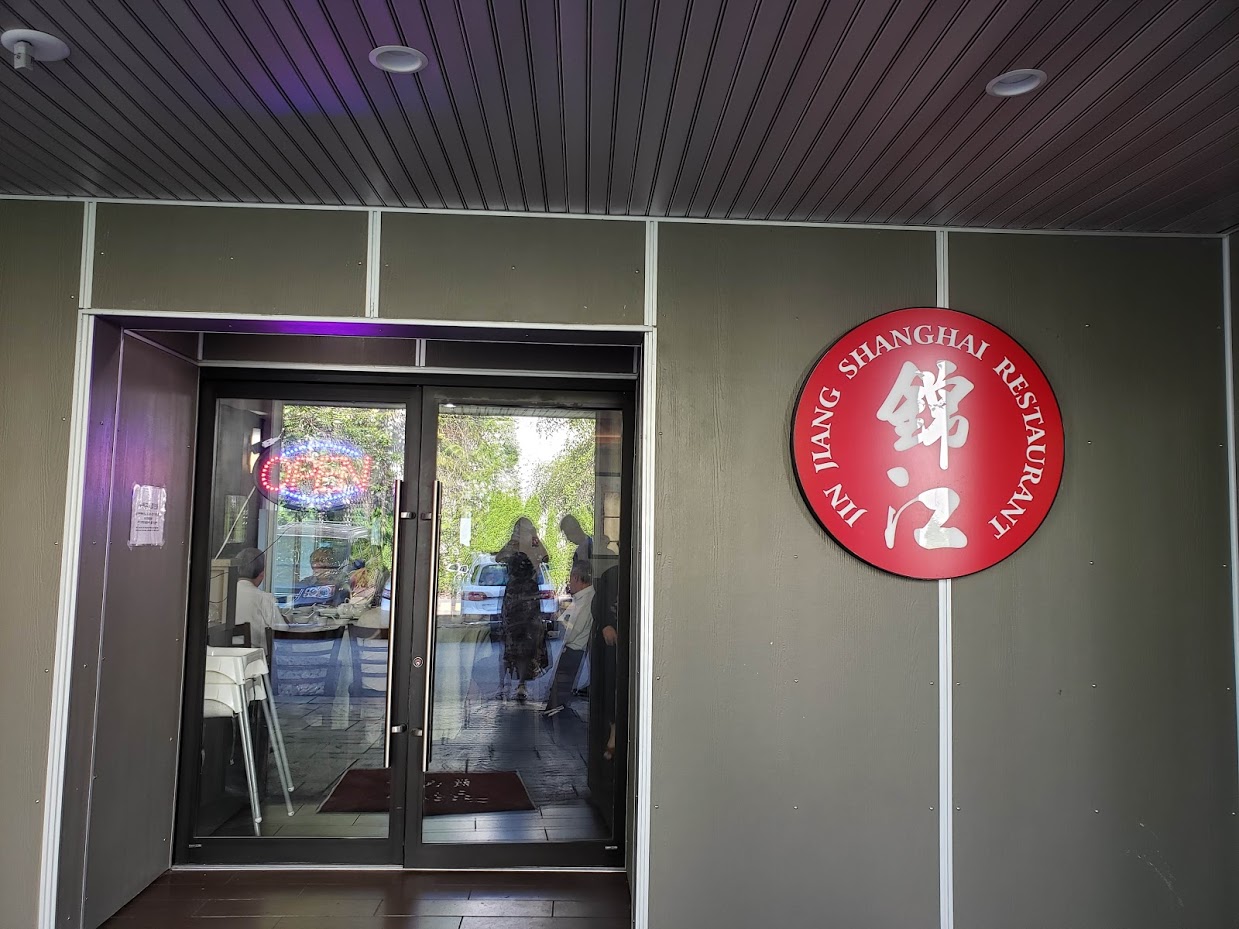 Although Jin Jiang is located in the same building as the hotel, parking is separate. The restaurant has reserved parking underground, while the hotel parking is located on the ground level outside.
The layout of the restaurant was quite awkward. There was a giant wall in the middle of the restaurant. The restaurant also felt quite cramped as many tables were jammed close to each other, and also due to the random wall in the middle.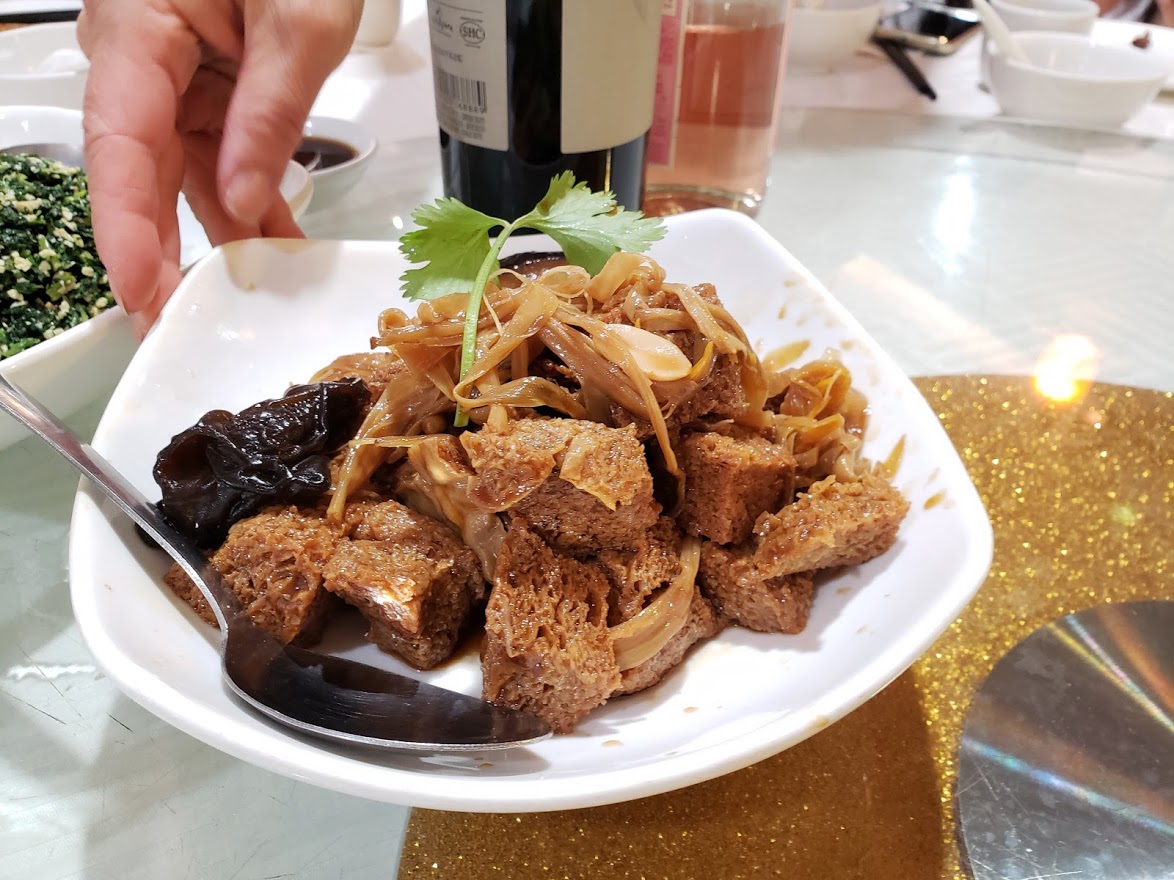 Braised bean curd with mushroom: The braised bean curd was a chilled dish that also had some wood ear mushroom. There was no complaints about it.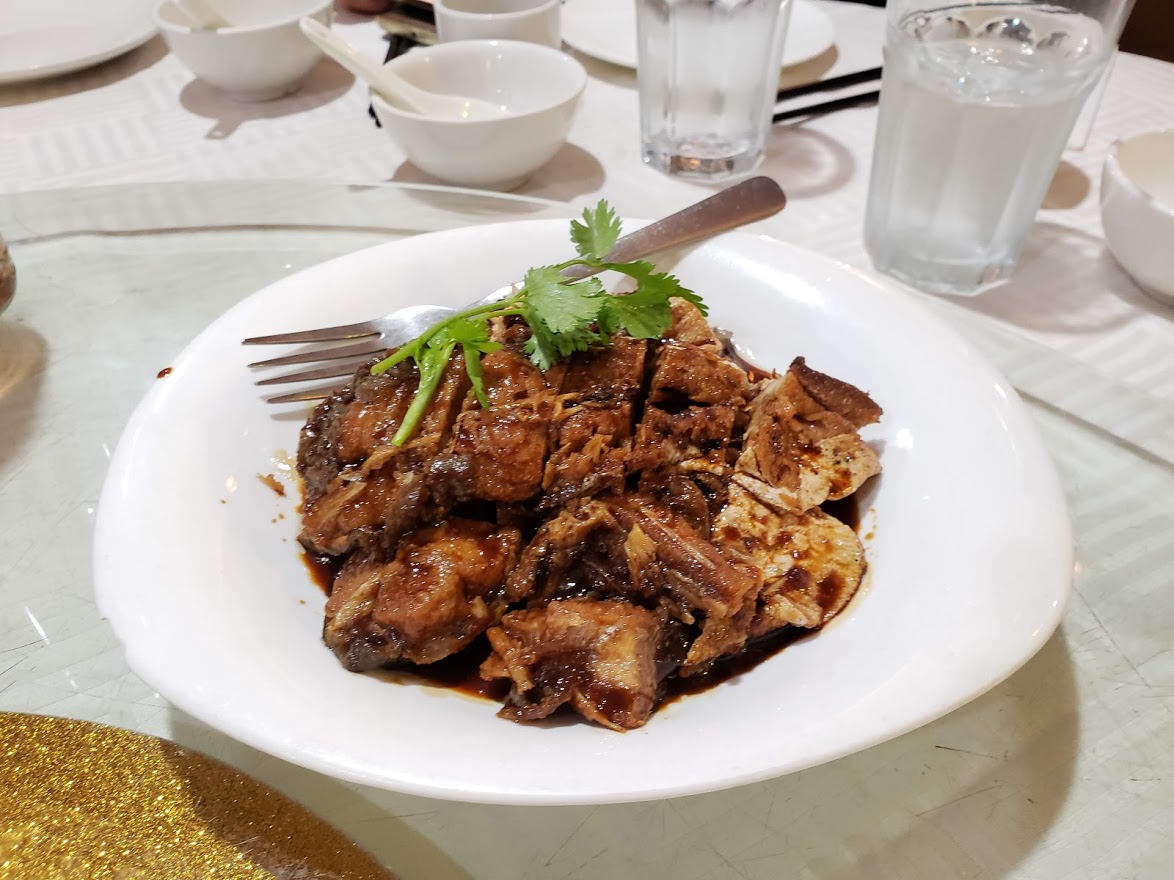 Deep fried chilled fish: I have no idea what the official name for this dish was, I couldn't find it on the menu. Anyways, it was quite unique. The fish is deep fried first, and then marinated and chilled in sauce.
Since it was marinated afterwards, it wasn't crunchy anymore but it was still good. The pieces of fish were pretty big too, although some of the meat wasn't fully marinated.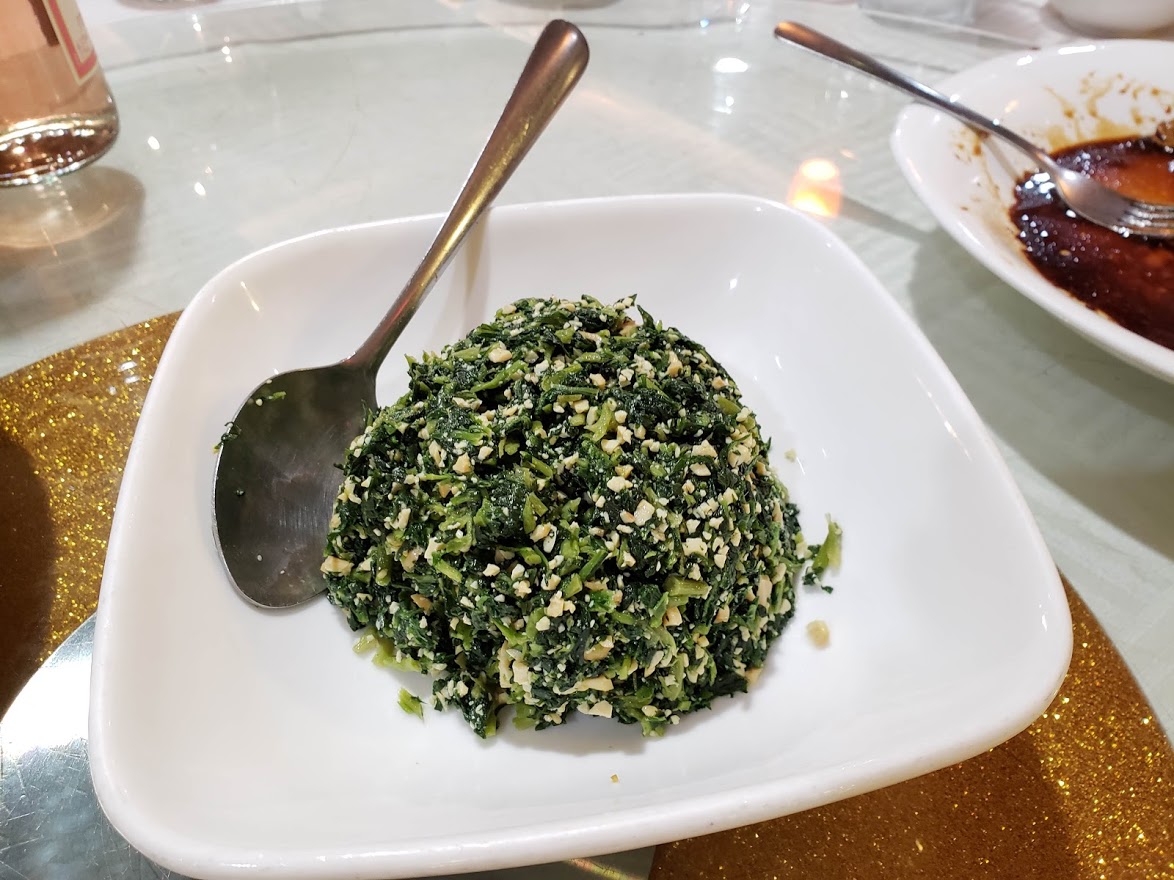 Spinach & peanut: ? I'm not too sure what the exact name of this was… When I looked up the menu for the review, it was described as "wild beg as bean curd" ??? which was definitely not what we ordered! It was definitely crushed peanuts!
Anyways, this was a refreshing and clean dish to start off our dinner. The spinach was minced too. I ended up adding this to my rice after and it was yummy.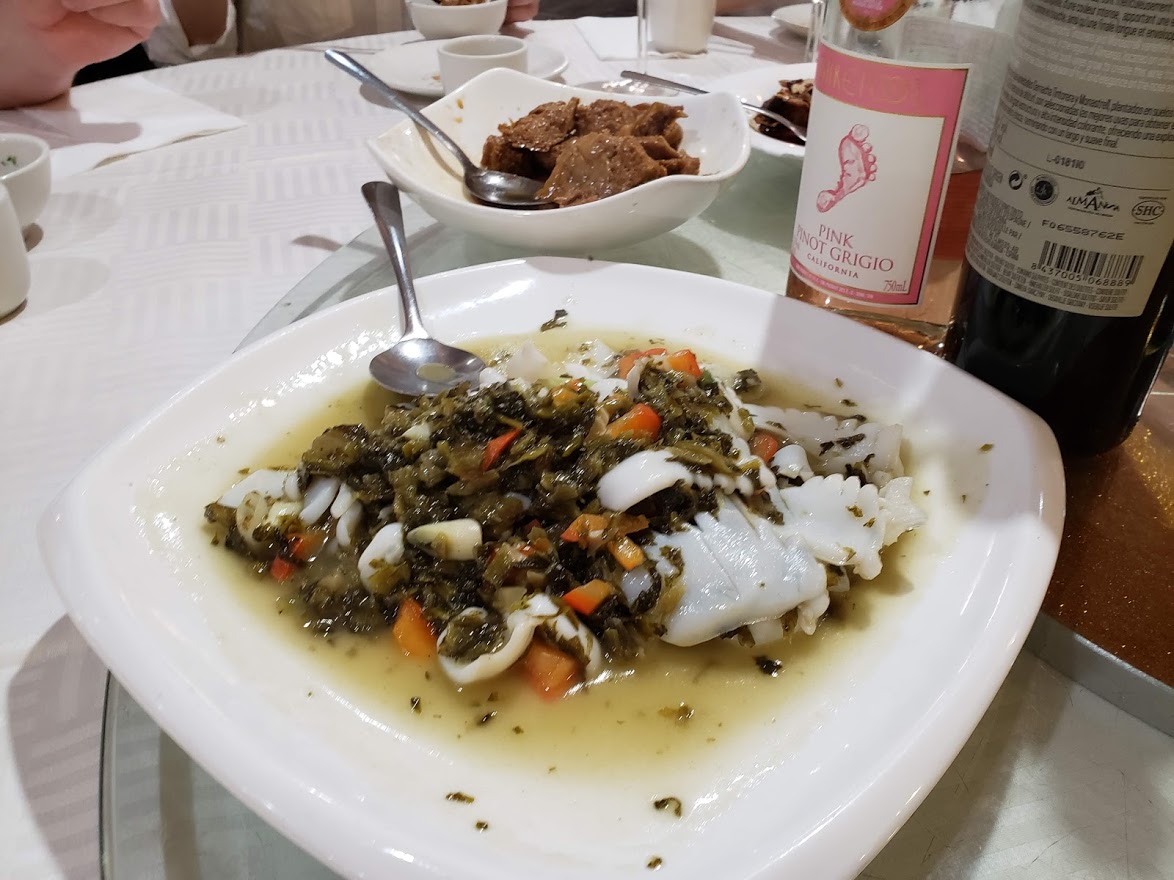 Cuttlefish with salted vegetables: This was the most disappointing dish of that evening! No one enjoyed it. The picture on the menu was completely different than what was served.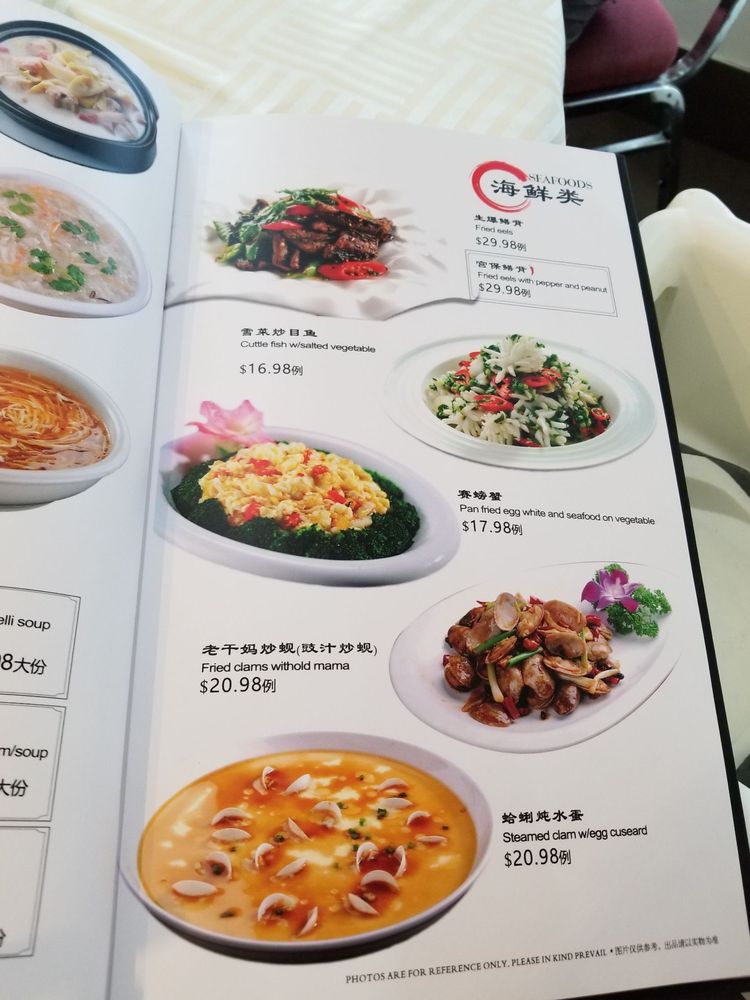 The cuttlefish was very bland, like they just boiled it. The salted vegetables did not pair nicely with the cuttlefish and it was just odd. I don't think we ended up finishing it because no one wanted to eat it, LOL! A bad case of expectation vs. reality.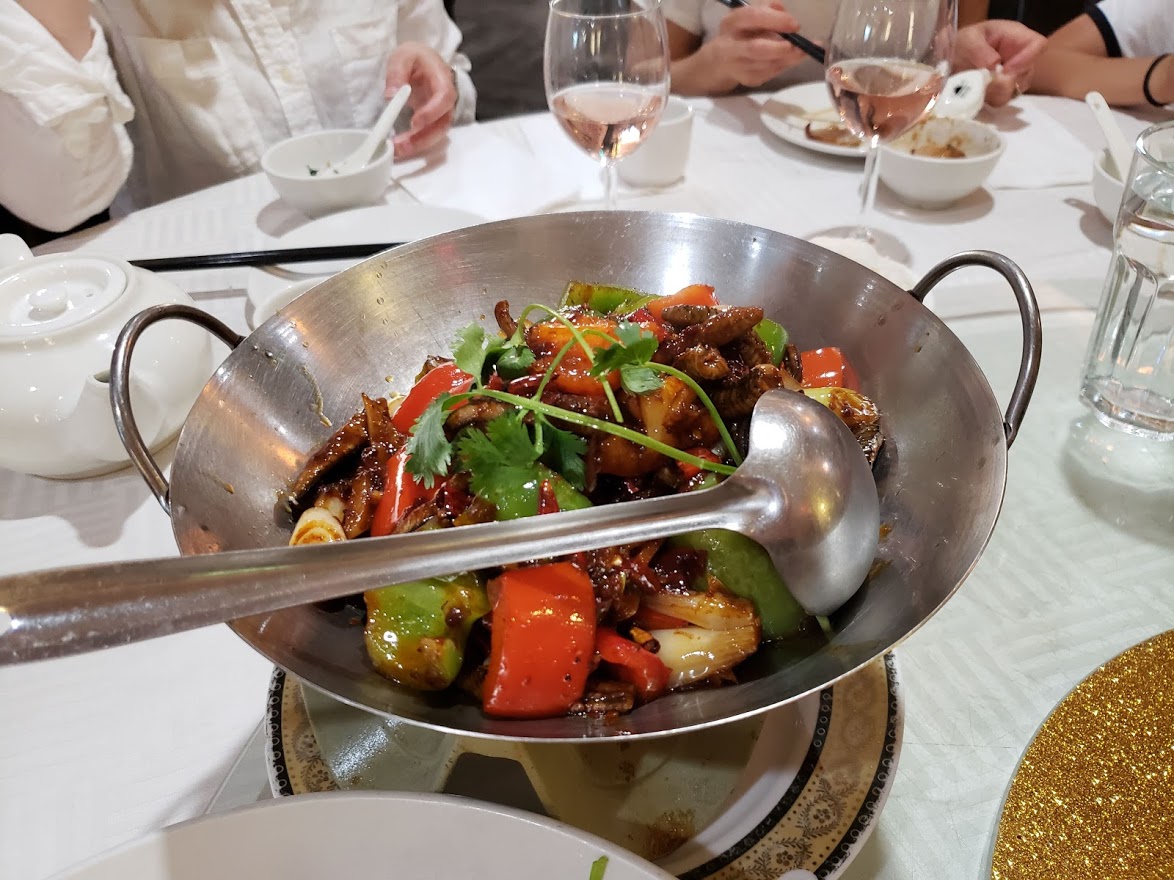 Stewed mix meat with pork blood hot pot: This hot pot came with an assorted mix of organs and intestines. They do not mess with spice here! The hot pot packed a lot of fiery spice. We ended up getting some bowls of rice to eat the spicy sauce with.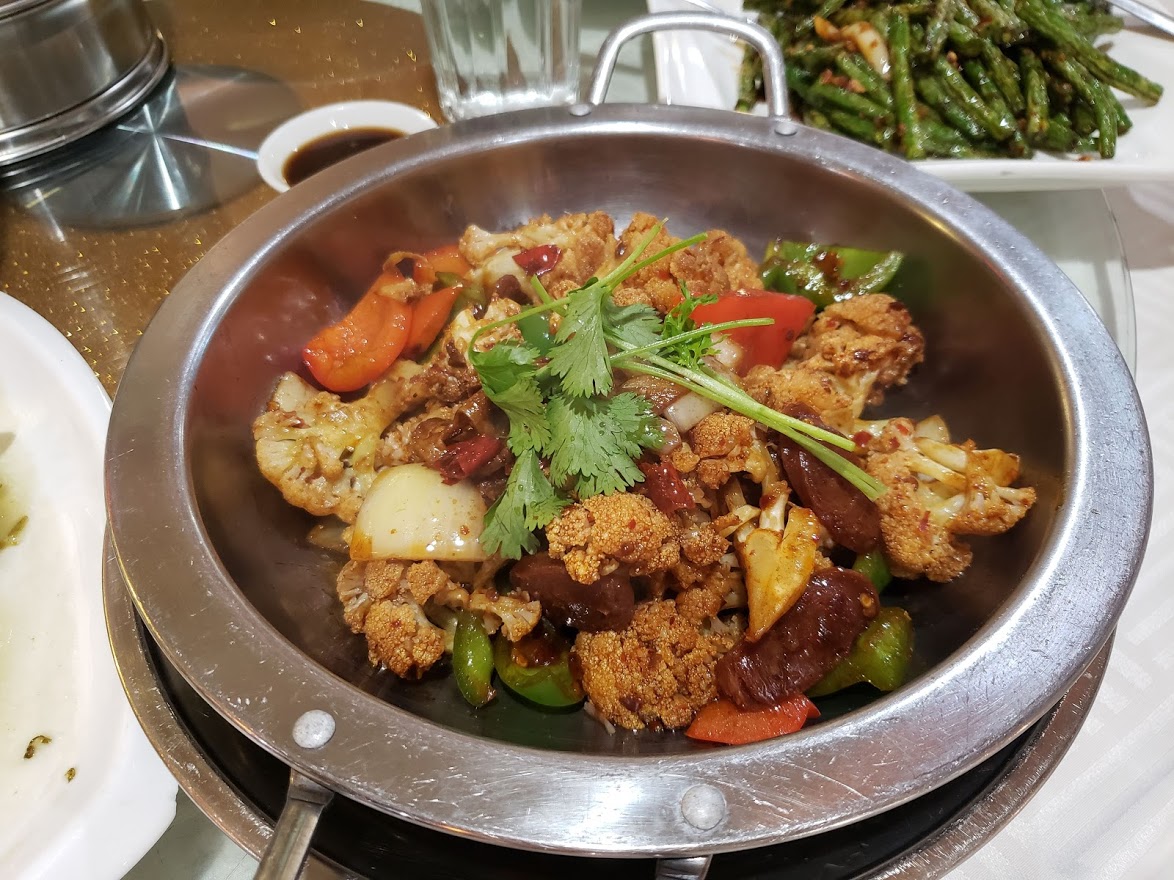 Dried cauliflower with sausage: This dish packed a lot of heat due to the Sichuan peppers, which numb your mouth.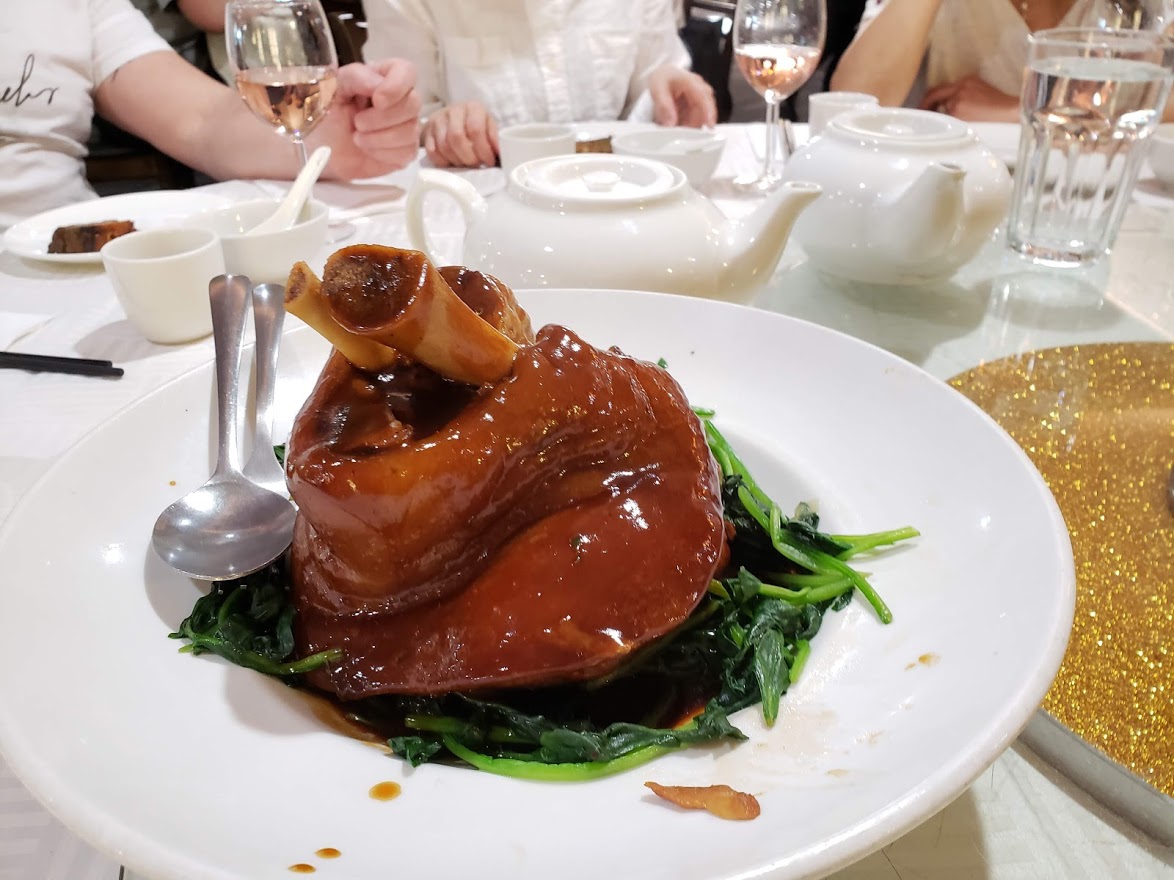 Braised pork knuckle: The braised pork knuckle ended up being my favourite dish of the night. There was a lot of tender braised meat, which was very flavourful.
There was also some spinach underneath. I haven't tried a dish like this but would order it again.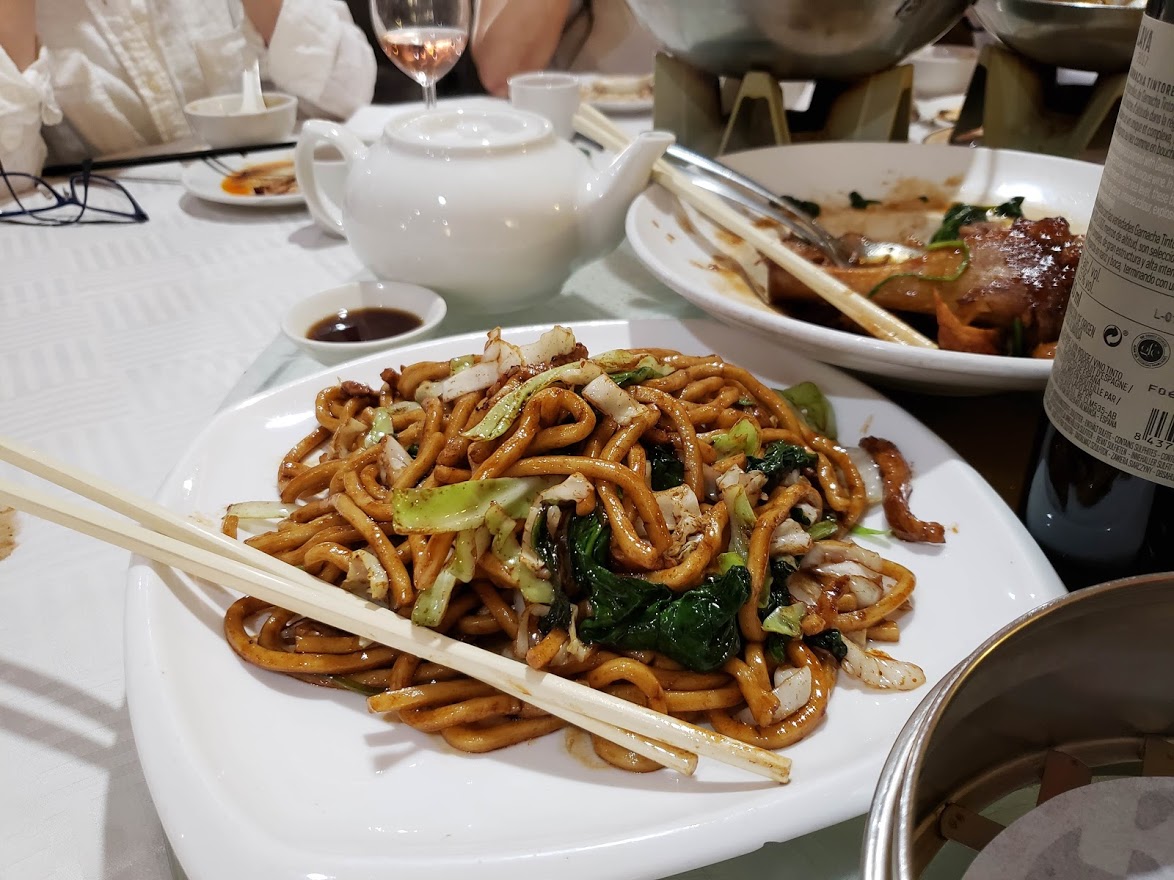 Shanghai thick noodle: The Shanghai noodles were alright, nothing much to complain about. We ordered this for the monkeys who couldn't eat the spicy dishes. They were on the oily side though.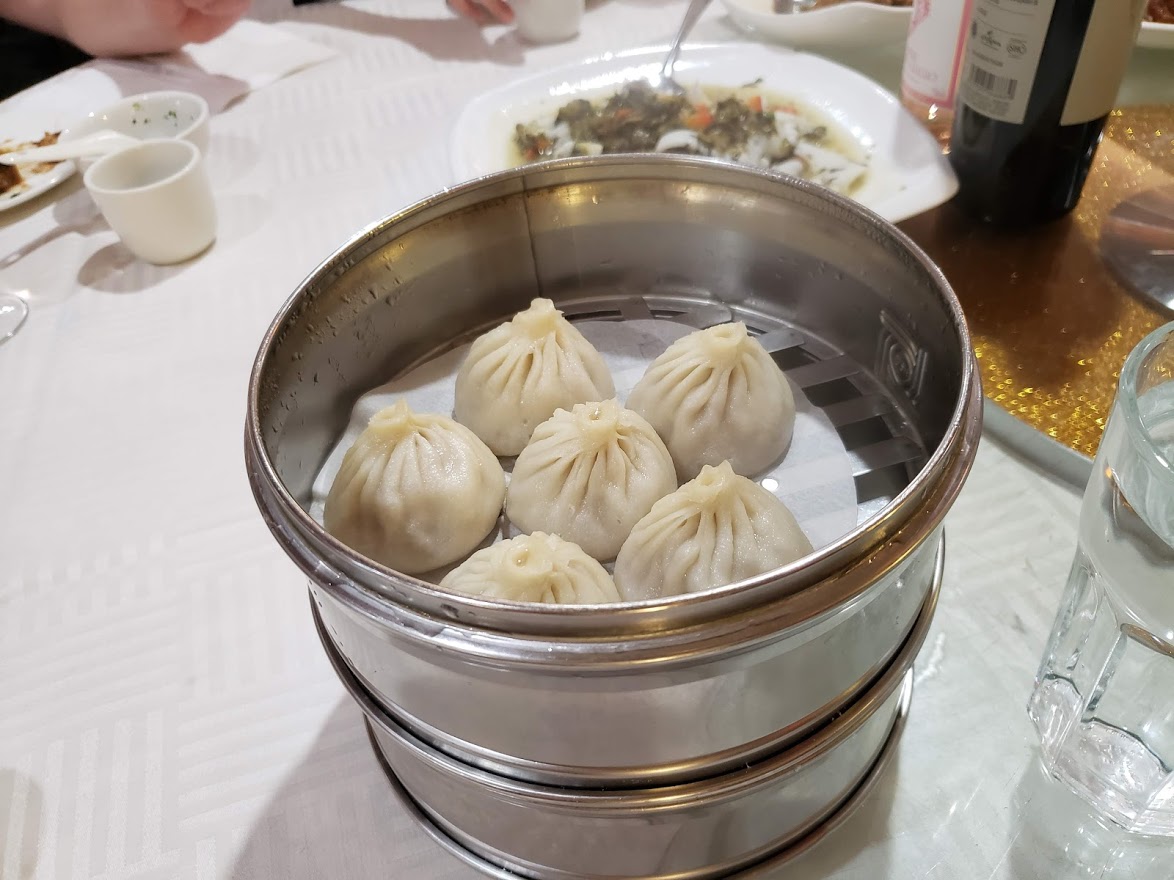 Xiao long bao: The XLB here were alright, not the best but still passable. The skin was thicker, usually a thin skin is more desirable. The broth was strangely sweet. There was a good amount of meat inside.
Overall, the dishes were hit or miss. I wanted to have some Shanghai noodle soup, but sadly they don't offer their noodle soup dishes at dinnertime. I wish that was stated on the menu because I was excited for it.
I wouldn't come back here willingly and definitely not my first choice… but if someone else wanted to, I would reluctantly. I'd definitely pick Shanghai River or Wang's over Jin Jiang for Shanghai food.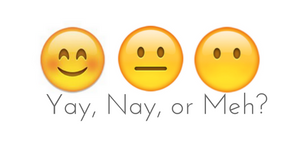 Nay…