I've been writing so many dim sum posts lately! I went from writing 3 dim sum posts in the past 5 years of my blogging life…. to 5 dim sum posts in the past 5 months!
This time for dim sum, my mom suggested trying Lucky Plus. We've been here for dinner a few times with relatives, and enjoyed the dinner because the prices were reasonable and food was alright.
This was our first time trying their dim sum. I have mixed thoughts because it was pretty cheap and they don't charge for tea, but the quality was not as good.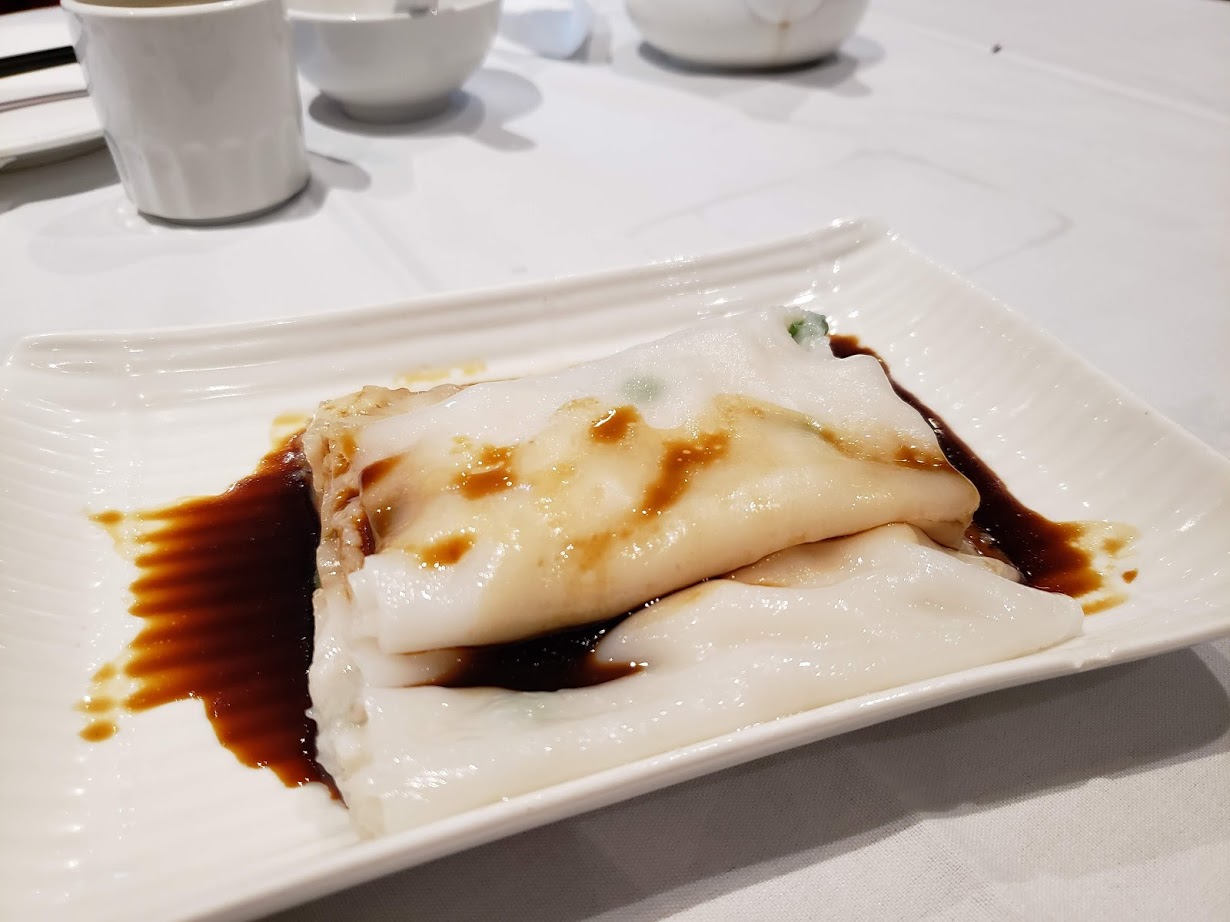 Rice roll with fish paste: There could have been more fish paste inside the roll. I only had fish paste every other bite, and it was spread pretty thinly.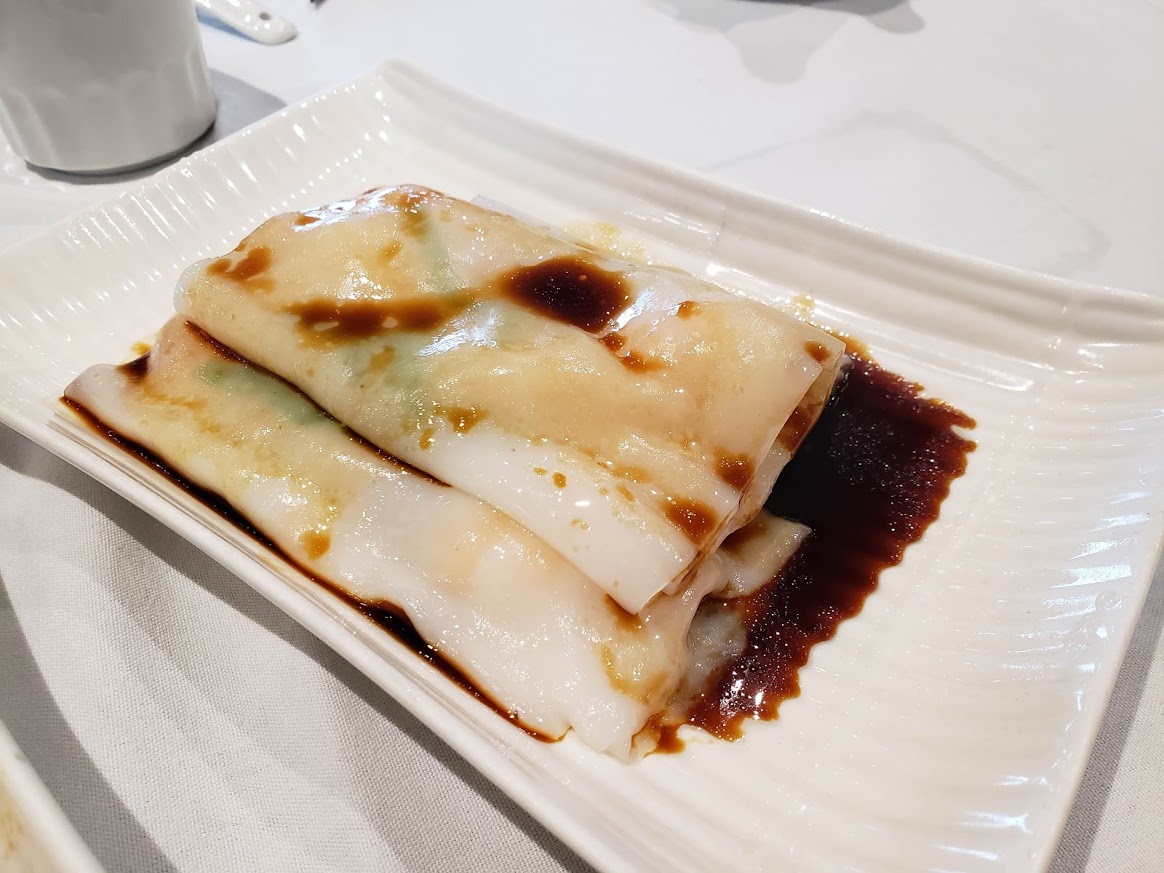 Rice roll with prawn: There was more prawn in here, but the prawns weren't fresh at all! The prawns did not have a fresh snap to it, so that was a bit disappointing.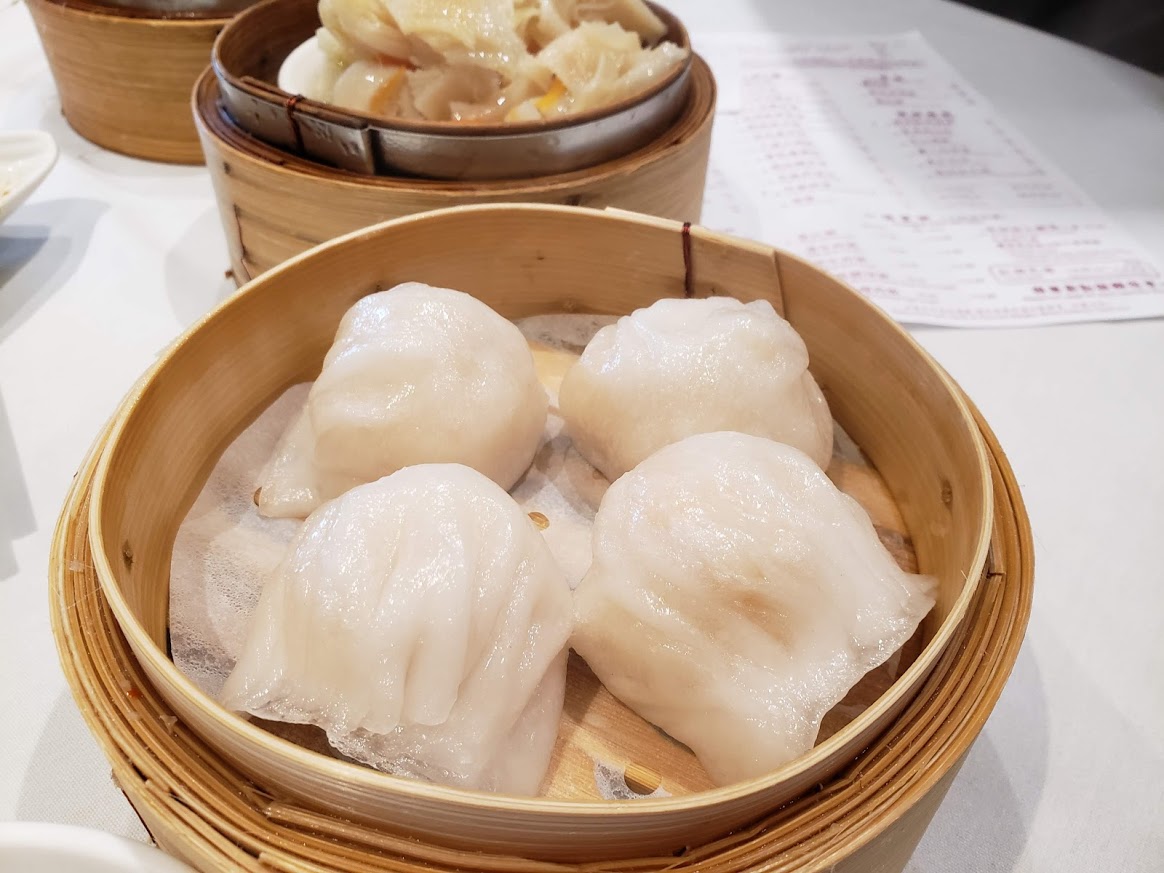 Prawn dumpling: The prawn dumplings were a nice and plump size! The prawns in this dish were a lot more fresh than the rice flour roll ones. There was a nice snap to the prawns.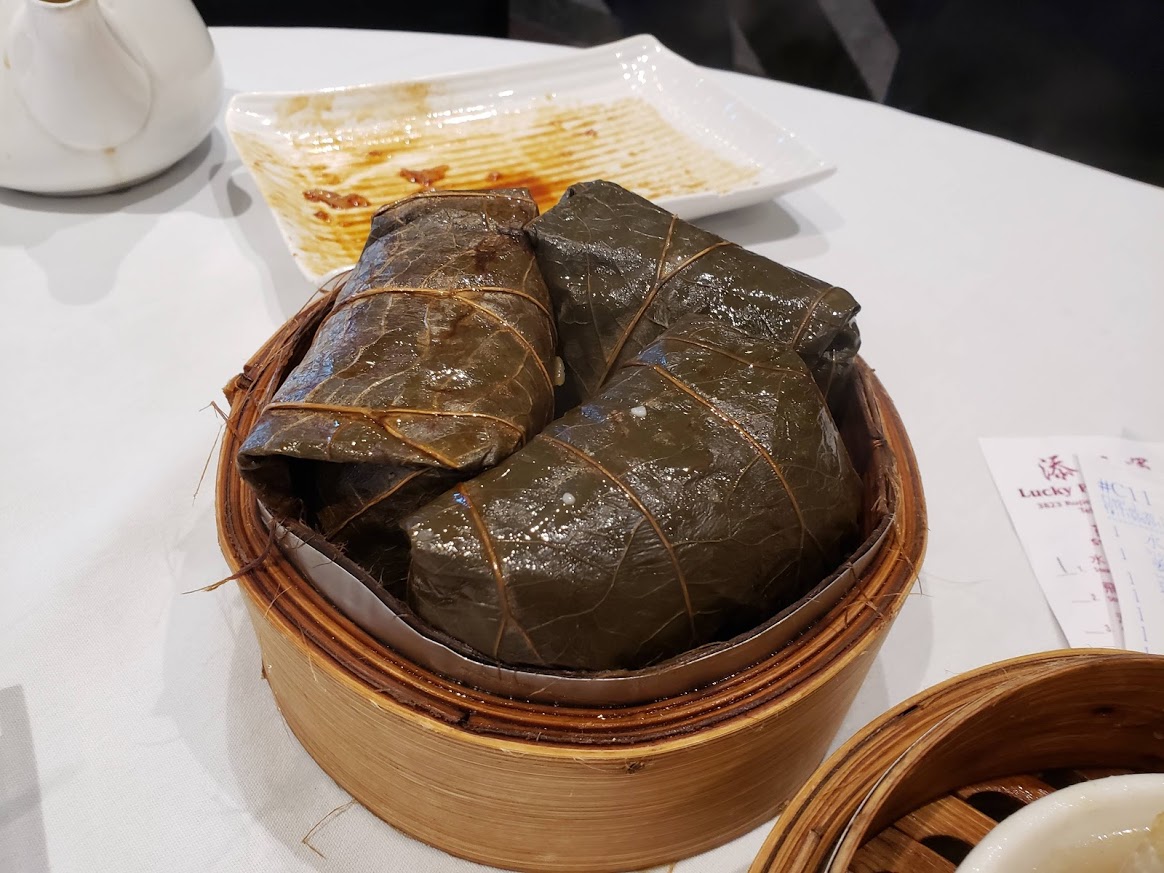 Sticky rice wrap: The sticky rice was delicious as well. The rice was fragrant from the leaves, and there was a good amount of meat inside.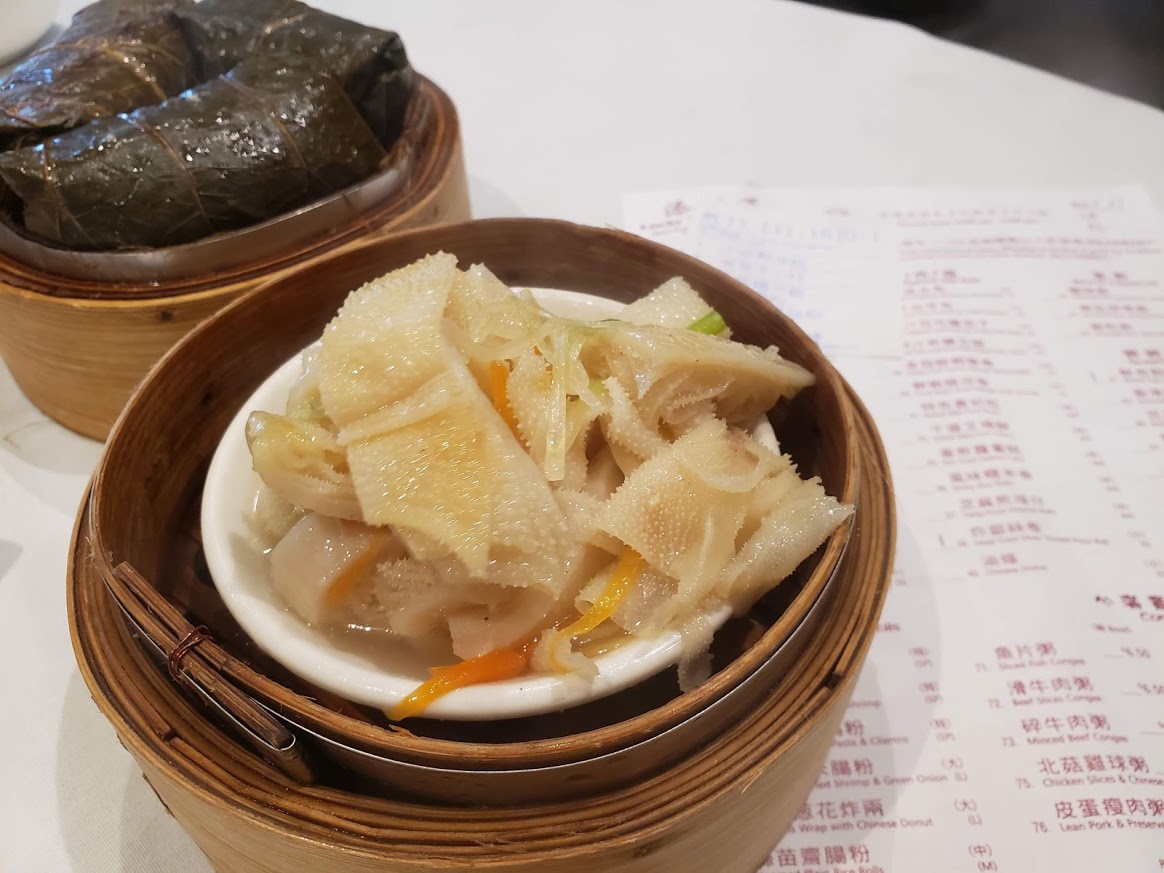 Beef omasum: Sadly, the beef omasum here did not taste super fresh either. It was also really oily which made it more soggy.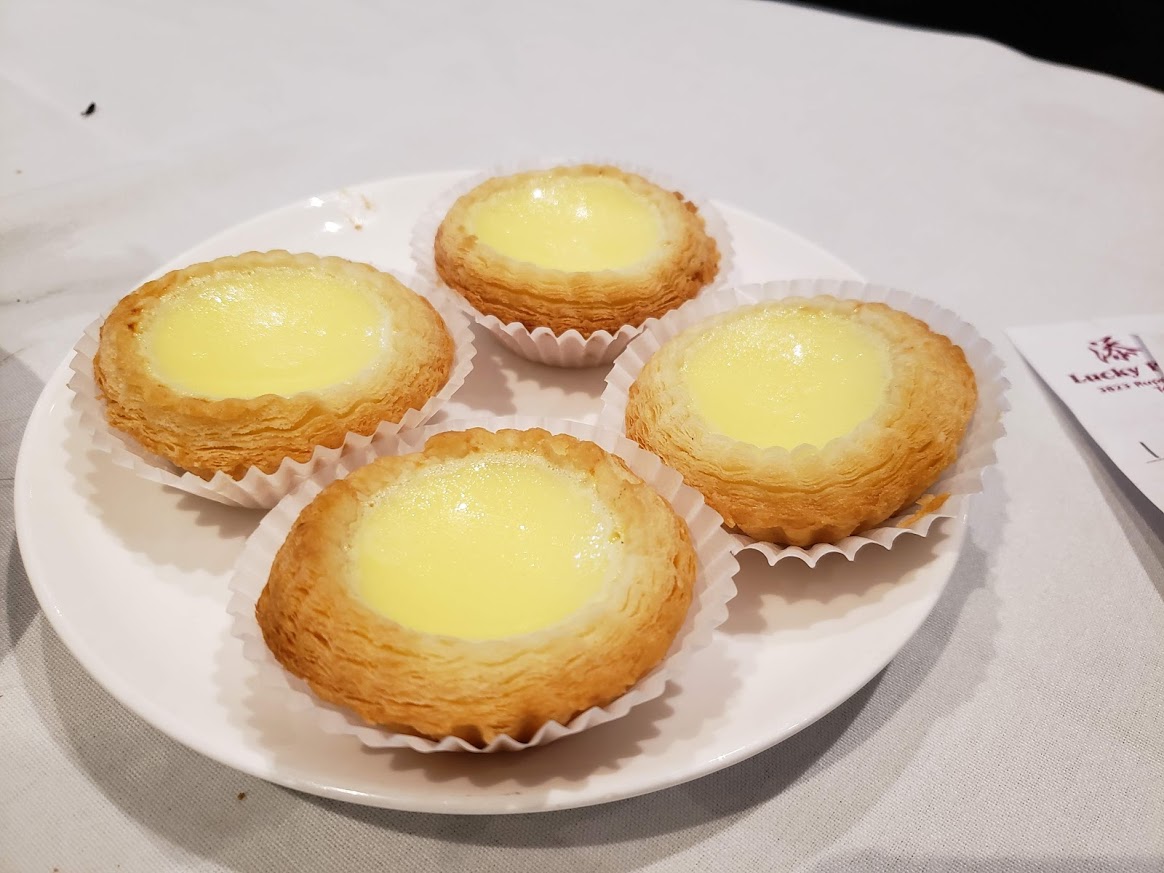 Egg tarts: I didn't have any because of the dairy, but my parents enjoyed the egg tarts. The crust was nice and flaky while the custard was flavourful and creamy.
The prices here are cheaper than other dim sum restaurants, but some dishes are a miss. Most places charge a tea fee, but Lucky Plus doesn't.
If I wanted some cheap dim sum, I would come back. I wasn't as disappointed because the prices were cheap. But keep in mind – you get what you pay for!