Sun Yee Cafe is a new Hong Kong style cafe that opened two-ish months ago and replaced Golden Penny Chinese Restaurant, which had been around for as long as I can remember. Even as a child, I remember Golden Penny being around! Sun Yee Cafe is by Hastings and Lakewood inside the small strip plaza.
While looking this place up online before placing my delivery order, I noticed that there were two previous Sun Yee restaurants in Vancouver. One of them was a block away from the current location many years ago, and the other Sun Yee was located on Victoria Drive. Both previous locations have since shut down, so I wonder if this Sun Yee has the same owners or not? Or did new owners take their name for recognition sake?
Anyway, I noticed this place on UberEats for a bit now. One afternoon, I noticed that they were offering a buy one, get one free deal so it was the perfect time to try it!
This post is a review of 3 separate orders. You'd think that it was good if we ordered it 3 times, but it wasn't as you'll soon read about.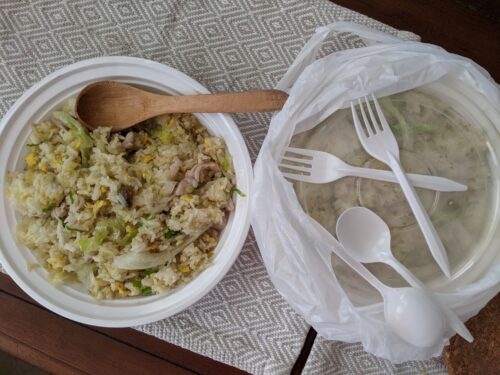 Diced chicken and salty fish fried rice: I wished that UberEats lets you mix and match all the eligible BOGO items, but unfortunately you have to order the same thing. I tried to call the restaurant if they would be willing do make another fried rice on the BOGO menu, but unfortunately they said no.
Anyway, it has been awhile since I had this type of fried rice! The fiance doesn't like salty fish (anyone else? haha I can see why it's off putting, the taste is quite strong and pungent…) so I had this all to myself, with enough to last me 4 meals!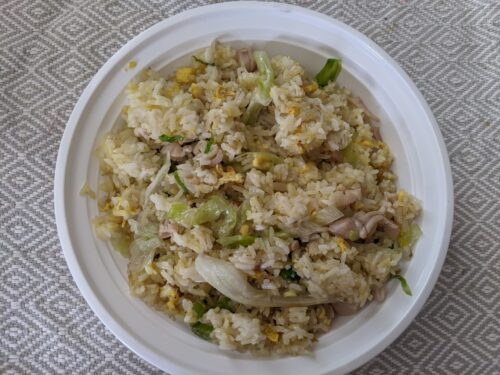 There wasn't much diced chicken, salty fish or egg in the rice, which was a bit disappointing. Salty fish has a strong taste so you don't need much for flavour, but it did feel stingy. I was also disappointed that the rice lacked the "wok hei" aroma that makes fried rice taste good.
In addition, fried rice usually comes with some peas or chopped choy. The fried rice here didn't include that, but instead had some cooked iceberg lettuce instead. The lettuce was pretty limp, tasteless and slicked with oil.
If there wasn't a BOGO deal, the fried rice would have 100% not been worth it. I'm not sure if the quality was not good because of the BOGO so they skimped out, or if that was their normal quality. Either way, my first impression of the restaurant was not good.
At least I was full and ended up having 4 meals (lunch and dinner for 2 days!) with it due to the promo, so the value was there. But taste wise, I've had a lot better tasting fried rice and I would not recommend it at full price.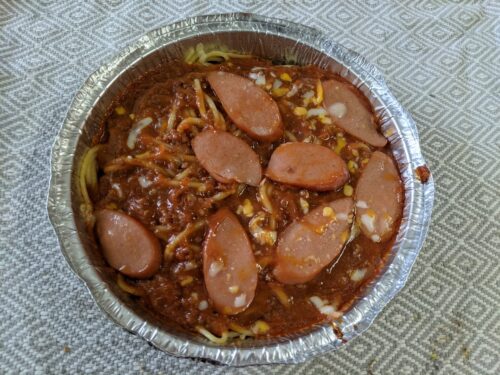 Baked spaghetti with sausage: On another day, I saw that they were offering the BOGO promotion as well, so we ordered two of these dishes for the price of one. Considering that my first order was disappointing, I wanted to see if this dish would be any better.
The baked spaghetti was slightly better compared to the fried rice but still pretty average. At least there was a generous portion of meat in the tomato sauce. Although the dish said baked, it didn't really seem like it was.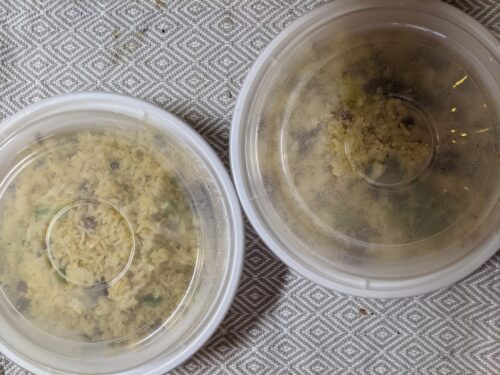 Beef fried rice: Lastly, we ordered beef fried rice during another BOGO promo. It seems like this BOGO promotion is always happening, at least right now since they are newly opened.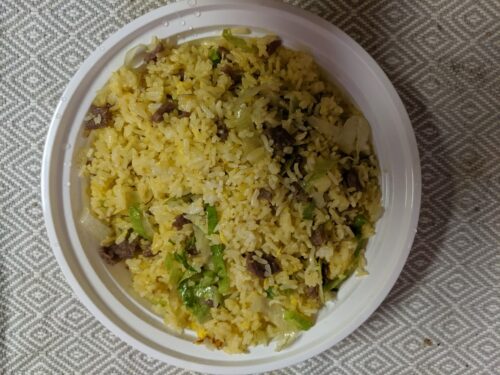 The beef fried rice was as lackluster as the diced chicken and salted egg fried rice. There weren't many pieces of beef inside, and what beef there was, was small and crumbly. As well, there wasn't much flavour and there was even less scrambled egg in here than our previous fried rice order.
---
After ordering 3 times, my verdict of Sun Yee Cafe is that it is below average and not worth regular price. We only ordered because of their buy one get one free promotion on UberEats. It would not be worth the price otherwise. The taste is not that good and they are pretty stingy with ingredients. There are way better Hong Kong style cafe restaurants out there.