No, I did not spell dollar wrong! Well, I did, but this is the way dollar is spelled at Dolar Shop. Despite its name, The Dolar Shop is not cheap! It should be called The Hundred Dolar Shop 😂.
Anyways, The Dolar Shop is a hot pot restaurant that opened up last year inside Lansdowne Center. The fiance and I have been wanting to try this place for a couple months, and finally were able to go one afternoon!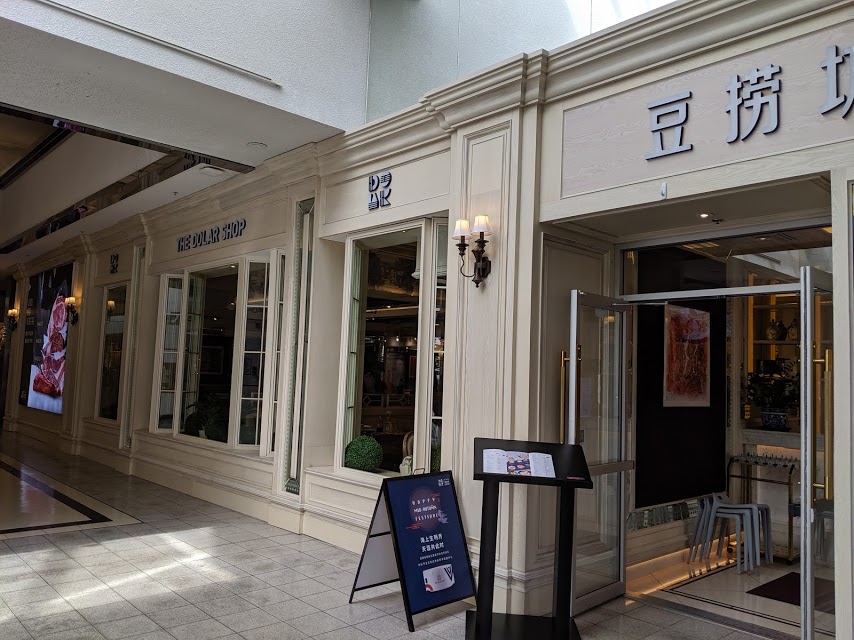 The Dolar Shop was unlike any other hot pot place in Vancouver. It was the fanciest hot pot place I have seen, and the prices definitely reflected that. After reading reviews, we came expecting that our lunch was going to be quite expensive.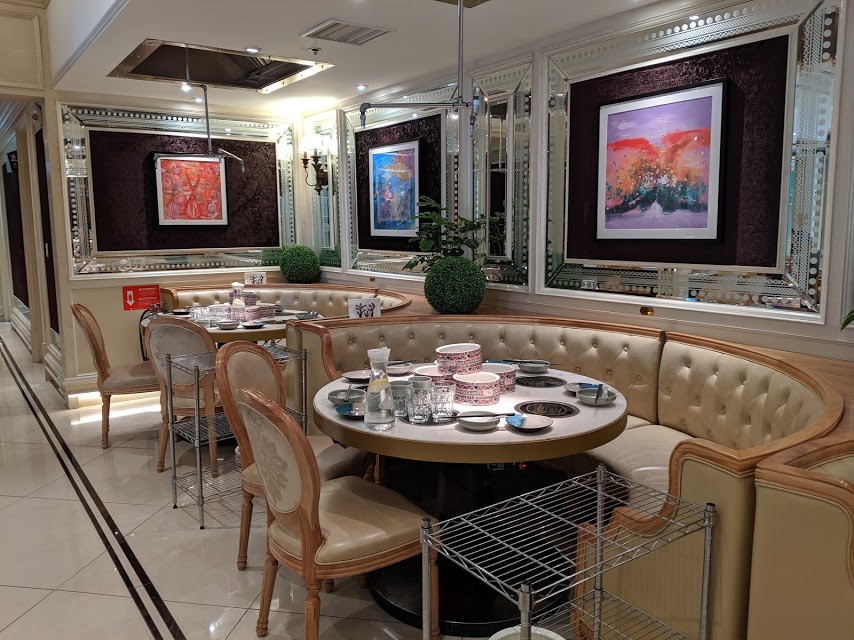 Service was great from the moment we stepped inside the restaurant. After asking if this was our first visit, the hostess explained the process and how the pricing works. When we were seated, we were greeted by our server who was attentive and friendly throughout. She also explained the process in even further detail to us, the popular items, the soup bases, and even where the washrooms were.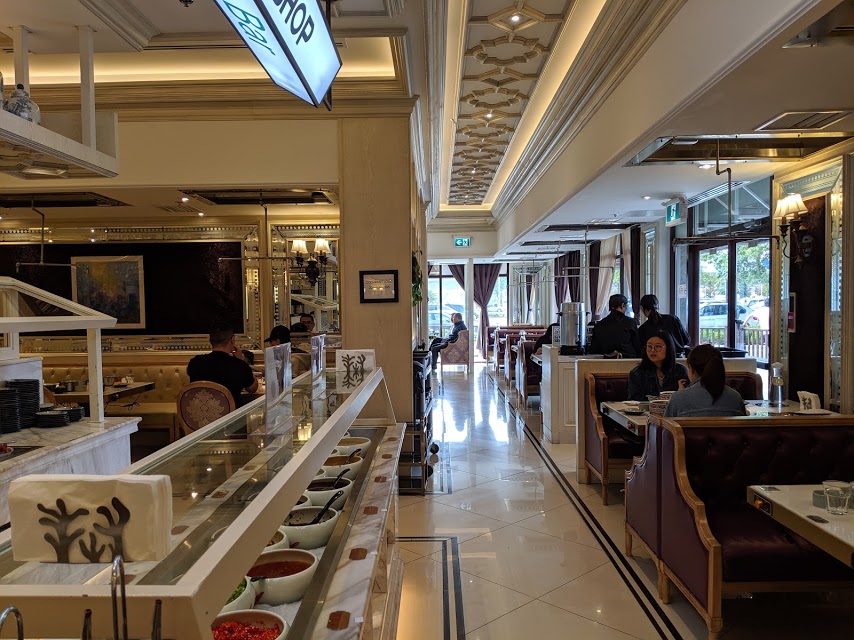 We were also given large bibs to protect our shirts. As well, since this was a fancy place with a lot of their clientele wearing expensive designer purses and jackets, they also had chair covers to project your clothes.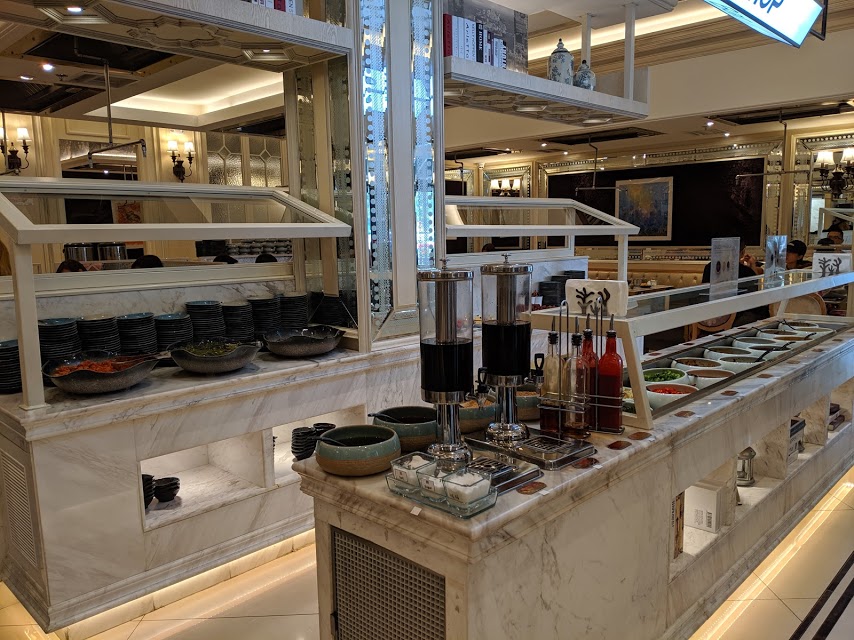 The Dolar Shop has individual hot pots, in which each person chooses their soup base. Then, you order the raw ingredients which you share with everyone at the table.
For an extra $4, you get access to their sauce bar, appetizers, and fruits which was like a mini buffet before your meal.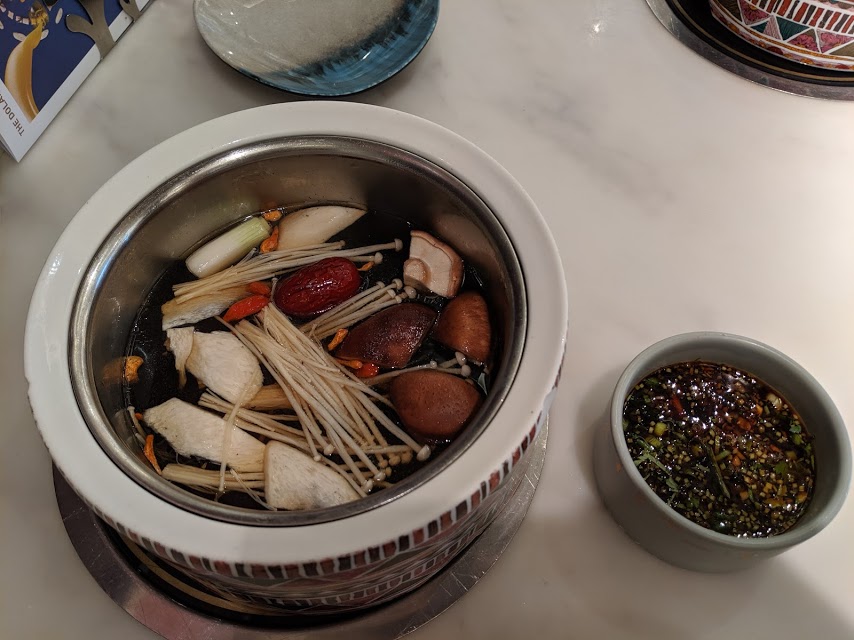 Herbal mushroom soup: I wasn't feeling like a meat broth since I would be putting meat into the hot pot, so I went with the herbal mushroom soup. The soup was clear yet flavourful, and had some herbal flavour to it.
I found it very comforting and reminded me of a homemade soup. It also came with an assortment of different Asian mushrooms.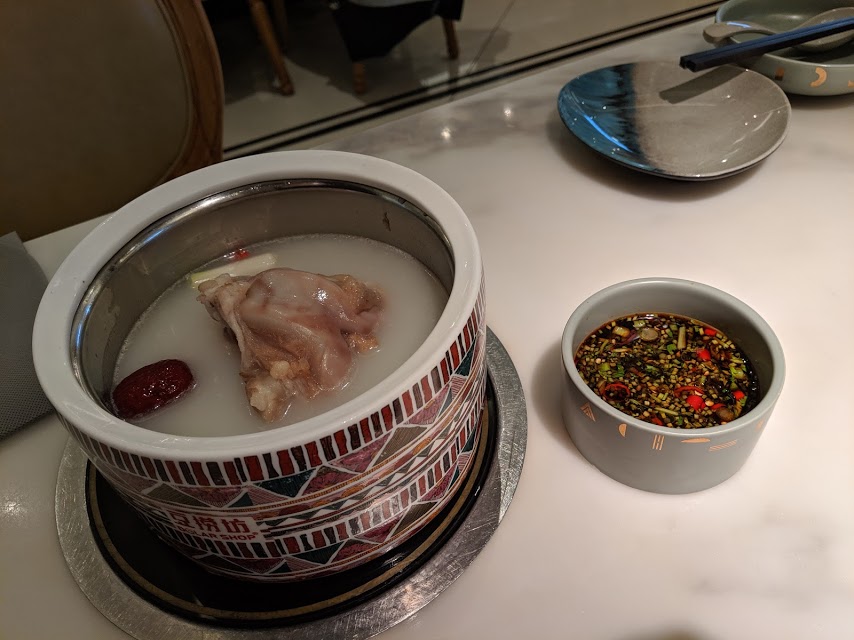 Pork leg bone broth: The fiance's soup was clear but flavourful as well. Surprisingly, he preferred my mushroom broth more because it was more savoury.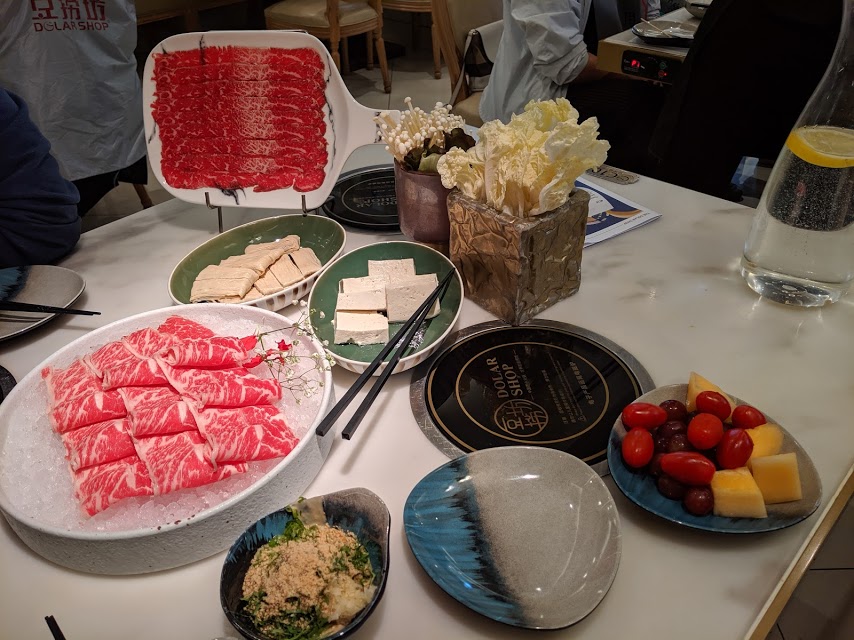 On to the hot pot ingredients! Since it was our first time, we didn't really know how big the portion sizes would be. We ended up ordering way too much food and had trouble finishing everything.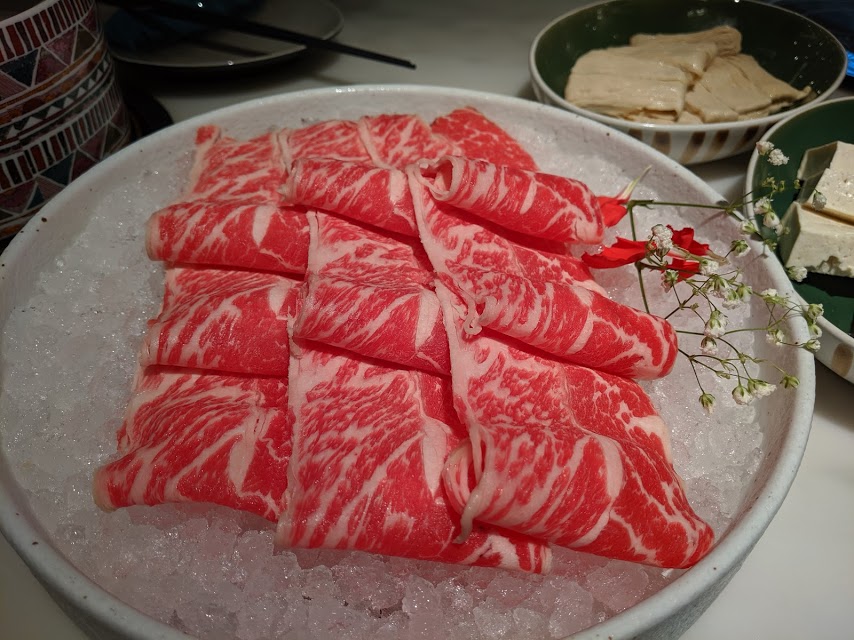 Handsliced short rib (Canada AAA): The short rib was amazing, although quite pricey at $30 but we came here knowing it would be an expensive meal. The quality of the short rib was excellent though.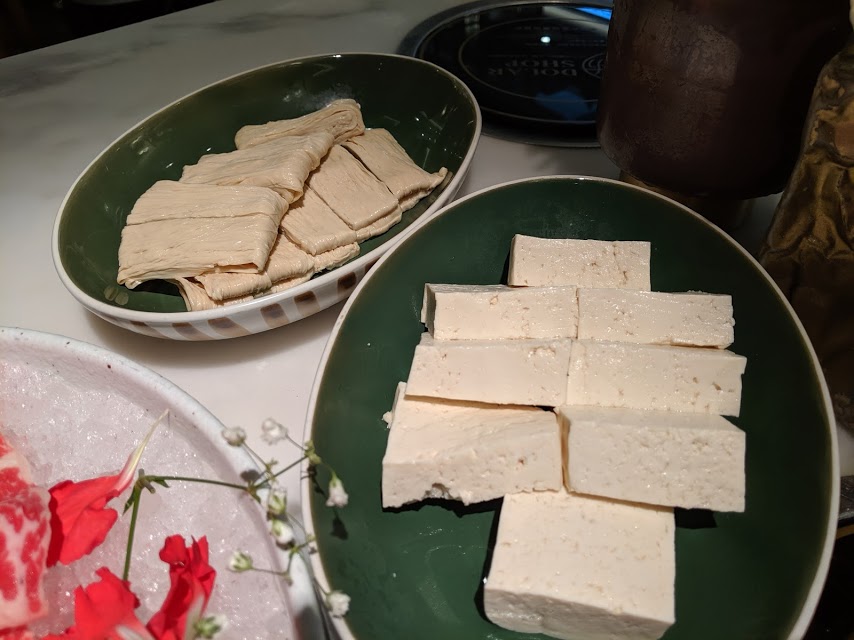 We also ordered some bean curd and tofu. We probably wouldn't get the tofu again since we ordered so much food.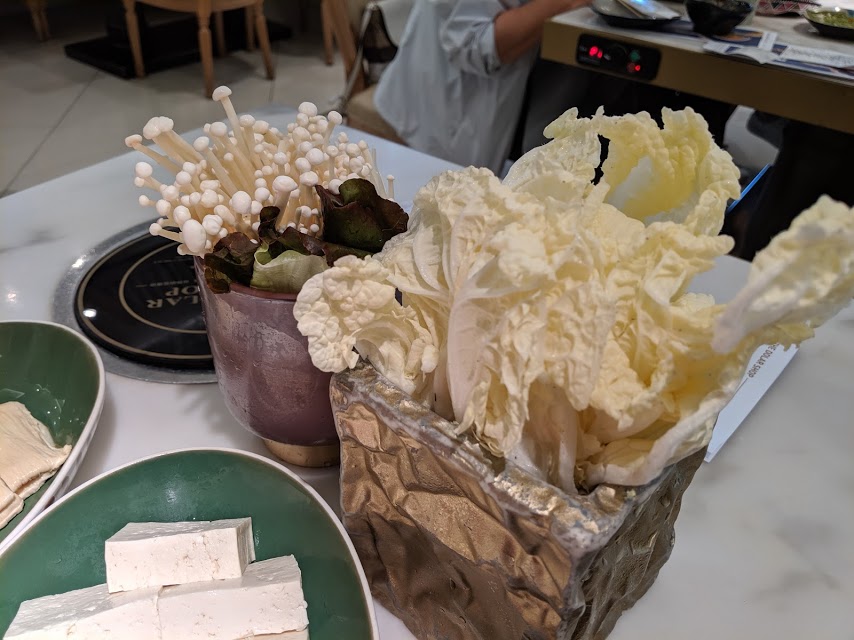 There was a surprising amount of napa cabbage and mushrooms. They were quite generous with these portions and all tasted fresh.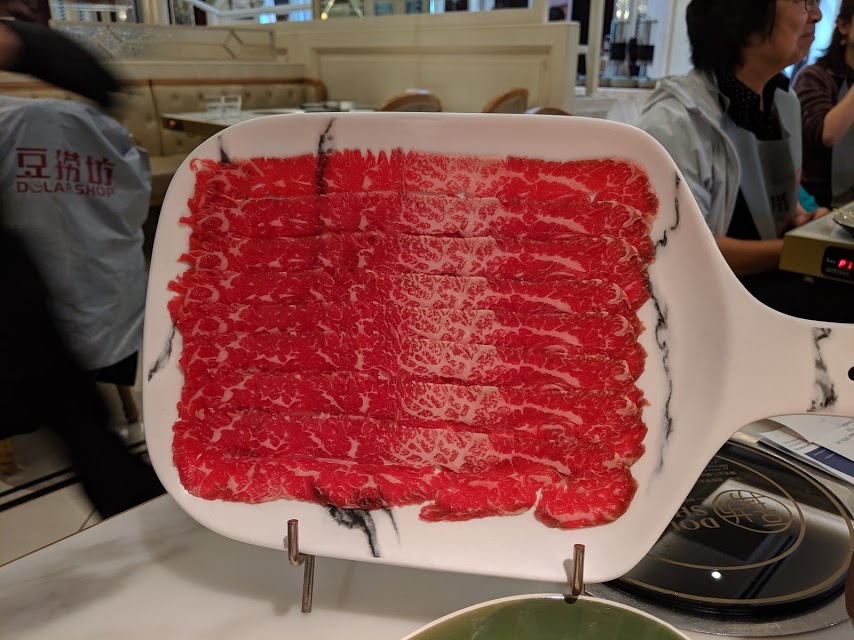 Hand sliced boneless wagyu plate: The fiance noticed this after we placed the order, so we added it afterwards.
We probably didn't need to since the other beef plate was enough for 2 people. But this one was delicious too and there was a special promotion for it that day.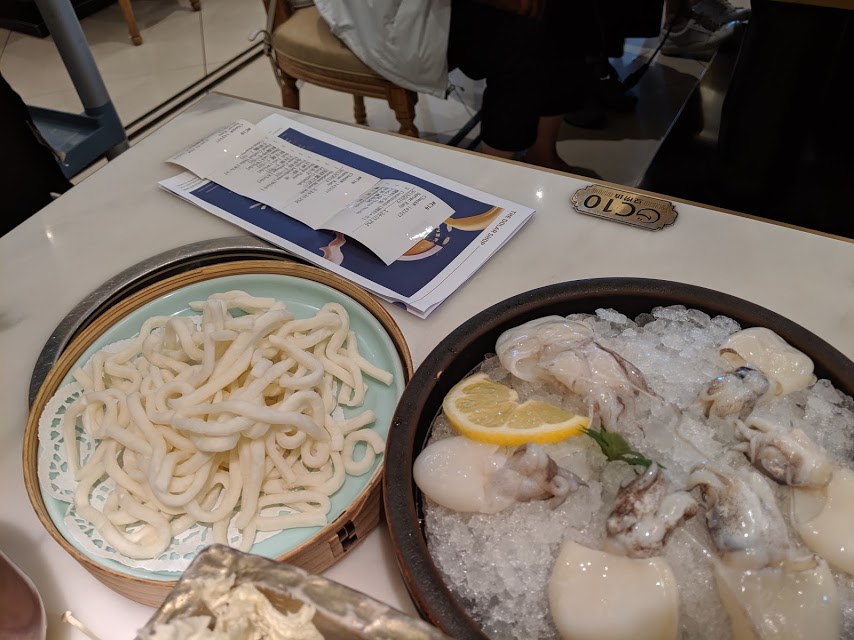 Cuttlefish: The cuttlefish would have been better if there was more than the two of us. It ended up being a lot of cuttlefish and we were trying to finish it up at the end.
However, the cuttlefish was fresh and soaked up a lot of the broth flavour.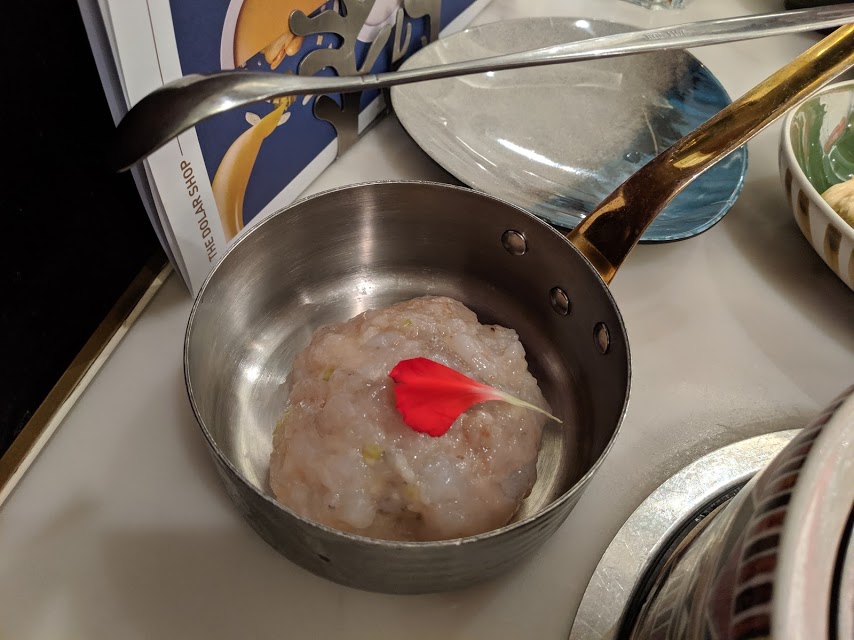 Shrimp pate: I knew we had to get this as soon as I saw it! The shrimp pate came with water chestnut, which was slightly crunchy. Going back to the great service, our server noticed that I wasn't sure how to put this in my hot pot and ended up helping us form it into bite sized balls.
The shrimp was bouncy and fresh. The water chestnut gave it a fun, slightly crunchy texture to it too! We'd definitely order this again.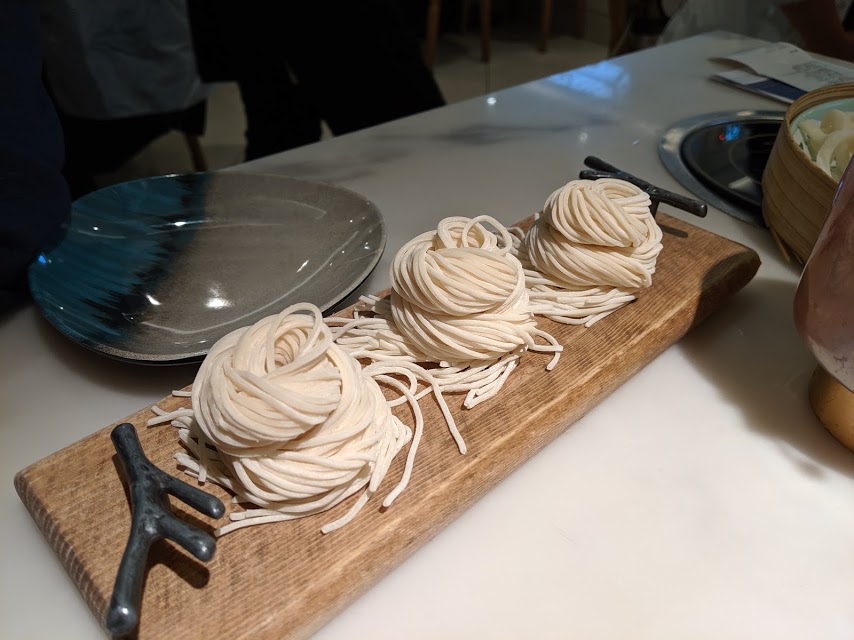 Hand made noodles: We wanted to see how their hand made noodles held up! They were deliciously chewy with a nice bounce to it.
They also had colourful hand made noodles, but I read reviews that the regular ones were a better deal because it tasted the same.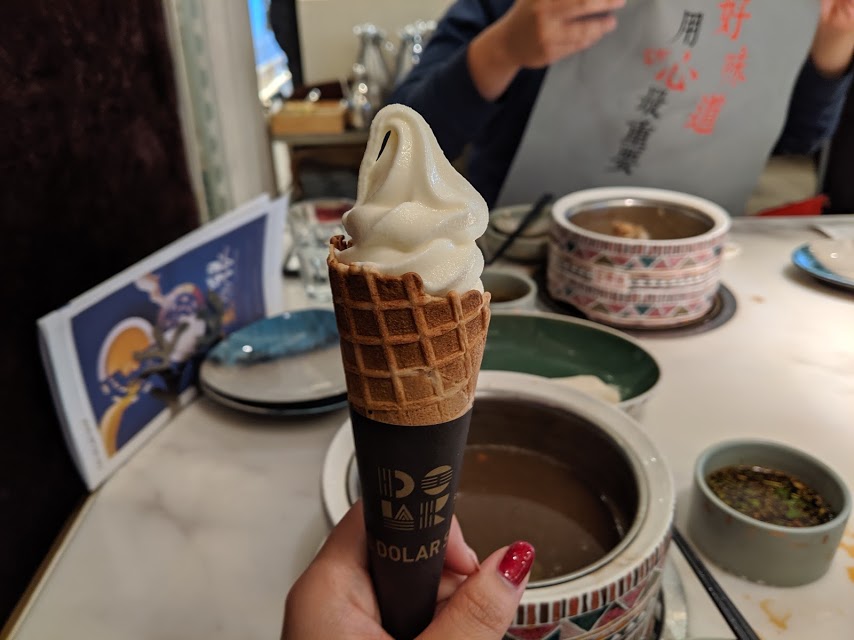 Soft serve: At the end of the meal, they gave us a complimentary soft serve! The fiance really enjoyed the soft serve, noting the quality of it.
We left very satisfied and full with The Dolar Shop. Although it was pricey, the service and quality of food was great. It wouldn't be a place I would come to regularly because I'm not made of money, but definitely a nice treat once in awhile.