Chunyang Tea has been on my list to try ever since I saw it on social media in April. It caught my eye because it is one of the few bubble tea places that offered soy milk!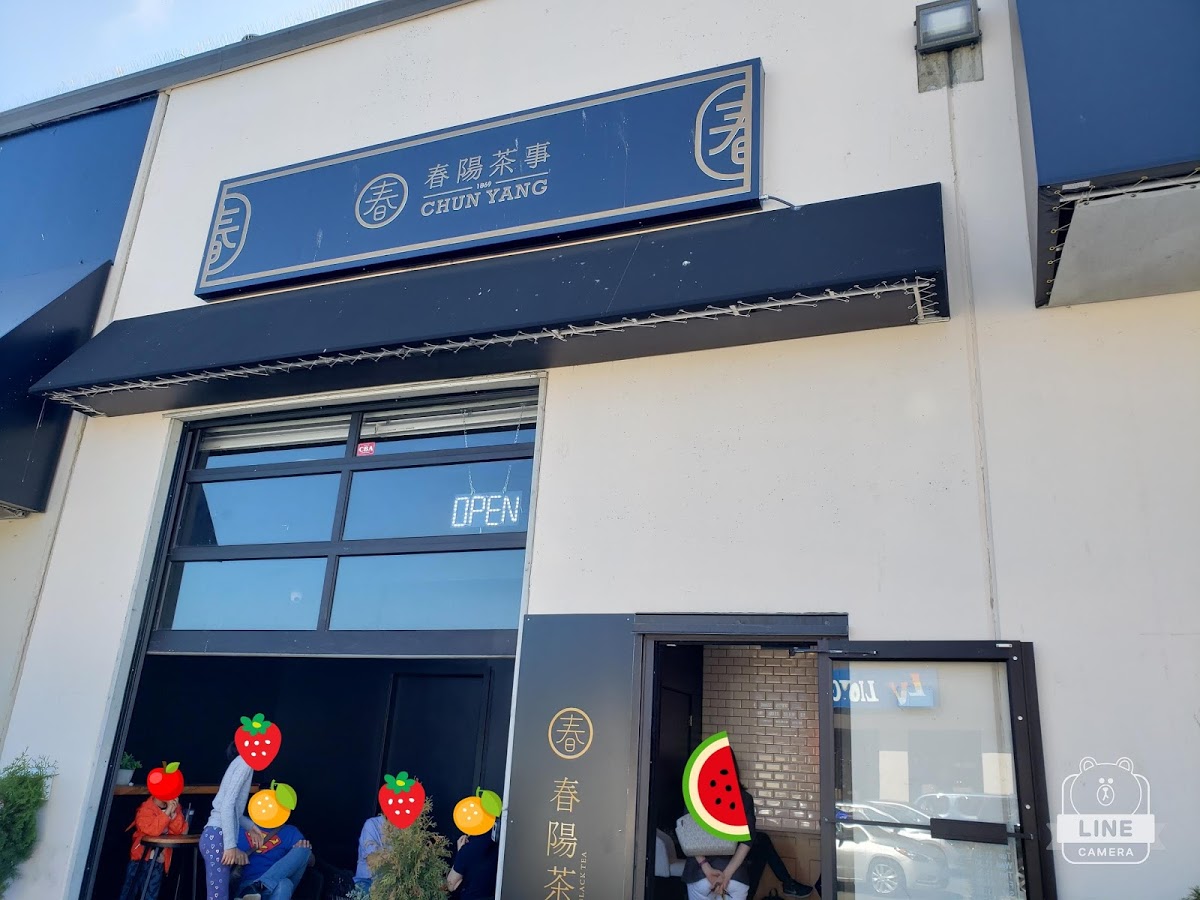 Ever since the brown sugar/dirty milk latte trend started, I haven't been able to have this drink because it's typically made with milk! But now I have this place and Ding Tea, which offers almond milk at an extra cost.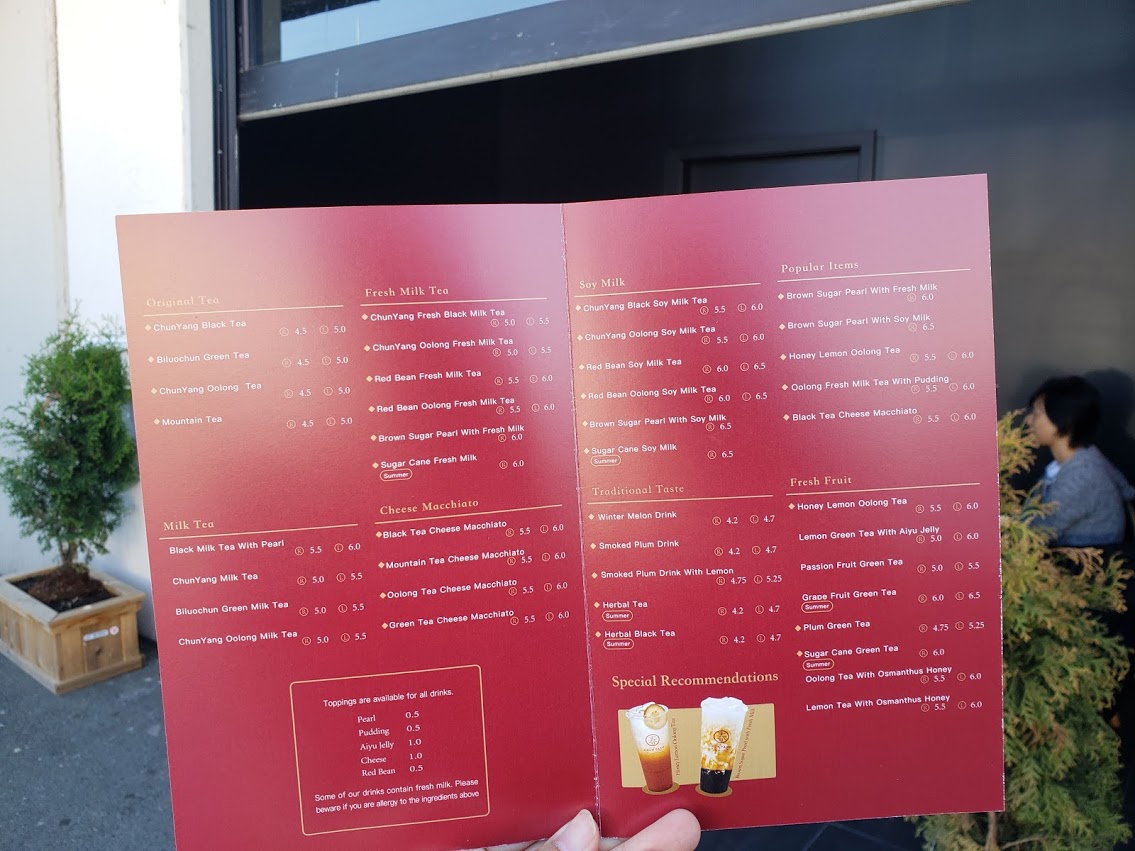 Chunyang Tea is quite small and cramped. I'm not even sure if there's a customer washroom in there. They have a some seats but I would recommend getting your drink to go.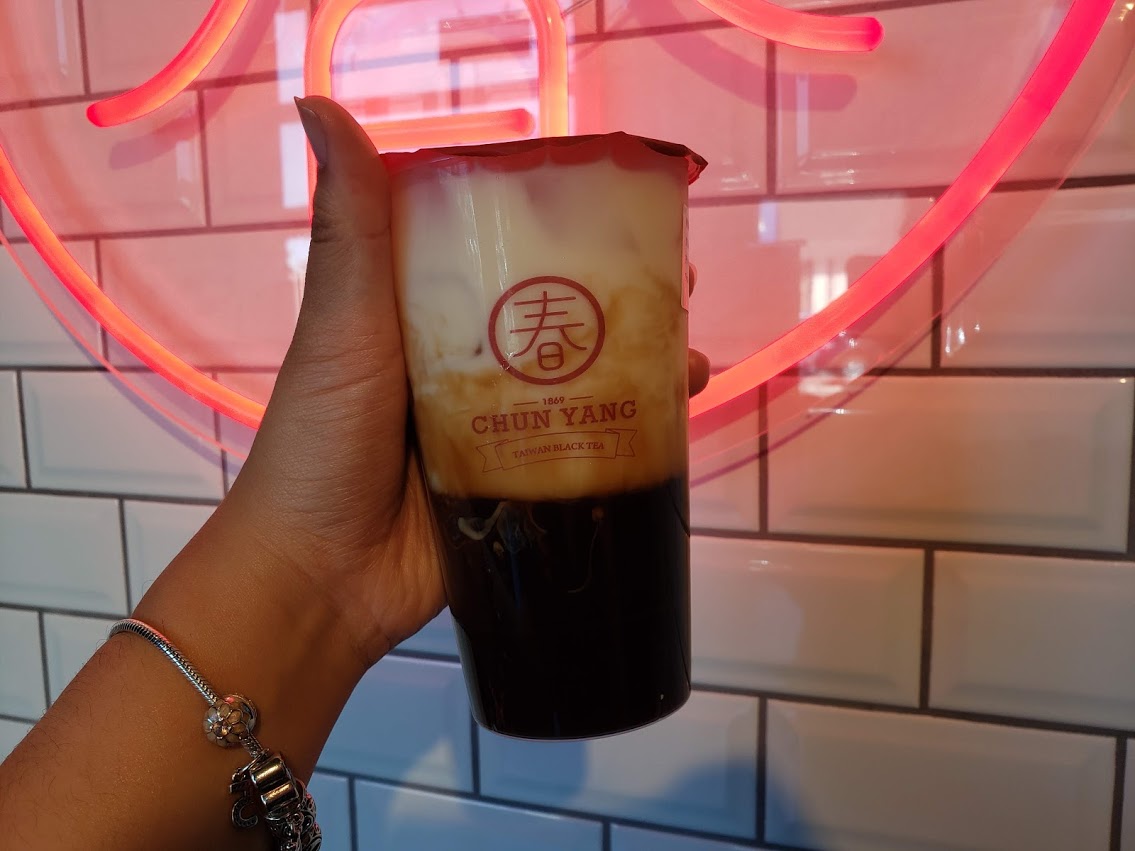 Brown sugar pearl with soy milk: I was very impressed with my drink. You could definitely taste the quality in it. The soy milk was velvety smooth, and went very well with the brown sugar pearls.
Be sure to stir the drink so that the sweetness balances out, as the soy milk didn't taste sweetened.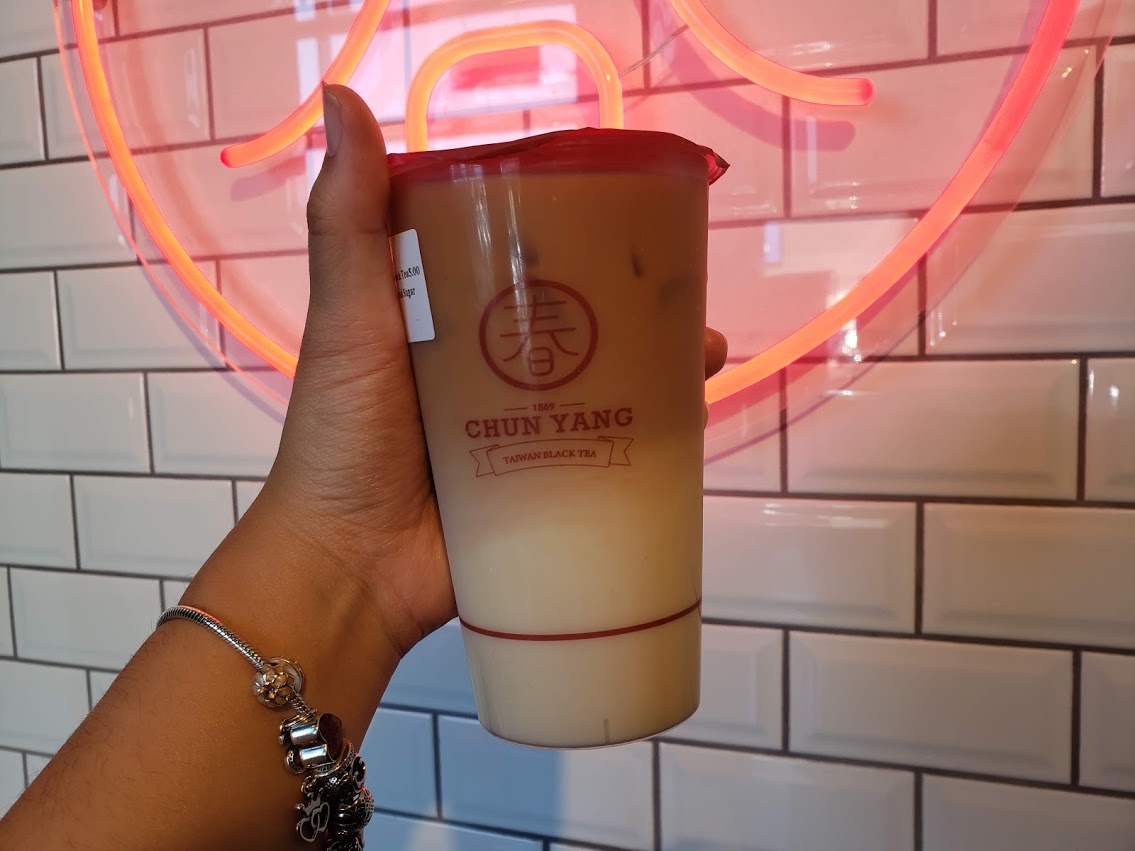 Chunyang fresh black milk tea: The boyfriend went with their black milk tea. The black tea was fragrant and very strong. I already had a feeling it would be very fragrant because the first thing I smelled walking in here was tea.
I'm very glad that we came to Chunyang. This visit definitely won't be our last! The prices are a bit more expensive, but you can really taste the quality in their drinks!