Minus Cake Boutique is a dessert cafe that opened a bit over a year ago. They are located by Kingsway and Boundary Road, next to Sharetea. I actually haven't noticed Minus Cake Boutique before, but have heard about it on social media. I always thought it was in Burnaby.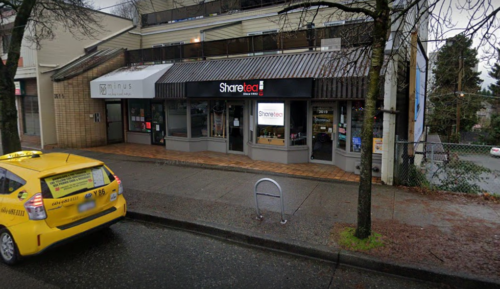 It was the fiance's birthday (this post is super late because I haven't been motivated to write food posts lately), and Sangria and Lager surprised us with an UberEats delivery from Minus!
Minus specializes in cake and bubble tea. The cake comes in a plastic sphere that sits on top of the bubble tea drink. I haven't seen other cafe stores offer something like this yet.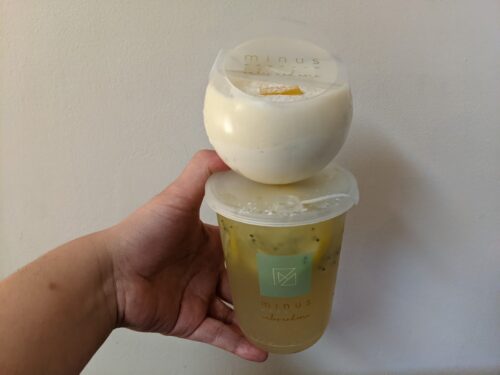 Combo Pandan Pineapple Coconut Cake: This was delicious! The drink was a fizzy kiwi lemonade, with fresh kiwi pulp inside. I really enjoyed the drink and it was good quality. The pandan pineapple coconut cake was equally as delicious as well.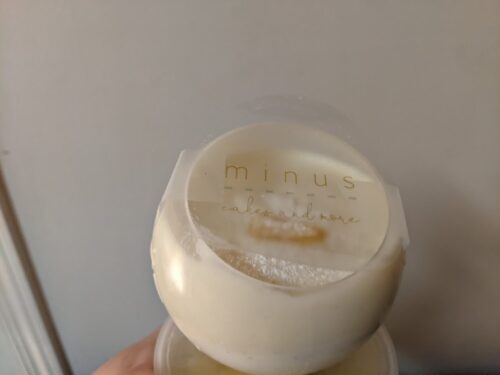 The cake was part mousse, and part regular cake (sorry I don't know the term….lol not a baker). The flavour of the cake was Asian style, light and slightly sweet. The pineapple and coconut went really well together and I would get this again.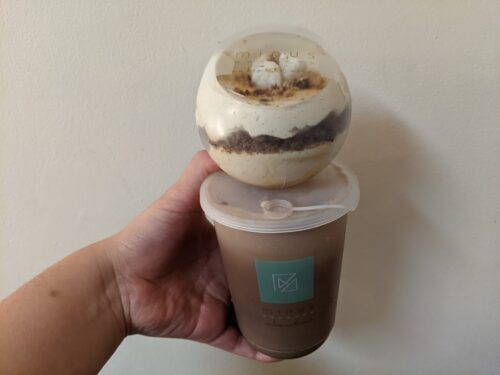 Brown Sugar Hojicha Mochi Cake: The second dessert Sangria and Lager ordered for us was a chocolate style one! The drink had high quality, smooth chocolate in it. I would describe it as a high quality chocolate milk.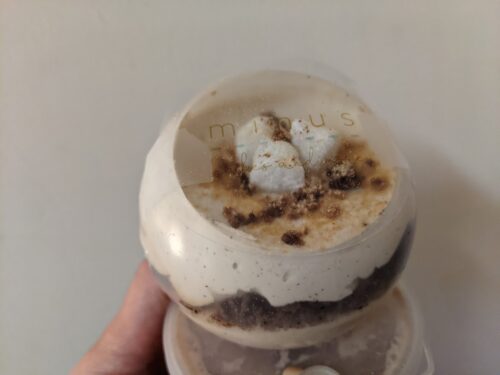 The hojicha mochi cake was delicious as well! There were some pieces of chewy mochi inside. The hojicha flavour was strong and delicious too.
All in all, we really enjoyed the surprise from Minus Cake Boutique and am glad that Sangria and Lager introduced us to it. I would recommend it as the perfect birthday treat, you get a bubble tea and personal sized cake on top! The quality of the cup and plastic sphere were sturdy, so no worries about the sphere falling off.