I remember when The Alley opened their first location in downtown 1.5 years ago. They were the first bubble tea shop to offer soy milk alternative, so I really wanted to try it because I was missing out on the brown sugar milk craze.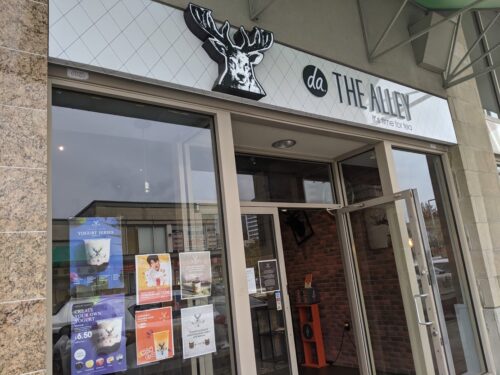 There were crazy line ups so I was planning on trying it in a few months, but by then I found other bubble tea shops that started to offer non-dairy brown sugar milk drinks (such as Jenjudan, Chun Yang, Ding Tea, Dive In Dessert Bar if you also can't drink milk!) and I forgot about The Alley. Since then, they have opened a second location in Richmond which is where I will be reviewing today!
After having lunch with Maki at Deer Garden in Continental Plaza, I was originally going to take her to Blackball Dessert just across the parking lot. However, after such a filling lunch, we both didn't feel like eating dessert so we decided to get drinks for later from The Alley which was also in the same plaza.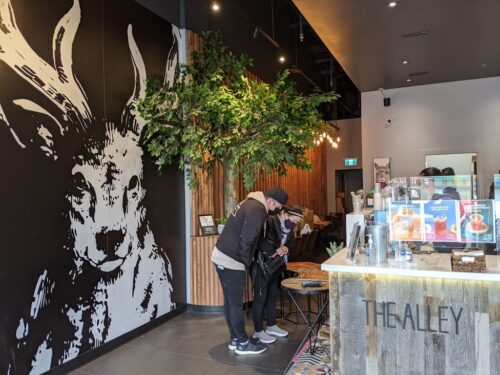 Due to the pandemic, The Alley was not offering any dine-in and all the chairs and tables were gone. The cafe was pretty small but had very high ceilings so it didn't feel that small. I'm a big fan of deer art, so I appreciated the big deer mural and deer paintings.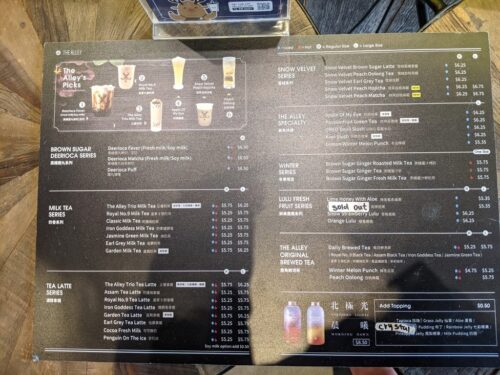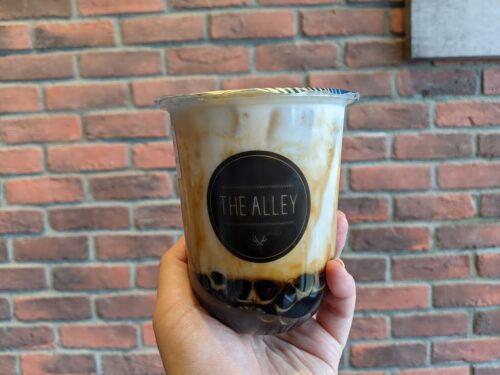 Brown sugar deerioca fever with soy milk: I went with the brown sugar drink! This was delicious. The brown sugar gave the drink a nice, smooth, caramel taste to it. Meanwhile, the brown sugar pearls were very fresh, soft and chewy. It was perfect.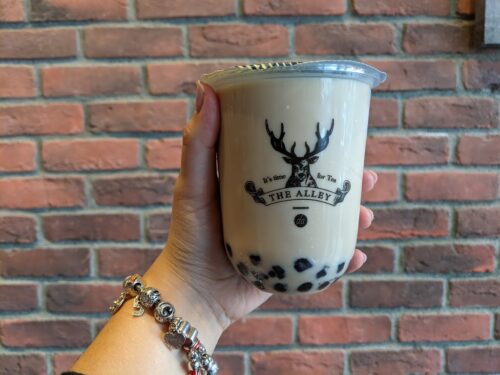 Jasmine green milk tea: I ordered this for the fiance. He really enjoyed the drink. There was a strong jasmine flavour.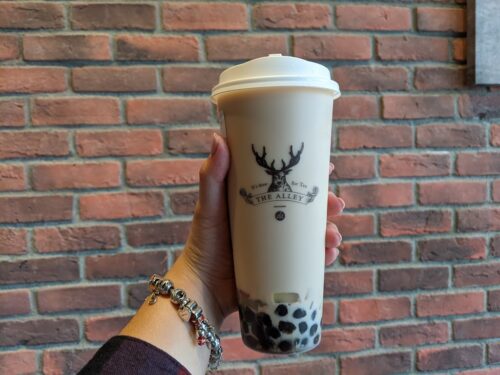 Trio milk tea: Maki ordered this for Nigiri and he enjoyed it! It is called the "trio" because it came with pearls and two types of jelly inside. The milk tea was rich and flavourful. Also, the quality of the large cups were great. The cup was very thick and sturdy and you could probably reuse it a few times.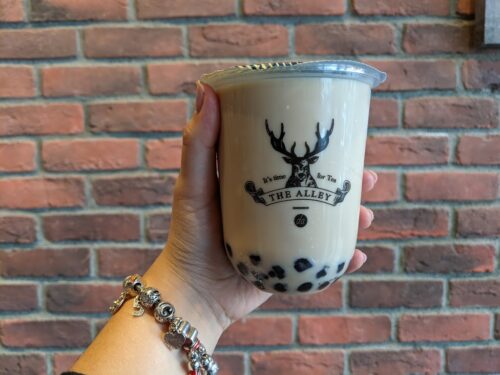 Royal no. 9 milk tea: For herself, Maki ordered a different milk tea. She enjoyed hers as well. There was a hint of jasmine in the tea and she found the milk tea to be really smooth and delicious. Even at 70% sweetness, it was still sweet enough for her.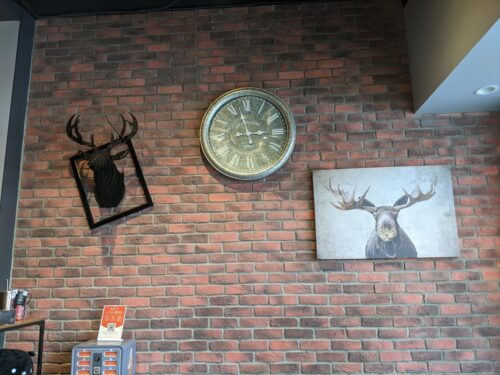 I'm glad that I finally tried The Alley and wish I came sooner! We all enjoyed our drinks and had no complaints about it. Everything was made with quality and the prices were reasonable too. I would definitely come back here to get my bubble tea fix.
Despite only one visit, they have quickly risen to one of my top recommendations for bubble tea.