A Xing Fu Tang recently opened up in North Burnaby! Replacing 820 Sweets, Xing Fu Tang is located across from Gilmore Station.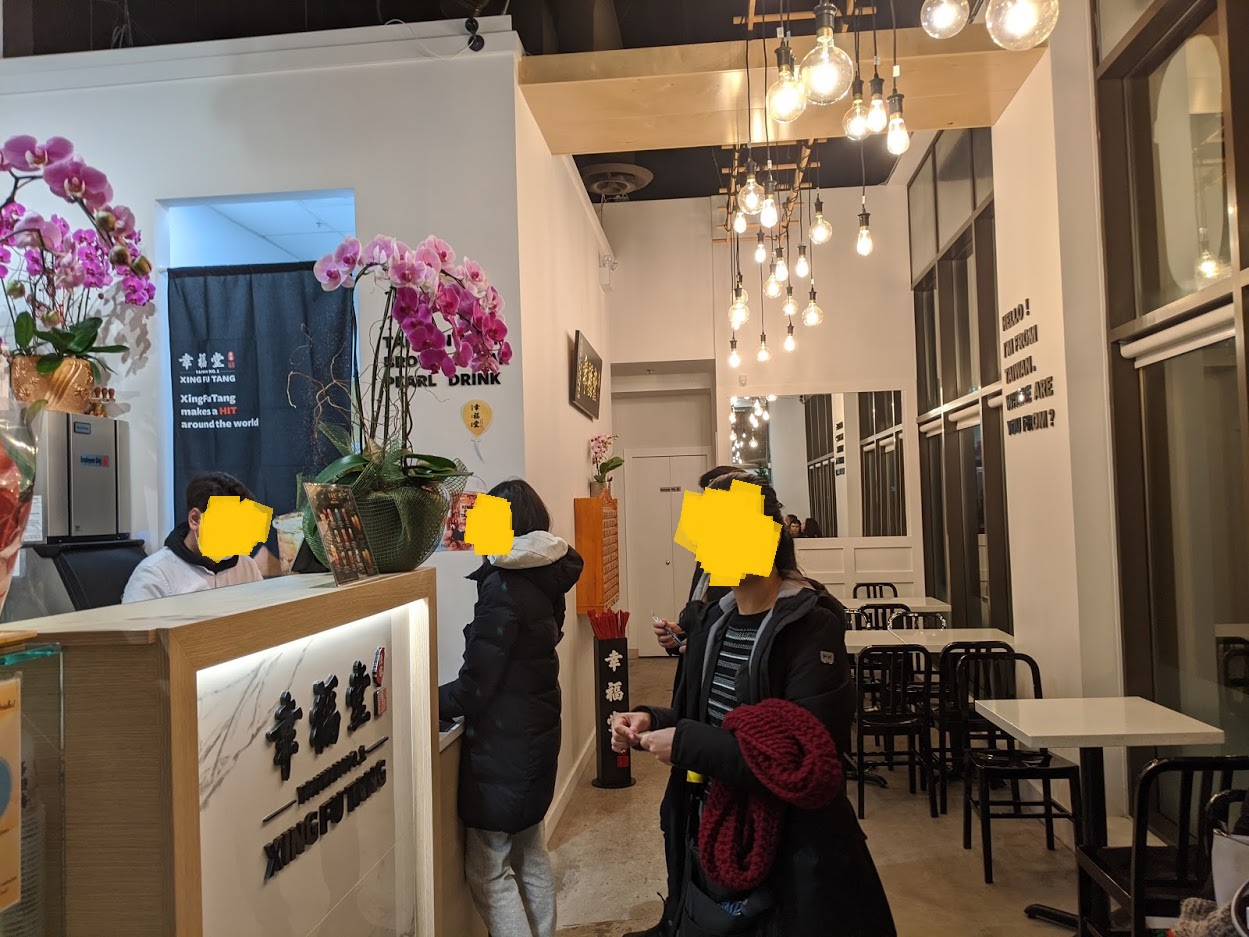 One thing I do not like about Xing Fu Tang is how small and limited the menu is. I also found their drinks to be on the expensive side, and smaller than other bubble tea places.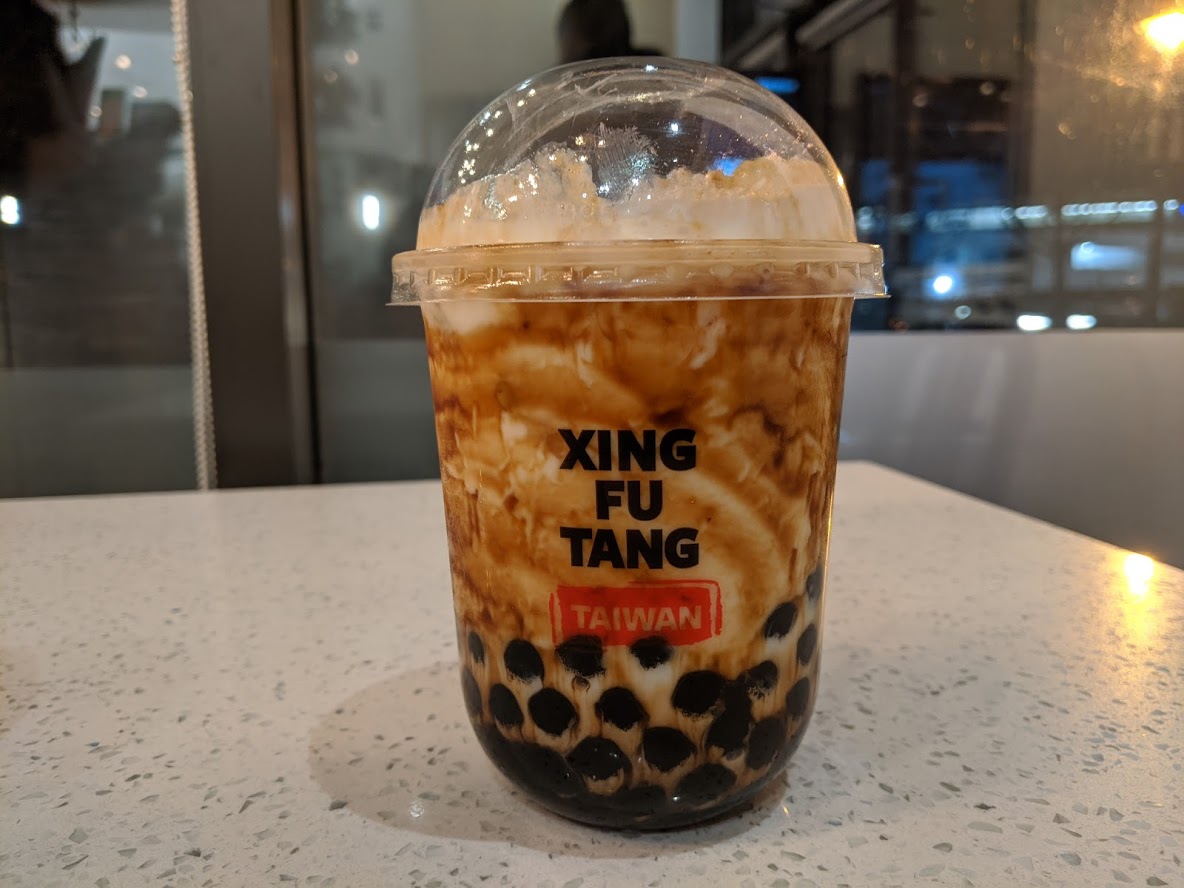 Brown sugar pearl milk: This is probably their most popular drink. They are known for their brown sugar pearls, which you can see behind the glass pane.
The drink was delicious! The brown sugar pearls gave it a bit of caramel flavour. It was really smooth and easy to drink.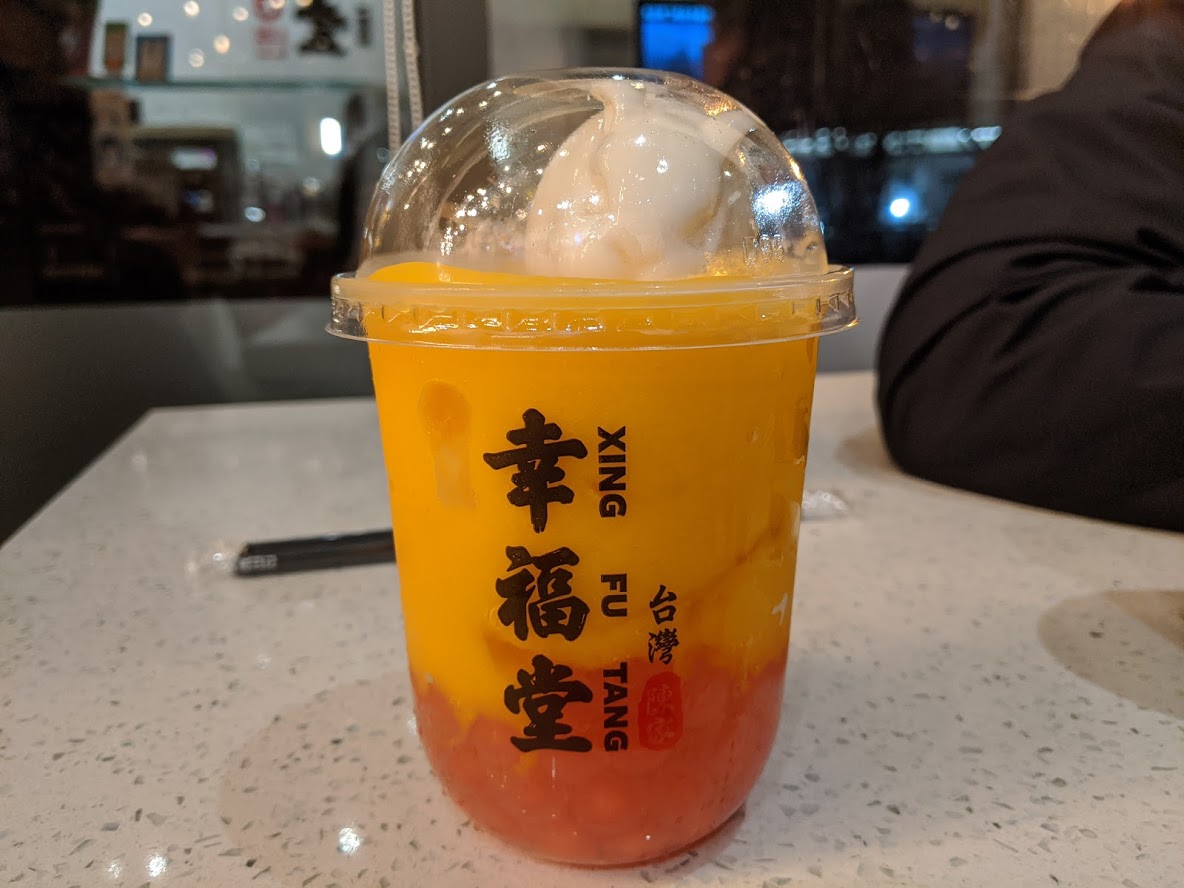 Bunny jelly mango smoothie: My options were quite limited because I didn't want to have a milk drink to myself, and it was also too late for caffeine. I settled on this drink but it was quite disappointing.
The main reason was because I didn't feel this drink was worth $7! It was just a blended mango smoothie and I don't think it was even made with real mango.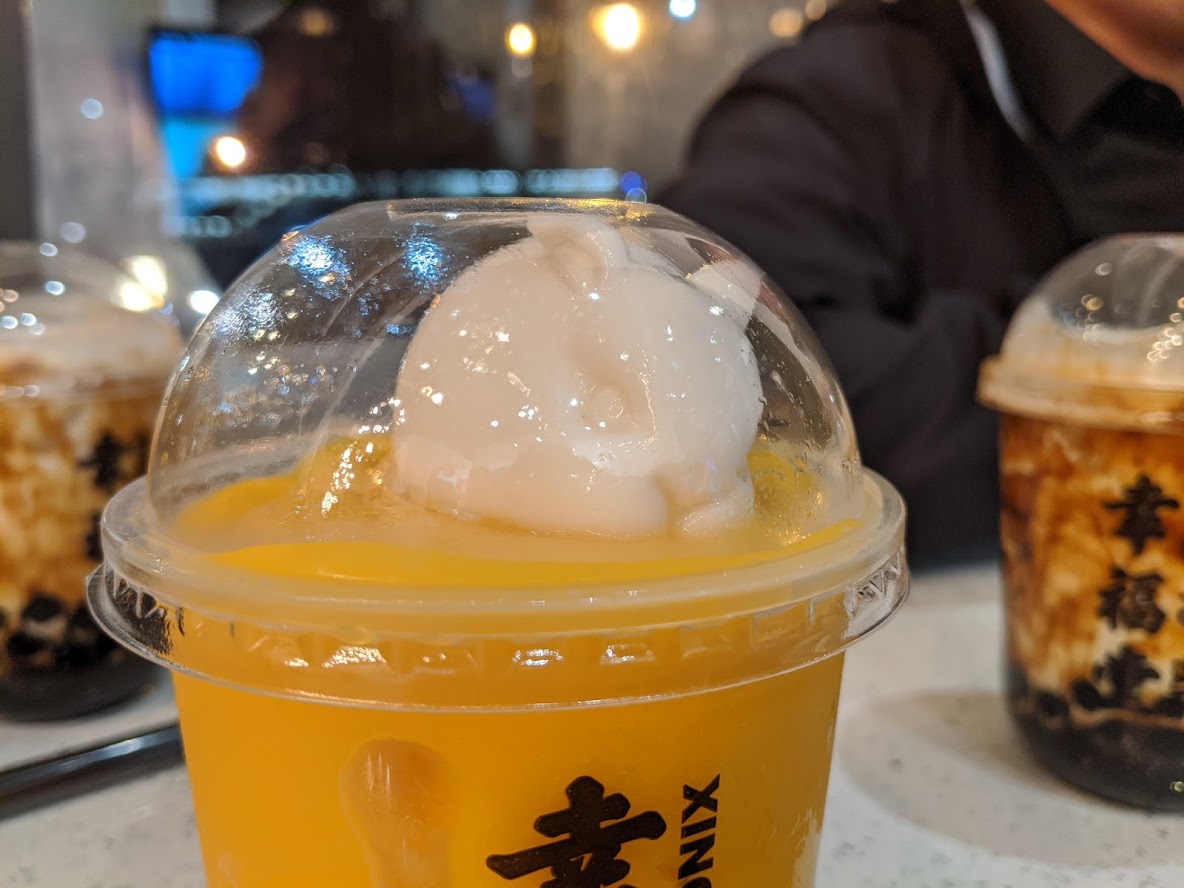 The bunny jelly was a cute touch but still didn't make it worth the price. It had a light, evaporated milk flavour to it, similar to those Chinese goldfish jello desserts during Chinese New Year.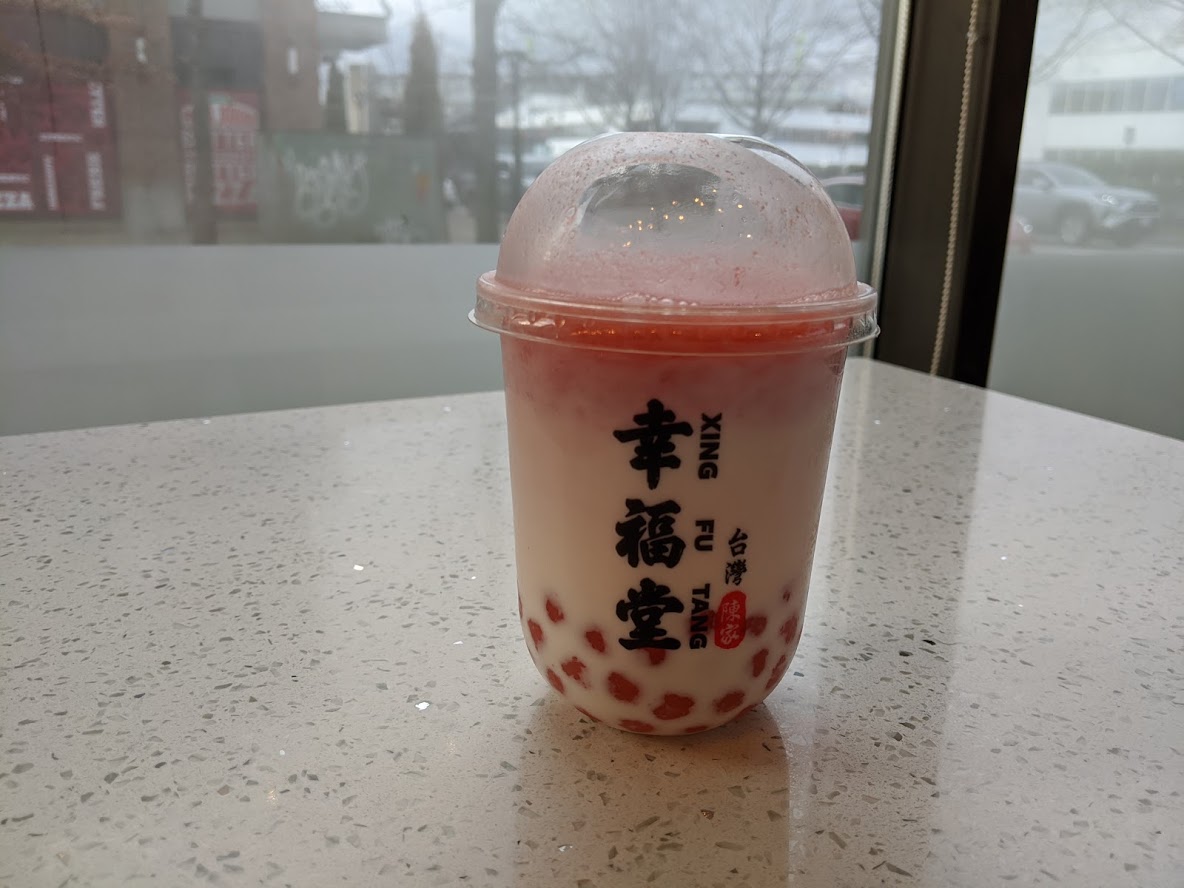 Strawberry pearl milk: I found this to be overpriced and meh for what it was. Their pink pearls were no where as good as the brown sugar ones.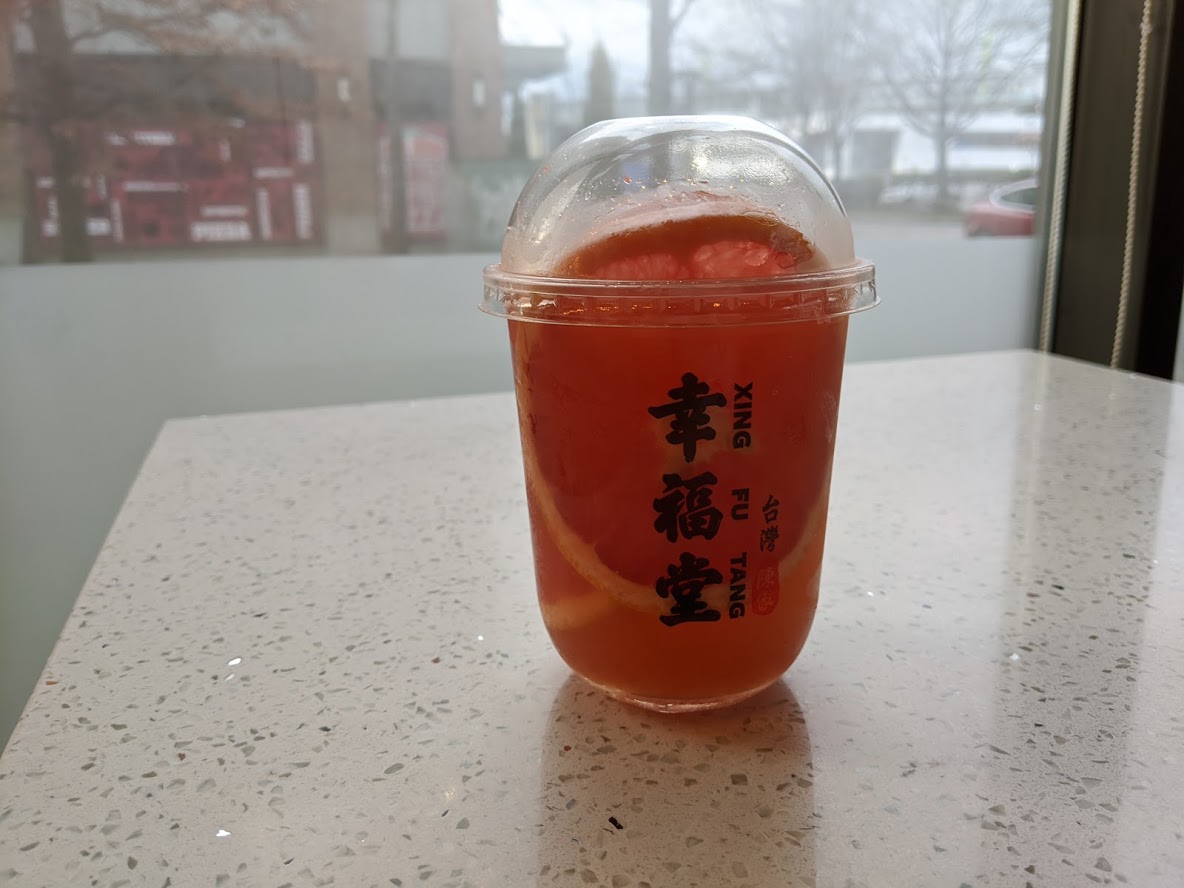 Grapefruit green tea: I didn't try this, but it was a better value than the mango smoothie and strawberry pearl milk. We saw the staff freshly squeezing the grapefruit, and it came with some fresh grapefruit slices.
All in all, I would only recommend this place for their brown sugar pearl drinks. The other drinks did not seem worth the price and were meh. The cup sizes here are also smaller.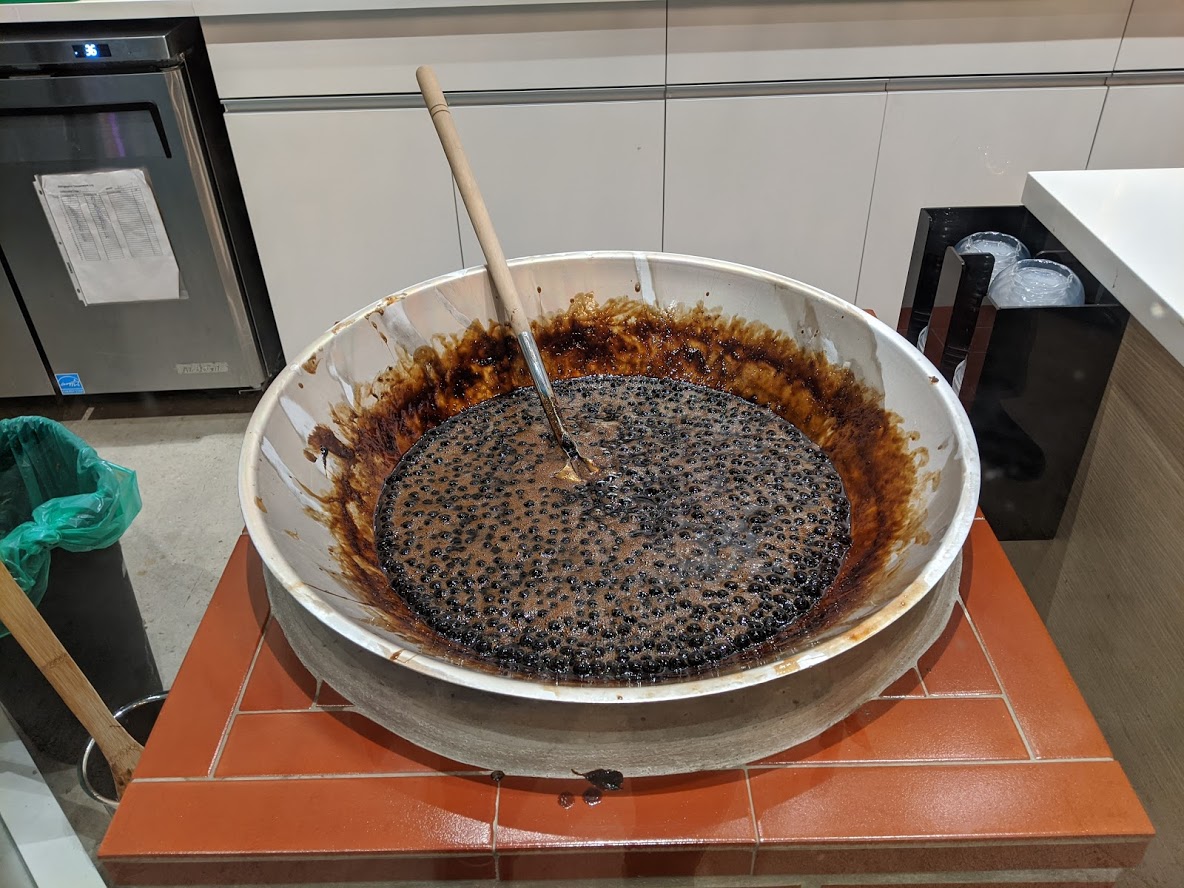 It would also be nice to have some soy milk option because there are a great number of Asians who are lactose intolerant! I'm glad to see other places are starting to have soy or almond milk options, and I hope Xing Fu Tang will follow soon.