ZenQ is a Taiwanese dessert chain that opened in the Vancouver area a bit over a year ago. Since their first store (I believe in Richmond?), a few other locations have opened up around town. I live closest to the Burnaby location and went once last year, but thought it was time I write about it.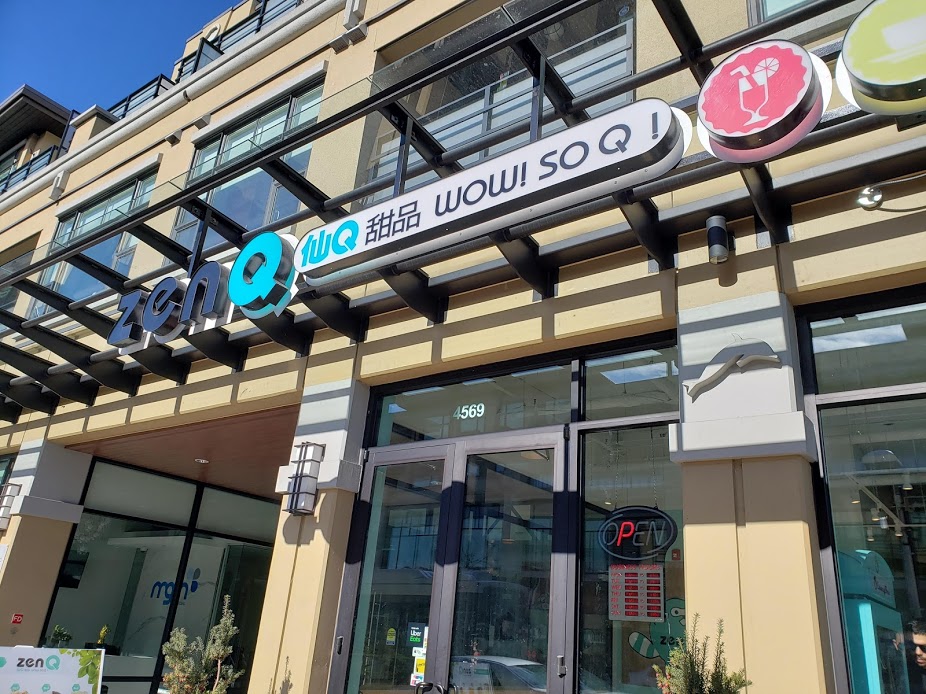 This post also contains a delivery order with Maki, Nigiri, and the boyfriend! (my stomach was acting up that night so I didn't order anything, sad).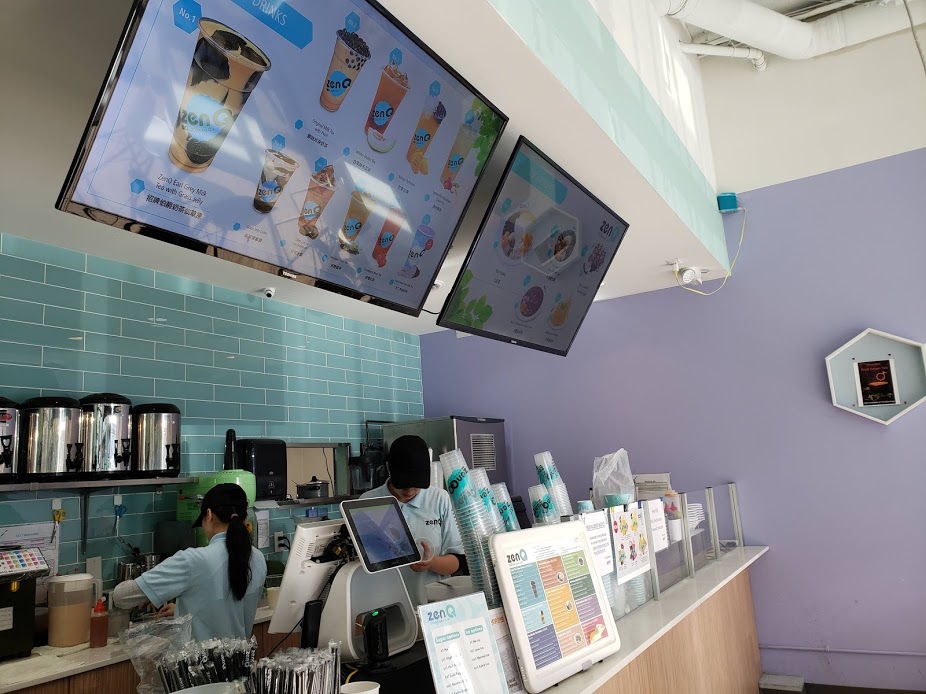 The location is clean and new, less than a year old. Surprisingly, there aren't many bubble tea places along The Heights so they don't have much competition. Parking is easy to find and free along the streets.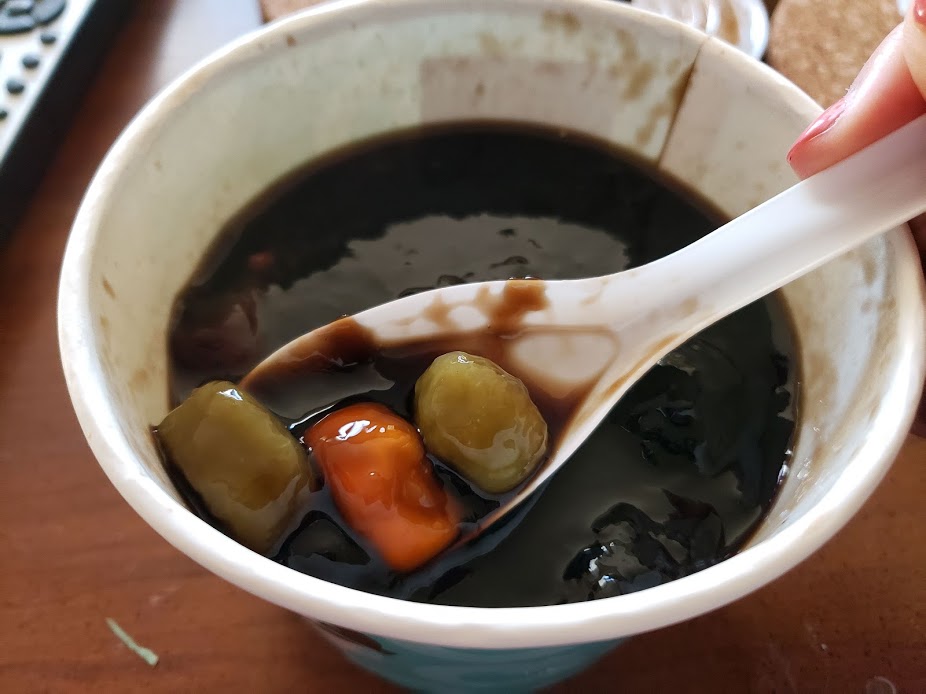 Hot grass jelly pudding with Q balls and pearls: Grass jelly is made from a Chinese plant, with other herbs added inside. The result is a healthy dessert, usually served cold with other toppings such as syrup, pearls, mochi balls, or ice cream.
I ordered the plain one when I had a sore throat, but this time, I ordered one with toppings! My go-to is the hot version with Q-balls, pearls, and red bean. The Q balls are chewy, mochi balls which come in yam, sweet potato, and matcha flavour.
The pearls add a nice sweetness and more chewiness to the grass jelly pudding as well! This is such a guilt free dessert and I am still able to eat it with all my digestive problems, which is a win for me!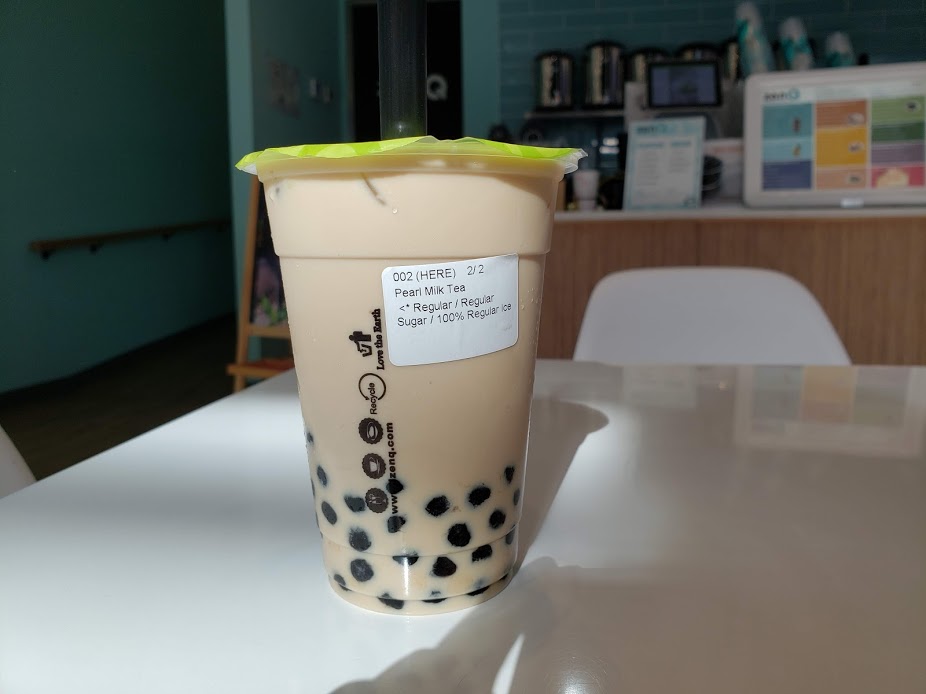 Milk tea with pearls: The boyfriend really enjoyed his milk tea. There was a strong black tea flavour and not diluted at all, which is evident of their quality.
Cold grass jelly dessert: This is from a separate delivery order with Maki and Nigiri. It was the cold grass jelly with vanilla ice cream, mochi, and pearls. It looked delicious and they didn't have complaints about it.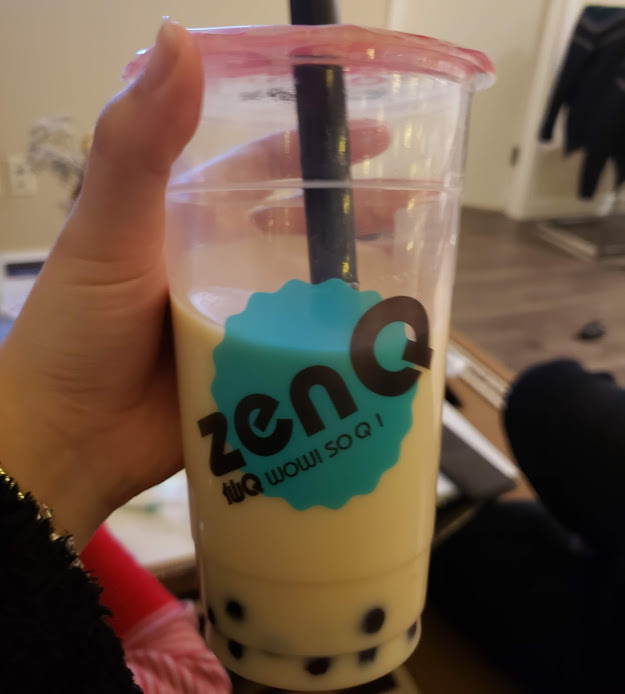 Jasmine green milk tea: While Maki and Nigiri ordered a food item, the boyfriend went with the Jasmine milk tea. He noted the strong Jasmine flavour and quality this time too.
ZenQ has been around for a year now, and I suspect that we will be back more often, whether it's for dine in or delivery!
The grass jelly is high quality and made in store, while their teas are fragrant and delicious. What's not to love about it?