I am excited to share this company with you all today! Jord is a company specializing in luxury, all natural wooden watches.
I was given the chance to try out one of their beautiful wooden watches in the fall, and here is what I thought.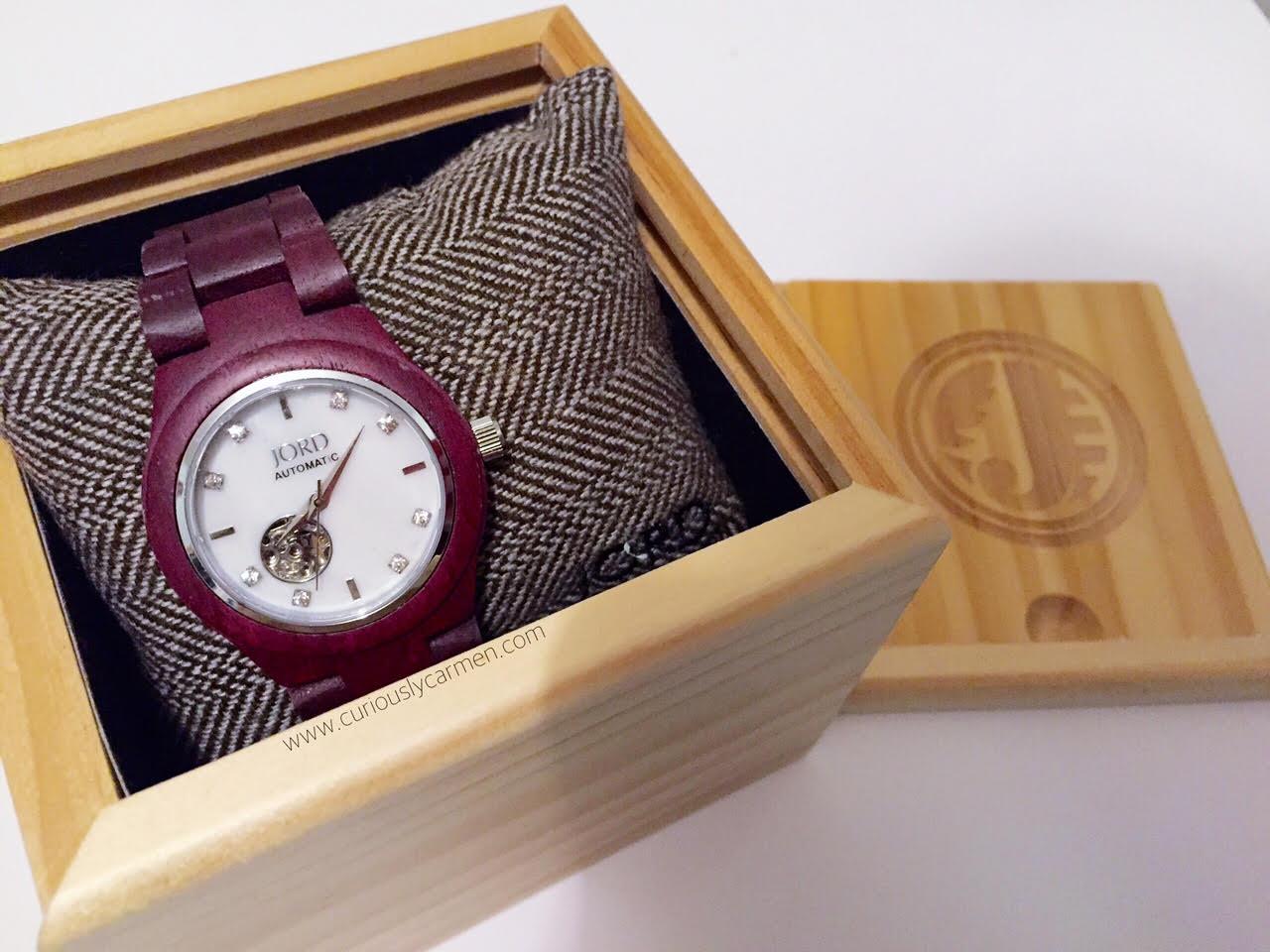 Out of the designs that I was allowed to chose from, I decided to go with the Cora series, with the beautiful purpleheart & mother of pearl watch.
Did you know that purpleheart is a type of wood that is all natural in colour? When freshly cut, purpleheart is a  dull grayish/purplish brown. Upon exposure, the wood becomes a deeper eggplant purple. So pretty and cool!
The watch arrives in a sturdy wooden box. It also comes with a slip on wooden lid, with their logo engraved on the box. The box is really good quality and you could use the box to store small items.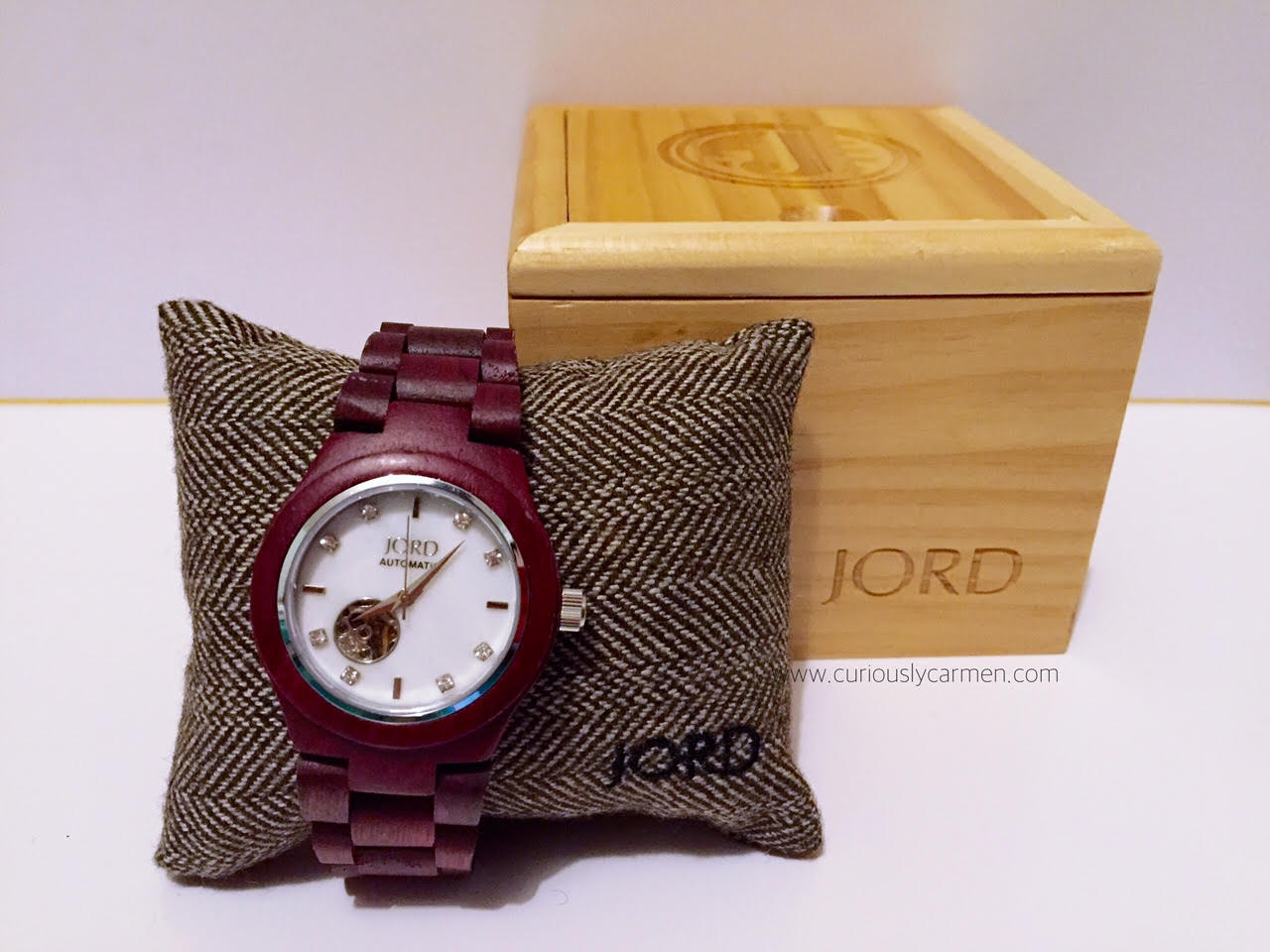 This watch is splash-proof, but not entirely water-proof so don't submerge yours in water! Since this watch is made from 100% wood, it is recommended to clean the watch with lemon or orange oil extract so that you don't damage the material.
Jord also recommends to avoid storing the watch in extreme hot/cold or humid environments.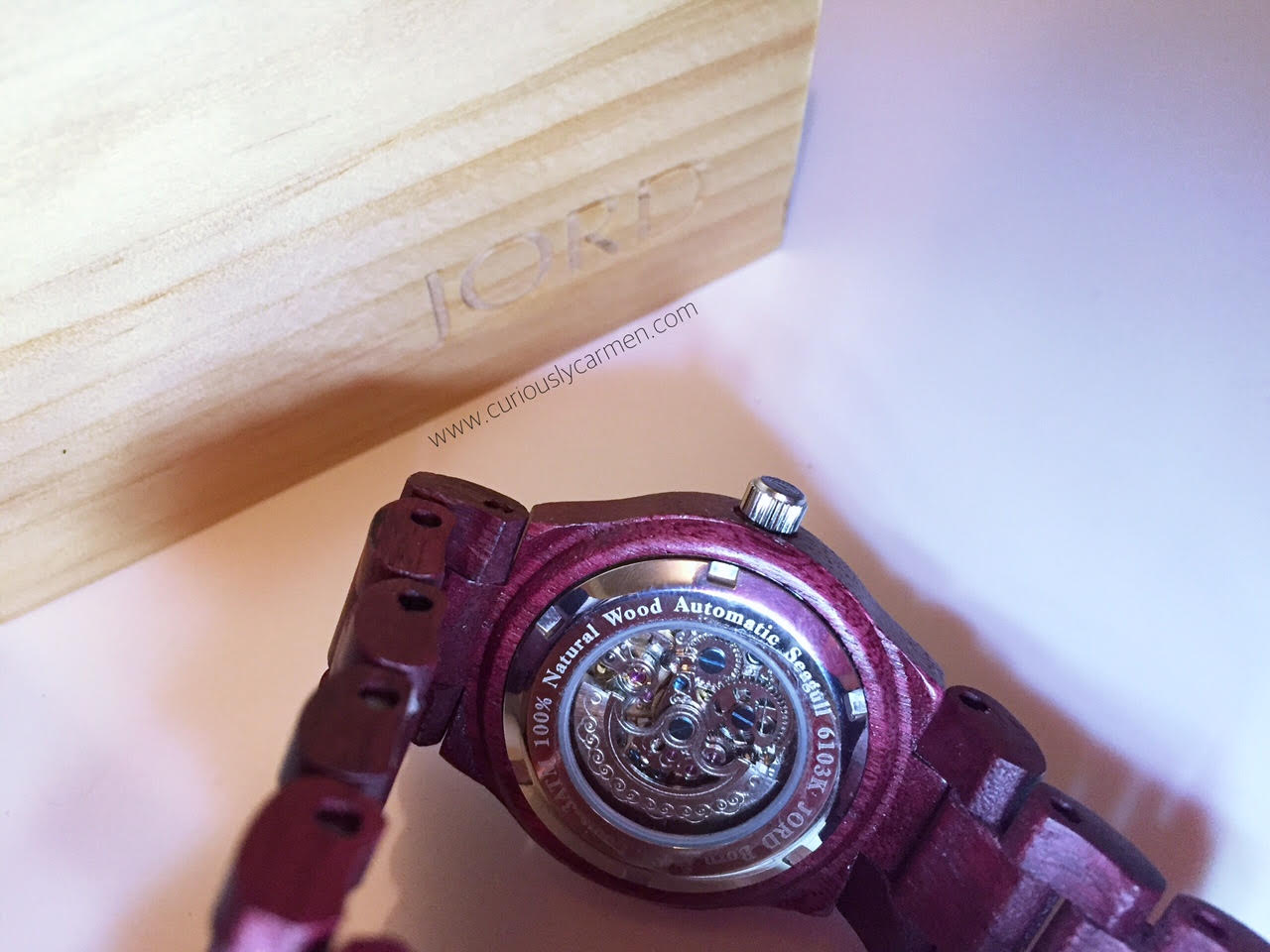 One thing that is really great about Jord watches is that most of them do not require the use of batteries. This watch is a self winding watch, meaning that the movement of the watch depends on the wearer's wrist movement.
To start the watch, you use the winder on the side and set the time. It is important to wear the watch in order to keep the time moving. After enough movement and wearing, the watch will start to move automatically and won't stop unless you take it off for long periods of time.
Check out that intricate craftmanship- it looks even more beautiful when you see it in action. It reminded me of those classic grandfather clocks!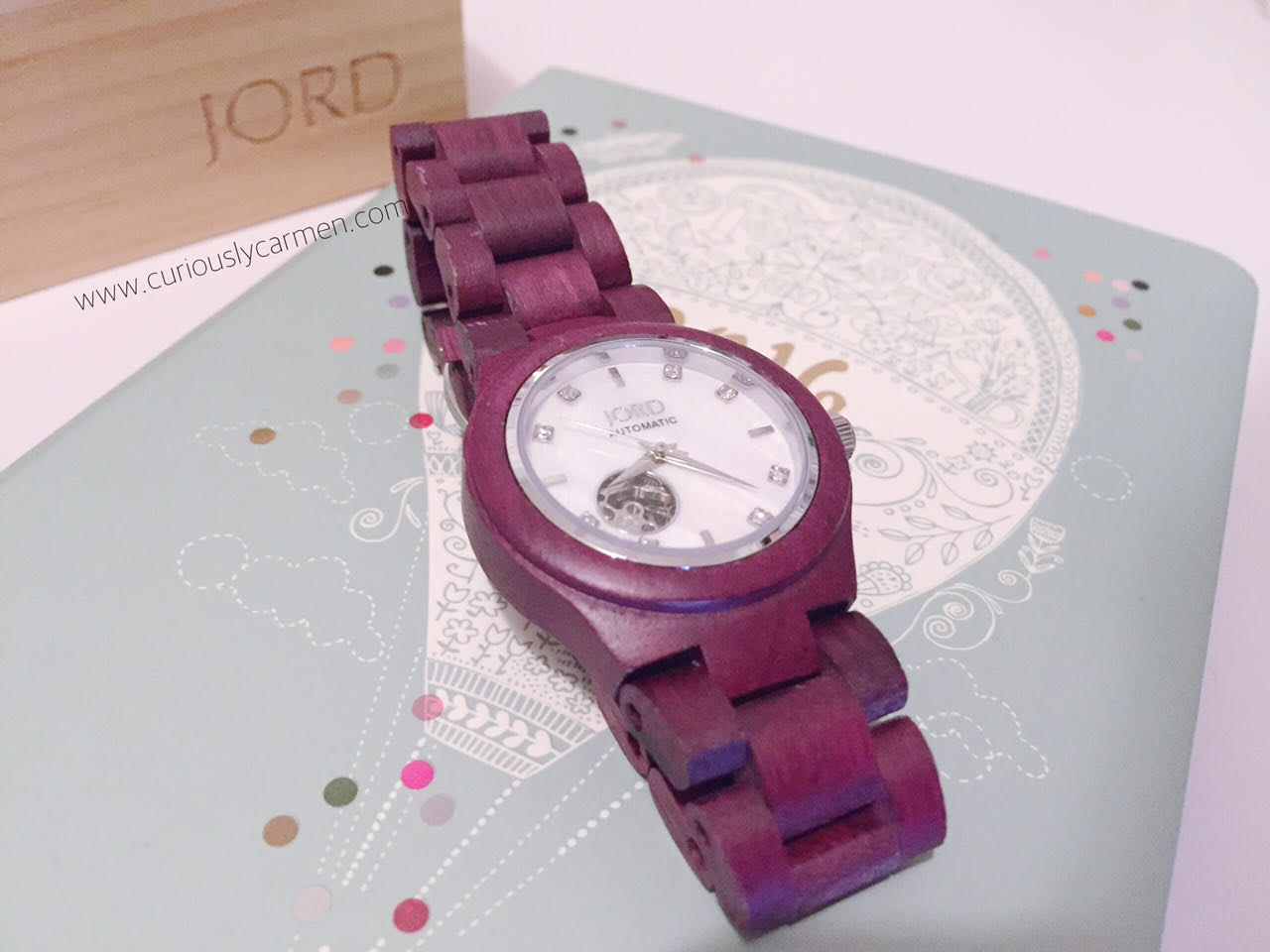 Overall, I enjoyed the Jord watch, but it was my first time having an automatic watch. Since I would only wear it for a few hours at a time, it became tedious to have to reset the time each time I wanted to wear it. Clearly, I am not #fancy enough but at least I learned something new from this watch!
However, I'm aware that this is the case for ALL self winding watches, so it is something that I will have to get used to! Other than that, I have no complaints about the watch itself. The watch is of great quality and I love the unique all-wood design.
As previously mentioned, I would consider these watches to be a luxury item. The price ranges from $129-$395 USD, depending on the series and style. Automatic watches cost more than battery-powered watches, but you don't have to worry about your watch running out of batteries.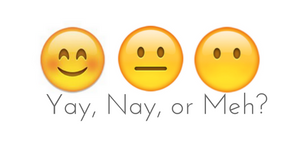 Meh…
Thanks for reading!
Carmen
Sample provided for review. Opinions are own.