Brown Bites is a mini series on my blog featuring places the fiance has tried without me, so it wouldn't be my own review. Why the name Brown, you ask? It is named after the Japanese LINE character, Brown. Brown is a cute, shy, emotionless cartoon bear but secretly full of love, and we adore him to pieces!

Tsujiri is a Japanese dessert cafe specializing in matcha desserts. Since they opened six months ago in February, there have been 1 hour+ waits to try their desserts. Reservations for their soba bar were also full weeks in advance.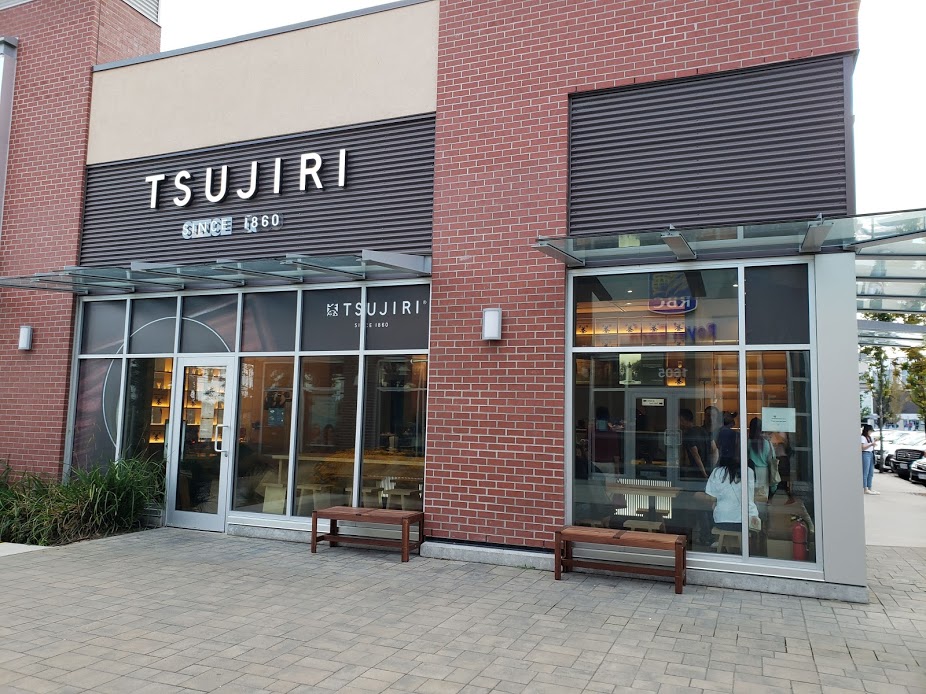 The fiance and I aren't the type of people to line up for food. In fact, we enjoy having dinner early to avoid rushes so we have yet to come here, until now! 
After a mediocre dinner at Thai Son a couple of steps away, the fiance noticed that there wasn't a long line at Tsujiri for once. So instead of Qoola, we came here!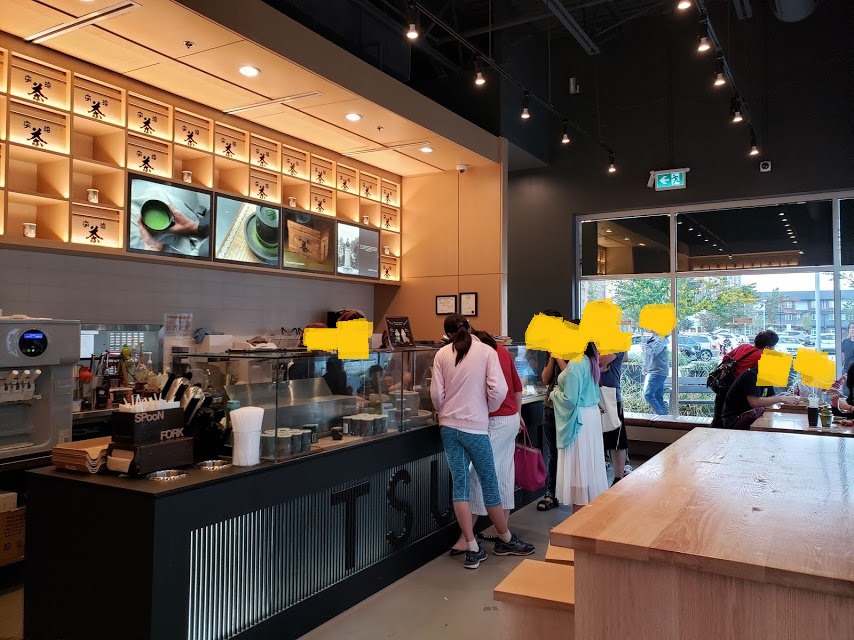 Tsujiri is a matcha brand from Kyoto, Japan. All of the matcha here is high quality and sourced from Uji, which is a city near Kyoto. The interior of the cafe was warm and welcoming, with a traditional meets modern vibe.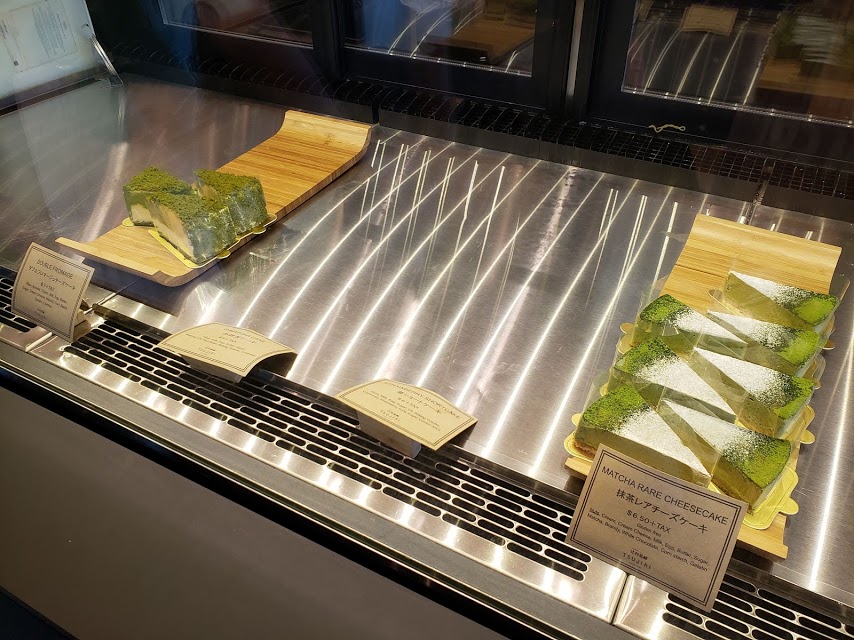 The dessert shelf looked barren and a bit empty during our visit since we came in the evening.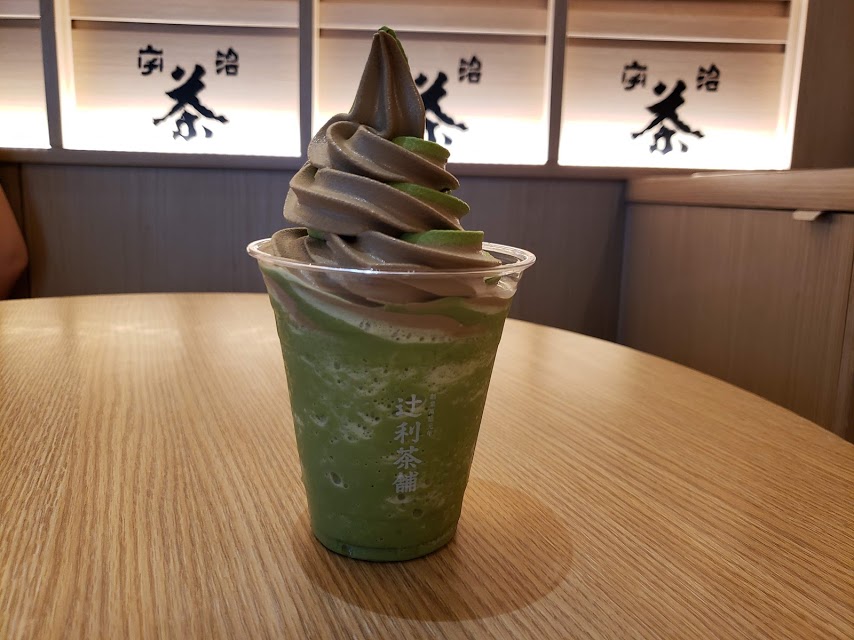 Matcha houjicha swirl float: The fiance decided to try a mix of both tea flavours. The bottom was a matcha slush, then topped with a matcha/houjicha tea soft serve.
He really enjoyed the soft serve! The matcha had a really strong flavour and tasted authentic.
The slush was a bit disappointing and he wouldn't get it again. The matcha flavour wasn't as strong in the slush. The soft serve is definitely the way to go!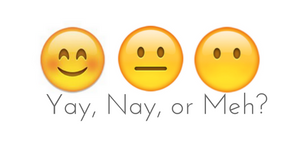 Yay!