In Vancouver, it seems like the two most popular ice cream places are Earnest, and Rain or Shine. Both are great choices and worth the hype. It's been almost 4 years since my last post on Earnest Ice Cream, so I thought I would write a revisit post!
Although it was a cold February night, that did not stop the boyfriend and I from getting our ice cream fix. We were thinking of checking out Roosters but they were closed already, so we drove up Fraser and came to Earnest a few minutes later.
There is free street parking in this area but you may have to drive around the block a few times to find it.
We were surprised to see that the store was relatively full for a cold evening and 15 minutes before closing! I guess you can't stop Vancouverites from getting their Earnest fix.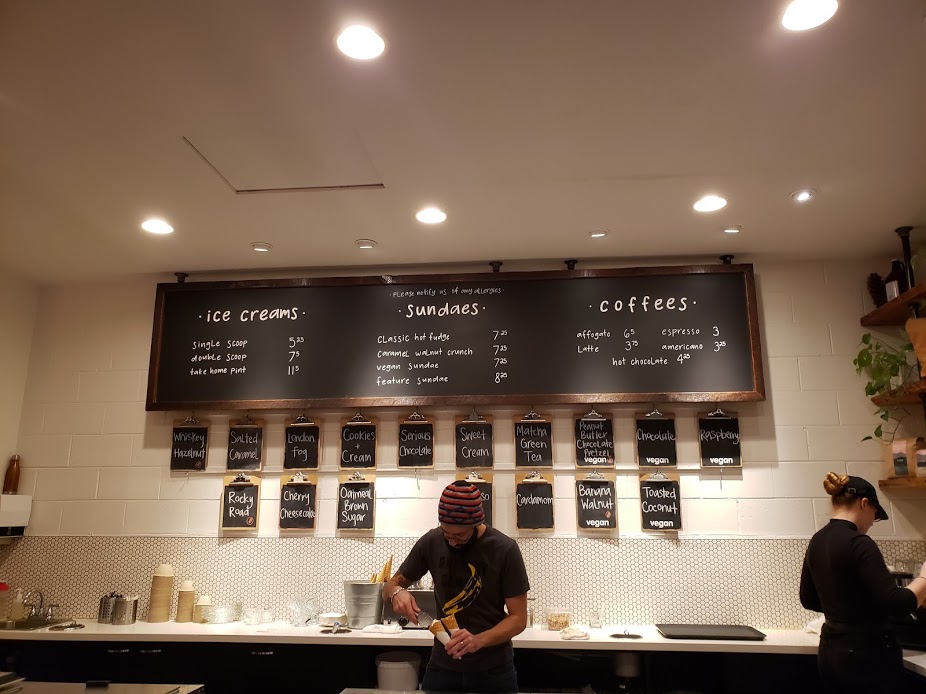 Here were the flavours of the night, they rotate daily. I was happy to see that they offered more than 1 vegan option – they had a whopping five! The vegan chocolate is a staple, but I haven't seen the other flavours during my past visits.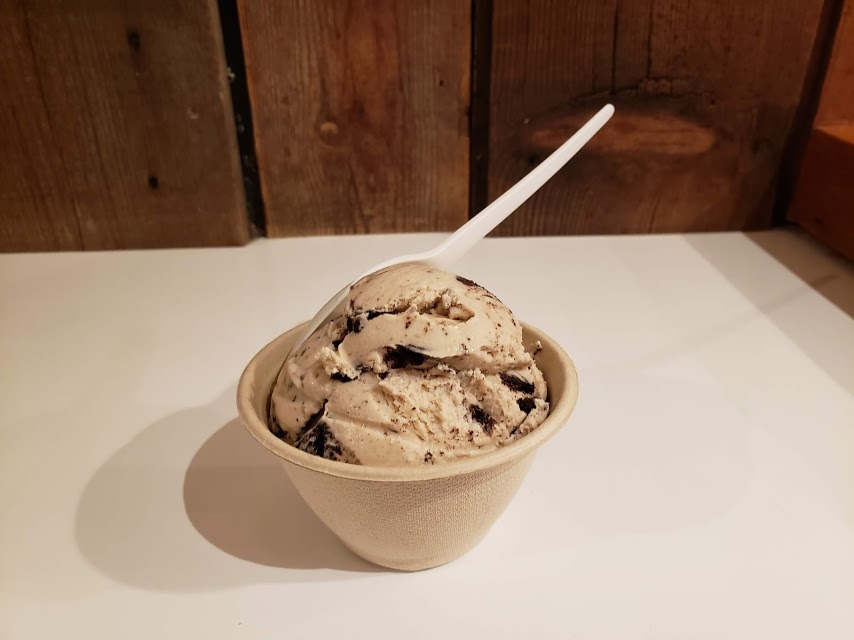 Cookies and cream: The boyfriend went with a single scoop in a cup. It was delicious, creamy, and full of dairy goodness. He loved how it was loaded with cookie chunks too!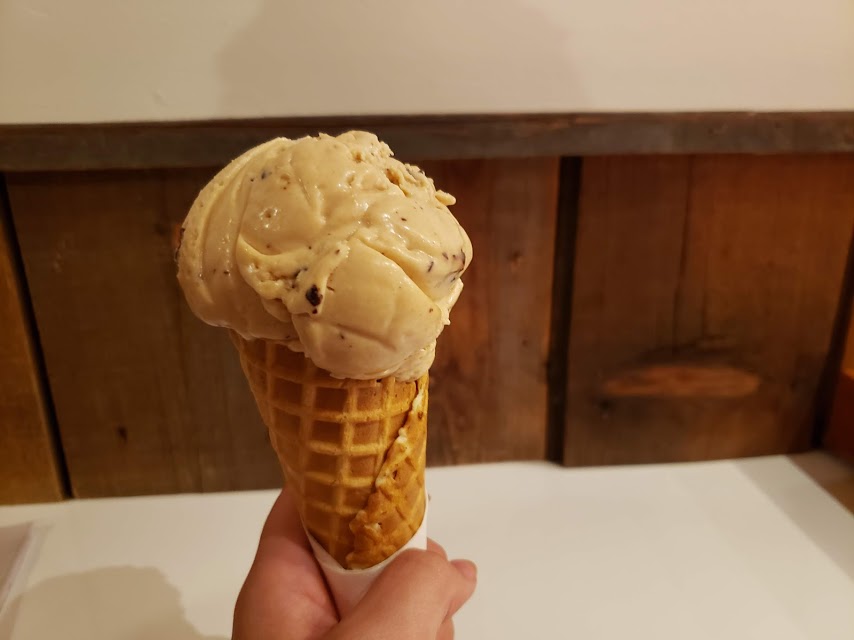 Vegan peanut butter chocolate pretzel: I'm not a crazy peanut butter lover, I'll have some if it's around… which was surprising that I purposely picked a peanut butter flavour! Who am I?? But it was just that good.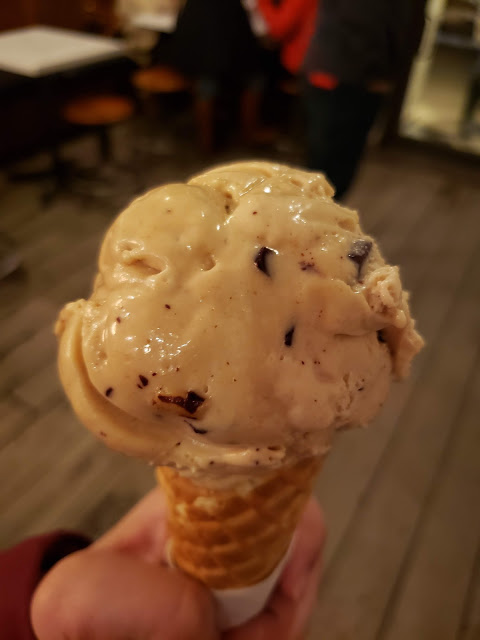 It reminded me of the filling inside a Reese peanut butter cup. There was also generous chunks of dark chocolate chips, and soft pretzels. The pretzels were a bit mushy inside, but I did enjoy biting into the dark chocolate. It kept the cone exciting and there was so many chunks!
I was happy to hear that the waffle cone was vegan/dairy free, so I jumped at the chance to have it. No regrets, the waffle cone was delicious as well.
We both left very satisfied with our ice cream craving. If you asked me, I would pick Earnest over Rain or Shine. Even before when I was able to have dairy, I still preferred Earnest (the salted caramel is so good!).
Location wise, I like the Earnest by Olympic Village/Main Street more because it is more spacious but the ice cream and service is the same so it's not that big of a deal.