Back in June, I accompanied Sangria to Blaine to pick up a parcel. It was a very brief trip, but we did make a stop to Edaleen Dairy which is quite popular in the area!
I've heard of Edaleen Dairy before, which is famous for their fresh, delicious and cheap local ice cream!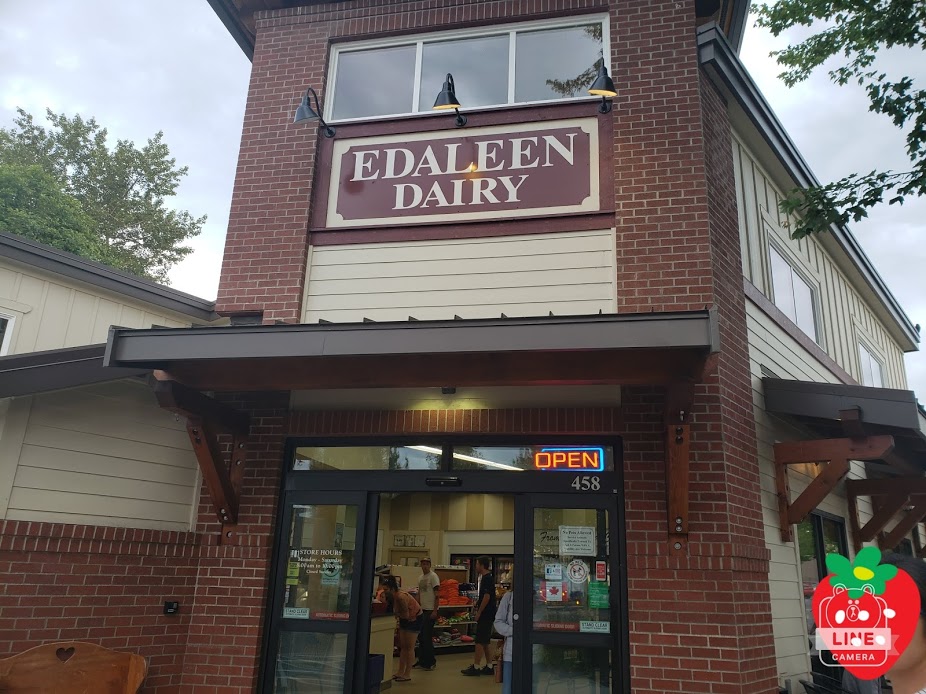 Along with ice cream, Edaleen Dairy also carried other dairy products such as milk, cheese, butter, and more! I did end up getting a jug of chocolate milk for the fiance since we came all the way here anyways and he loves chocolate milk.
He really enjoyed it and said the milk was really creamy and delicious.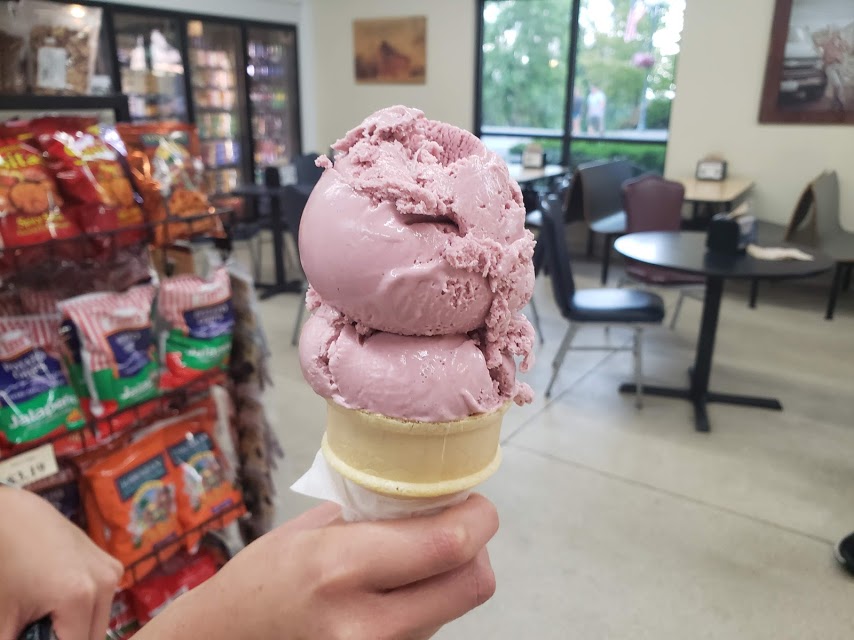 Blackberry ice cream: The portion sizes are huge here! This was the small scoop for only $3 USD. That's what America is all about, large portions and cheap prices.
The cone was so unexpectedly big that Sangria had trouble finishing it all. She did say it was delicious though.
Despite not being able to have dairy, I wouldn't mind coming back here to pick up some high quality, local dairy products for others. Perhaps one day my digestive system can tolerate dairy again…. I will be driving straight here to get my ice cream fix if that day ever comes.