Elephant Garden Creamery has been on my radar for a few months now! It opened up last September, right before it got cold.
One sunny afternoon, the boyfriend and I went to try this place and it ended up being one of our new favourite dessert places (for both regular and vegan ice cream)!
Elephant Garden Creamery is located on Commercial Drive, so parking is a bit hard to find. The decor is white and minimalistic with green plant accents.
It was quite warm in here, they probably could have dialed up the AC a little bit! We did have to wait a bit because there were only two people working.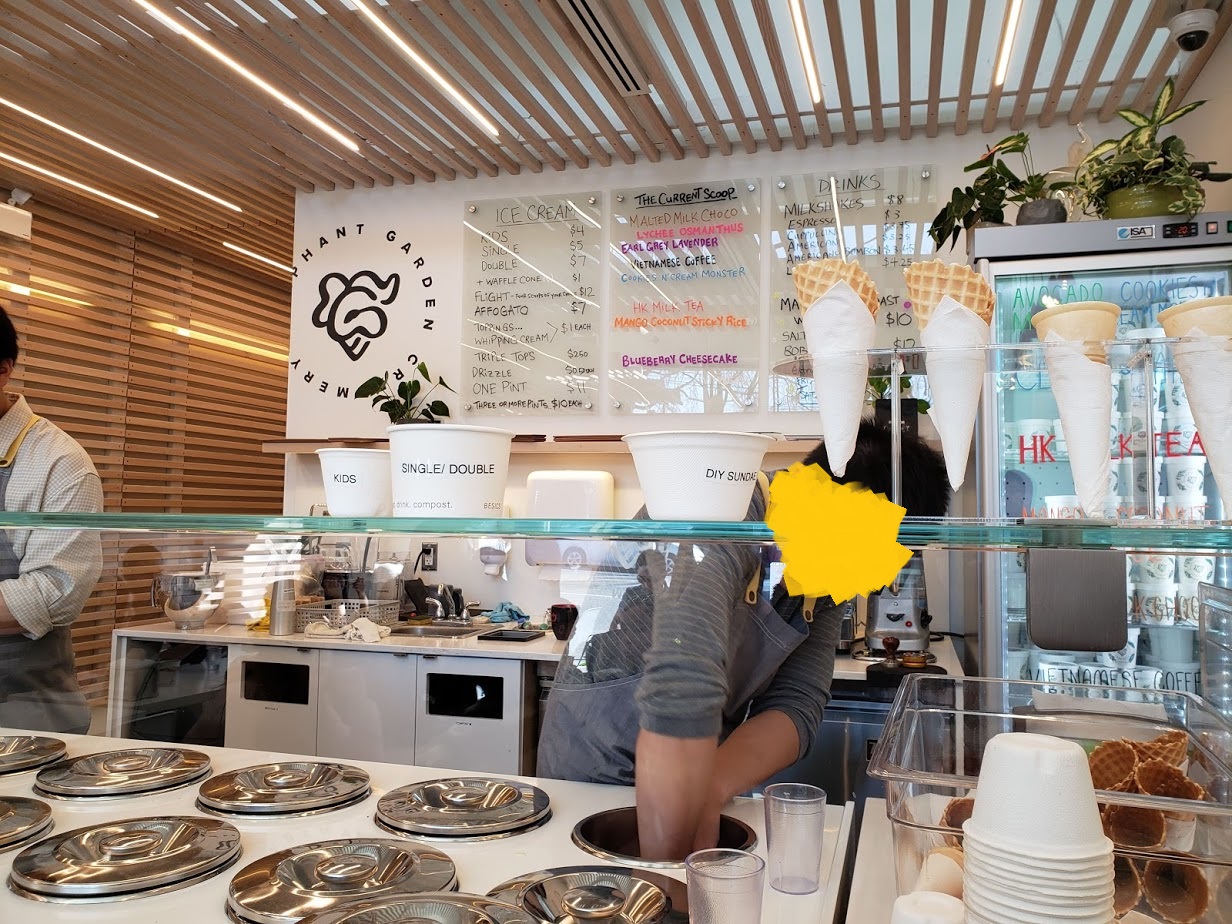 I was a bit disappointed to see that there was only one vegan/dairy free flavour offered that afternoon when the website had a few more.
It seems like their flavours change a lot, so if you're really set on one flavour, I would recommend giving them a call first to avoid disappointment. But, the one vegan/dairy free flavour they had ended up being delicious as you'll read about soon!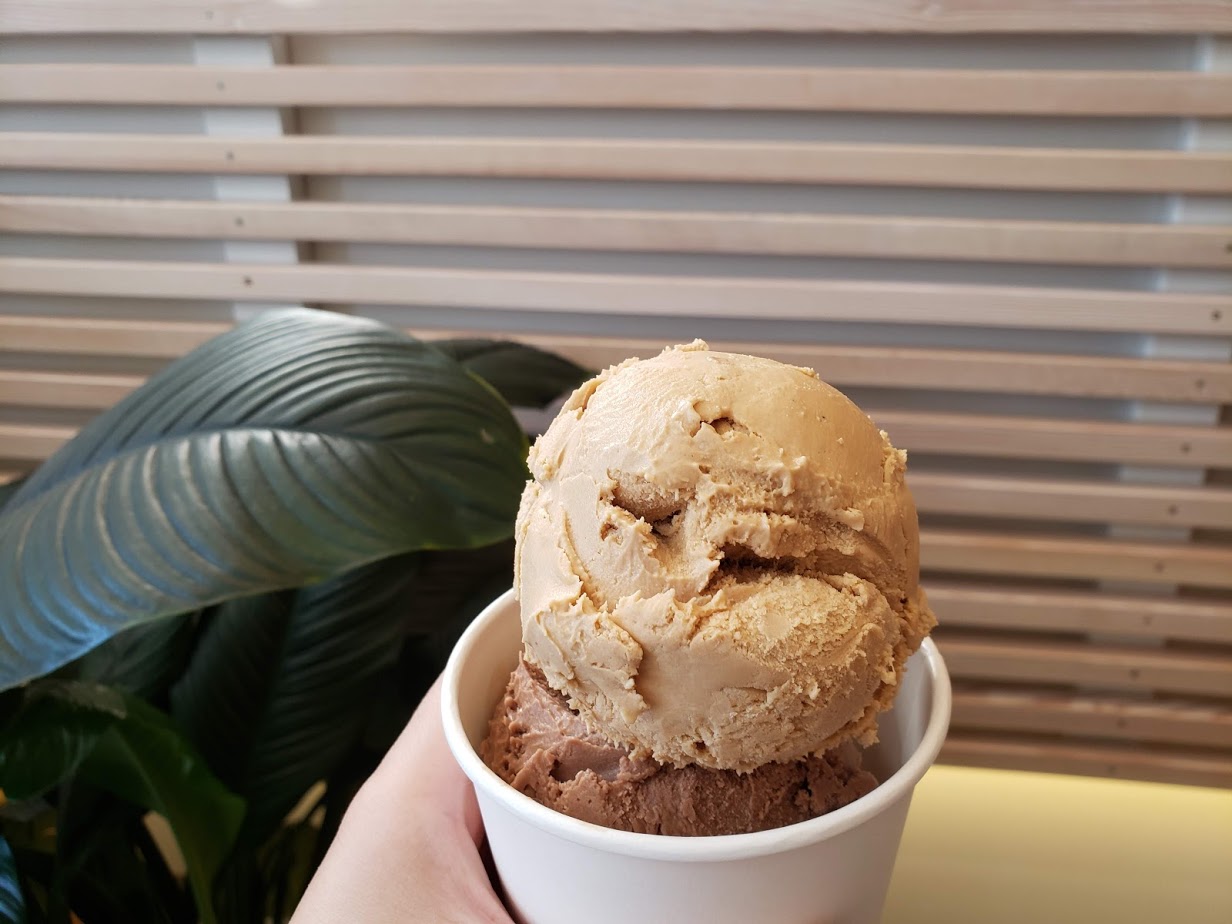 Milk tea ice cream (top): The boyfriend absolutely fell in love with the milk tea flavour, and couldn't stop raving about it. There was a strong, authentic, milk tea flavour (makes sense because this place is Asian-owned). He definitely wants to come back to order this flavour!
Malted chocolate ice cream (bottom): The boyfriend wanted to compare their malted chocolate with Rain or Shine's much loved version. It was tasty, but the one here doesn't have any honeycomb in it, so he preferred Rain or Shine's version more.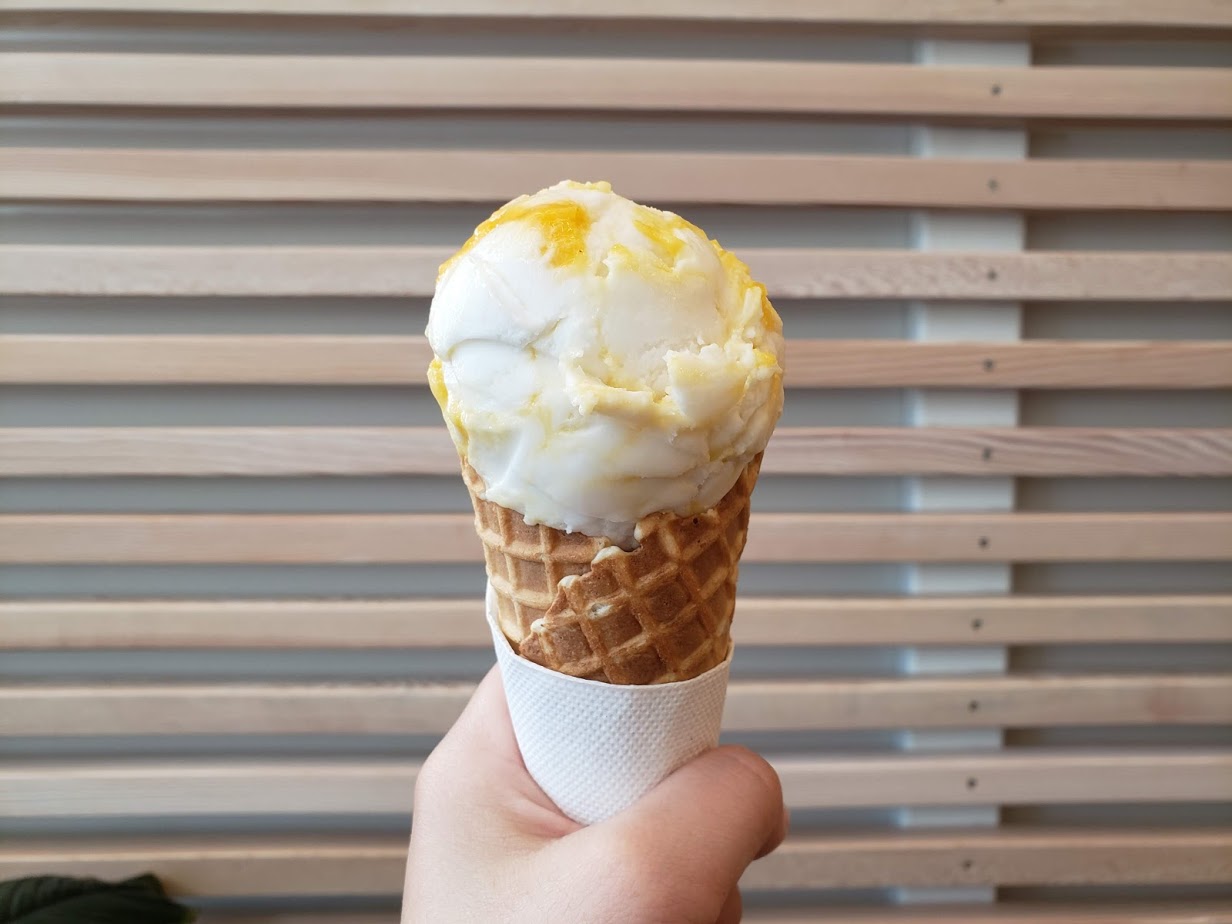 Mango coconut sticky rice: My vegan ice cream was delicious! With vegan/non dairy ice cream, sometimes you don't get that richness because stores don't use coconut milk/cream. I loved that this was rich but also dairy free.
There was some delicious mango syrup (which did not taste artificial at all) thrown in as well. I loved it and would come back for this flavour! The boyfriend enjoyed this too and said it was quite impressive for a vegan flavour.
Our first visit to Elephant Garden Creamery was a success. I hope that we will be back more in the future, and I'm glad we have another ice cream place added to our list!