Guest post from the boyfriend today! Read on to see his thoughts on Fable 🙂
—-
Hello readers! I'm back for another guest post. While not officially a part of the DOVF list of restaurants, Fable Kitchen does its very own take on Dine Out, called Dine at Fable.
It's a three course offering (appetizer, entrée, dessert) for $35, much like those offered at DOVF restaurants. This was the second year for our group going to Fable for this event.
The menu changed slightly this year, but there was no doubt it would be delicious once more.
Without further ado, the food!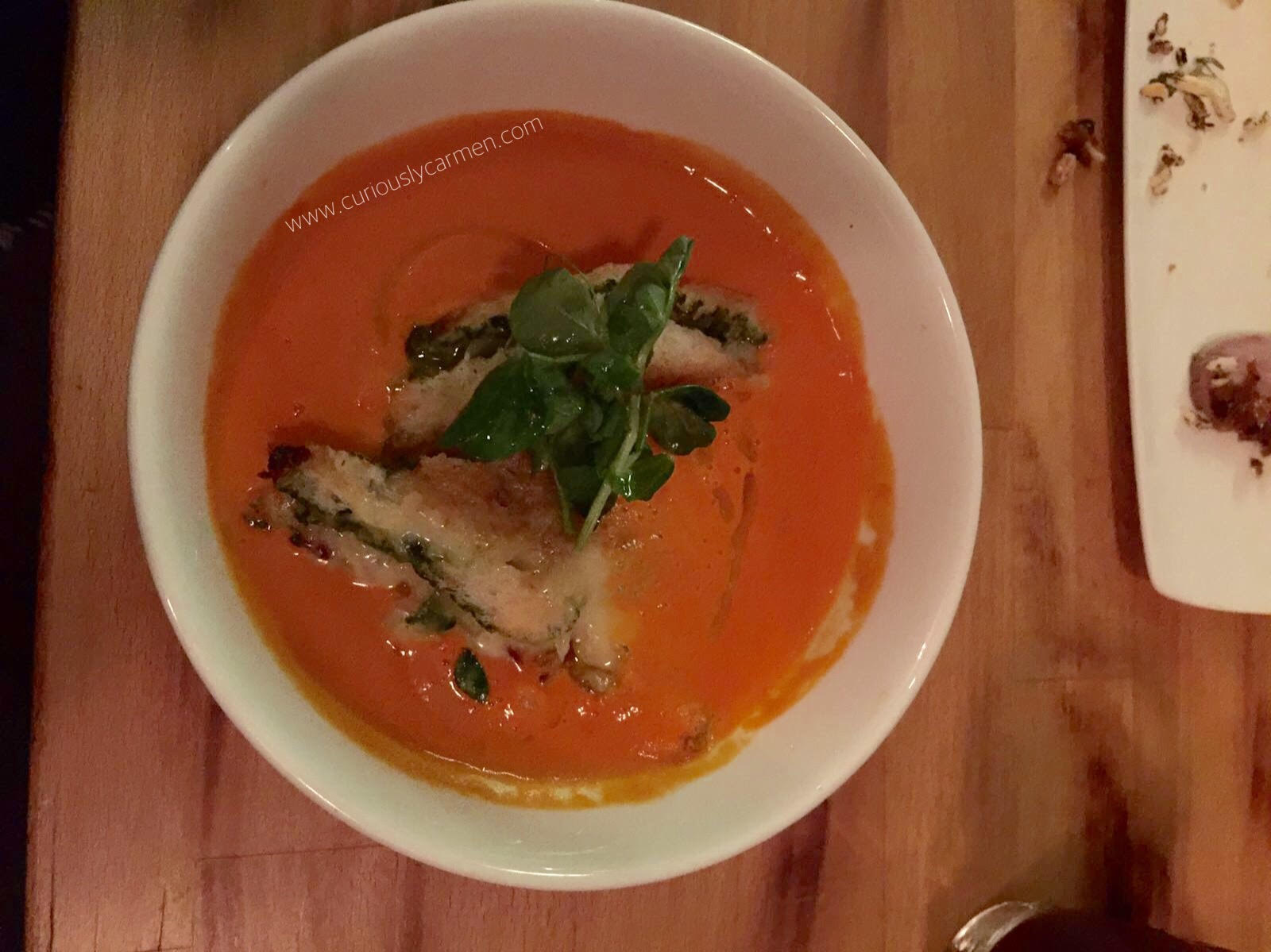 House made tomato soup: For the appetizers, this is the one we had to come back for. There was a scare when we thought it would not return for this year, but thankfully it did.
It's a generously sized portion, and comes topped with two pieces of their grilled cheese. Rich and thick, creamy, velvety smooth, and delicious.
It was the unanimous choice for the six of us when it came to appetizer. The other choice for appetizer was a Moroccan style eggplant salad.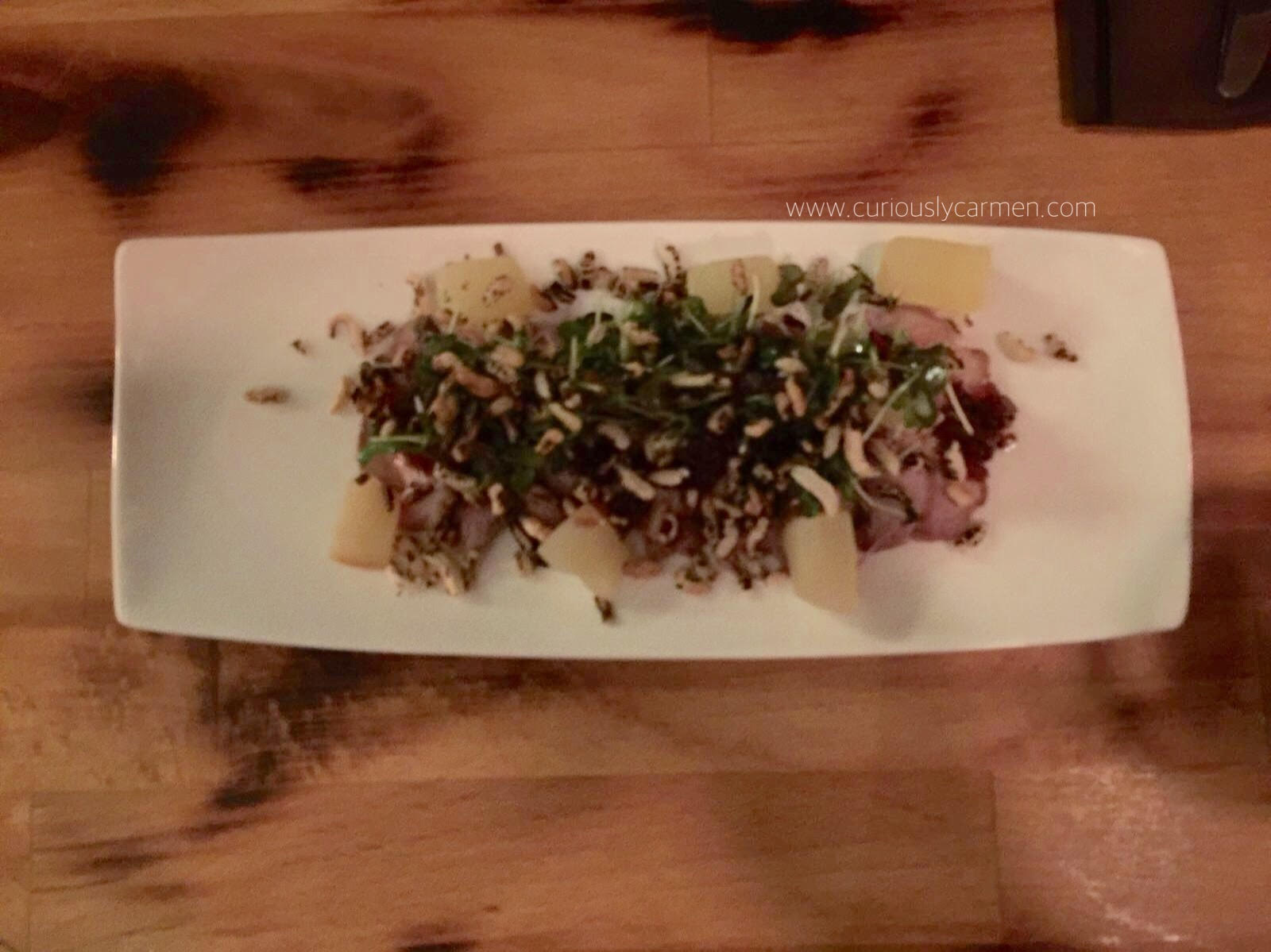 Duck carpaccio: This was a feature that night, and we were sold the minute we were introduced to it.
It was a nicely smoked duck breast sliced thin, topped with crispy rice, different veggies, poached apples and what I think was said to be a truffle vinaigrette or something.
It was an explosion of flavours in your mouth, and was definitely worth ordering.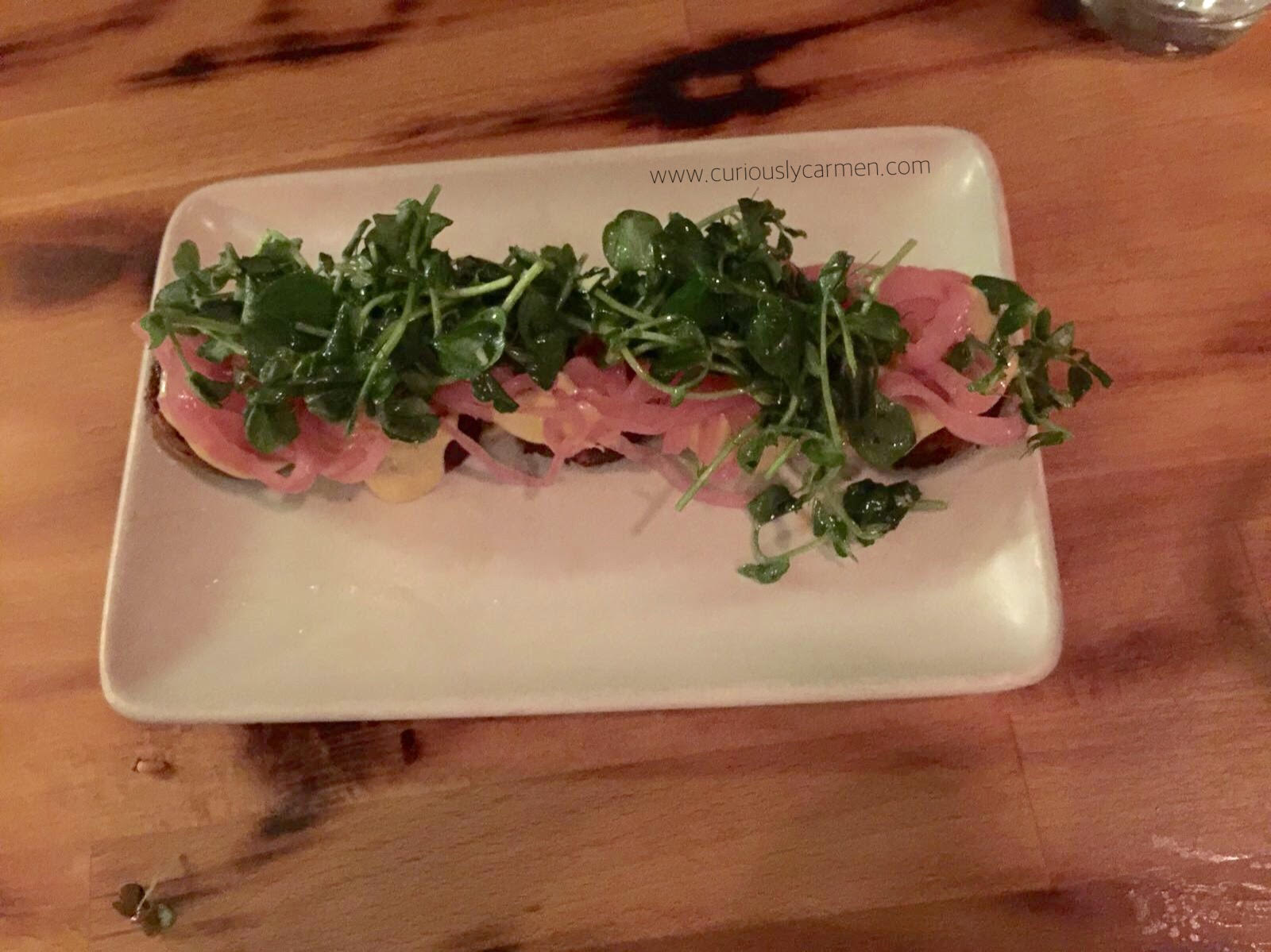 Chickpea fritters: These were made into falafel, but it was topped with pickled red onions and a curry sauce.
They were crispy and flavoured well, but was something more of an acquired taste.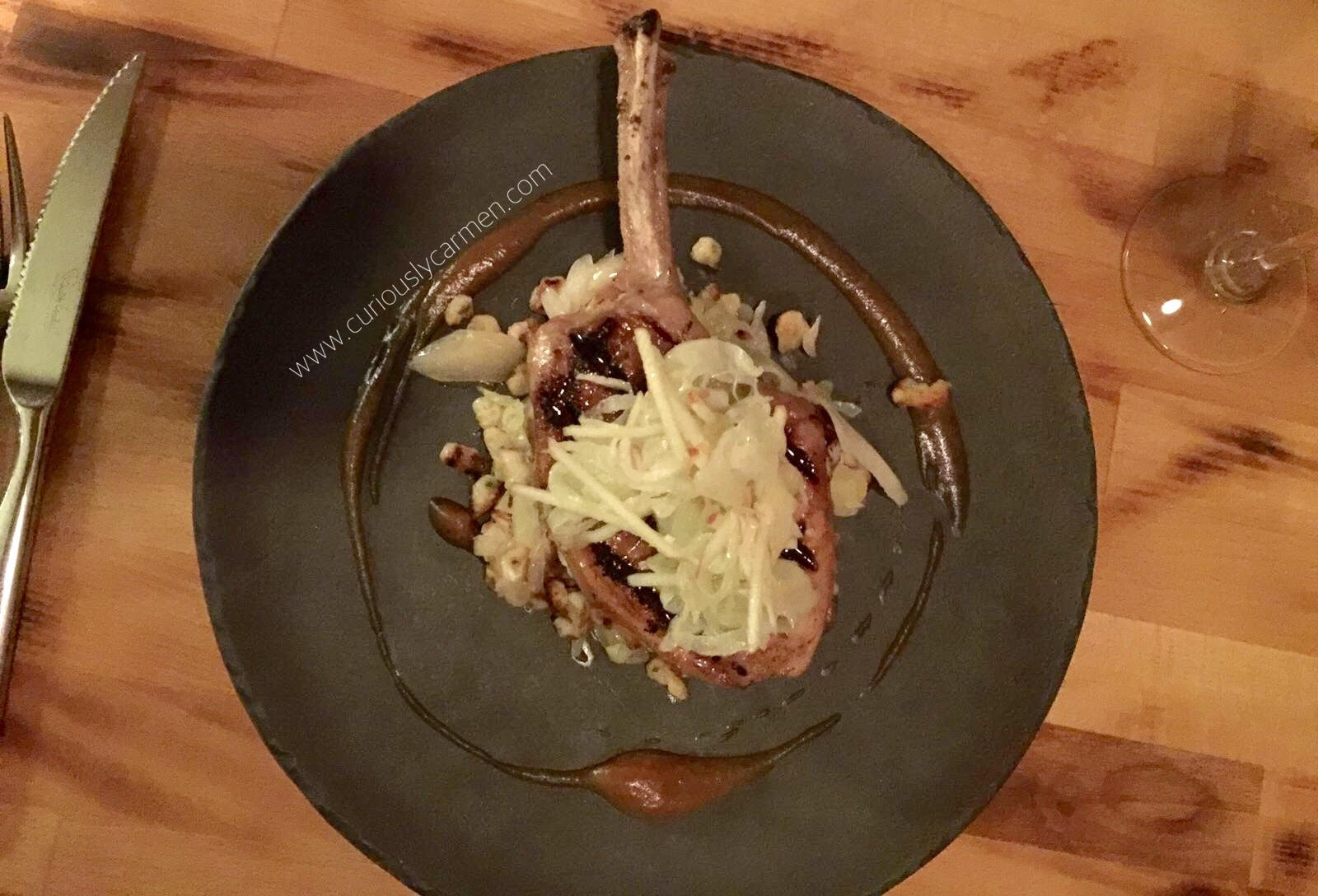 Maple brined pork chop: Two people ordered it as their entrée that night.
It consisted of a grilled, bone-in pork chop on a bed of spaetzle, topped with cabbage.
The pork chop was grilled perfectly, being juicy and having excellent grill flavour.
If I had the choice to change my entrée, I would have picked this one for sure.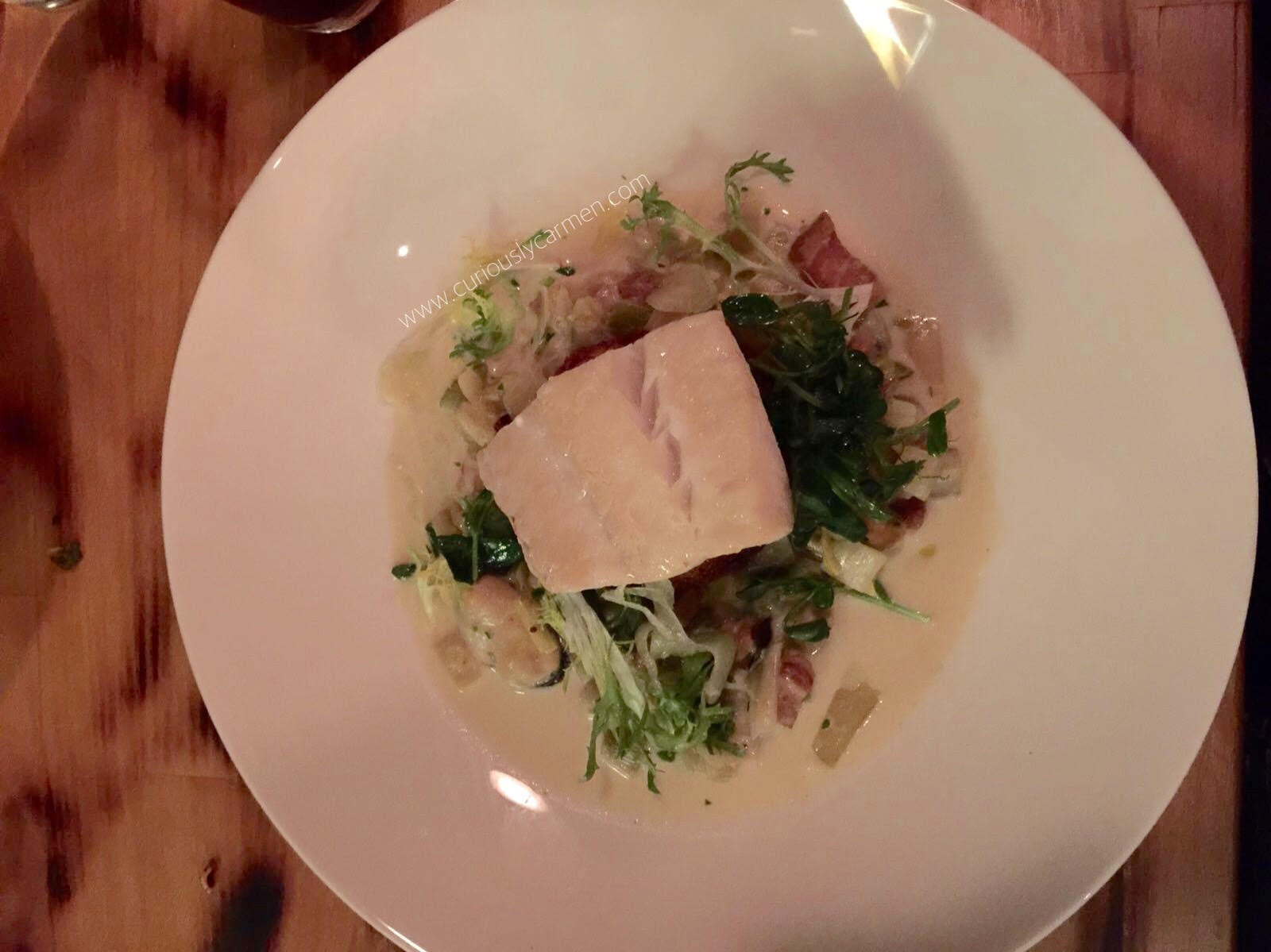 Ling cod: It consisted of a piece of ling cod served over a brandade (salted cod and olive oil, similar to a crab cake consistency), and mussel and bacon chowder.
I found the ling cod to be kind of plain, but everything else in the dish was very delicious. This was the entrée I had picked.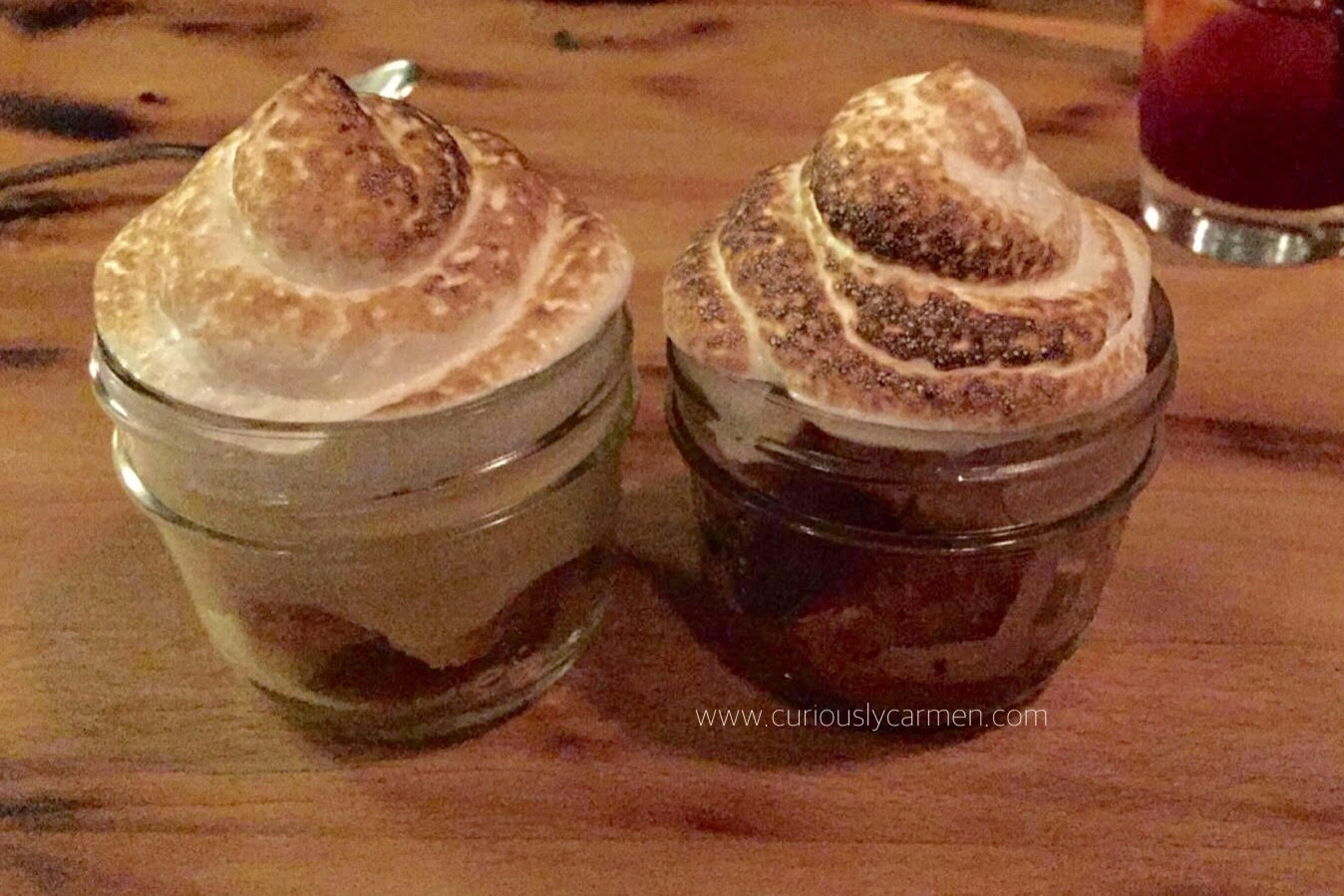 Lemon parfait: The lemon parfait I tried a bite of was very lemony, but had good balance with the vanilla ice cream.
S'mores: The s'mores for one was a sweets lover's dream: chocolate ice cream with brownie chunks, and graham cracker bottom. Definitely my favourite of the two.
There you have it: If you like what you read, go try it soon. Dine at Fable runs until the end of January so you still have a bit of time.
Even if you don't get the Dine Out style menu, the food at Fable will still be delicious. We all left Fable satisfied with our experience once again, and it's safe to say we'll be back for a third year for the Dine at Fable should the event still happen.
Thanks for reading. Happy dining!