Innocent Ice Cream has been on my radar for a few months now. It had many good reviews and also a decent vegan selection with coconut milk bases and not just sorbets.
I consider 3+coconut based flavours to be a decent selection because most places have 1-2 coconut based flavours. I'll soon find out this was not the case though. Unfortunately, I left pretty disappointed with this place (not just because of this). I've never been so turned off by coconut-based ice cream before!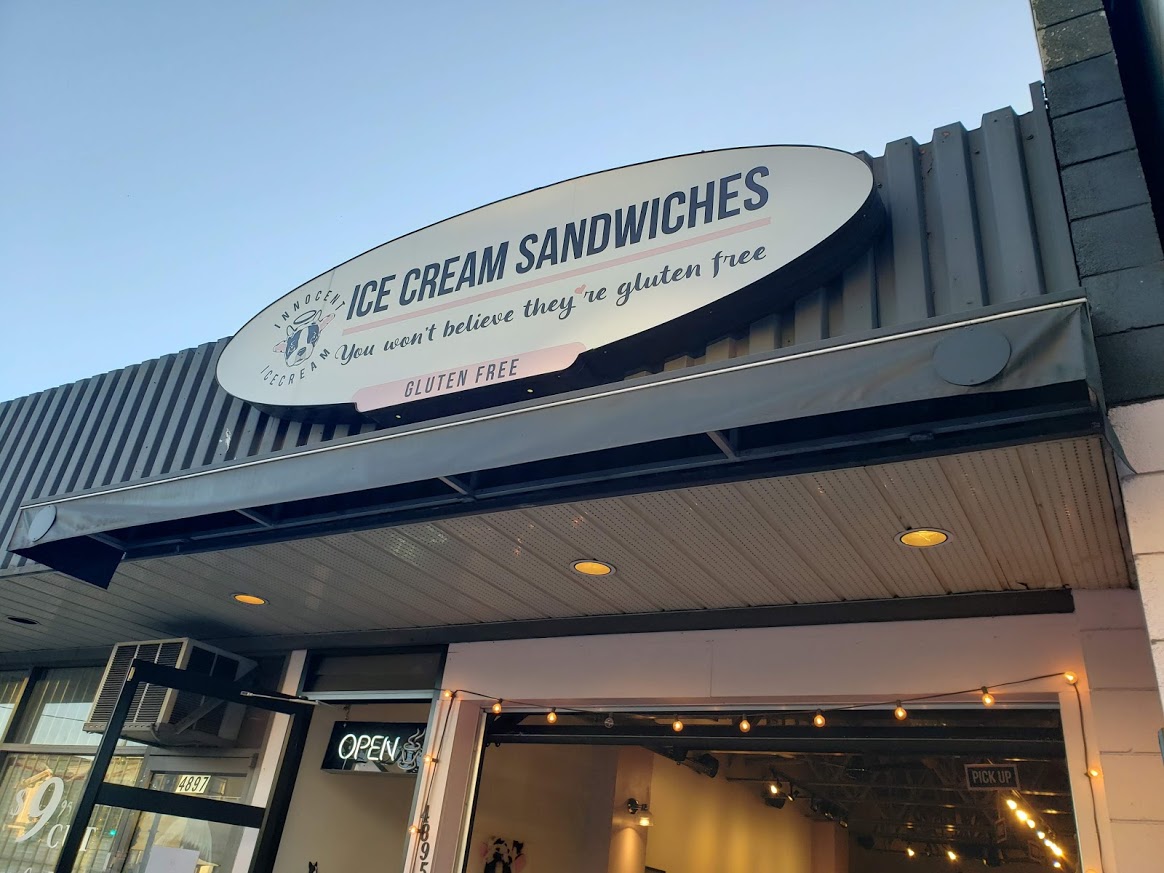 They also specialize in ice cream sandwiches which I thought was unique!
Innocent Ice Cream is a small and narrow shop on Main and 33rd, around QE Park. The place is pretty easy to miss because it's small.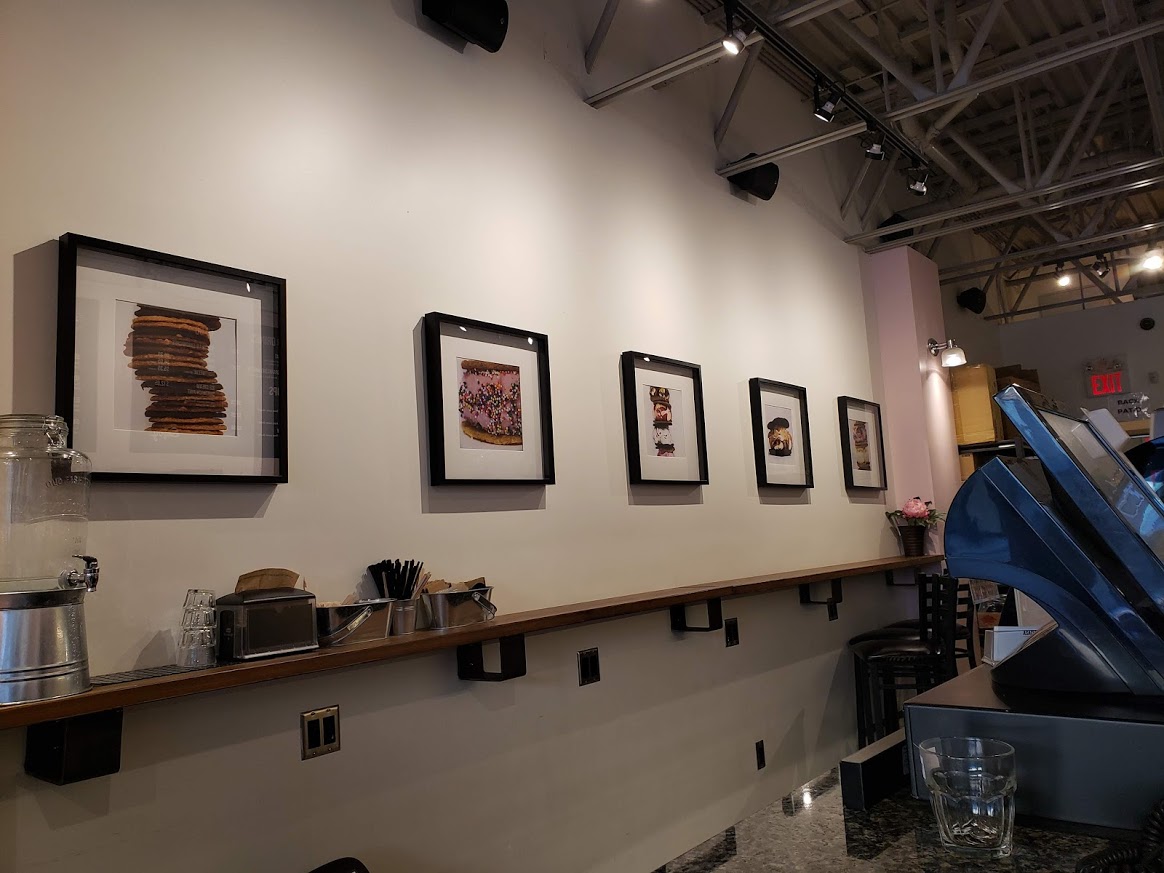 The service was friendly and patient while I sampled two vegan flavours and asked if their waffle cones were also dairy free.
I had a hard time choosing between the two vegan flavours … not because they were so tasty, but I found them both really bland and the strongest taste was the wooden sample spoon.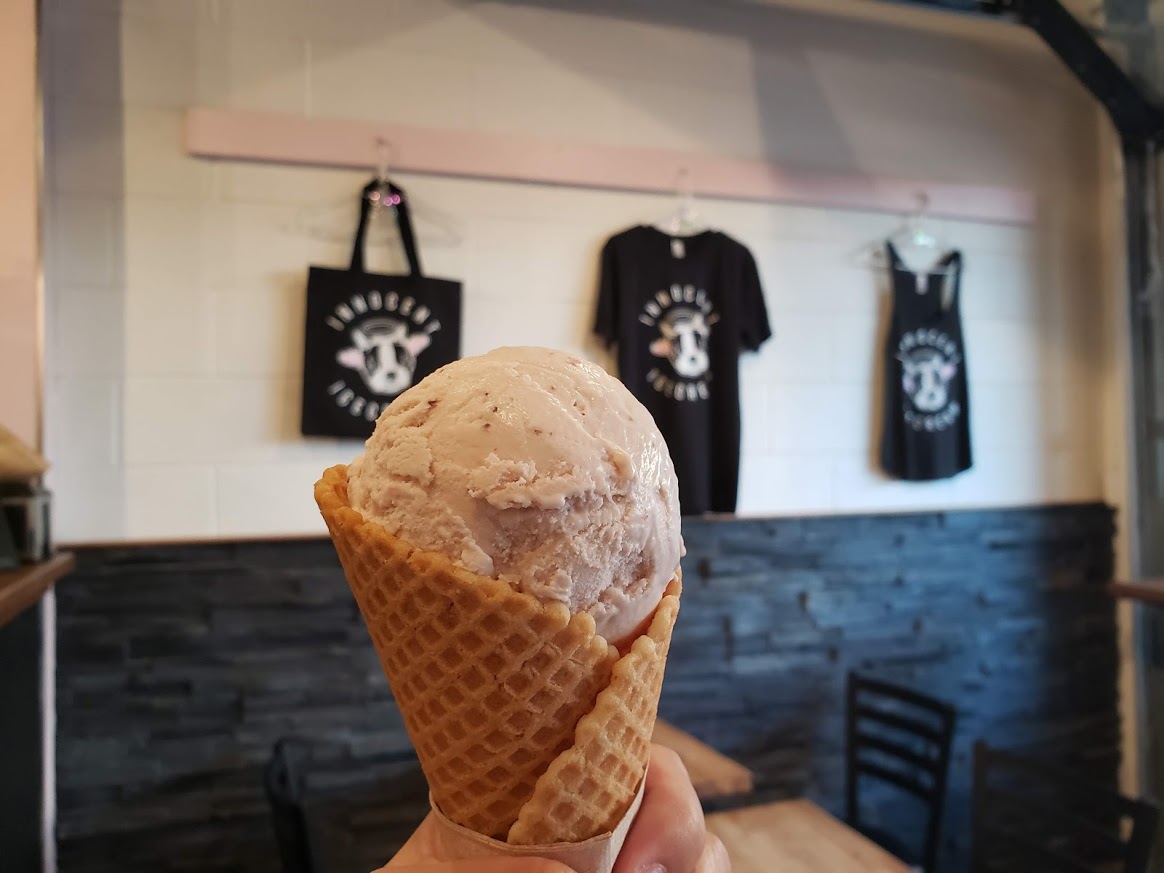 Strawberry shortcake: Described on the website as a roasted strawberry ice cream with shortcake pieces. I did not taste any shortcake pieces with my scoop.
In addition, it was very bland and had virtually no strawberry flavour at all. The taste was more like a bland, unsweetened vegan coconut ice cream. The richness of the coconut milk was there, but taste-wise, everything was lacking and disappointing.
At least the waffle cone was good and sweet. But I didn't end up finishing this because it was so disappointing.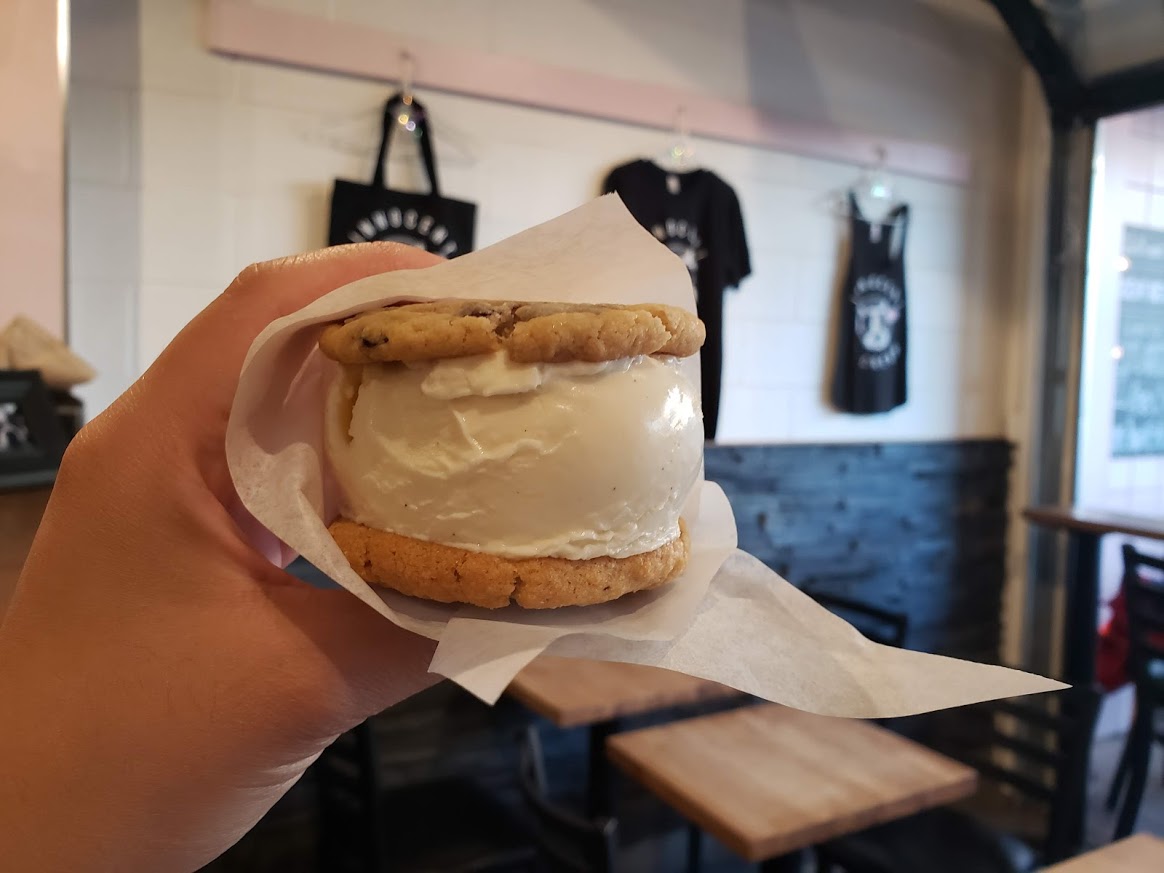 Classic ice cream sandwich: The boyfriend chose a pre-determined flavour off their menu board. The classic came with vanilla bean ice cream and a vegan chocolate chip cookie. You can also pick between a regular size sandwich, a mini, or a flight of 3 mini sandwiches if you're indecisive!
He enjoyed his sandwich a lot more than me, but found it to be nothing super special or memorable.
I really wanted to like this place but the vegan flavours fell short for me. The offerings that day were tasteless. On the website, they had listed 7 coconut-based vegan flavours and 2 sorbet flavours, so it was disappointing that there were only 3 coconut-based vegan flavours as well.
The regular flavours weren't anything special or memorable either, so I doubt we will be back. There are plenty of other ice cream places in Vancouver that are a lot better, and I don't think Innocent Ice Cream matches up.